Markus Aurelyus Speaks with us About Music, Fashion, and More!
Markus Aurelyus is a Singer/Songwriter with a story to tell. Based in Scarborough, Ontario he has a unique R&B vocal style that's influenced by Gospel, Soul, Pop and Hip-Hop. Musically influenced by artists of various genres, from Busta Rhymes to Jodeci, Donny Hathaway to Missy Elliott, he has absorbed the musicality and creativity and uses these influences to inspire. Singing since he was a baby and writing since 2012, he has performed on stage with acts like Shad, Jully Black & DVSN.
He has recorded with artists such as Serena Ryder, DVSN as well as many up -and-coming local artists such as Quincy Morales, Powerhouse Fellowship Soul Choir & Katasha J. Whether singing an original song on stage or singing background for artists around the city, this singers' energy and presence on stage are hard to ignore. His dream is to write music and sing for artists all over the world but also to come together with other Toronto musicians in creativity and unity to help build a more revered, sought after platform for Canadian R&B/Hip-Hop content and artists.
After just one listen to the music Markus has released thus far, you'll be falling in love with his silky smooth voice the vibes that he exudes. One of my favorite songs that he's released is titled "Come Over," where he sings beautifully atop a feel good classic R&B style beat. You can almost feel the spirit and passion in his soul behind his vocal delivery here. Another song that he's released titled "Carnival" brings another unmatchable vibe, allowing you more insight into his vibe as a musician.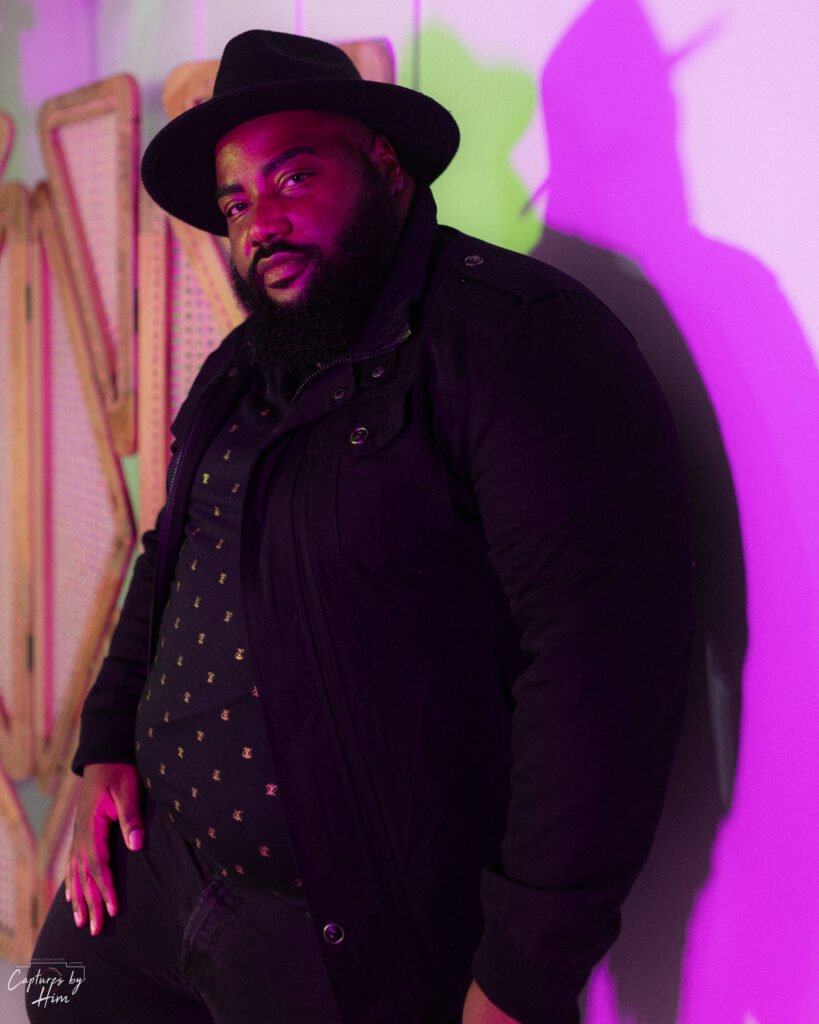 I had the privilege of interviewing Markus about his music, fashion, and more, check it out below!
Bryce Quartz: Hey Markus, thanks for taking the time to chat with me! How are you doing today?
Markus Aurelyus: Thank you for having me, this is a such an honour to me to be interviewed for Bear World Magazine by you. Today has been quite a day but I am excited for all of this.
Bryce Quartz: It's our honor to have you! I listened to your music that you have out on all platforms and I love your voice so much! When did you first start creating music? Did you have any outside influences that inspired you to start creating?
Markus Aurelyus: I started writing in high school during classes, I probably should have been paying more attention in class but I had a lot going on as a youth. I was healing from childhood hurts by myself, wrestling with sexuality, dealing with a crippling depressive state that was obvious to my mother but not so obvious to the classmates I hung out with. I was in such a headspace that writing was the only thing besides escapism through video games that helped me get through the days. I had and still have workbooks labelled school subjects just filled with songs and poems from that time. My cousin, Tim, who I went to school with also wrote rhymes. We bonded over music, drawing and video games through our high school tenure, seeing worth in what we each did. A couple years after the end of high school around 2011, along with another cousin Jermaine, we three created a group called The-Collective. As they both were rappers, I learned a lot from them as lyricists. How they figured certain rhyme schemes fit together as well using metaphors and reference things we all consume like pop culture or religion into pure bars. I didn't want to be the weakest link so I worked hard and was focus on being a strong writer in the group. Through high school Tim and I would record songs on his mom's desktop computer and later on his Macbook using Garage Band and Logic Pro. The support of our parents wasn't always there but my mom would let them all come over and we would have sessions and create together releasing songs on SoundCloud. This set the foundation of me taking music seriously and as a chosen career in 2016.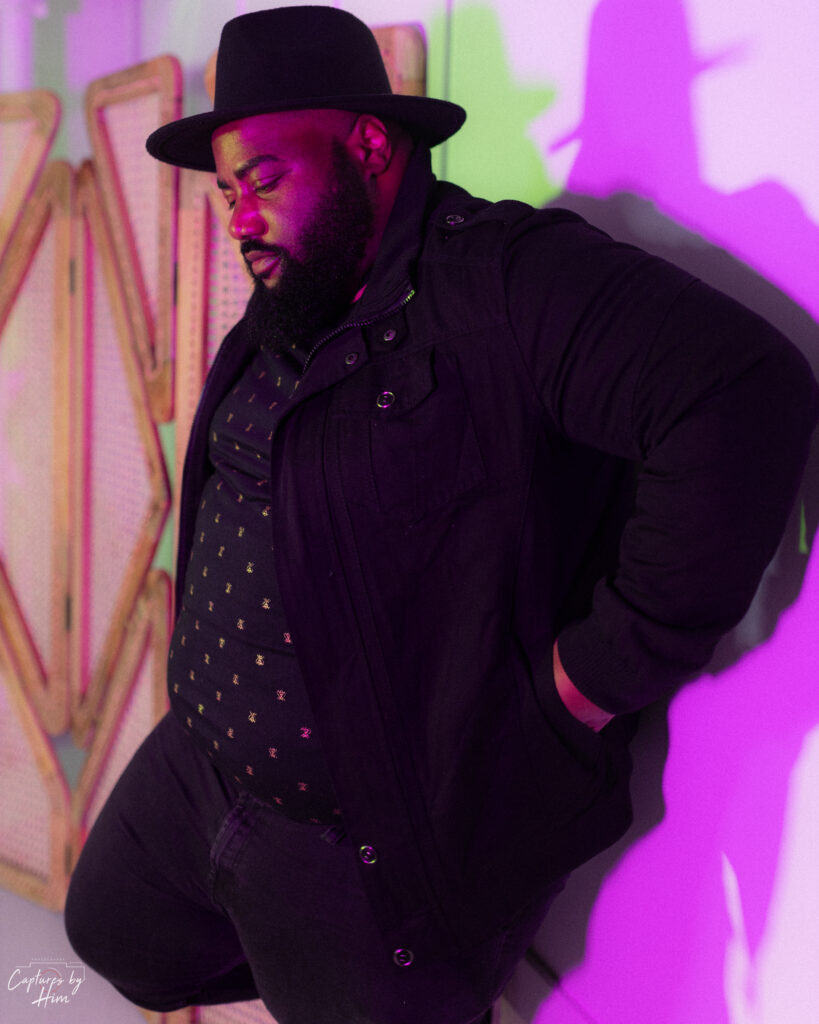 Bryce Quartz: What did it feel like once you put your first track out "Come Over"?
Markus Aurelyus: I put out "Come Over" during a crazy time in recent history at the beginning of 2020, which we know it as the beginning of the COVID-19 Pandemic. Though the pandemic hadn't started officially yet, murmurs had come around. 2019 was amazing for me and I was working with an awesome artist Quincy Morales who at the time was doing his thing around the city. I was singing back up for him and working my job, but it was an amazing time because I was also hitting the pavement hard as an artist. Leading up to the release of "Come Over," everything was just falling into place for me as an artist. We had just performed for an event with former president Barack Obama and I had the song completed ready to set Toronto aflame. The pressure I put on myself was RIDICULOUS, you would have sworn my label was down my neck about a timeline or something. I am not signed but I had something to prove and I believed in this track so much. Shout out to the producers 2Deepceaz & AMPZ who gave me the beat, believing in what I can do. I still perform the hell out of "Come Over" because I don't think enough of Toronto or Canada has given it its fair due. I love the lyrics, the flow, the production, the feel of it. It is undoubtably R&B with modern flows, but a classic theme. I was very proud of it and I still am.
Bryce Quartz: I also love that track so much, super cool to here some insight behind the track. What does the creative process look like for you as far as creating something new?
Markus Aurelyus: I love to write in comfortable spaces and public spaces with a private feel. I can sit at a mall or library and have a creative field day writing a song. The bus is also a golden spot for me, I think the humming of the bus and people living their lives is like someone who likes the noise of a fan or tv on while they sleep. I either deep dive the web for beats or hit up producers and musicians I know for direction or for the music behind the lyrics. Nate Smith, a sound engineer and producer I've known for many years, has been a faithful collaborator in helping me flush a song out or helping build on something original like my song "Sirens" that was birthed out of the frustrations of the Philando Castile and Sandra Bland cases in the states as well as the deaths of black persons in Canada by the hands of police. he helped transform the song from something I liked into something I love. Katasha James, an R&B singer-songwriter and Luke Skye, an artist and instrumentalist I work with have both been instrumental in the building of my creative processes, so shout out to them.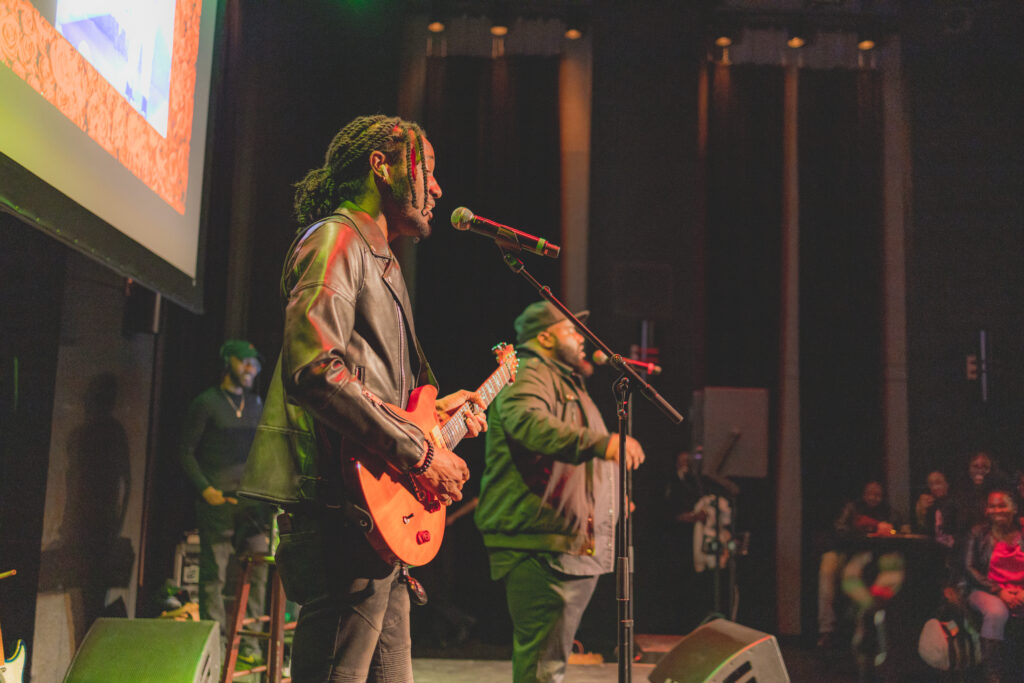 Bryce Quartz: I see you've done some live performances since you started releasing music too. What does a Markus Aurelyus live show look like for someone who hasn't seen you live before? What can they expect?
Markus Aurelyus: One thing I live by is you have to feel the music, live or in studio. Live, I love to give a little something different and give soul and gospel feels on my R&B songs. I also have taken up dancing and giving a little sex appeal on stage. I have always been a sex positive individual and someone who is a fan of body positivity online and in life. I love to dance and have taken up gogo dancing as of May 2023. It has been an eye-opening adventure in learning that my passion for the stage can translate from singing to dancing. I put all of these elements together to make something that is unique to me. I do like to talk a little bit at my shows and ensure that I invest in the crowd that invested money and time to see me. I may not give Usher, but I give ME and I am a helluva big boy performer.
Bryce Quartz: I also saw that you walked in a fashion show recently too in Toronto. How did you find yourself modeling and what has that experience been like thus far?
Markus Aurelyus: I had the BLESSING of being contacted on Instagram to do a couple model gigs through the years but believe it or not, something always happened so I never had a chance to walk a runway until last September with the Toronto Plus Sized Fashion Show put on by Malia Indigo, here in Toronto. I was found by Ophelia Alleyne who scouted me when looking for plus size male talent in the city after being named through a mutual contact. After speaking and meeting with her and some of the other talent I was blown away with the level of professionalism and skill they had with posing, walking runway, knowing how to move their body the way they wanted and translating it all on film. The actual show had me walking for two brands, ONE BONE, a plus size male-focused brand who I had been following online for the last year or two and Be You by Malia Indigo. The show was a success and a strong, inspiring showing of Canadian and American plus size models that I am grateful to be a part of.
Bryce Quartz: Do you have any plans to walk more fashion shows in the future?
Markus Aurelyus: None in the works as of yet, but I hope to take some more professional headshots and photoshoots to build a worthwhile portfolio to make something more happen out of this.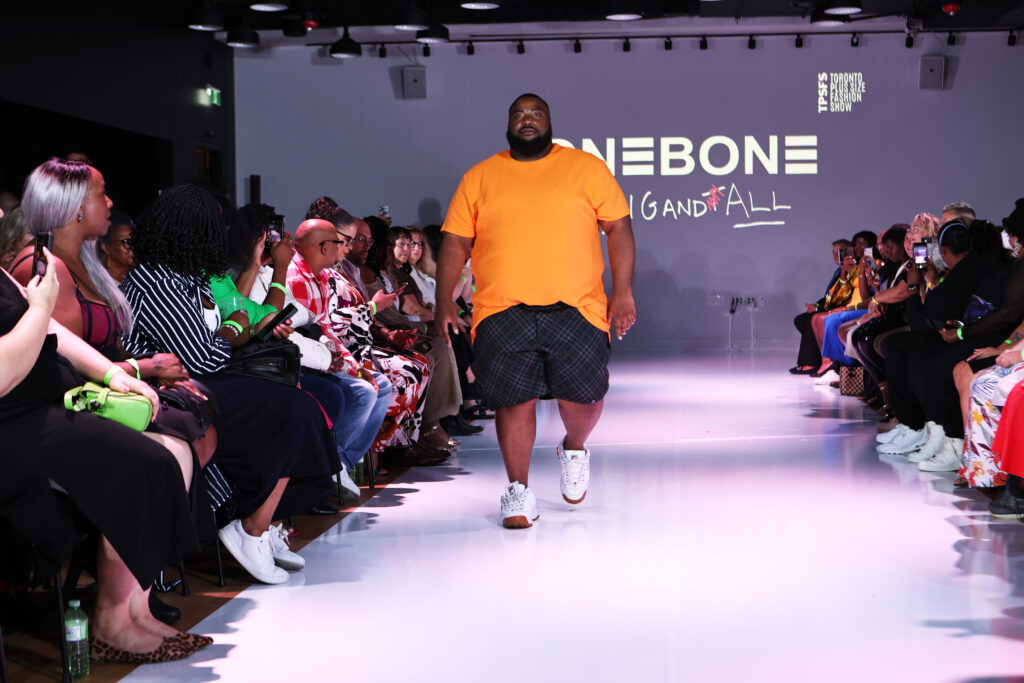 Bryce Quartz: Back to the music, what can we expect next from you there? Are you working on any new tracks or have any live shows coming up?
Markus Aurelyus: I have been sitting on music and have music to release but I am going through something internally. A bit of anxiety has bitten me and is holding me back from pressing the button and having new music out. I am not a perfectionist but I find myself worrying a lot whereas before I was solely excited to release and perform. I have music with a good friend Brooke., who I know I will release 100% in the near future. The song is called "Fashionis," which is an Ode to Scarborough, the town we grew up in and lived in most of our lives. The song is complete, productions is by a local jack-of-all-trades producer and engineer PHILYNCH, the cover art done by artist Brianna Lawrence who worked on the art for my song "Carnival" and mixing and mastering done by Nate Smith as well. So look out for that in the new year. "Sirens" is still coming out as well, it has gone through a few version revisions but it is happened next year as well. I have a show with a dope multi-Instrumentalist Desarae Dee in November on the 4th. The show will have 2 other artists as well as R&B artists Kaje & Jermal. It will be a mix of amazing R&B originals and covers as well as jazz music. Also, in December I am again with the amazing Desarae Dee and doing a Christmas show on December 9th with a few other artists as well, it will be amazing.
Bryce Quartz: Do you have any advice for up-and-coming artists or bears that want to model in fashion?
Markus Aurelyus: There are a lot of things that can scare you from choosing these professions as a career and those fears are understandable. I also believe that if you have the love of music in your heart or the love of fashion or model in your soul, who can stop you from trying other than you. I believe in going all in and taking the risks to make your dream a reality. My advice for artists is to release those songs, release that project you have been working on and holding on to. You don't need a whole label to put out anything and on your first outing don't expect platinum status but be aware that you can be the next big thing out of your city. If you don't release your music, if you don't go to those open mics and shows, if you never make those Tik Tok videos or YouTube videos, you will never be seen or heard. For those plus size brothers and sisters wanting to have that potential opportunity to walk the runway I say find or make a friend who has an interest and work ethic in photography and/or videography. Create small, controlled photoshoots as well as creative ones and post them where you can. Do research and ask local brands to be a brand ambassador to them showing them you care for their fashion line or their mission statement. Show passion and respect for people's brands and other models you come across online or in person. Not everyone is willing to help you so find creative ways to help yourself. Take your rejections and your yes's in stride and turn yourself into a professional.
Bryce Quartz: That's great advice! Thank you for sharing, and thanks for taking the time to speak with me today!
Markus Aurelyus: No, thank you for having me. Much love!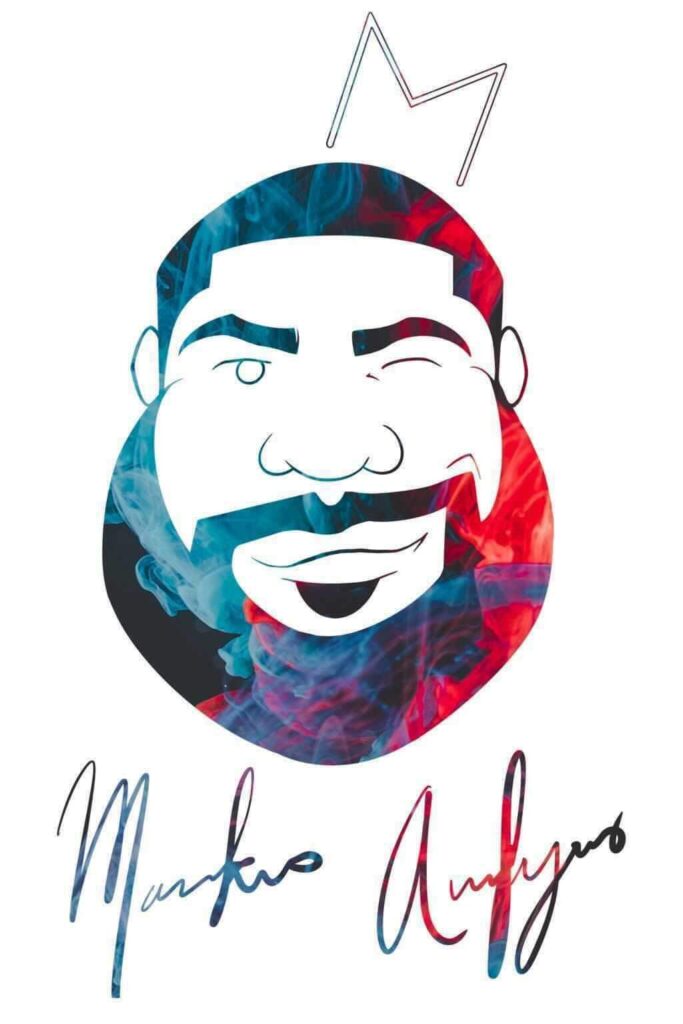 Be sure to check out Markus Aurelyus on all streaming platforms now and give him a follow on social media to keep up to date with what he's doing next!
Instagram Tik Tok Twitter Website