Manbears Manchester hosts Beareoke and The Beareoke Show!
Get your vocals together, because Beareoke has returned!
Even though it may only be virtual, the boys of Beareoke are inviting you to come sing a song with a few other bears on zoom, and have a good laugh while you're at it! Hosted by Manbears Manchester, a social group of bears in the United Kingdom, Beareoke was just revived last weekend with Virtual Pre-HiBEARnation: The Return of Beareoke.
And after singing your heart out, stick around for The Beareoke Show, where you can be part of the LIVE Zoom audience and broadcast. Why not submit a Beareoke Video? This can be a lip sync, karaoke, dance performance, or any type of performance piece. Show 'em what the bear community is made of!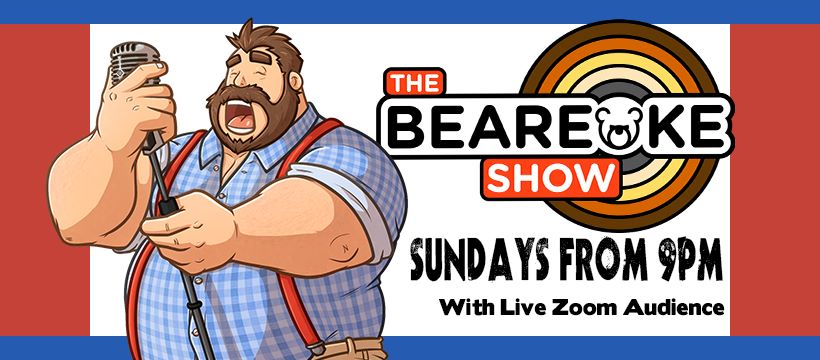 Beareoke will happen every Sunday from 5:00 p.m. to 9:00 p.m. GMT (1:00 p.m. to 4:00 p.m. EST), followed by The Beareoke Show from 9:00 p.m. to 10:00 p.m. GMT (4:00p.m. to 5:00 p.m. EST).
Visit the Beareoke Facebook event page for Zoom link and other information. Attendance is FREE, so why not join the party?
Follow Manbears Manchester on Facebook, Instagram and Twitter, and visit their website to keep up with all of their upcoming events!