London-based artist channels frustration with yesterday's terrorist acts into powerful drawing
People all over the world are fed up with the blatant racism, hatred and hypocrisy the American government has shown!
One London-based German artist and Artistic Director of independent video game studio MediaTonic, Alexander McKinney-Raphelt, has channeled his frustration with racism in America and yesterday's domestic terrorist acts by right-wing radicals in the nation's capital in a powerful drawing released today via his Instagram and Facebook accounts. The image perfectly depicts the racism, violence and hypocrisy being experienced in America. 
"Happy White-Privilege Day!," his post reads. "After yesterday's events, I had to transform my frustration into something more powerful than my clunky English writing. Share if you want, block me if this offends you."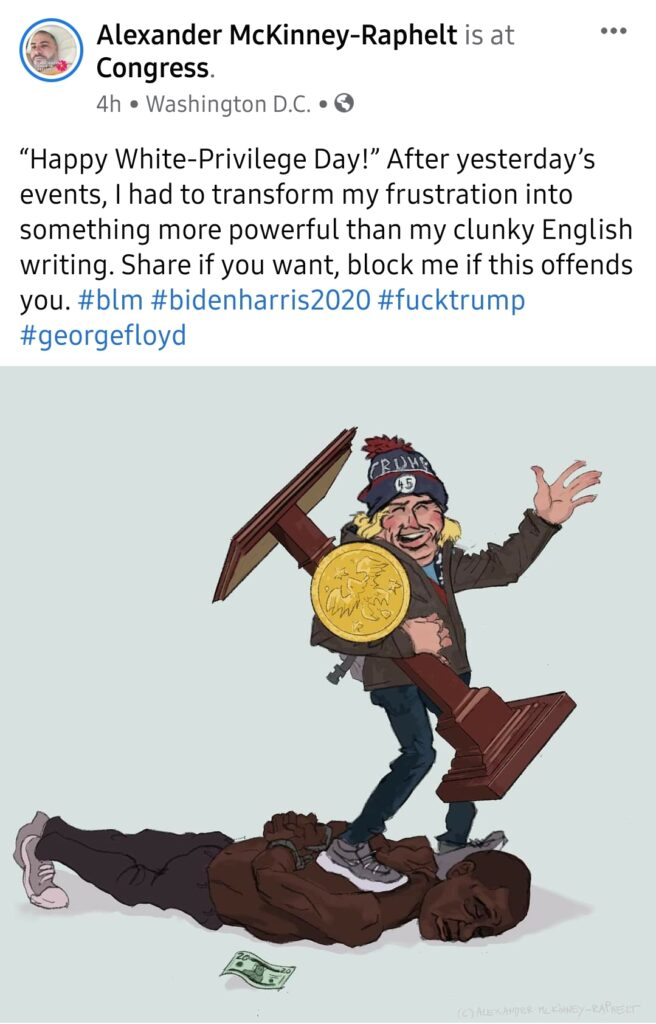 Alexander is currently the Studio Art Director of MediaTonic's blockbuster FallGuys. He's been working as an artist and creating art for games for over 18 years, and proudly expresses his love for his husband, Will, American Soul Food and Berlin.
See more of Alexander and his art by following him on Facebook, Instagram and Twitter!