Learn About the Mr. San Diego Cub Contest and Meet the Current Titleholder
We learn all about the Mr. San Diego Cub Contest and sit down for an interview with Luis Hernandez, the current titleholder.
The Bear World is vast and ever-changing and that's one of the things that make it special and exciting. But just who is spearheading that change? Well, it's the cubs of course! They are the next generation of bears, and as the youth of our community, they reflect the values of the modern age with an emphasis on diversity and gender/ sexual fluidity which coincide nicely with the ideals of Bear World Magazine. (Even though my cub days are long behind me!)
That is why I was so intrigued to learn about San Diego's Cub Pride celebration and the Mr. San Diego Cub contest. I've not really heard of cub specific events in the community. I mean, sure I know there are a lot of 'cub' titles incorporated into the larger bear contests, but this one is for cubs alone, with a specific view towards the future.
"After holding the title of Mr. Bear San Diego, I noted that there was a large community of young cubs, young bears, otters, and chasers who were not being effectively reached by existing community social networks. Seeing an unfilled need, I wanted to see what I could do to reach the next generation.  After talking with many young men, I chose to start the title Mr. San Diego Cub and organized the contest and prizes. The goal was to help see young men step forward, be heard, and have an opportunity to share their hopes and dreams for the LGBTQ community" said David James, the producer and organizer of the Mr. San Diego Cub Contest.
This year the contest will be held on September 17th at PECS Bar in San Diego. The night before will see the contestants meeting and greeting the community and judges in a way that is unique to this contest. Instead of selling raffle tickets or shots, the contestants instead will present gift bags of candy to bar patrons as a way of meeting and engaging with the public in a more relaxed way. Without the pressure of needing to sell anything, the cubs are able to focus on connecting with people and showing who they really are, which is essential when selecting a titleholder.
The Mr. San Diego Cub Contest values diversity and encourages people of all races, body types and abilities to compete. Each winner since 2020 has exemplified these values as will future winners, I am sure.
In order to learn a bit more about the contest and the good works undertaken by holders of this title, I spoke with the current Mr. San Diego Cub, Luis Hernandez. Check out our conversation below: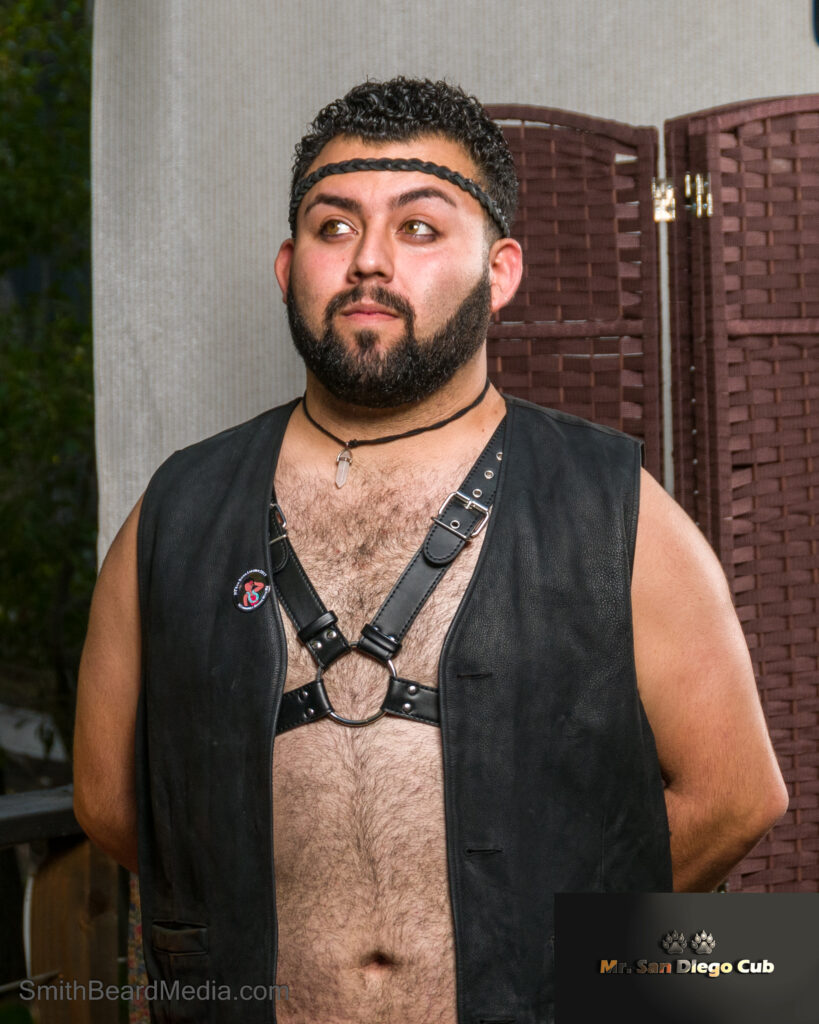 BWM: Hi Luis! I know you've been Mr. San Diego Cub for a while at this point, but congratulations nonetheless! Can you tell us a bit about your background?
Luis Hernandez (LH): Let's see, I was born in Lynnwood, California but was raised in Las Vegas, Nevada. I am the firstborn of ten children, graduated Rancho High School in Las Vegas in 2013, moved to San Diego about a year after graduation, and have been here for nine years. Currently, I am twenty-nine years of age and am of Hispanic ancestry. Since arriving in San Diego, I've earned certification as a Medical Administration Assistant and did an externship at the University of California San Diego (UCSD) Hospital.
BWM: And what drew you to the bear community?
LH: A close friend of mine was the original Mr. San Diego Cub in 2020. He shared that he thought I would be a good fit for this title and encouraged me to compete. After receiving the title, I found that it was good fit for me; enjoyed the flexibility the producers gave me to make the title my own and discovered much about myself and our LGBTQ+ community.
BWM: That's awesome! Were you concerned about the work associated with the title at all?
LH: I was excited about the possibility to make a difference for our community and learned about various opportunities and needs here in San Diego and beyond.  I have been able to represent the Cub title in various community events here in San Diego and up north in Orange County and Los Angeles. The most meaningful opportunity was lobbying the California State Legislature on the Leather Title Holder Day of Advocacy. Many of us flew to Sacramento in full leather dress, medallion, and sash to advocate for funding in health care for the LGBTQ+ community. We went from office to office communicating the need.  It stretched me and was one of the best days of my life.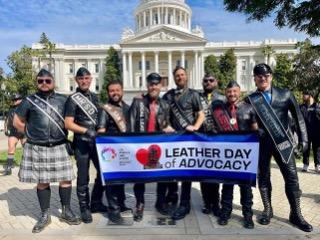 BWM: That had to have been amazing. How was your experience competing? What was the best part?
LH: The best part of completing was making new friends and learning so much about myself. The scary part was the judges. One of the judges is known as the "mean judge" in the community. I've actually learned this judge is one of the kindest people on the planet and only wants to make sure you are ready to serve as a leader in the community.
BWM: What does winning this title mean to you, specifically?
LH: Receiving this title made me see that there is much work to be done within our community, especially in terms of drawing people my age and younger into it. The title showed me that I can be a part of something bigger than myself and help build a better future for our Gay Cub community.
As a result, I have conducted many events to benefit the community. For example I've helped raise funds for the North County LGBTQ Resource Center; gathered school supplies for the Florence Avenue Elementary School here in San Diego; collected a huge number of blankets, coats, and sleeping bags for the homeless outreach that the Imperial Court of San Diego does; we raised funds for Vida, an HIV prevention and education program to the Latino community here in Southern California; we helped the Holy Hell Halloween Celebration for Mr. San Diego Eagle 2020; I was Judges' Boy at a couple of leather contests; supported the Easter Outreach of Mr. San Diego Eagle 2023; and I assisted with events alongside Mr. Bear San Diego 2023 and Bears San Diego.
I think my favorite events were Cub Cakes (a Valentine's Day themed event), Luck of the Cub (a St. Patrick's Day themed event) and Naughty Old St. Nicholas (a naughty Christmas themed event). It was amazing to represent at the Mr. LA Leather Contest, Mr. LA Leather Bear Contest, at the Imperial Court of San Diego, the Bears San Diego, and at the Sacramento trip.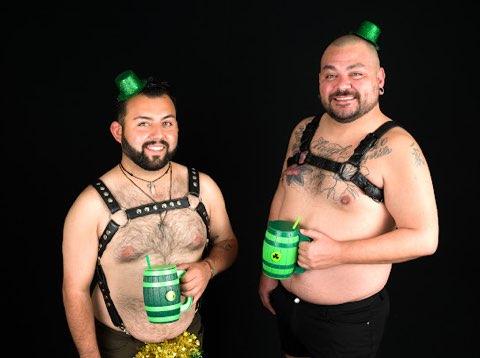 BWM: What were your goals for your title year? Where will you be appearing?
LH: It was my goal to flesh out the Mr. San Diego Cub theme this year of "Together we will … Realize a New Hope … a New Dream … and a New Vision", by working with others on every single event, giving hope to those in need, and helping to expand the vision for our community groups.
As my title year winds down, you will see me at Orange County Pride, San Diego Pride, the Queer Picnic, and the next Mr. San Diego Cub contest.
BWM: What are some important issues you feel that need to be addressed in the cub/bear communities?
LH: Body positivity, mental health, spiritual health, and physical health. A big part of this will be to continue to get people my age and younger off the aps, engaging with each other people face to face, learning our collective Queer history, building relational networks, and taking on the leadership of our community.
BWM: All very important issues indeed. Thanks, Luis, for taking the time to chat and for all the amazing work you've done this year!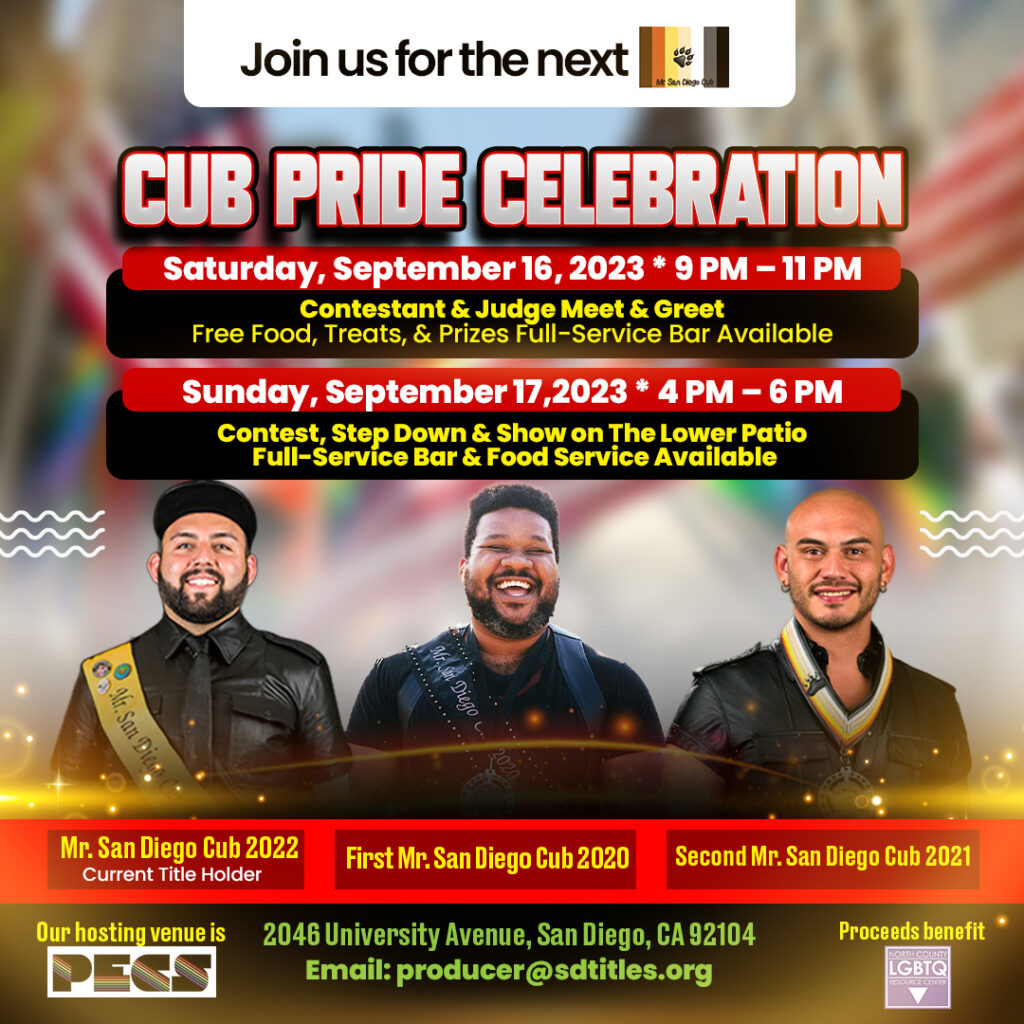 Keep up with Luis and the Mr. San Diego Cub Contest on Facebook.