Lazy Bear Week is back in August!
The Biggest, Hairiest, Beefiest, Burliest, Craziest, Laziest FUNdraising event on the planet!
Join the Lazy Bears in Guerneville, August 1 – 8 for another celebration of all things wonderful, including pool parties, beach parties, dance parties, campfires, trivia, bingo, mini golf, and a whole lot more!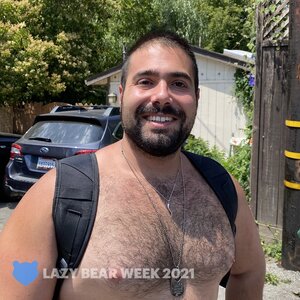 Lazy Bear Fund, Inc. puts on one of the largest and most successful bear gatherings in the world. Lazy Bear Week is our annual, signature event. For over 25 years we have entertained thousands of guests in Guerneville, California in the heart of Sonoma County's Russian River Valley.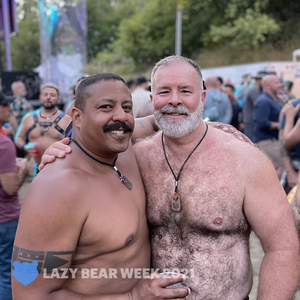 Attendees enjoy everything from pool parties to campfires and live entertainment. Most revelers stay in local lodges, campgrounds and cabins, or avail themselves of any number of options in nearby towns and cities.
While you're enjoying your long, lazy weekend, remember that all of the profits go to charity. The Lazy Bear Fund has raised over $2.2 million for worthy causes and we just keep going! Some of the organizations that receive donations include West County Health Centers, The Positive Resource Center, and Food for Thought, a local food bank.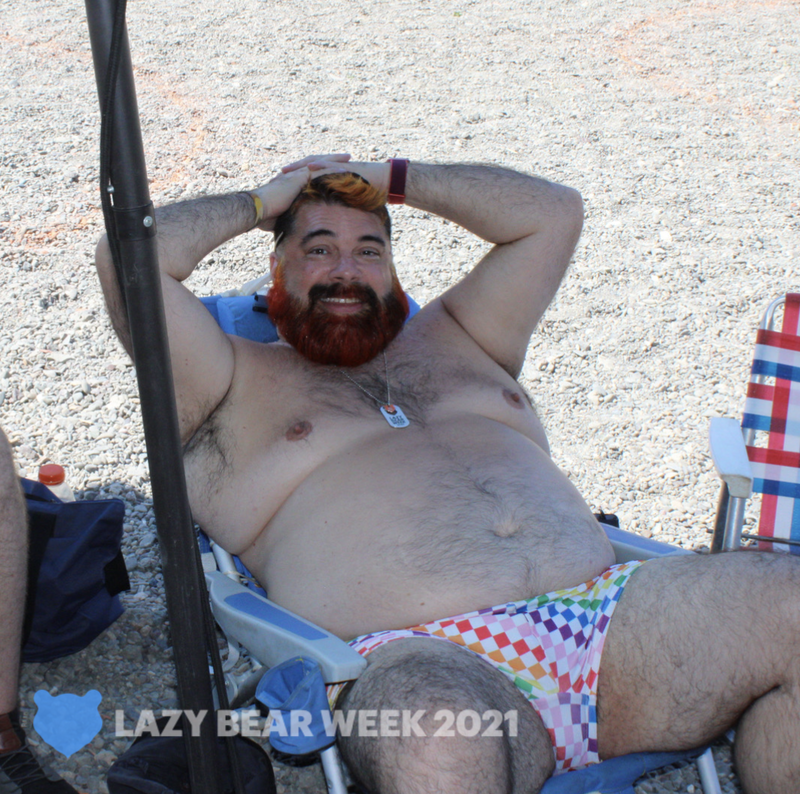 So, what are you waiting for? Register today by getting your BEAR TAG!
Bear Tags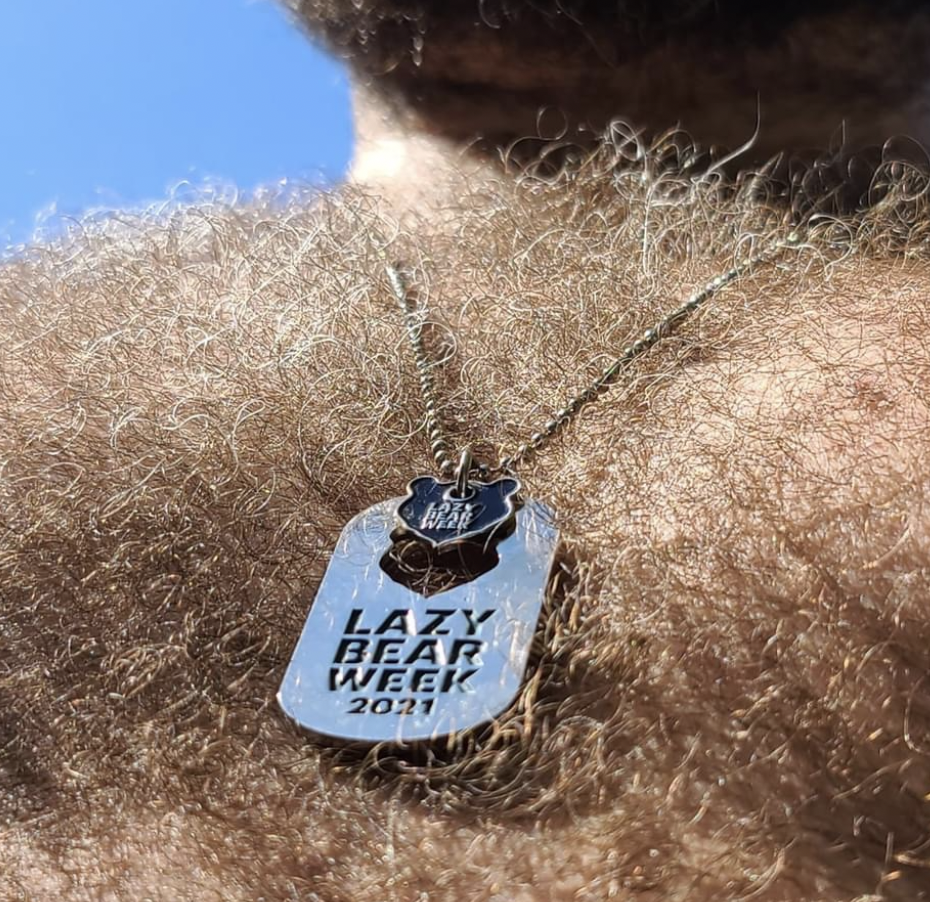 A Bear Tag is the physical representation of your donation for the annual Lazy Bear Week. At the events, presenting/wearing the Bear Tag allows free or discounted admission. In addition, vendors and merchants may offer discounts and perks for a limited time to those wearing/presenting Bear Tags.
Bear Tags can be picked up starting Monday August 1st at the event Headquarters. Tags will continue to be available through the week until close of Headquarters on Saturday August 6th. Please bring a printed copy of your confirmation, as cellular service can be spotty.
Housing Forum
The Lazy Bear Fund Inc and Lazy Bear Week are not responsible for finding accommodations for event attendees. However, some attendees have inquired about accommodations. Hotels and campgrounds fill up fast and many are sold out with waiting lists. 
This is why Lazy Bear provides a Housing Forum to exchange housing needs and wants for Lazy Bear attendees. Visit Lazy Bear's Forum page to inquire or offer a room to rent.
For a list of public accommodations in the area visit the Russian River Chamber of Commerce website. There are also numerous VRBO and airbnb options in Guerneville and vicinity.
COVID Vaccination Policy
The health and safety of their attendees is Lazy Bear's first priority. That's why they've designed the event as a vaccinated only event. So, please put proof of vaccination at the top of your travel list! 
You must have a proof of vaccination CDC document (or a photo of it) easily at hand when you get your tag. Any other credible vaccine passport will also be accepted.
Volunteering
Lazy Bear Week would not be possible if it were not for the generous help and support of the volunteers!
If you would like to volunteer, fill out and submit THIS FORM. A Volunteer Coordinator will follow up with you after you have submitted your contact information in the form.
Merch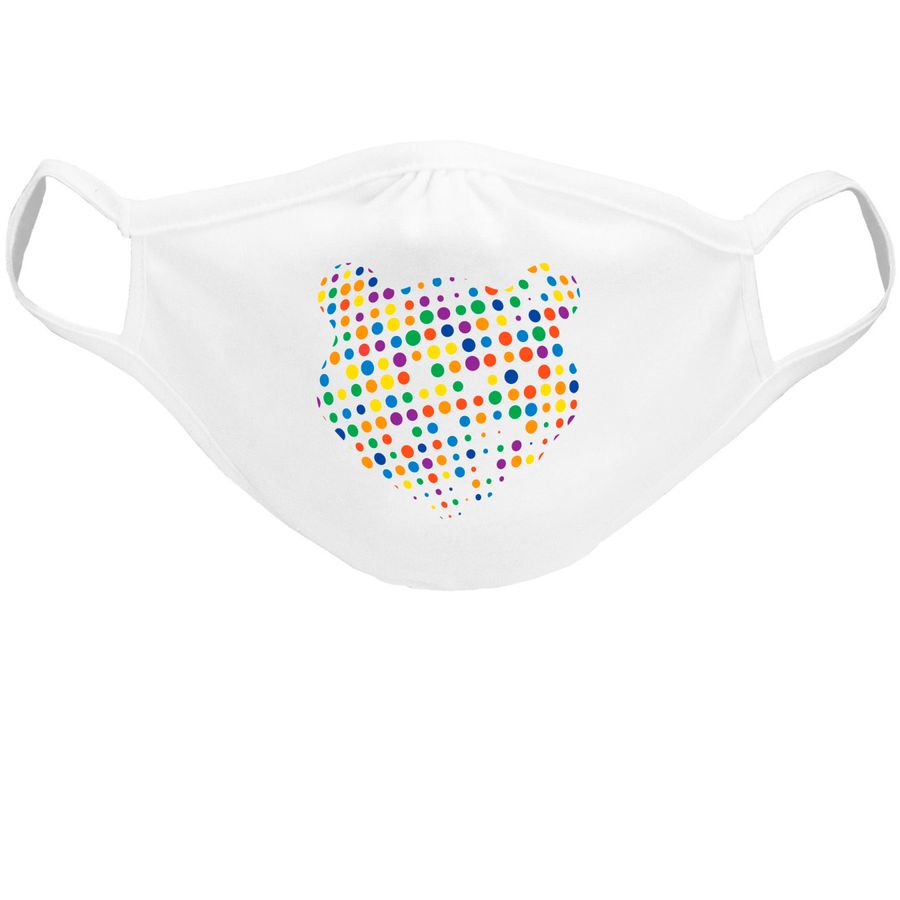 Lazy Bear merchandise is available online! Check out the new Disco Bear Face Masks! Also available are the beloved T-shirts, Tank Tops, Sweatshirts, Mugs and Hats.
Visit the online store HERE! 
For more information about Lazy Bear Week, visit lazybearweek.org.