Last Call: 2019 Mazda CX-5 is a smart, safe bet
The Mazda CX-5 is consistently ranked as one of the best cars on the market, and there are still (hopefully) plenty of 2019 models out there for you to buy and enjoy at a bit of a discount.
A downside, as always for men of size, is that it can get a little cramped inside the cabin. The CX-5 is one of those cars that can drive like an SUV and ride like a sedan, which is great for all your inner-city gay affairs, both homosexual and charitable (which are often one in the same, I realize), but in making a car which is that flexible, something's gotta give, and that 'give' is in the interior room, but only just a smidge.
Just like that otter who can bend in all the right places, this otter of a compact SUV can do that too, especially at that crowded nightclub opening or the last, final, absolutely-the-only-chance you will get to see Cher perform this year in your town. As always, climb inside with your friends to see how you all fit.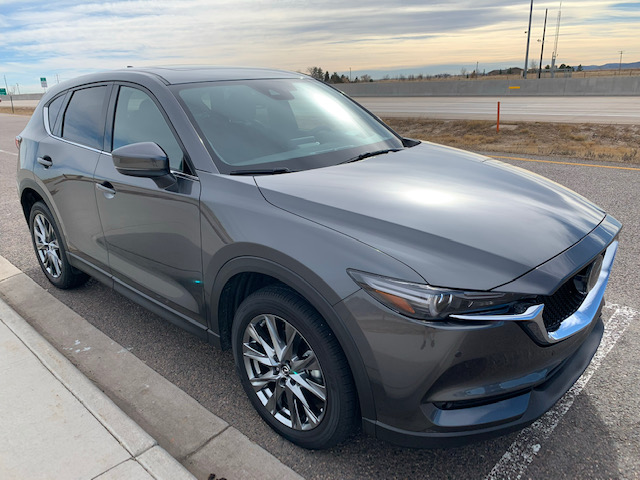 Truly, everything is great on the CX-5. It's a joy and a breeze to drive: the handling is easy-breezy and superb on the road, even when you are juggling a triple-Whopper and 64-ounce diet soda. The ride is so smooth that you barely notice the animals you may runover. The cabin feels luxurious even through all those thrills and spills, which are easy to clean should you need to break out the pocket packs of Clorox wipes.
You get a turbocharged engine with the 2019 CX-5, which cranks out 227 horses and 310 pound-feet of torque, and that can be upgraded should you desire. This will be more than sufficient for the occasional roadway fun you will have on your weekend getaways, and it will yield you an average fuel economy of 24 miles per gallon (22 city / 27 highway).   Prices start at $24,350 US.
The only real downside is that the cargo space is a bit pinched compared to other cars in the class.
And, yeah, well, there's one more thing: I have never really cared for Mazda's infotainment system. Sure, I am not a tech bear. For example, programming my home entertainment setup in my apartment consists of me sweet-talking fellow bear buddies to come over and do all the work while I order pizza with everything on it. I mean, programming Mazda's system isn't that difficult: I just find it a little clumsy compared to other manufacturers.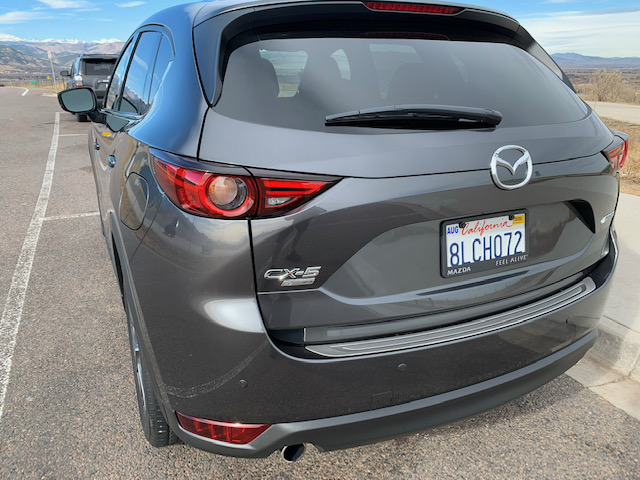 When it comes to performance, getting around town, getting around life and overall value, the Mazda CX-5 is definitely something to explore. There are some new technical particulars that will be new for 2020, and those are definitely worth checking out.  Click here for a link to Kelley Blue Book for all that whiz-bang kind of stuff.  
As 2019 draws to a close (gosh, where did my life go?), we here at  Bear World  want to wish you and all your friends and family, however defined, the most joyous of holiday seasons.  Whether you are spending it with family you can barely tolerate, or at a gay resort where the traditional holiday meal consists of prime rib and chardonnay, we wish you all the best for a Warm December….
…as sung by 1950s songstress Julie London (Dixie McCall on 1970s TV's 'Emergency').