Larry Kramer, playwright and HIV/AIDS activist dies at 84
Oscar-nominated screenwriter, playwright, author and trailblazing gay rights and AIDS activist, Larry Kramer, best known for the Tony Award-winning The Normal Heart, has died at age 84. His husband, architect David Webster, reported to The New York Times that Kramer died Wednesday morning in Manhattan of pneumonia.
Born in Bridgeport, Connecticut on June 25, 1935, Kramer started his career working in Hollywood. ASt age 23, he took a job as a Teletype operator at Columbia Pictures because of its proximity to the president's office. That then led to a gig doing rewrites and polishes on scripts in the studio's story department.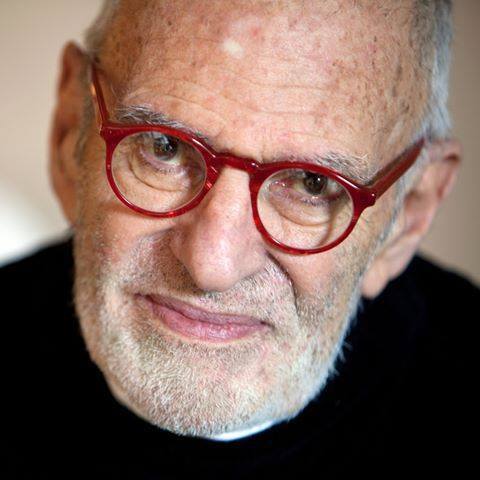 He received his first credit as a dialogue writer for Here We Go Round the Mulberry Bush, a long-forgotten teen sex comedy from 1968. The following year, he received an Academy Award nomination for his adaptation of the D.H. Lawrence novel Women in Love, directed by Ken Russell that starred Alan Bates, Oliver Reed and Glenda Jackson in an Oscar-winning role.
He next wrote the screenplay for a 1973 version of Lost Horizon, starring Peter Finch and Liv Ullmann.
From early on in his career, Kramer's biggest desire was to explore themes of what it meant to be gay in America. For this reason, he soon left Hollywood and toward the New York theatre scene, beginning with his 1973 play Sissies' Scrapbook, about a quartet of friends, one of whom was openly gay. He delved further into the topic with his first novel, 1978's Faggots.
The protagonist — which was based on Kramer — couldn't identify with the sex, drugs and disco-fueled lifestyle that dominated the New York gay scene in the late '70s. The book's honest but unflattering portrayal got Kramer branded a traitor to the gay community, and gay bookstores refused to carry it.
Kramer told The New Yorker in 2002, "People would literally turn their back when I walked by," . "You know what my real crime was? I put the truth in writing. That's what I do: I have told the fucking truth to everyone I have ever met."
When the mysterious "gay cancer" started appearing in 1980, Kramer found a way to use his voice. Suddenly, his angry truth-telling became a beacon to a terrified community on the verge of extinction.
Kramer began to host the first meetings in his apartment to address the deadly epidemic striking America's gay communities. Those meetings evolved into the Gay Men's Health Crisis, the world's first organization dedicated to fighting AIDS and helping those dying from the human immunodeficiency virus to cope.
Kramer wrote The Normal Heart in the period following his expulsion in 1983 from GMHC, which objected to his extreme tactics. Inspired by a tour of the Dachau concentration camp on a trip to Europe, he set to chronicling the onset of the AIDS crisis. The play spans the years 1981-84, and follows a writer named Ned Weeks who nurses his closeted lover, Felix Turner, as he wastes away from the still-nameless disease.
The initial production starred Brad Davis — who took his own life in 1991 after his own AIDS symptoms became too painful to bear — as Ned and Friday Night Lights star D.W. Moffett as Felix. It ran for a record 294 off-Broadway performances at the Public Theater.
A Broadway revival of Normal Heart in 2011 starred Joe Mantello and John Benjamin Hickey and won three Tony Awards. An HBO version, directed by Ryan Murphy, starred Mark Ruffalo, Matthew Bomer and Julia Roberts in 2014.