Kyle Motsinger returns to PTown with "The Bear Week Show".
Our favorite ginger-bearded cub, singer/songwriter Kyle Motsinger returns to Provincetown with "The Bear Week Show".
Taking place on Wednesday, July 12th at 7 PM at the Redroom, the show will feature original pop/rock songs and a few cover songs. Audience members can expect an eclectic mix of music and for each song to be a mini show of its own on account of Kyle's background in musical theater.
"The Bear Week Show" marks Motsinger's return to Provincetown after previously performing at the Post Office Café, Tin Pan Alley and the Brasswood Inn. When asked why he loves Ptown so much he told us:
"It just feels like home! I love New England. As soon as I got off the ferry my first time, I immediately found some great lobster and sat looking out at the ocean and took it all in. I prefer Ptown to Fire Island because of the great shopping and food. There's just so much to do! You can choose your own adventure."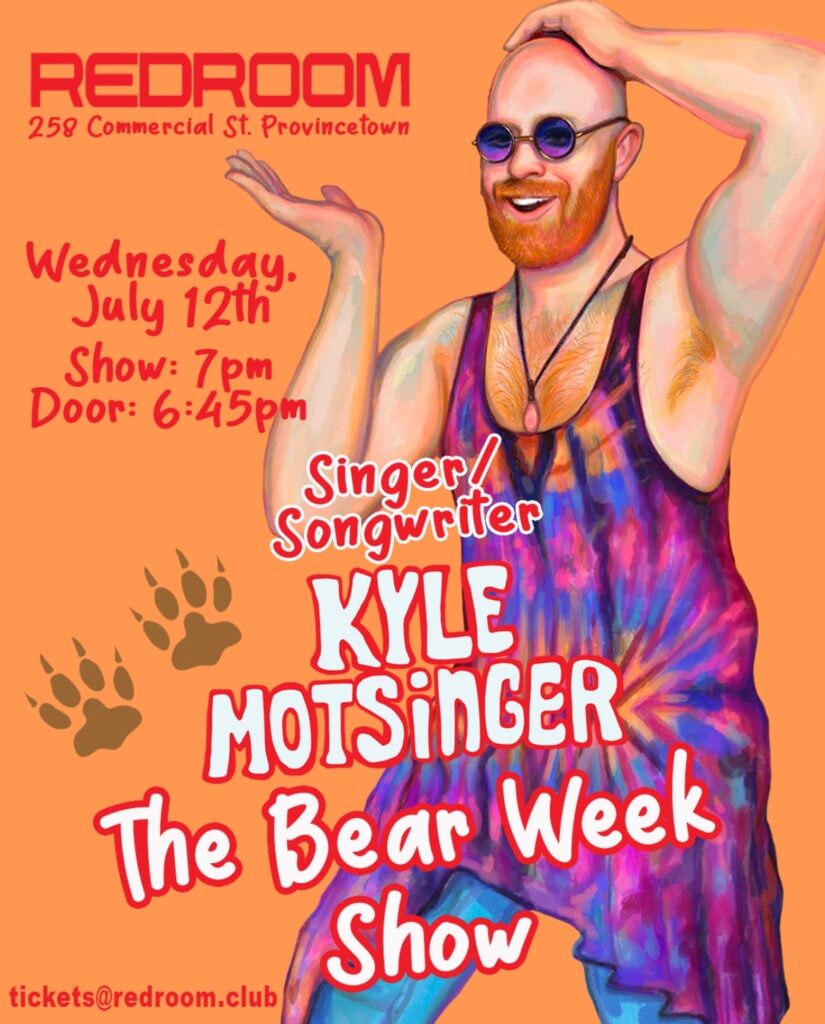 Kyle is also a big fan of the bear community:
The bear community has always been welcoming to me! They are some of the sweetest guys I've met. They took me in and accepted me for who I am. I realized years ago that I'm very attracted to beefy, furry men!"
So boys, here's your chance to see this multi-talented performer in the heart of Ptown during Bear Week. Check out the unique vocal stylings of Mr. Kyle Motsinger! Get your tickets HERE.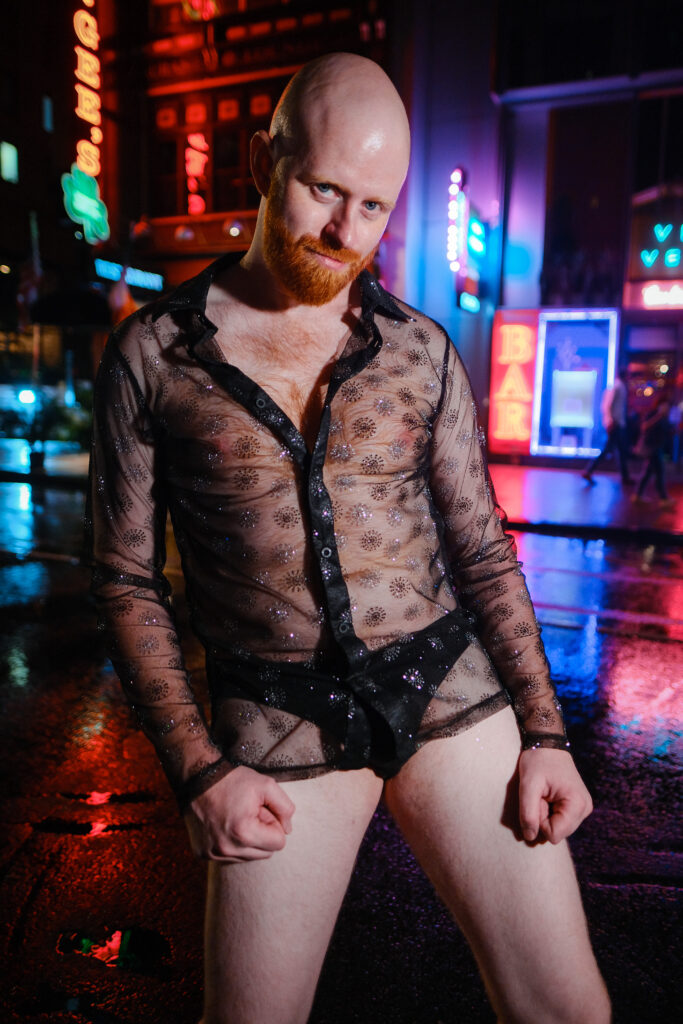 About Kyle Motsinger
Kyle was born and raised in a small town near Peoria, Illinois. He earned a BFA in musical theatre at Western Illinois University. He then moved to NYC where he performed in several Off-Broadway productions including "Fancy Nancy The Musical," a show based on the popular children's books. While performing, he continued writing his own music and it eventually took the focus of his creativity. Kyle Motsinger has released two full-length albums, 'Far Away' and 'Any Way I Want It To.' He's also released six singles including "Dark Shadows", based on the gothic sixties' series and film by Tim Burton. The music video for the song starred Kathryn Leigh Scott from the series and it premiered to much fan acclaim at the Dark Shadows convention in Los Angeles. BuzzMusic LA reviewed his latest single and said, "Kyle Motsinger's "Bad Years" is a masterpiece that transcends the barriers of genre and style, showcasing the artist's versatility and undeniable talent. Motsinger's vocals are exceptional throughout the song, conveying a wide range of emotions and moods easily. His voice is decisive and expressive, capable of capturing the raw intensity of rock and the delicate nuances of theatre music.
---
Get your tickets HERE.