Kyle Meets… World Renowned Musician & Original Party Girl Ultra Naté
For nearly three decades, Baltimore native and world renowned singer, songwriter, DJ, producer, label owner and promoter Ultra Naté has traveled the globe performing and spinning live for a variety of audiences. From horse races and the fashion elite, to house parties and dance festivals, Ultra Naté has delivered her classics, new tunes and energetic DJ sets to thousands.

For over 25 years, Ultra Naté has maintained her place as a true musical chameleon in the business, embracing sounds from a variety of genres, including house, soul, disco, electro-pop, R&B, hip-hop and rock. She was recently named one of Billboard Magazine's "Greatest of All Time: Top Dance Artists" list (#12), and had three songs entered into the respective "Greatest Of All Time: Top 10 Dance Club Songs" list, including the legendary, platinum-selling club anthem, "Free."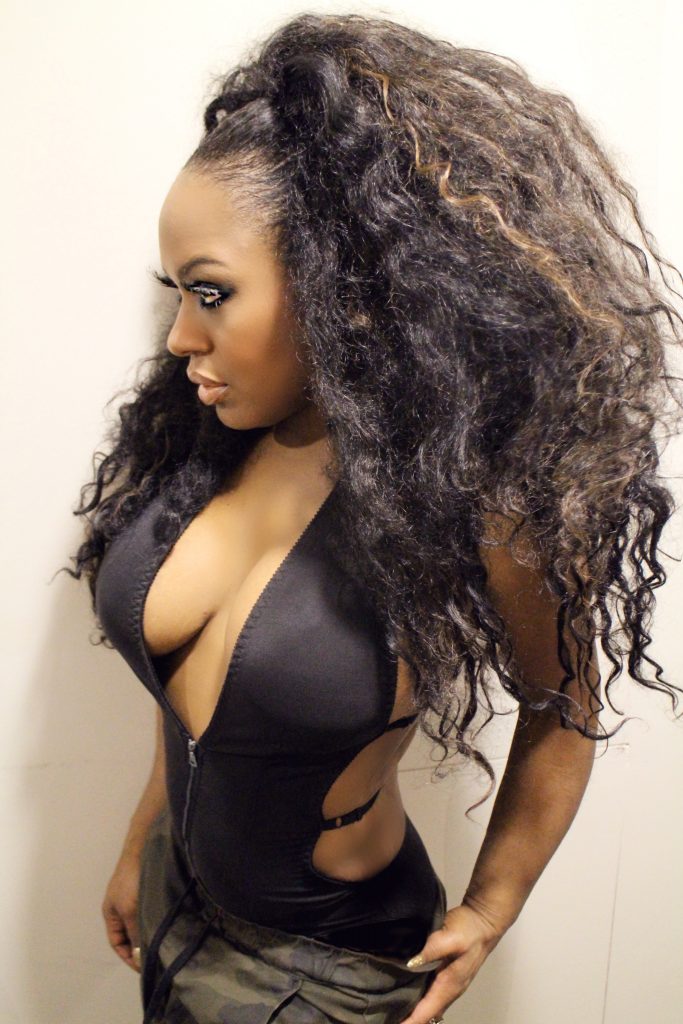 Along with being a dance music legend, Ultra Naté is honored to be considered an icon of the Dance and LGBTQ communities worldwide. Most recently, she was announced as one of the headlining acts for International Bear Convergence (IBC) 2020 in Palm Springs, California.

We had a chance to chat with "Your Original Party Girl" to discuss her years in the music business and her advice for young up-and-coming artists.

KJ: Hi Ultra! Can you tell us a little bit about where you're from? What part of Baltimore did you grow up in?

UN: I've grown up pretty much all over Baltimore, but mostly North East and Central. I've always lived in family oriented neighborhoods with hard working blue collar moms and dads and kids everywhere in the streets. I enjoyed growing up in Baltimore and running around like a wild child.

KJ: How did you get started in music? What was your breakthrough?

UN: I was introduced to a club in Baltimore that was modeled musically and aesthetically after the Paradise Garage in New York. Once I discovered club culture, I was immediately hooked and spent every free moment of my weekends dancing to really awesome music on the most incredible sound system!

In that environment, I met who would become my producers – The Basement Boys. They were young and new, and looking for their own camp of songwriters and vocalists. I sang a bit in my church, but was not a singer and had never written a song. But when they asked me to come and audition, I decided to go since I had nothing to lose.

They liked my acappella, and we started writing and recording. The first song I wrote with the boys was called "It's Over Now" – it was signed to Warner Bros. UK along with a two album deal. The song became a top 20 pop hit. The rest is history!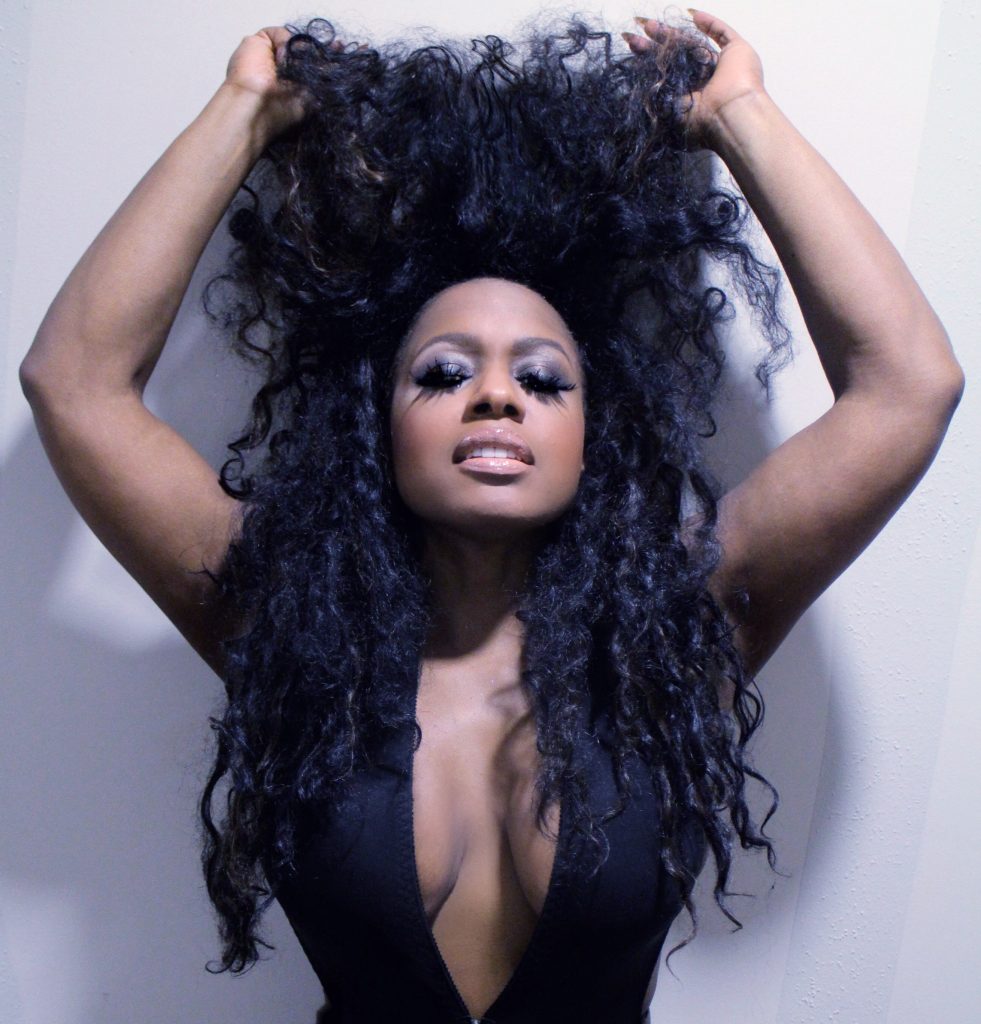 KJ: What was it like working in the gay club and ballroom scene of the 90s? What was that like for you?

UN: It was quite normal to me. It was amazing, and full of creative energy. There was no fear – just experimentation and the exuberance of innocence and youth.

KJ: Who are some of your biggest influences?

UN: I am into such a vast amount of music genres, styles and artists. I always hate to have to nail it down to just a few names thrown out because it really does not clearly represent the full picture!

I'm a musical chameleon so I draw on everything from pop to gospel to R&B and so many other things in between. I love classical, I dig country even. I love 70s folk music, underground house, UK Garage, soul, funk, jazz and rock & roll!

KJ: Who are some of your favorite musicians and producers to work with?

UN: Working with Lenny Kravitz will always be one of those stand out moments in my mind! But I've enjoyed working with the vast majority of producers in my catalog because there's always something to learn whether they're famous or not – there's always something to learn to help you step up your skill level.

KJ: What advice do you have for up and coming artists?

UN: Strap in for a bumpy ride! Learn the business of the music business – be your best marketing and promotions guy. If you're terrible at it, then get a friend who's well-versed in it to do it for you — or hire someone. It's pretty essential these days.

Be prepared for everyone to have an opinion about your art, whether it's good, bad or indifferent. Invest in yourself. The more you invest your own money in your product the more control you have over it. Make sure you're putting out quality art, from your music to your visuals to how you represent yourself. Content is great, but everything that goes out there lives into perpetuity so make it something you can live with five, ten or twenty years down the line.

And most importantly, be prepared to fail up. There will be a lot of bumps in the road and you will need to find resilience to keep moving forward and to keep charging at windmills. Lastly, if you are blessed enough to make something stick in a significant way – don't turn into an asshole.

International Bear Convergence (IBC) is the premier winter event for Bears & admirers in Palm Springs, California! The event will take place on February 20-24, 2020. This desert oasis opens its arms and welcomes thousands of frisky, furry bears, their friends and their fans to Palm Springs.
The four-day event will come to life with DJs, live entertainment and thousands of bears from around the globe. The last six years have been hugely successful and expect more of the same in 2020 with record-breaking attendance.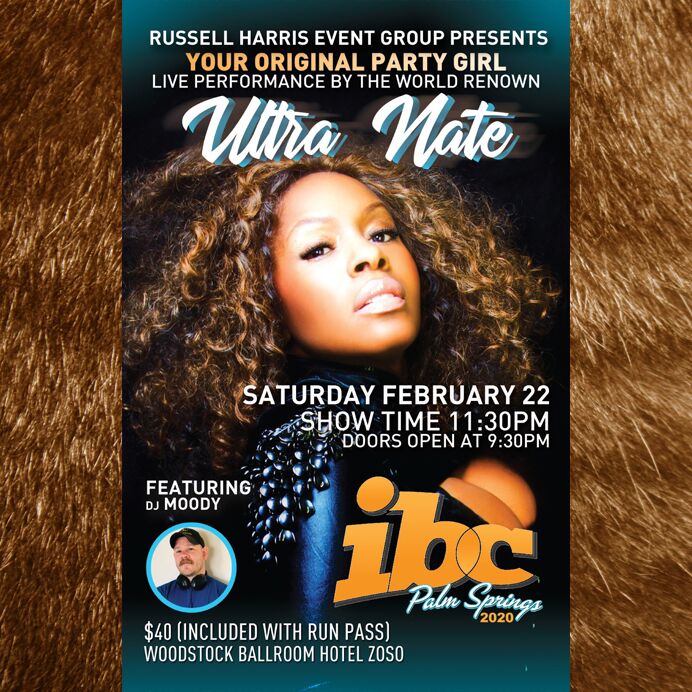 For more information about IBC, please visit www.ibc-ps.com.

Follow Ultra Naté on Facebook ︱Twitter︱Instagram