Kyle Meets… Plus-size model Ady Del Valle, talks representation and taking up space
Growing up in Boston, plus size model Ady Del Valle never thought he would be a model. In an industry that is not always kind to plus-size and large bodies, it's hard for many who fall into this category to view themselves as part of the industry. 
Nevertheless, the industry is changing little by little. More plus-size models of every gender are beginning to emerge.
Within the past few years, it has not been uncommon to see plus size and big and tall clothing lines being presented at New York Fashion Week, or to see big and tall models posing in very chic and stylish clothing and bathing suits on Instagram. As writer Nicolette Mason puts it in her September 2019 Glamour cover story —  "Inclusivity is the future in fashion. You can either get on board or fade into irrelevance." 
But there is also still work to do. The fashion industry still has "a plus-size problem", as writer Lindsay Schallon puts it. For instance, plus-size women make up 68% of shoppers, but still only make up a small portion of the people actually working in the fashion industry.
Plus-size men still struggle when shopping, since plus-size and big and tall men's clothing tend to lack modern, fashion-forward designs because of the common underlying misconception that men — especially larger men — don't really care about their appearance.
I had a chance to chat with Ady about his breakthrough as a plus-size/big and tall fashion model, and how he plans to continue to promote the much needed growth and change in the industry.
KJ: Hello! Can you tell us a little about your background? Where are you from?


ADV: Hi! My name is Ady. I am Puerto Rican, and I was born and raised in Boston. I am also a big and tall/plus-size model.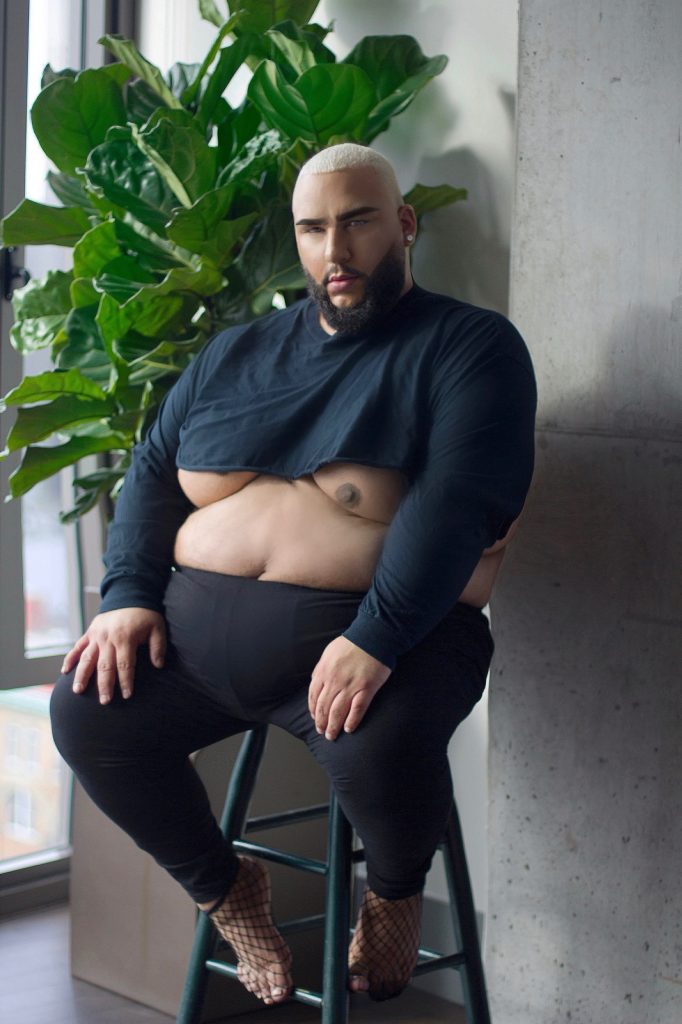 KJ: How did you get into modeling? What was the journey like for you up until this point?


ADV: My journey into modeling started about five years ago when an indie big and tall brand reached out to me and asked if I would like to be a part of a showcase during New York Fashion Week.
I did not respond at first because I thought it was fake. I talked it over with my friends and family, and they all told me to go for it because I had nothing to lose. So, I did. I went to New York City, showed up, walked that runway, and everything blew up after that.

Since then, I have been on a magazine cover, I've been in magazine spreads, walked in New York Fashion Week twice, co-authored a book, developed projects to highlight underrepresented people in the industry, and shot fashion and fragrance campaigns. So, it's been a roller coaster and an amazing journey so far.


KJ: Growing up, did you ever think you would become a model?


ADV: Never in a million years would I have thought I'd be, or want to be, a model growing up. I've always loved fashion, but modeling was never on my mind. Growing up, we didn't see people like me being models in campaign ads or on the runway.


Now, it's something I'm grateful for, and I'm happy that I can be an influence for the next generation and current.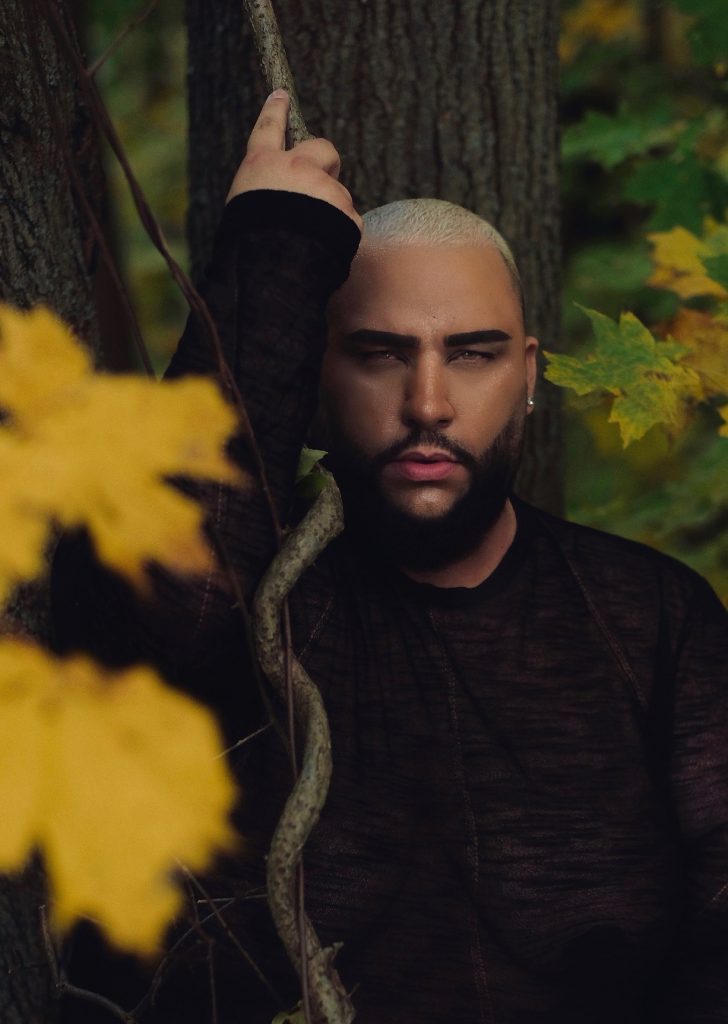 KJ: In the age of the body positivity movement, plus-sized celebrities seem to be leading the way in the entertainment and fashion industries. How does it feel that you are becoming a leading figure in this movement?


ADV: It feels amazing that people are giving people like me, space, platforms and opportunities that we didn't have before. I'm taking up space in spaces that someone like me has never been welcome in the past. There is still a lot of work to do and voicing to be done in many areas, so I just have to show up and represent the best I can.


KJ: In what ways do you think you can promote growth or change in the gay bear and chub and/or plus-sized modeling communities?


ADV: Honestly, it's simple — by being me. By showing the community that we are worthy, and we have confidence in who we are. Also, by embracing each other and those differences that make us unique and beautiful.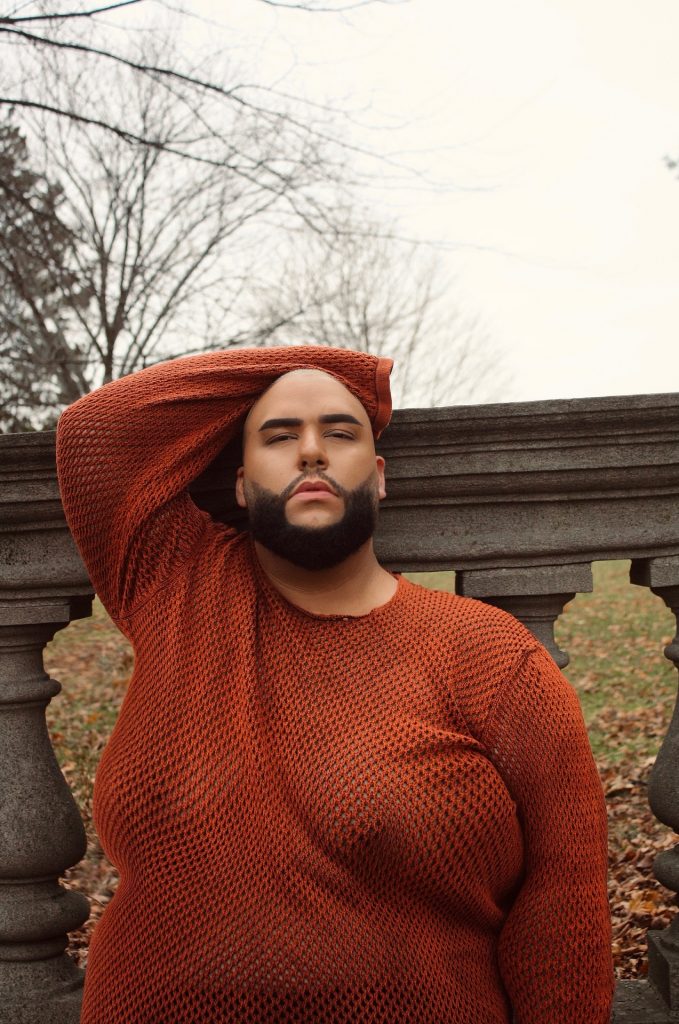 KJ: What advice do you have for anyone trying to get into modeling?


ADV: Stay true to yourself, invest  in yourself and perfect the craft. Build your portfolio. Modeling sounds and looks fantastic to the ears and eyes, but it takes a lot of work, especially when you're so different and not what society expects a model to look like. 
Also, never be afraid to speak up, connect with other creatives and make sure you're in it for the right reasons.
Follow Ady Del Valle on Instagram and Twitter.