Kyle Meets… Orr Friedman, Mr. Bear Israel 2019, talks self-acceptance and community
Growing up for many of us in the bear community was really tough. Those of us who grew up as the "fat kid" know what it like to be teased about our weight, and the resulting trauma that can follow you well into adulthood. Many of us have gone through periods in life where we have questioned our own worth and struggled with low self-esteem, battling feelings of inadequacy and insecurity.
This is why bear title contests are important. They are not merely just "beauty contests", but they create a space for people of larger sizes to not only feel beautiful, but provide a space for them to do important work in order to support their position as a valuable and worthy member of their community.
Recently, I had a chance to speak with the newly sashed Mr. Bear Israel 2019, Orr Friedman, to discuss his past struggles and how he plans to use his platform to continue to encourage others and promote the importance of community.
KJ: Hi! Can you tell us a bit about you?
OF: Hello! My name is Orr Friedman, I am 28-years-old from Tel Aviv. I was born in a town in the northern region of Israel called Nahariya, and moved to the big city about 6 years ago. Today, I am studying for B.A degree in Hebrew and General Literature at Tel Aviv University, while also working as a bartender and a part-time Zumba instructor. During my free time, I like dancing, reading, playing guitar and writing short stories.
KJ: When did you begin identifying as a Bear? Can you tell us a little bit about your journey as a Bear? 
OF: I was always a fat kid. For years I've been bullied for my weight and felt uncomfortable with my own body. At the age of 17 I lost a lot of weight – but I still felt enormously fat and ugly. I then began to realize that my self-esteem is based, not on how I look, but on how I feel.

During my army service I gained back a lot of weight, and shortly after finishing my duty I started taking dancing classes. These two experiences taught me that I can do amazing stuff with my body, no matter what size it is.

At the very same time, I was introduced to the Israeli Bear community, which gave me endless support and love, both on the virtual platforms and in real life. It was just the little push I needed in order to accept myself as a happy, beautiful bear.
KJ: What made you enter the competition? 
OF: It was the third time that the competition took place in Israel. For the last 2 years, many people thought of it as a beauty pageant for bears, but I knew that it could be used as a platform for activism, for both the LGBTQ+ community and for the topic of body positivity. I was the largest among the other contestants, and also among the previous winners, so I thought – It's about time to give it up for the BIG GUYS!

In addition, I consider myself to be a very friendly person – so I knew that the social aspect wouldn't be a problem for me. Having all that in mind, it made me realize that going into the competition could be at least a fun experience. It turned out to be a lot more!
KJ: What was your favorite part about taking part in the competition? 
OF: I have to say that the part that excited me the most was the variety talent show that took place on the first evening. Being a skilled Zumba instructor, many people thought that I was going to perform a dance routine – but I happened to surprise everyone by doing a spoken word number!
This is something that I wanted to do for a very long time, whether it was in the competition or not. I wrote an original poem that goes by the name "If Only You Were 20 Kilos Thinner" – which imitates a monologue of a man who rejects a fat guy at the front of his door. I based it loosely around experiences I had in my own personal life – so the whole poem is built around cliches I've heard from people who viewed me as the "pretty, but fat" or "smart, but fat" person.

I received a lot of positive reactions from the crowd, with many people telling me how they've been in similar experiences in their own lives. It was really heartwarming.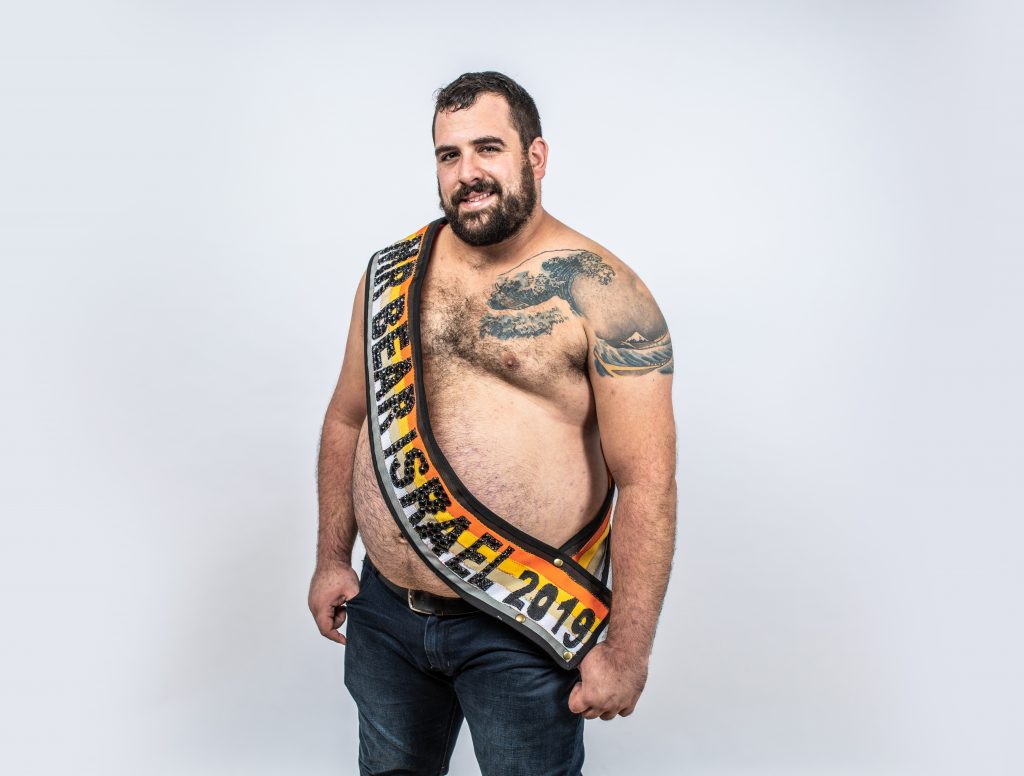 KJ: What is your platform? 
OF: The main issue that I would like to bring forward would be uniting the bear community around the values of acceptance and tolerance. In my opinion, a "Gay Bear" is much more than a tribe – it's an identity that celebrates the best in people, inside and out. It's something that we should aspire to as a society, and a strong, proud bear community is – as I see it – an inspiring example for this.
KJ: In what ways do you think you can help to promote growth or change in the leather and/or bear/cub communities?
OF: One thing I learned is that a group sees herself as a community when they meet and interact in real life. Israel is a small country that has a lot of sunny days during the year, so putting together a lot of outdoor activities is both relatively easy and very much engaging.
It helps many members of the community to deal with insecurities, develop friendships and also on the romantic aspect. It's something that you can already see today, but I hope to make our events bigger and way more exciting. 
KJ: What is the most important thing about the bear/cub community for you?
OF: The most important thing in the bear community for me is the love and support we share for each other. This is the base for all the other things I've mentioned before.
KJ: What are your plans for your title year?
OF: As I said, my main goals is to bring as many people together as I can – either by helping create the suitable atmosphere for it, planning designated activities or representing our community wherever I go. It's a lot of work, but luckily I have Vice Mr. Bear Israel, Tomer Petael, with me by my side. We became good friends during the competition and I know for sure that both of us will make a great team for all the work we've planned.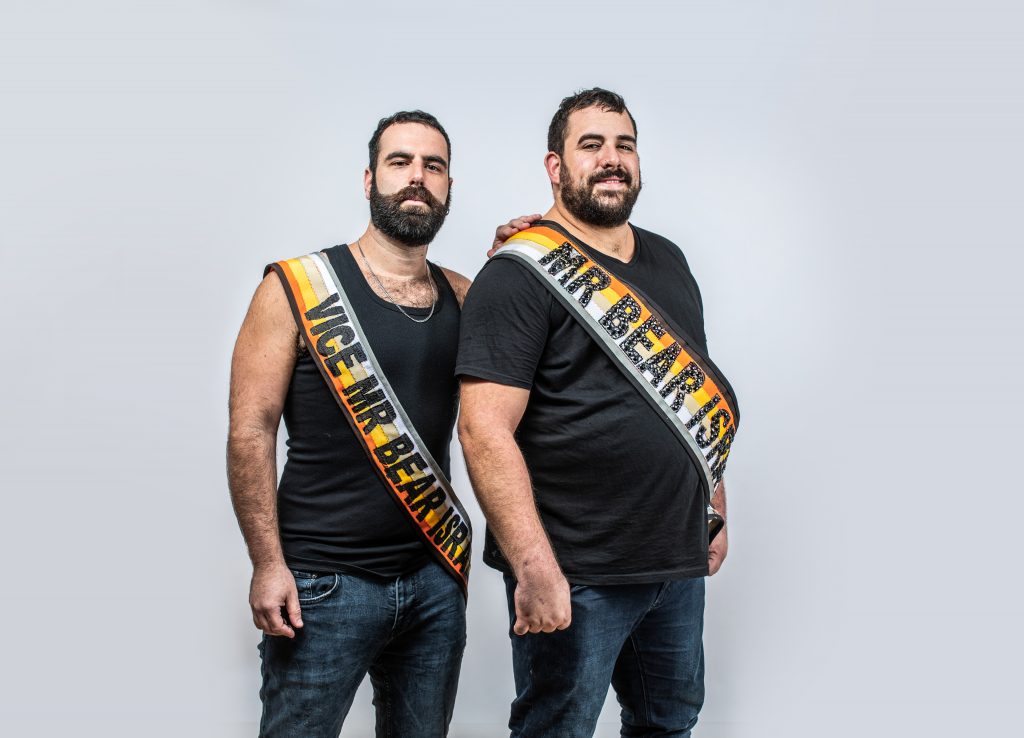 KJ: Will you go on to enter other competitions once your title year is done?
OF: Wow. I really can't answer this question right now. Due to my relatively young age, and the fact that I haven't traveled a lot, I'm kind of questioning my ability to apply for – let's say – the Mr. Bear World competition at this point. I will be competing for the Mr. Bear Europe title this coming May in Lyon, though – and I'm very much excited about it!
KJ: Finally, what's your advice for anyone entering the competition next year? 
OF: Above all – BE HONEST AND REAL. This is the best, sexiest and most right version of yourself you can be, and this is what you will eventually be elected for. Grow a lot of self confidence, and care about the people you are willing to represent. Don't be shy, be ready to be exposed – mentally and physically, and last – HAVE FUN WITH IT! Otherwise, it doesn't worth a thing.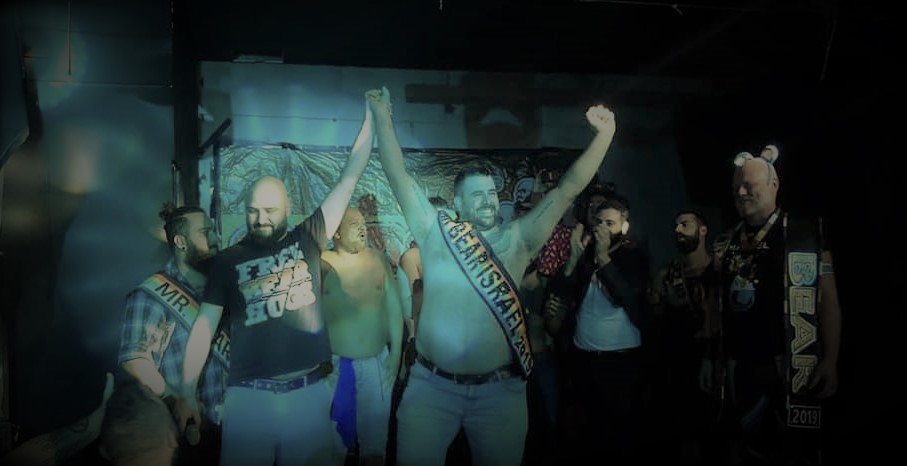 Follow Orr Friedman on Facebook and Instagram.