Kyle Meets… Mr. RockBear 2020 Jaime Santiago, talks self-love and representation
The Bear community is arguably one of the most open and accepting queer sub-communities. Many people find solace in this spirit of inclusion, especially during times when they may be questioning themselves or battling with self-love and acceptance.
But there are also many instances where some people — particularly people of color — have not always felt welcome. Lack of representation and inclusion remains a problem in many Bear spaces, despite the fact that many Bear spaces were specifically set up to combat these issues. This is one of the main reasons that we must continue to strive for inclusion in our community.
I had a chance to speak to the new and inspiring Mr. RockBear, Jaime Santiago, to discuss his battles with image and self-acceptance, and how he plans to promote diversity as a representative for the the Bear community.
KJ: Hi! Can you tell us a bit about yourself?
JS: Hi! My name is Jaime. I am Afro-Latino of Puerto Rican descent. I'm originally from Chicago, but I've been living in New York since 2013. I graduated with my Master of Public Administration, and I am currently a Civil Rights Investigator for the Federal Government.
I enjoy traveling the world with my #BeefSquad, aka my bear family (shout out to Manny, Manoli, Carlos, Andrew, Lil John John, Vlad, Kapena and Omi).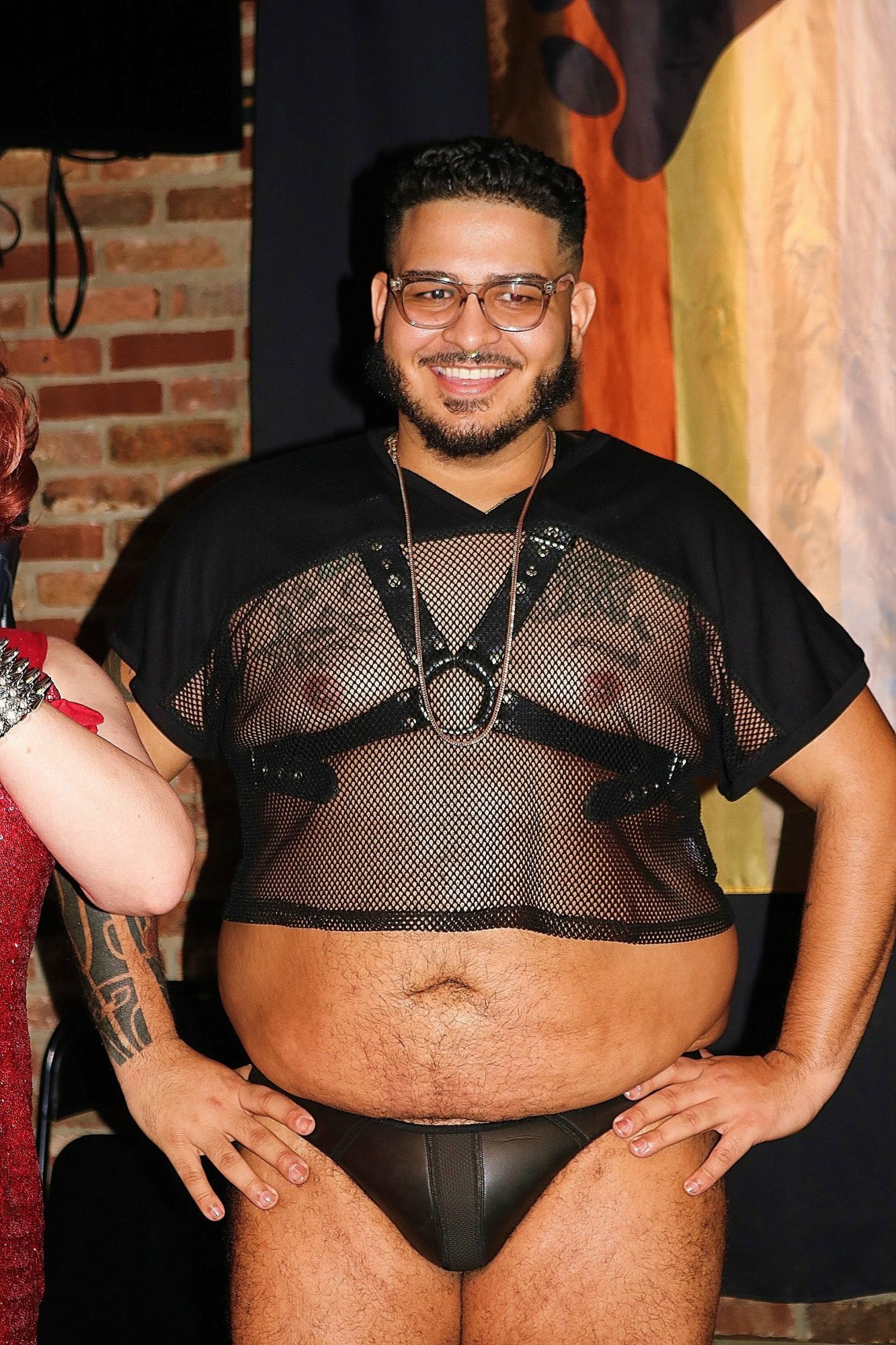 KJ: When did you begin identifying as a bear? Can you tell us a bit about your journey as a bear?
JS: Before I moved to New York in 2013, I was in the closet. My family wasn't very accepting of homosexuality, nor were the streets I grew up in. So, I wasn't comfortable coming out in Chicago. I saw New York as an opportunity to become the Jaime I always knew I was.
When I moved to New York, one of the first bars I visited was Rockbar. I wasn't really aware of the different subcultures within the community, but it was very apparent to me that I was a bear. After a few visits to Rockbar, I started to embrace my size and the beauty of my belly and back rolls.
I used to compare myself to a standard body I never actually wanted to fit into. The bear community has really opened my eyes to different forms of beauty that aren't normally celebrated. I'm a big guy. I enjoy being a big buy, and as long as I'm healthy, I'll remain the bear that I am.
KJ: What made you enter the competition?
JS: I've always wanted to compete in the RockBear competition, but I wasn't really ready. Honestly, over the years I've struggled with so many insecurities. I was previously in a relationship that lasted 4 years, and after he cheated on me, I started seeing myself in a different light.
About a year ago, I looked in a mirror and I didn't like what I saw looking back at me, so I decided to make some changes. Since last year, I have lost about 80 pounds, and with every passing day I grow a little more in love with myself.
Self-love is important. I feel very different about myself since I started this journey, so this year felt like the year. I couldn't be happier that I made this decision.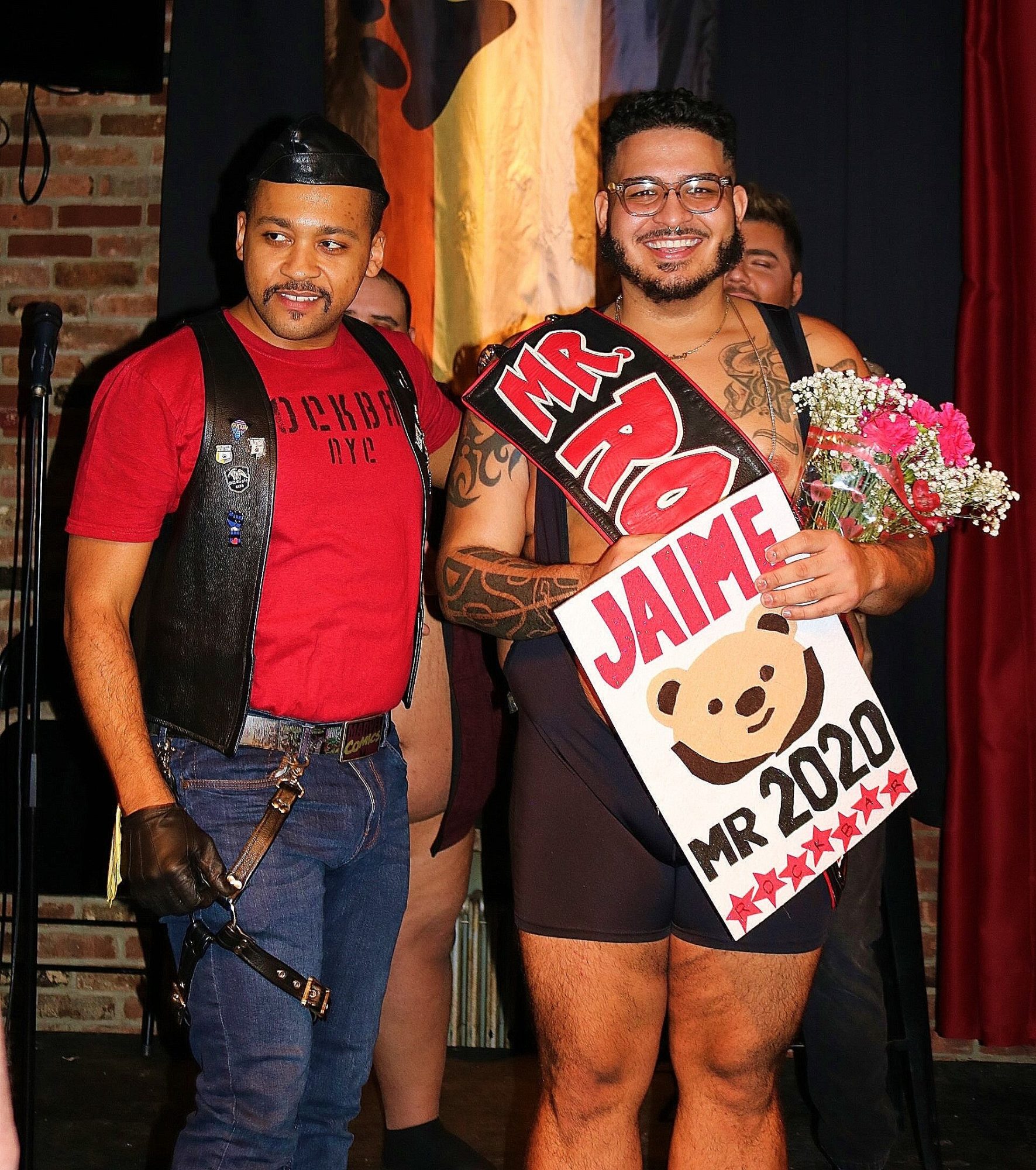 KJ: What was your favorite part about taking part in the competition?
JS: First, I would have to say wearing fetish gear. I don't think people really understand the level of confidence that's required to go on stage with nothing but a jockstrap and a harness. It was terrifying, but also very liberating. I was very anxious leading up to the competition, and honestly, I thought about dropping out every day for a week.
I would also say that I was extremely overwhelmed by the support of my friends. They're not actually friends though; they're family. My work family and my gay family really showed up and showed OUT! The outpouring of love and support is nothing short of magical. If y'all are reading this, I just want you to know that I love you beyond words.
Ultimately, I knew this was something I wanted, and I just had to get up there and do it. Like I said, I couldn't be happier that I did.
KJ: What is your platform?
JS: Inclusion and Representation. I think this is the most important issue the Bear community faces. As a person of color, I can't tell you how many times I've felt like an outsider in the community. Similarly, many of my friends of color battle with acceptance and inclusion in the gay community at large, which certainly promotes an image of what the standard bear should look like in the community.
In this ever-evolving world, I think its important to continue to promote diversity and visibility among minority groups. We're all beautiful, we all have value, and we all deserve to feel welcome, whether it be in the Bear community or the gay community at large.
That's why my focus is going to be: to ensure that Rockbar and the Bear community remain safe places where people from all walks of like feel welcome, represented, and celebrated.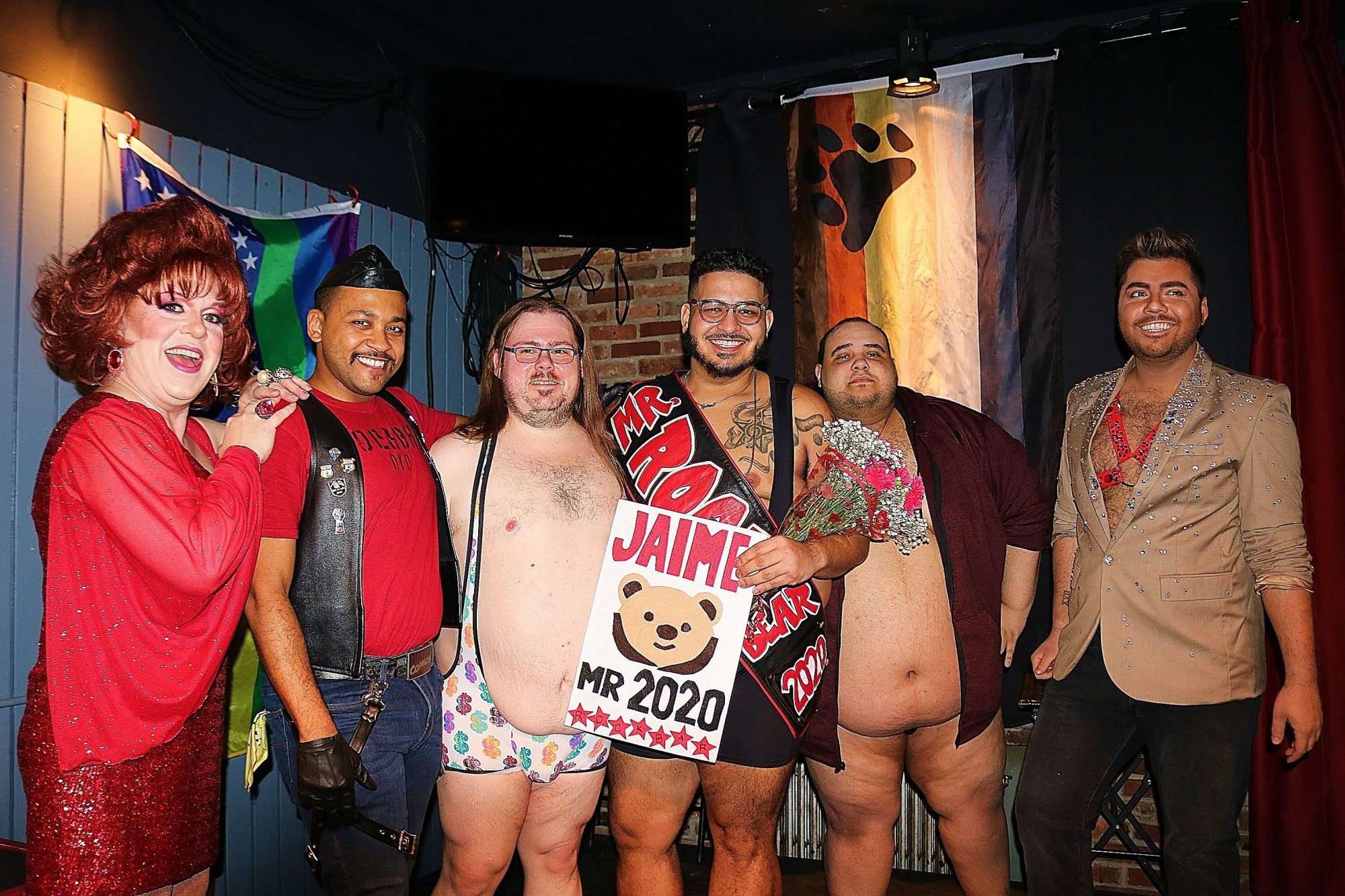 KJ: In what ways do you think you can help to promote growth or change in the leather and/or bear/cub communities?
JS: Similarly, to my previous answer, I think I will be able to help further representation of minorities within the Bear community.
More specifically, I think its important to actually engage with those in the community to figure out ways in which the Bear community can continue to serve them. The people in the community are all experts. We all know different ways the community can improve to make things better, and its important to ask those questions and address the answers.
I've started thinking about ideas as a representative for the community, and one of the things I would like is to start meeting with different groups in the community to identify the types of parties, music, and promotions that would continue to attract them and others that look like them.
KJ: What is the most important thing about the bear/cub communities?
JS: I think the most important thing about the bear/cub community to be embrace yourself and live your truth in the happiest and healthiest way possible. We are full figured men, we are sexy, and we're not going anywhere.
KJ: What are your plans for your title year?
JS: As a representative for the community, I would love to start serving the community in a way that's more than just going to the bar on the weekends for drinks. I would love to start serving local community based LGTBQ+ organizations via volunteering, fundraising, and helping raise awareness of the issues the gay community continue to face. The gay community, while multifaceted, is ultimately one community and we need to make sure we stand for one another.
KJ: Will you go on to enter other competitions once your title year is done?
JS: Honestly, the Mr. RockBear competition was truly an amazing experience. I had far more fun than I thought I would've had, and the support from the community has been overwhelming. Within minutes I received Facebook requests from people near and far.
It has me thinking that I could potentially compete in future competitions, but that's a decision I'll have to make down the road. Right now, I want to focus on my current title and being the best Mr. RockBear I can be.
KJ: Finally, what's your advice for anyone entering the competition next year?
Honestly, if you've ever thought competing, do it! Not just for Mr. RockBear, but for any title. There are many titles out there for the taking. We all have something to contribute to this community, and it's a very liberating and exciting experience. I should also note that it's a real responsibility.
Have fun, embrace yourself, show off your fetishes, but also be prepared to leave your mark on the community for the future!
Follow Jaime on Instagram and Facebook.