Kilted Bros., makers of quality kilts & sponsors of Bears, Bikers & Mayhem
Founded in 2014, Kilted Bros. has been providing quality and affordable men's and women's kilts to kilt lovers all over the globe. 

Nick and Jefferson – the owners of Kilted Bros.- have been wearing kilts around Cleveland for the past 15 years. After being stopped and asked about their kilts by numerous people around town, the bros decided to start their own kilt company. They "preach the gospel of living without pants", and they are here to spread the good news to anyone who wants a kilt to become their "go-to" garment of choice every day.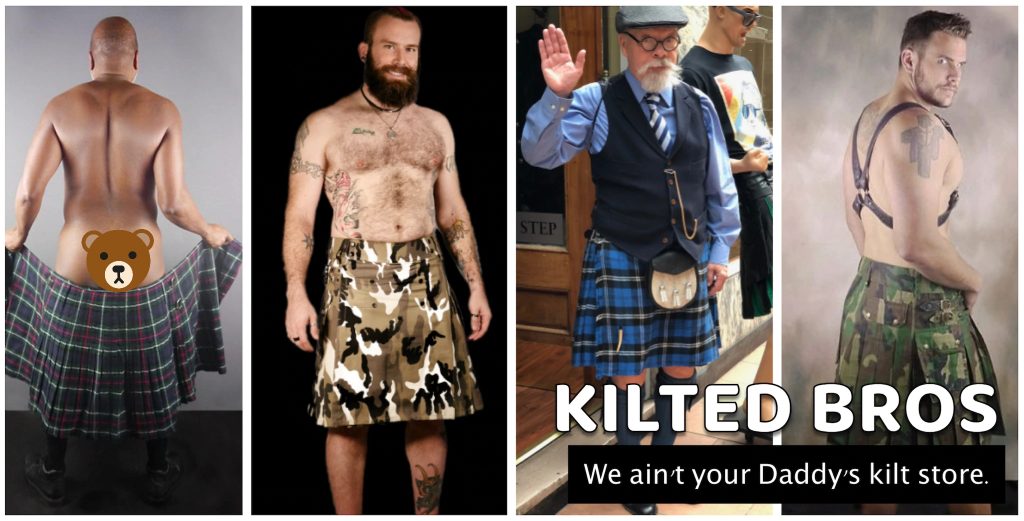 Kilted Bros. pride themselves on their extremely comfortable, 100% cotton drill traditional-style pleated kilts. Each kilt style offers a slightly different feature – snaps and Double D Ring closures, side pockets, back pockets – each kilt has their own specific features. The fabric is durable enough to stand up to everyday wear, yet soft enough to not bother your tender parts.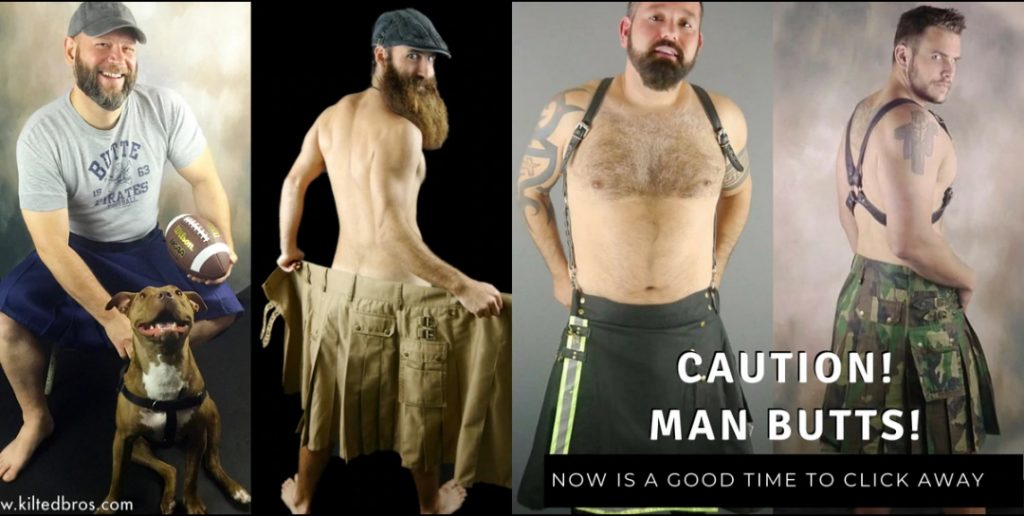 Getting married? Need a sharp look for your LARP or Hash Harrier Run group? KIlted Bros. are your guys. Their online shop is always open, while the retail shop – located at 530 Euclid Avenue in Cleveland, Ohio – has varying hours. Call ahead to book an appointment at (209) 800-5458.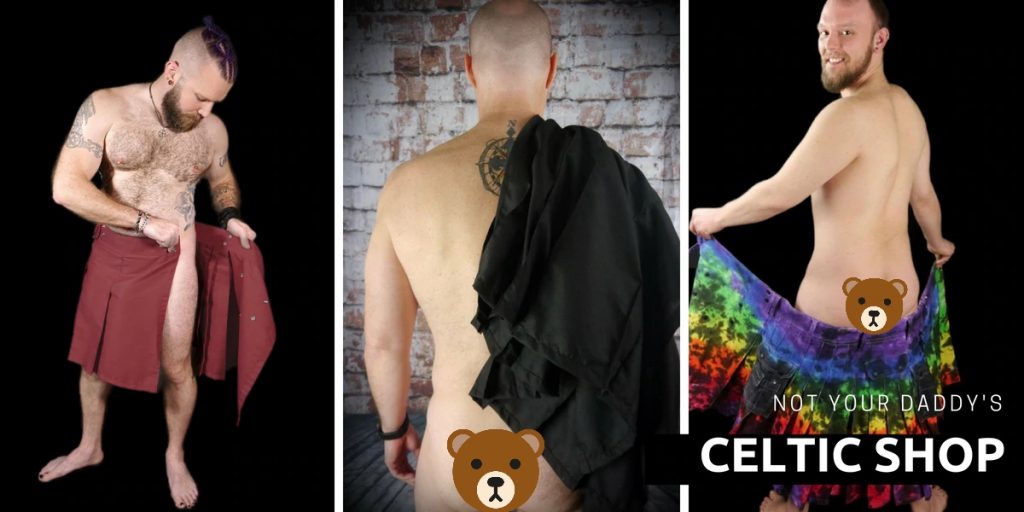 In addition to providing people from all over with quality kilts, Kilted Bros. are also sponsors of the 10th annual Bears, Bikers & Mayhem – the first and largest event in the U.S. to combine the Bear, Leather, Fetish, Motorcycle and Puppy communities. Bears, Bikers & Mayhem will happen in Gettysburg, PA from April 23 -27.

For more information about Kilted Bros, please visit their website, and follow them on Facebook and Instagram. 

Tickets for Bears, Bikers & Mayhem are on sale now! To purchase tickets and run passes please visit www.bearsbikersandmayhem.com/event/run-passes-tickets.