Jon Fischer discusses body positive wellness retreat in Portugal, Camp Bear Hug
How do you say "Bear" in Portuguese? Bear wellness group Pawed NYC has recently announced a new retreat called Camp Bear Hug!

Based on the philosophies and sense of community that has emerged from the Pawed NYC group and from the Bear wellness coaching of founder Coach Cub, aka Jon Fischer, this retreat will definitely be one for the Bear books!
The first retreat is going to be held just south of Lisbon, Portugal in September.
Camp Bear Hug is definitely a place where you will be able to:
Experience Portugal with a fun, supportive group of bears.
Feel free in your beautiful bear body.
Let your belly out at the pool and at the beach!
Have deep, intimate, and meaningful experiences.
In addition to connection and body positivity, here are a a few other things you might be able to expect from Camp Bear Hug:
Meaningful connections and new experiences with a supportive, like-minded, body-positive group.
A variety of activities (beach trips, pool time, movement classes, cuddle piles) and workshops that you can opt in or out of.
All meals included, prepared by our in-house bear chef.
A gorgeous house with semi-private and shared rooms – and a pool.
Lots of time to unplug, relax, and enjoy nature.
And much, much more.
We recently grabbed a chat with Jon Fischer to discuss how he came up with the idea, why it's important, his love for Portugal, and what else we can expect from the body positive, inclusive Bear retreat.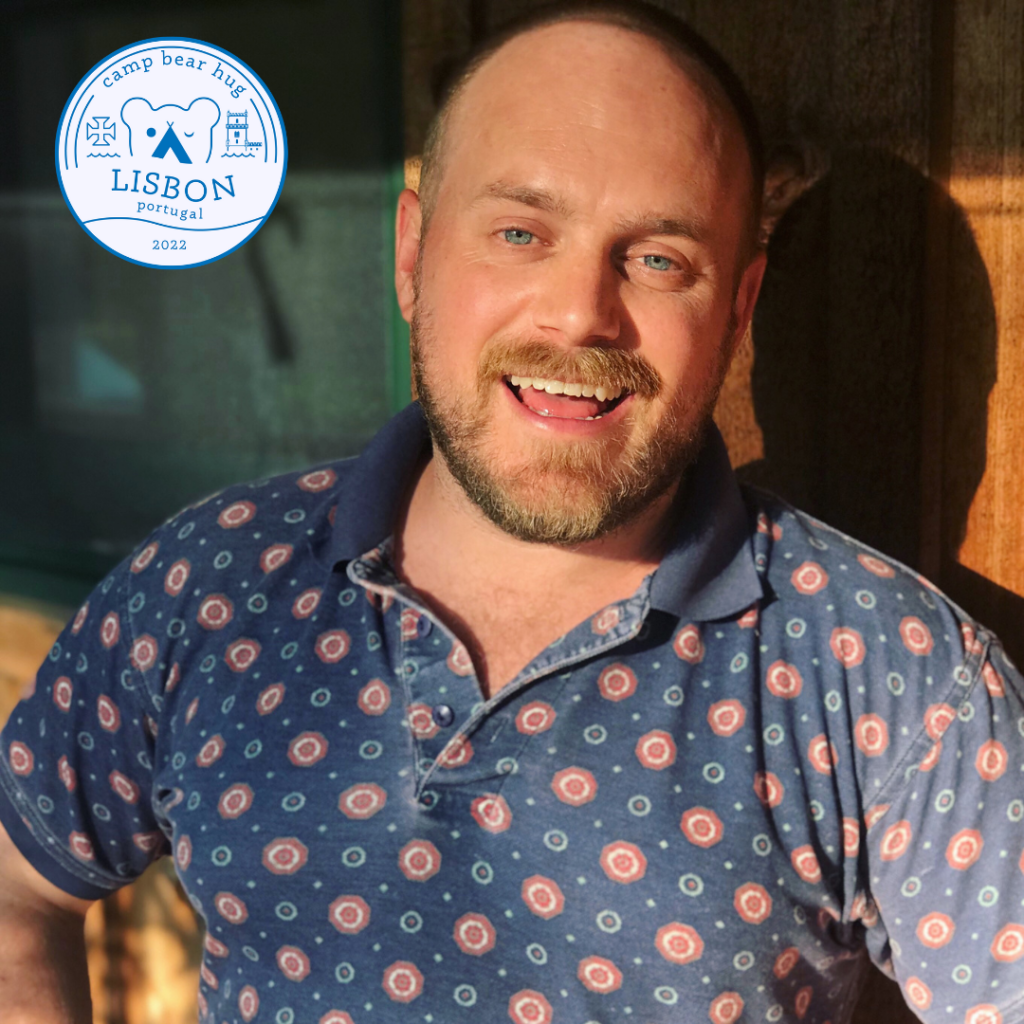 ---
Kyle Jackson: How did you come up with the idea for Camp Bear Hug?
Jon Fischer: Really, between the work I've been doing as a bear wellness coach for the last 10 years and with my in-person and online classes with my group Pawed, this was the natural next step. I've also had some transformational and fun experiences at Bear Your Soul at Easton Mountain, so I've seen first-hand how beneficial retreats can be.
I want to create a space where you feel comfortable being yourself and not having the added pressure or frenetic energy I often feel during normal bear parties and weeks that makes it difficult to truly relax.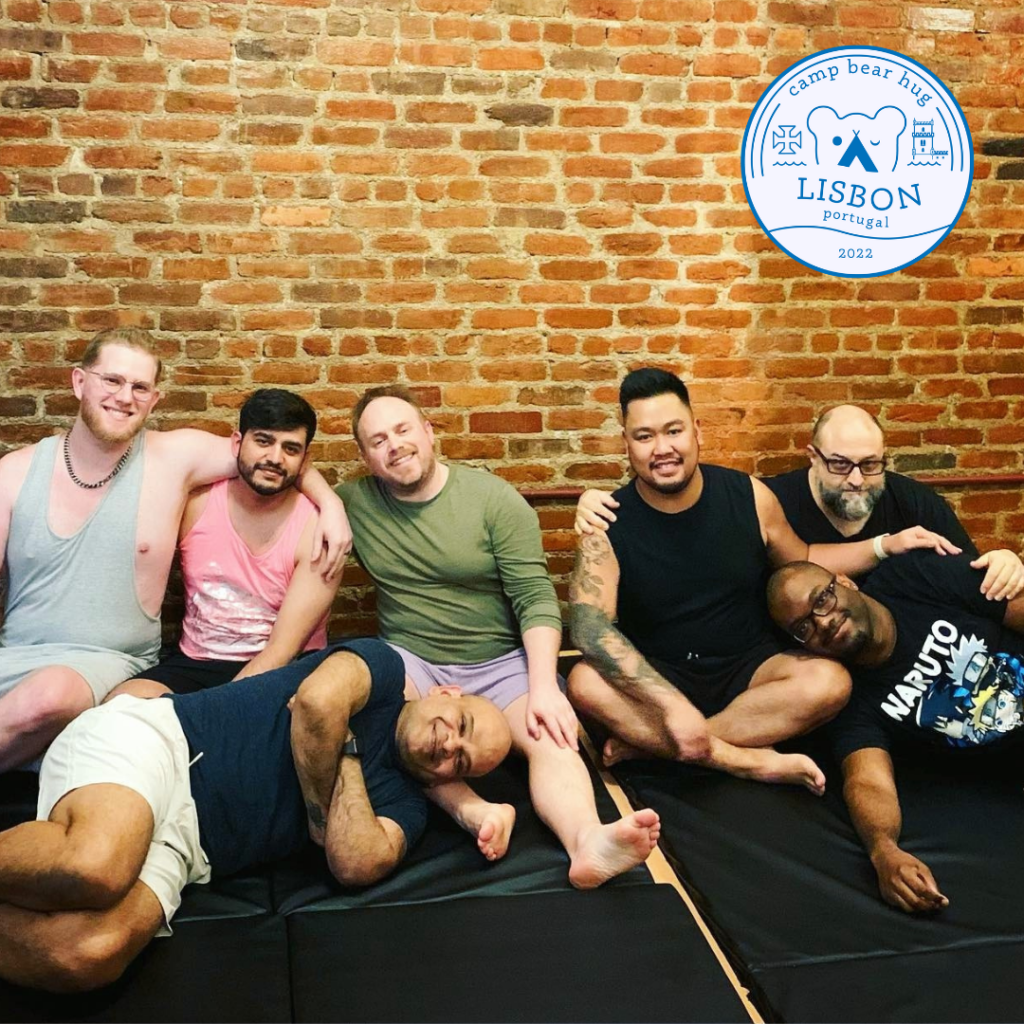 KJ: You're a huge mental health and wellness advocate, of course. What is the goal of Camp Bear Hug?
JF: The goal is to make wellness fun and authentic for people in the bear community, especially those who may want another option of connection outside of events that are centered around alcohol and sex.
If you come to the retreat have a fun time, feel like you can let your bellies out and your guards down, and you leave feeling more self-love and confidence, then it's a success for me.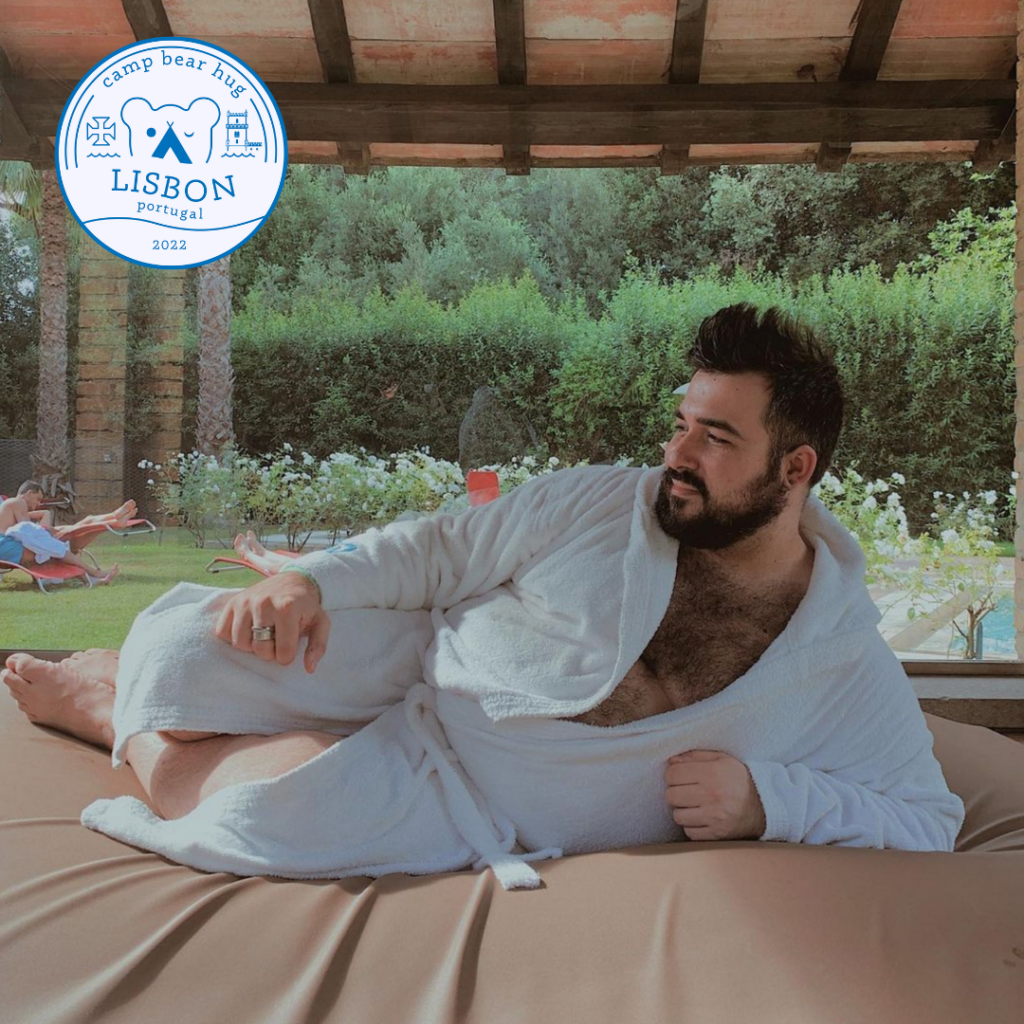 KJ: What made you pick Portugal as the destination?
JF: I have an affinity to Portugal and have been there many, many times. I love the culture, the people, the weather and the food. I've also always wanted to run a retreat. So when o connected with my co-host, Marcelo who lives in Lisbon it was the perfect opportunity.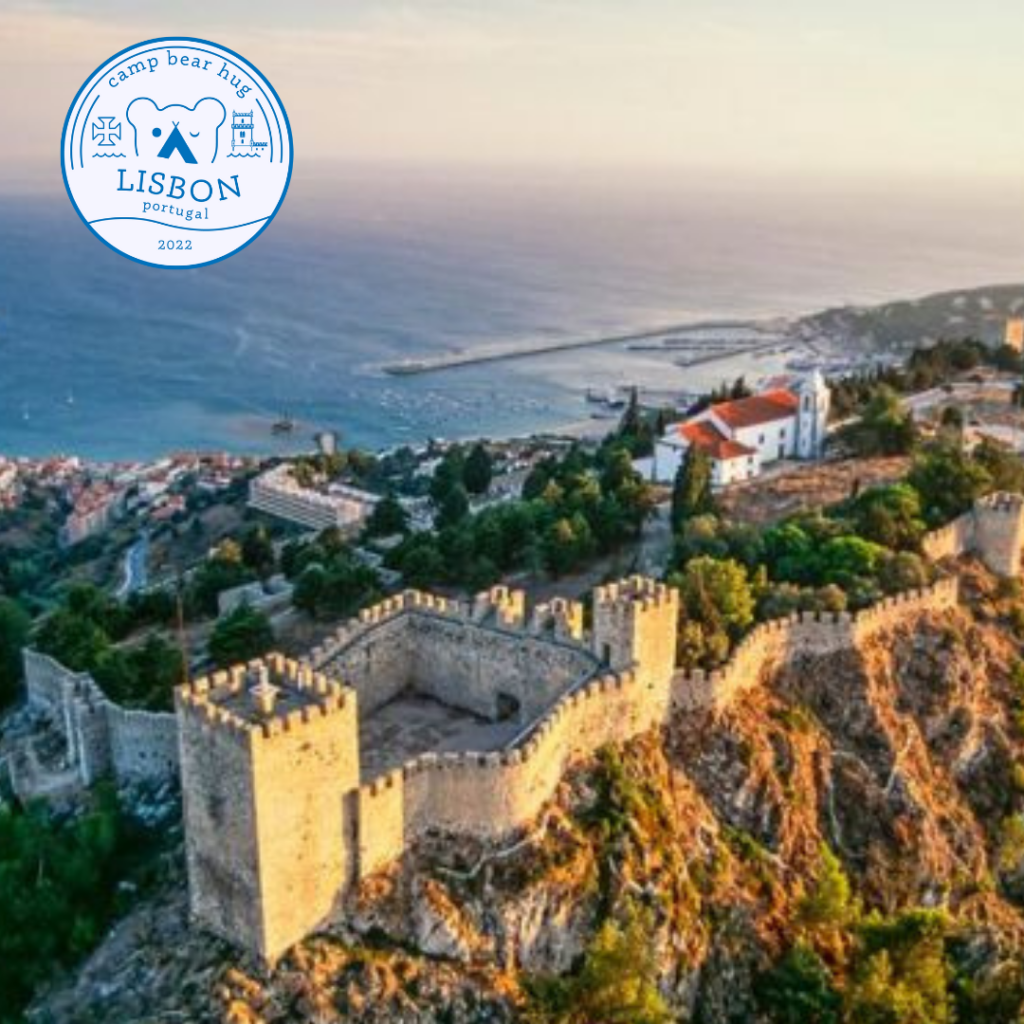 KJ: What are the dates of the retreat?
JF: The official retreat is from Friday, September 9th, 2022 through Monday, September 12th. But we're also offering optional additional nights in Lisbon from September 12th to September 14th for anyone who wants to stay together with the group and explore the city – as a way to keep the fun going after the retreat ends.
KJ: What are some of the programs and events you have planned for Camp Bear Hug?
JF: We want to make sure there's lots of down time at the pool and for general relaxation and connection — but there will be plenty of planned activities: group outings to nearby beaches and seaside towns along with a few workshops centered around health, wellness, and body imagine. There will also be cuddle piles, bear yoga, and more. All activities will be optional so you can choose how to spend your time depending on how you feel throughout the day.
We'll also have all meals together, prepared by our in-house chef.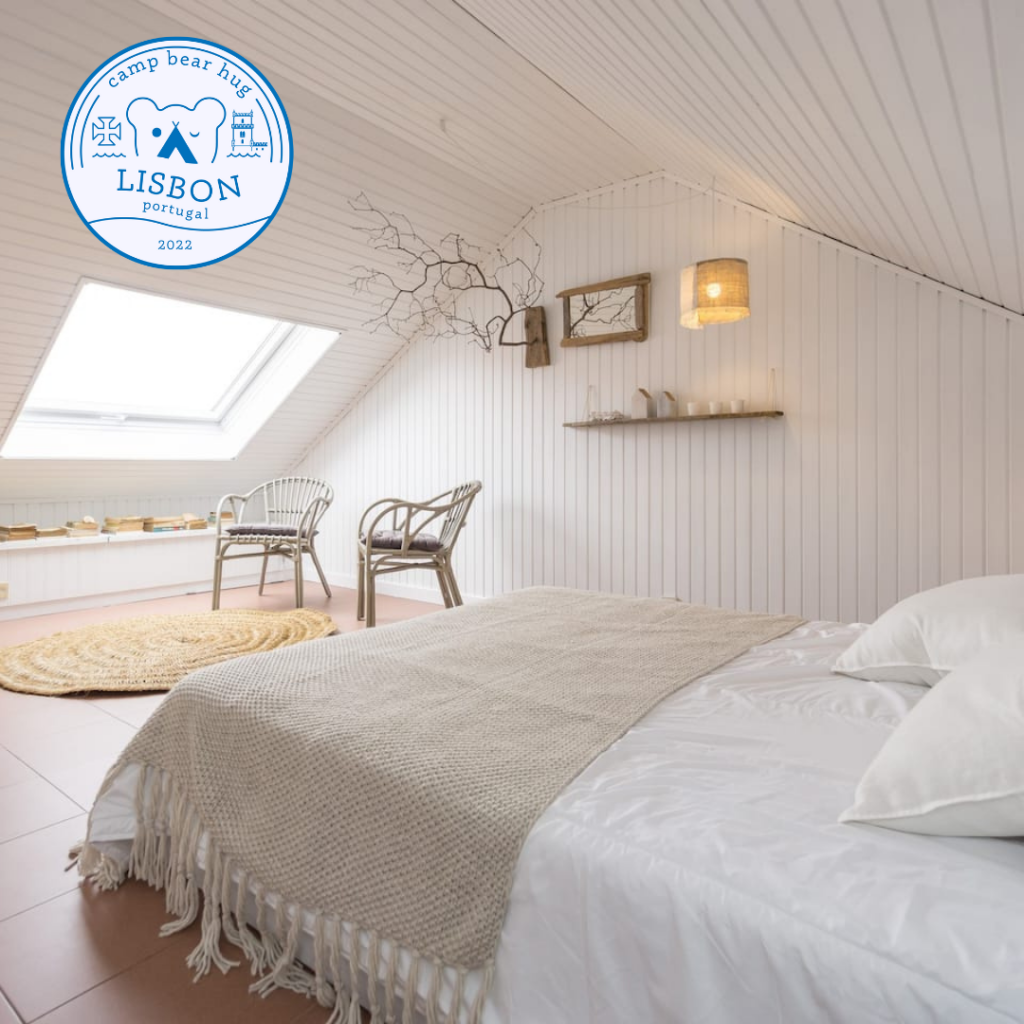 KJ: I love the name "Camp Bear Hug"! What inspired it?
JF: It came to me in the place that all good ideas come to people… in the shower. It's based off the name of the cuddle pile I run (Bear Hug Cuddle Pile) in NYC. I wanted the name to covey the warmth and support of a big bear hug — and a sense of childlike fun, like summer camp.
KJ: How close is the camp site to the airport?
JF: The retreat is just a short 30 minute drive from Lisbon airport.
KJ: Is there a bus or shuttle to the site?
JF: We'll pick everyone up from the Lisbon Airport or city center on Friday, Sept 9th, and then drop you back off in Lisbon City on the 12th. Unless that is, you'd like to stay with the group in Lisbon from September 12th-14th.
KJ: Are there any vaccine requirements?
JF: Yes, proof of COVID 19 vaccine is required.
KJ: How does someone learn more about the retreat?
JF: Visit campbearhug.com to learn more and to schedule a quick 15 minute call with me to explore if the retreat is right for you!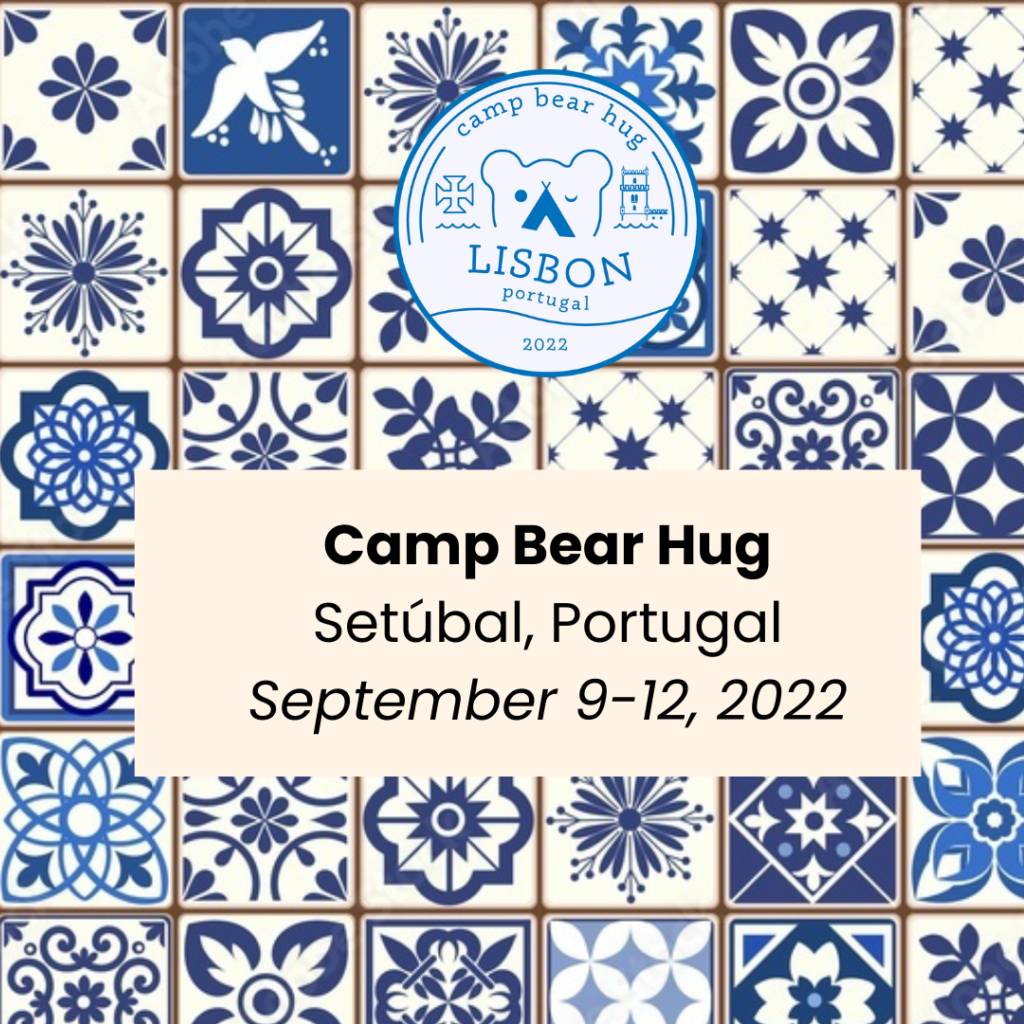 ---