Join the Ottawa Bears for Bear Frolic Weekend!
Join the Ottawa Bears for a wild and fun-filled weekend of dancing and camaraderie at Bear Frolic from November 10th-12th!
Hosted by the Courtyard Marriott Downtown, the key event of the weekend is the Bear Frolic Dance Party. Featuring the legendary DJ Dis Moi Oui spinning the hottest tracks from the 70s through today, attendees will be grooving to a mix of musical genres that is guaranteed to keep them on the dance floor all night long!
Of course, the Ottawa Bears also planned a full weekend of fun and sexy events for all the Canadian Bears and their admirers. Check out the full schedule of events below: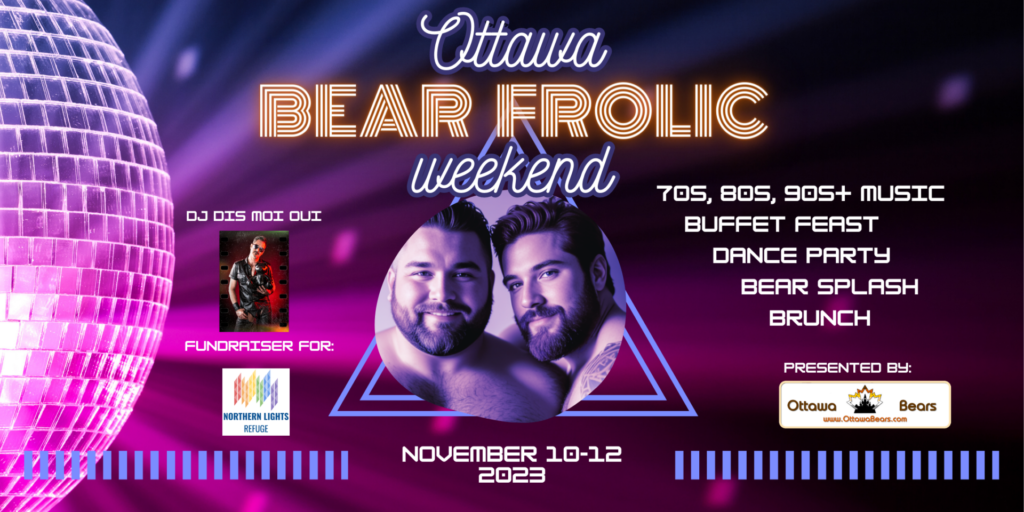 Friday, November 10
5-7pm: Cocktail Reception – Courtyard Marriott
Start your weekend off right by enjoying some cool drinks and hot conversation with fellow bears at the Courtyard Marriott Downtown's main lounge.
7-9pm: Buffet Supper – Tucker's Marketplace
Meet up at Tucker's Marketplace (61 York St) for a feast fit for a king!
Featuring an extensive selection of delicious entrées, made-to-order pizza, a carving station and an assortment of tasty desserts, you'll come away satisfied and ready to party.
The cost will be $29.97 +tax+tip and includes soft drink, coffee or tea.
9-11pm: Bear Social – T's Pub
The party doesn't end here… Make your way over to T's Pub (323 Somerset West) for a party atmosphere with cocktails and conversation.
11-???: Frisky Bears – Club Ottawa Baths
Still wanting to party? Head over to Club Ottawa Baths (1069 Wellington St. West) for some late-night frisky fun.
Saturday, November 11
10:30am-noon: Remembrance Day Ceremony – National War Memorial
2-4pm: Bear Splash – Courtyard Marriott Pool
Did someone say wet fur??
The Ottawa Bears reserved the hotel pool just for attendees! Join them for an invigorating swim with your fellow bears, cubs and pups.
9pm-2am: Bear Frolic Dance Party – Courtyard Marriott Ballroom
This is it! The party you've been waiting for!
Spinning dance tunes to span the decades, DJ Dis Moi Oui will have you shakin' your money maker until the cows come home!
9pm: Great dance songs from the 70s
10pm: Remember the 80s
11pm: Dance tracks from the 90s through today
There will be a cash bar for all your beverage needs and comfortable seating for all your intimate conversations.
Click HERE for tickets!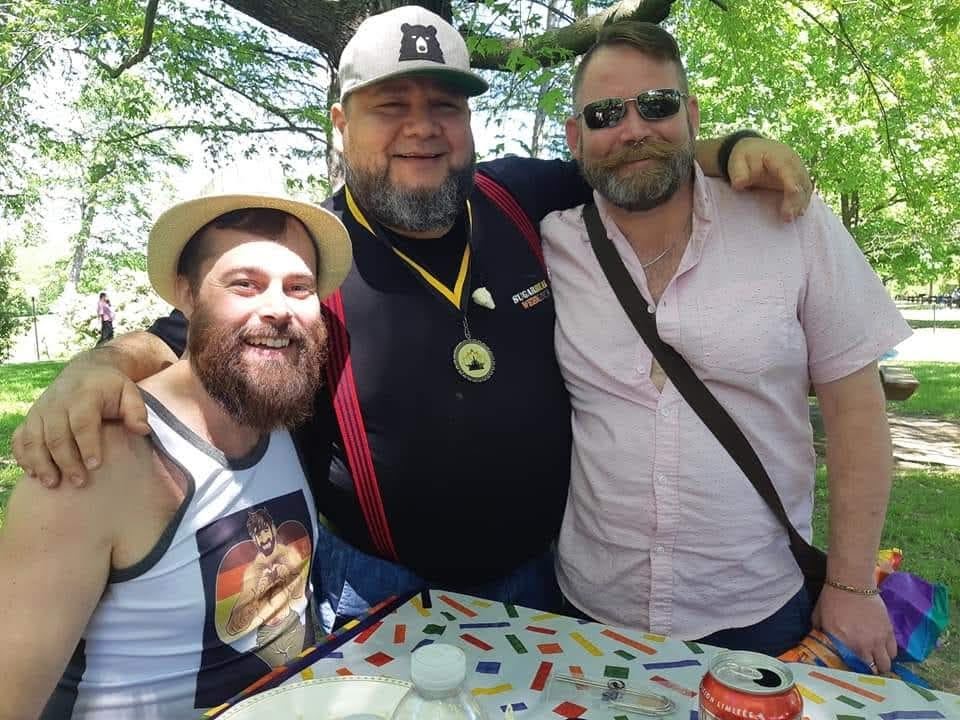 Sunday, November 12
10:30am-noon: Bear Brunch – Spin Kitchen
Join in for a survivor's brunch at Spin Kitchen & Bar (100 Kent Street).
Featuring an extensive array of mouthwatering breakfast dishes and made-to-order omelets, it's guaranteed to fill you up and revive your spirits.
The cost will be $28 + tax and tip and includes coffee, tea or juice.
---
The Ottawa Bears have negotiated an excellent rate with the host hotel, the Courtyard Marriott Downtown, which will allow you to be right in the middle of everything. The hotel is situated in the heart of the ByWard Market and is only steps away from Parliament Hill.
Use this link to book a room now and be part of this amazing weekend of fun and dance! Alternately, you can contact the hotel directly at (613) 241-1000 and specify the group code "Bear Event".
So, boys, get to it! Canada is indeed cold come November but think of all the beautiful bears that will be on hand to warm you up!
---
To get your tickets/ register for Ottawa Bear Frolic Weekend click HERE. Registration will gain you access to the Bear Splash Pool Party and Bear Frolic Dance Party on November 11th. All other events have separate charges as indicated above.