Icons & Idols by Justin T Russo to run through P-Town Bear Week
Justin T Russo of Check Your Luggage and Fire Island has a new art exhibition entitled "Icons & Idols: Women who Define and Defy Gay Pop Culture", which will be on display at The Gallery at Crown & Anchor in Provincetown until July 17th.
Icons & Idols: Women who Define and Defy Gay Pop Culture, featuring a selection of drawings by New York-based illustrator Justin T. Russo, is a celebration of the female celebrities who have shaped queer identity throughout the 20th and 21st centuries. Whether worshipped for their influence on contemporary culture by virtue of their talents, their individual tenacity, or their alliance with the LGBTQ+ community, these women have each left their impactful mark on history. This exhibition acts as an homage to the enduring legacies of these groundbreaking icons.
The show encompasses 56 drawings by Russo, whose work explores queer identity and history by reexamining the past and present through a queer lens. Icons & Idols stems from the artist's passion and admiration for those who have helped shape both his own and the LGBTQ+ population's identity, for gay men in particular. The women included in the show were selected due to their personal influence on the artist, as well as on society at large. As stated above, each star has played a pivotal role in the evolution of gay culture due to their fight for equal rights (such as Elizabeth Taylor, Mae West, and Dolly Parton), their own strengths or experiences being mirrored or commemorated by the community (including Tina Turner and Judy Garland), or simply due to their identification with queer people (Madonna and Cher).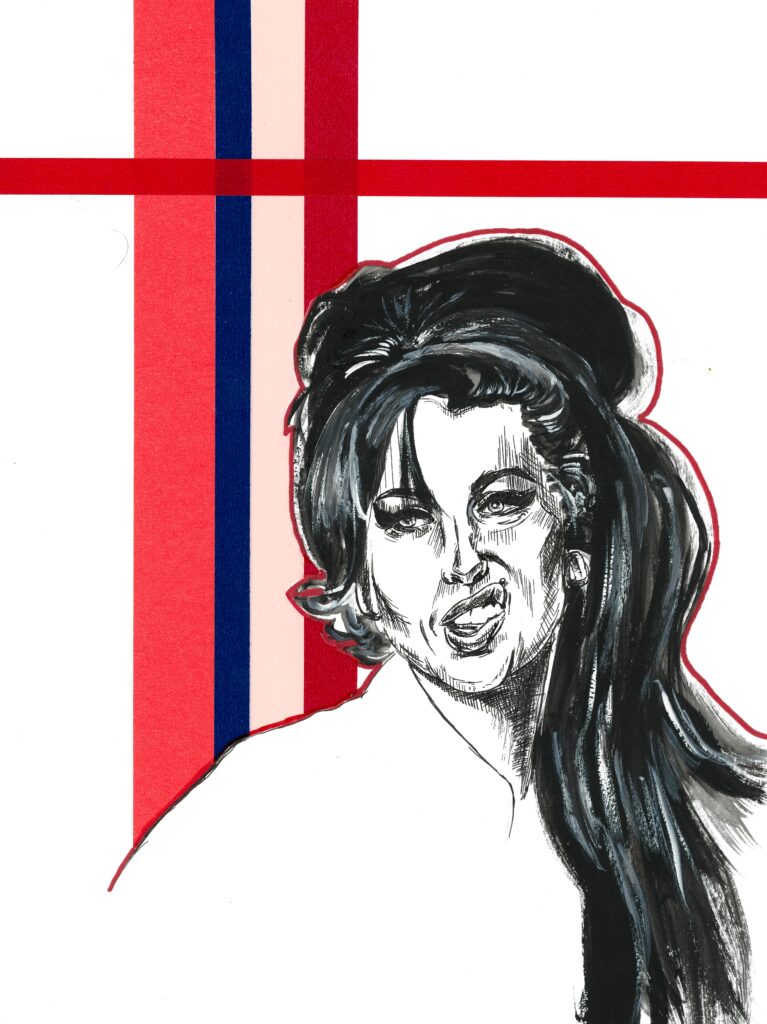 Each drawing was created using ink, gouache, and tape. The figures are drawn in black and white, with the washi tape utilized to add color and dimension as a way of delineating and enhancing the intrinsic power of each woman. The body of work was created over the course of one month in 2023 as Russo sought to capture the authenticity of his subjects through physical likeness and emotional connection.
Bear World readers will remember Justin as the host of the travel series Check Your Luggage where he traveled to different parts of his native New York City during the pandemic to help inspire wanderlust in viewers to go explore the world after COVID restrictions were lifted. Prior to that he appeared on the Logo TV reality series Fire Island serving as the resident bear in the cast. Since then, he has cultivated a career in the arts which has led to this most recent exhibition.
Icons & Idols will run throughout P-Town Bear Week at the Crown & Anchor, until July 17th. Each original work is priced at $400 but will be reduced to $350 if you buy two or more. The pieces will be shipped to you at the conclusion of the exhibition.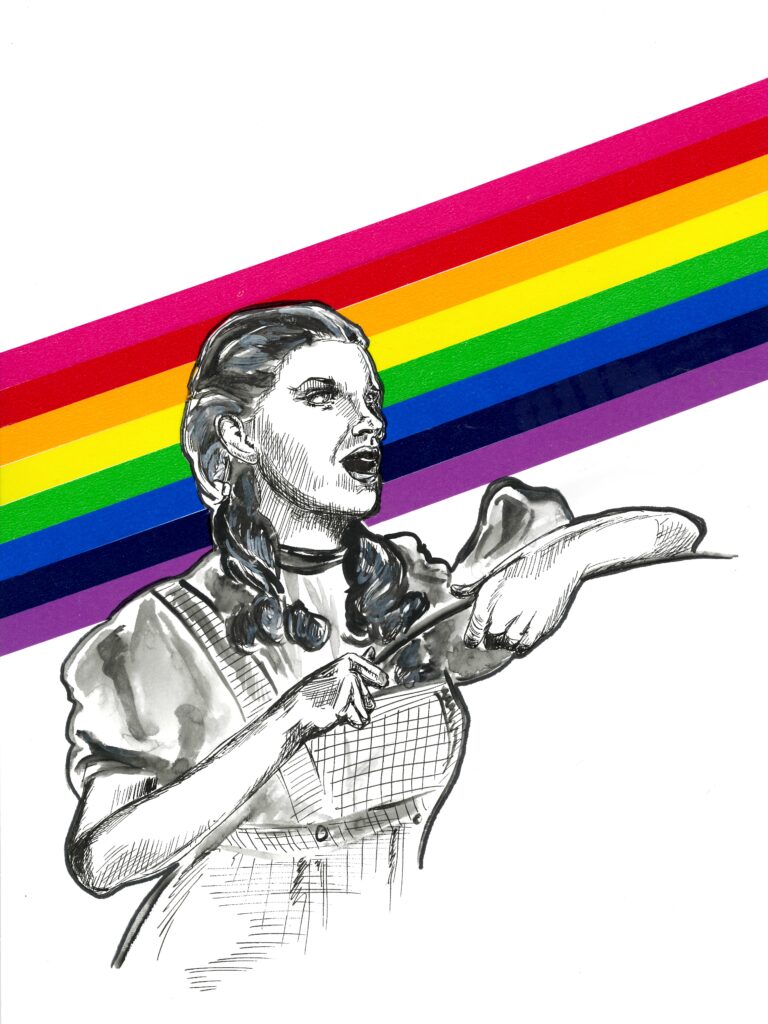 To purchase any of the artwork on display in this article or to request a commission, email Justin directly at: Justin@justintrusso.com