Hump Events Brings LA Two Monthly Must-Do's
When you live in Los Angeles, it's easy to think all the parties for the bear and leather crowds are in Silver Lake or Downtown. And while many great ones are, a new events company has been bringing one to notoriously un-bear-y WeHo for a year and is now branching out to the Valley. These are Hump Events' monthly HUMP night and BarBearians.
Celebrating Middle Eastern culture, queer and otherwise, HUMP night is a monthly event at Micky's WeHo. Run by Hump Events founder Mas Hijazi, its popularity has grown so much it now occupies both floors of the bar, with a whole floor now set aside for Armenian and Persian music. Sexy go-go's keep the dancefloor lively, and the anticipated Middle Eastern belly dance show is a crowd favorite. The next HUMP night is Wednesday, April 19th.
Newer to the scene is BarBearians, Hump Events' savage night of leather, fur and frolic. Now taking place in North Hollywood, it's a monthly party where gear and fetish fans can be themselves. Sponsored by the AIDS Health Foundation, the upcoming event is on Thursday, April 27th, and features a live sketch artist!
We recently spoke to Hump Events founder Mas Hijazi about these two monthly parties.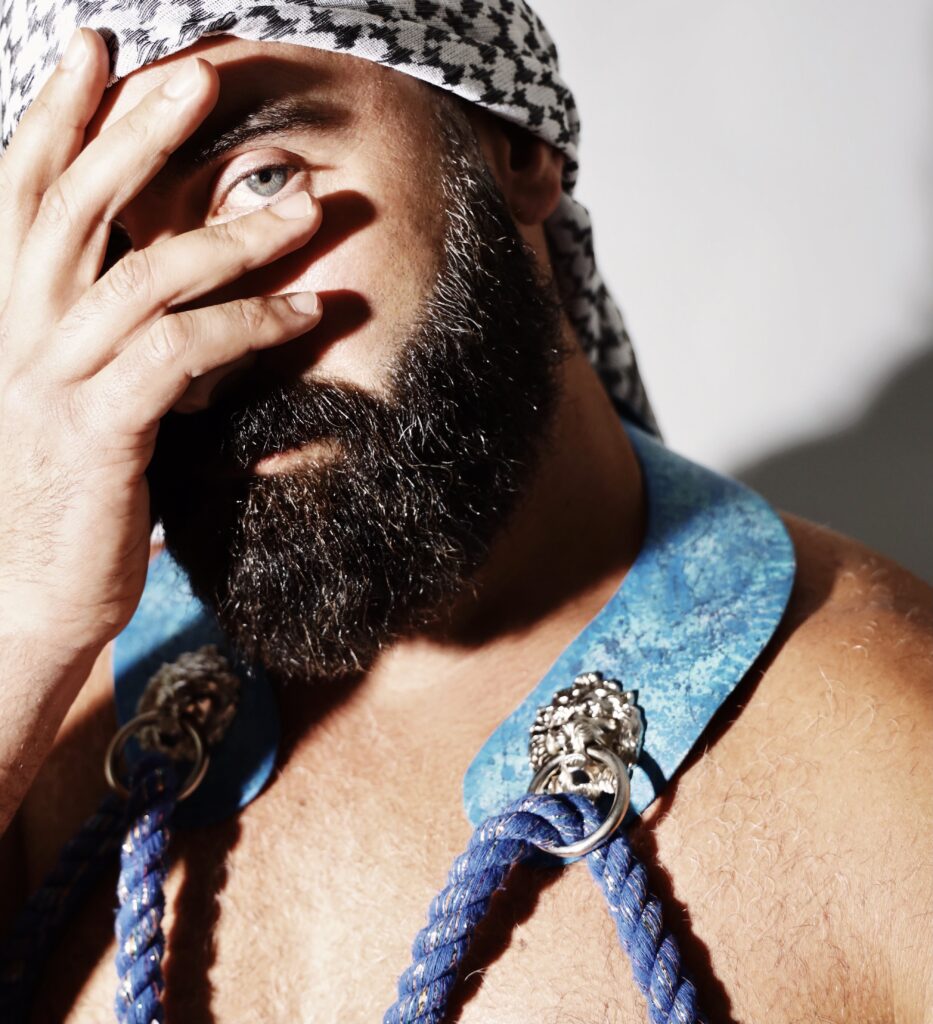 Bear World Magazine: What inspired you to create these events, HUMP and BarBearians?
Mas Hijazi: As the current marketing manager for Micky's night club, I wanted to bring diversity to West Hollywood, and as a Middle Eastern man myself it was natural to bring my culture and celebrate my queer community and create a safe space for the people who are interested in such events. Also, I wanted to create a bear leather event to welcome people with different body types and fetishes to WeHo, since most of these parties take place in Silver Lake and DTLA and had no representation whatsoever on the west side.
The new home for the BarBearians party is the Bullet Bar in North Hollywood.
BWM: Do you find there to be issues that you face as a Middle Eastern man within the LGBTQ community that others do not?
MH: One of the main issues we face as Middle Eastern people is the way we are portrayed in the media—we are always the bad guys in a Hollywood movie or on the news, and people who live in the Middle East know for a fact that it's not the case. I can't change the world, but I can showcase my culture in the most artistic and beautiful ways to help others see a different point of view.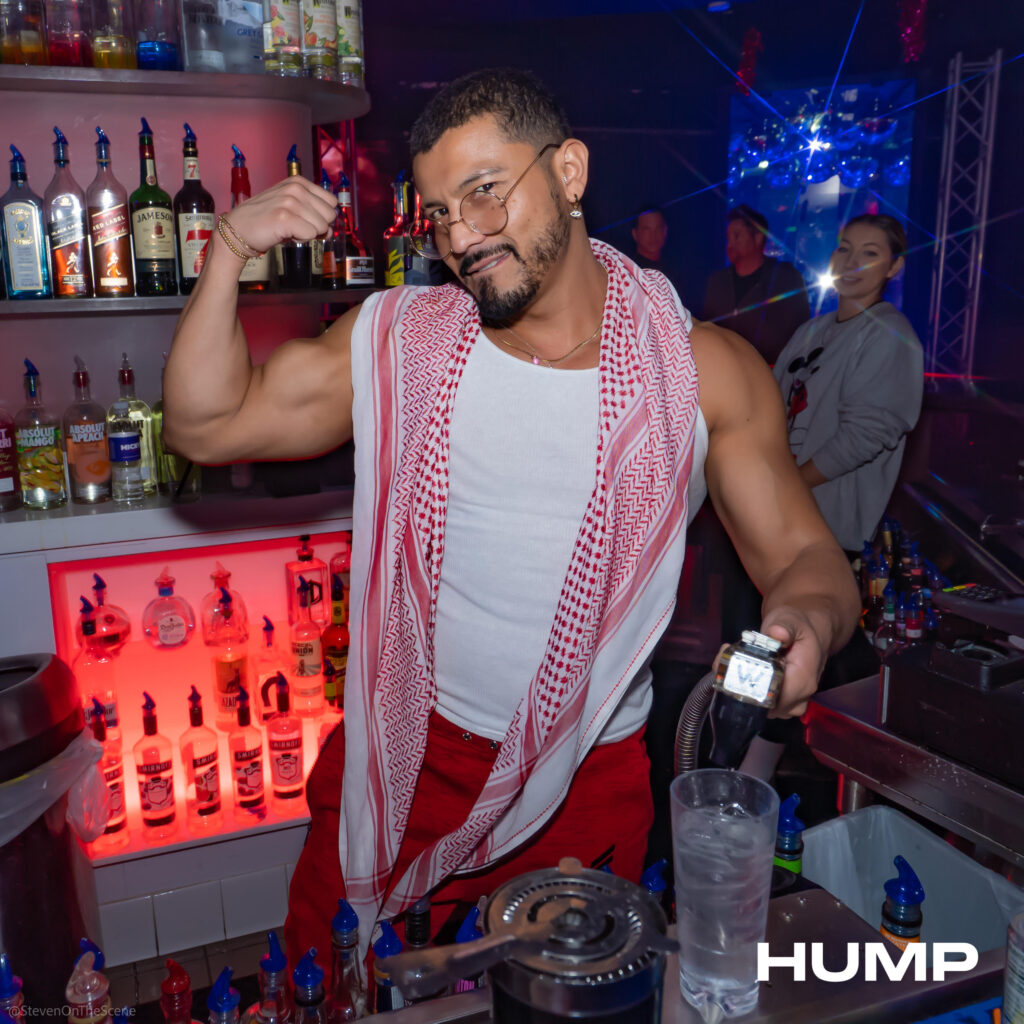 BWM: What aspect of Middle Eastern culture are you most excited to bring to HUMP? We hear you used to be a dancer yourself…
MH: The highlight of the HUMP event is our show that happens monthly on a Wednesday at 11:30 pm. We have male, female, and trans belly dancers; also, we have a live drummer, Middle Eastern drag queens, and surprise pop-up performances. I used to be a belly dancer myself, 12 years ago, and now I want to give the spotlight to my fellow dancers and focus on producing the show. But after a few drinks you might see me on that stage, LOL.
BWM: In your opinion, what makes a bear event something worth going back to each month?
MH: The event must feel inclusive to all body types and shapes, and everyone must feel welcomed and safe. The music choice, the vibe, the staff, the decorations, the visuals on screens—all these need to make sense to create a unique, memorable experience for the people so they can enjoy themselves and become loyal customers. Also, the fact that I do my events on a monthly basis gives people something to look forward to.
BWM: Who are the DJs for these events, and how did you go about selecting them?
MH: DJ C:3 is my HUMP DJ. I found him by accident. I reached out to him because he was a Lebanese dancer and I wanted to hire him to go-go dance, and he mentioned to me that he was a DJ and I took a chance on him and it paid off.
My BarBearians DJ is Ricky Najjar, who is part of the leather and puppy community, and he had the perfect vibe for my event.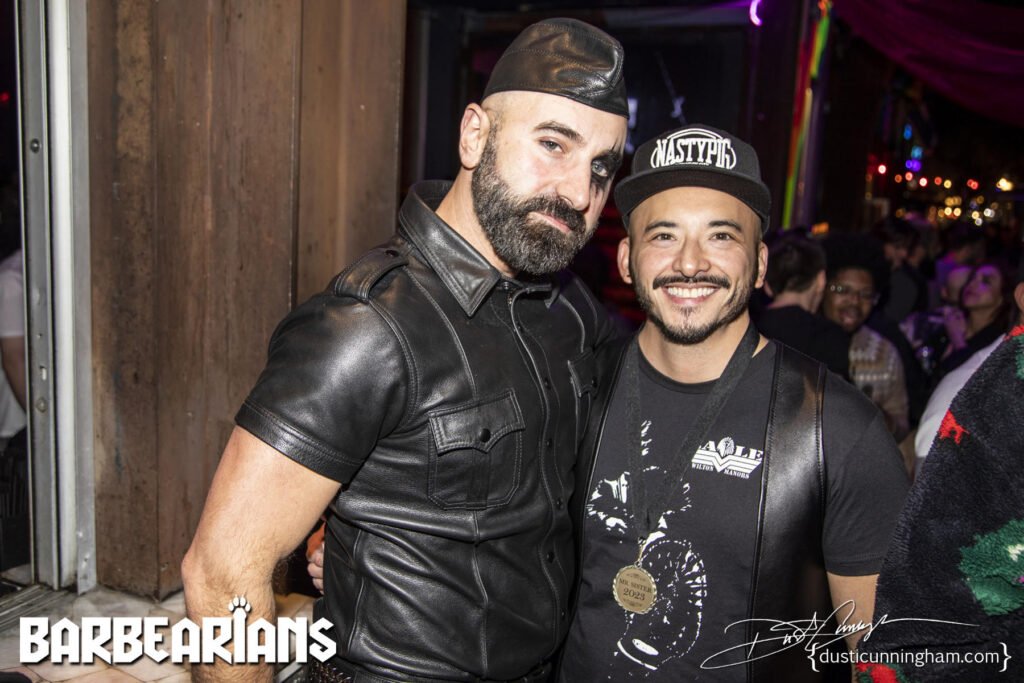 BWM: Do you have any treats in store for the April editions of these parties?
MH: Yes definitely, every HUMP event has a different theme—this April we are celebrating spring and we have a special show prepared.
At the BarBearians event I am having a live nude art sketching session happening the first couple hours of the evening to prepare everyone for the rest of the naughty evening.
BWM: What would you like people who come to Hump or Barbearians to walk away with?
MH: I want them to have a unique memorable experience that will keep them interested in coming back for more, and most importantly I want them to be able to express themselves and feel comfortable doing so without judgment or restrictions.