House passes Respect For Marriage Act to protect same-sex marriage
The House of Representatives has passed a bill that would recognize same-sex marriages at a federal level, with bipartisan support.
On Tuesday, the U.S. House of Representatives passed the Respect for Marriage Act (H.R. 8404) by a bipartisan vote of 267-157. The bill codifies additional federal legal protections for the marriages of same-sex couples, transgender people, and interracial couples. The bill also repeals the Defense of Marriage Act which defines marriage as between a man and a woman.
The Democrat-led House voted to pass the bill with strong support from President Biden and 47 GOP members voting in favor of the bill. It comes as Texas Senator Ted Cruz stated the passage of marriage equality was "clearly wrong."
Polling shows that 71% of Americans support the freedom to marry for same-sex couples. Support has steadily climbed every year since the 2015 Supreme Court ruling.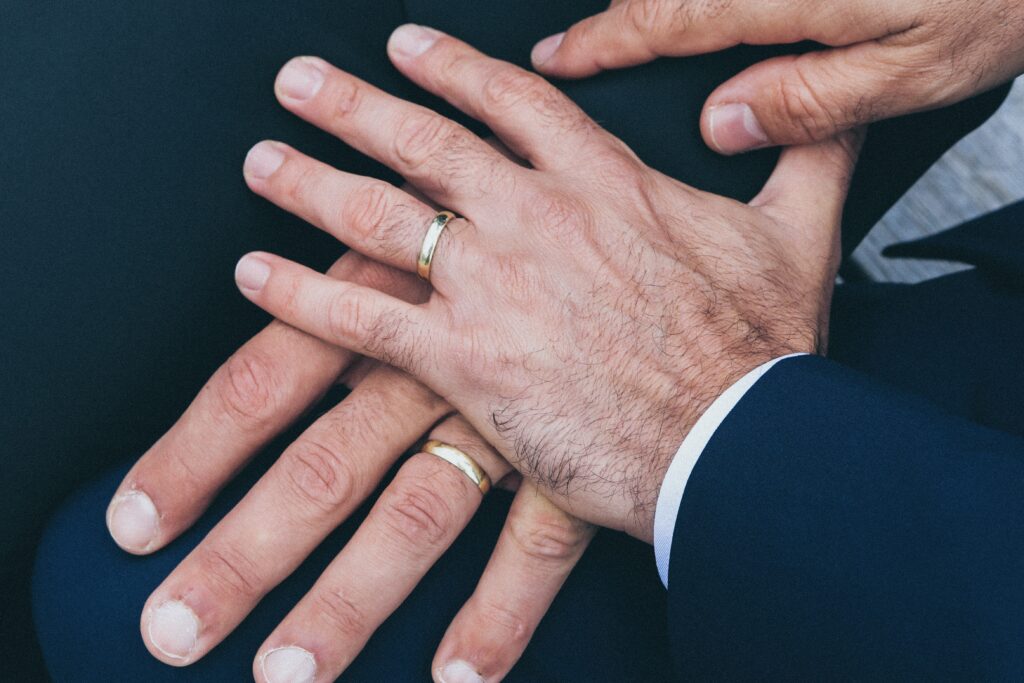 It's not yet clear whether the bill can pass the Senate. Leading LGBTQ organizations applauded the bill but urged further support.
"NCLR applauds the House of Representatives for removing the mean-spirited and unconstitutional Defense of Marriage Act from our nation's statutes," said Imani Rupert-Gordon, NCLR Executive Director. "While the U.S. Supreme Court struck down DOMA a decade ago, today's action by the House to repeal it sends a strong message that our nation must move beyond targeting LGBTQ people for political gain. In this moment of political polarization, it is heartening to see bipartisan support for the fundamental principles of equality and security for all families. We urge the Senate to follow suit and swiftly pass the bipartisan Respect for Marriage Act and send it to President Biden's desk for his signature."
Rev. Jasmine Beach-Ferrara, Executive Director of the Campaign for Southern Equality, said:
"There is a unique need for this federal law in the South. For the one-third of LGBTQ Americans who live in the South, the Respect for Marriage Act is vital legislation. All LGBTQ Southerners live in a state with laws prohibiting the freedom to marry – laws that are unenforceable because of the U.S. Supreme Court's Obergefell ruling. Extreme anti-LGBTQ forces are working at every level to erode LGBTQ equality, and if they prevail in having Obergefell revisited or overturned, these families and marriages would be at risk. We need to be doing everything we can to protect LGBTQ equality in this unprecedented era of attack – and now, the Senate should follow the lead of the House by passing the Respect for Marriage Act."
This article was originally published on our sister site. Queer Forty.