Hispanic Heritage Month: Four Queer Hispanic/Latinx/Afro-Latinx Americans share their experiences
National Hispanic Heritage Month traditionally honors the cultures and contributions of both Hispanic and Latinx Americans by celebrating the heritage rooted in all Latin American countries. It's a time to recognize people of Hispanic and Latinx heritage by lifting them up in a time when the American government has seemed to do its best to disrespect and diminish the lives and legacies of People of Color.
Here at Bear World Magazine, we have decided to speak with Bears and members of the LGBTQ community to share their experiences with being a person of Hispanic/Latinx/Afro-Latinx heritage, while also being a member of the LGBTQ community, and how they navigate it during this time.
Jesus Garcia, New York/New Jersey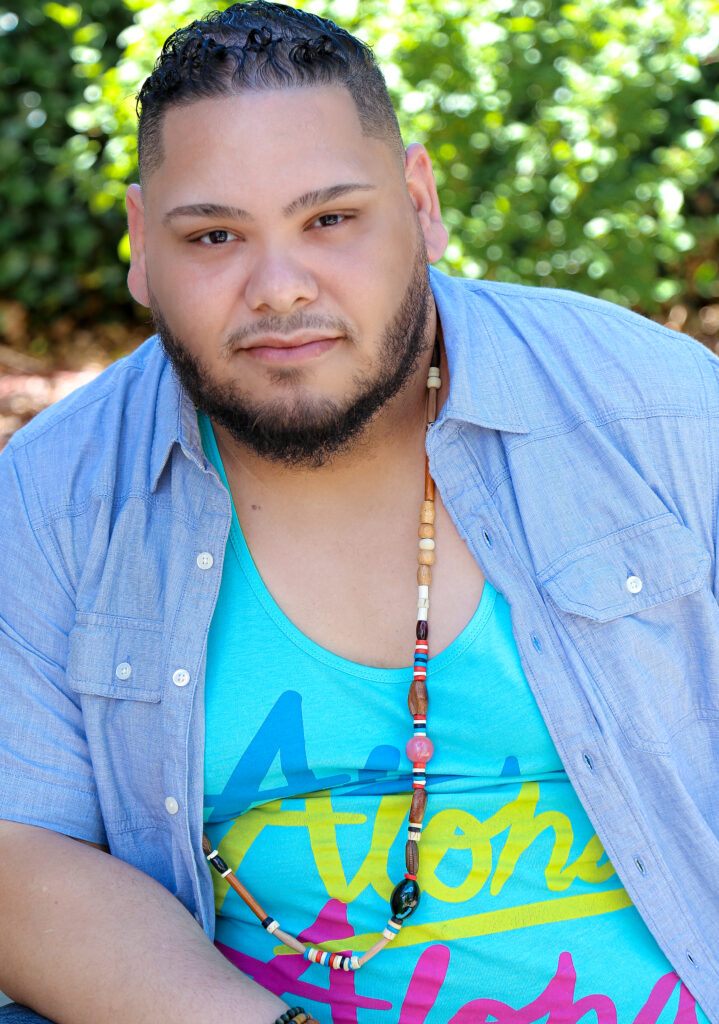 "Both spectrums are very much balanced, as I am Afro-Caribbean/Latino first and LGBTQ second. I grew up knowing my history and being proud of my Dominican heritage, something I fear is dwindling here in America. The Caribbean is really not touched on as much in the history books, or in conversations.
To this day, I remember my father playing the one hour-long national anthem on an LP to wake us up on a Sunday. Something I thank him for was that a connection to the motherland was instilled.
Being first Generation Dominican American there are certain expectations that your parents have for you; and I don't think me being Gay was part of their plan. I believe that, in this day and age, there is more understanding and acceptance within the Hispanic/Latino community.
In Latino culture, there is nothing more important than family, as we are very close, loving and willing to share all our passions. I was lucky enough to have very understanding/progressive parents that didn't see my sexual preference as a definition of me.
I remember being asked questions from a place of love, but one thing that sticks out the most from conversations with my dad was the day he finally accepted me and knew that I was still me. He said, 'This is a path I can't protect you from, as you will be teaching us. Be ready for the hard work, as you now have to be accepted three times by society.'
Another thing I carry with me is that I am Dominican, Gay and Latino, and have to share and educate the masses that not all of us are Puerto Rican or Mexican, like most other Americans think."
---
Danny J., New York, NY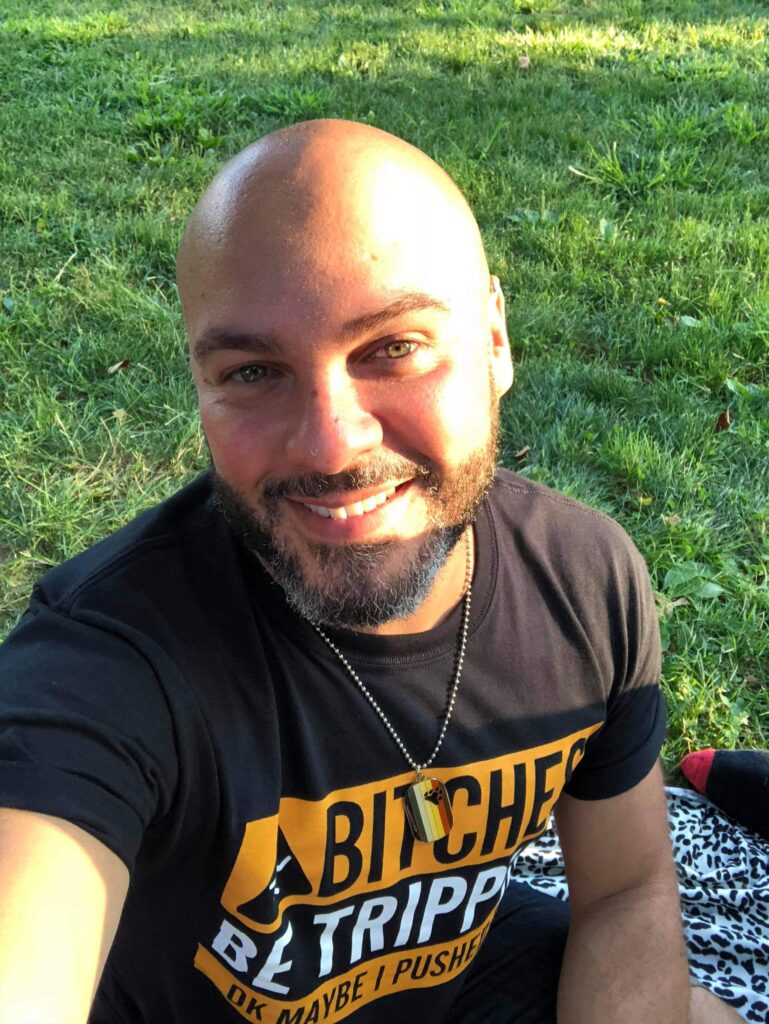 "Being a pageant queen, I have to say:
Being of Hispanic/Afro-Latino heritage to me means being multicultural, connected to my ancestry, staying cultured, and being able to make a slammin "Arroz con gandules". As a title holder in the LGBTQIA community, and being bilingual as well, it's helped me spread the word of inclusivity and love in both English and in Spanish."
---
Alex Rodriguez, Philadelphia, PA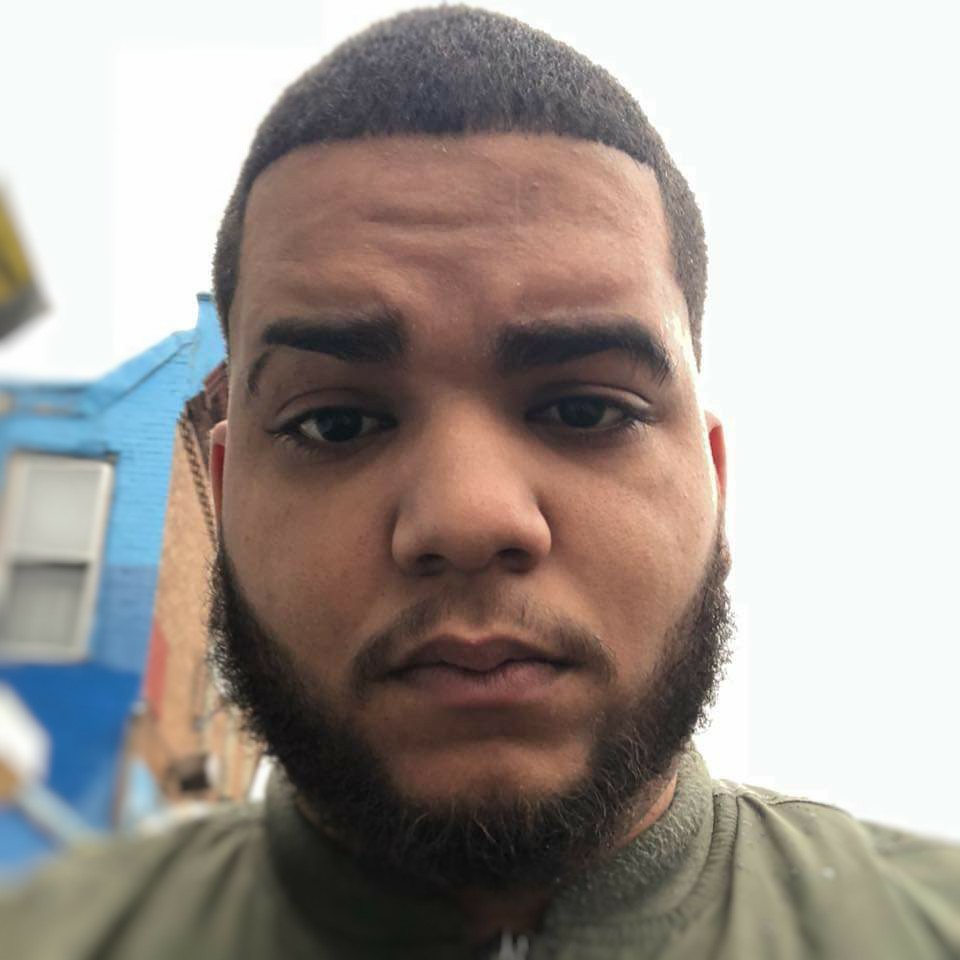 "Being gay and being Hispanic — or Afro-Latino, as I prefer to say — is very interesting, in the sense that people tend to see being Latin, or Afro-Latino, as exotic and almost as something they want to "try". And sometimes it does put pressure on someone like myself because they want you to look a certain way or act in a certain way that they think Hispanic or Latino people should act. Because of that, it can be really hard to be Hispanic/Latino and gay.
But the good thing about being Hispanic/Latino and gay is that you get to view and exist in the world a little differently. Because I'm billingual, because I get to speak with other amazing gay individuals in different languages. I'm able to get their point of view, but also grow a bit in my own heritage.
Being Puerto Rican and Dominican, and seeing how my two cultures have treated homosexuality differently, depending on parents and environment, ultimately I am starting to see how being gay is becoming more accepted in Hispanic households.
The way I try to navigate this is by staying true to who I am as an Afro-Latino gay male. I try to stay as close to my roots as I can, because I don't want to be, in a sense, whitewashed by the majority of these LGBTQ environments in Philadelphia. We need more places of color here in order to remain true to our heritage, but also to just be ourselves while also being a part of the larger LGBTQIA community.
But, to me, people of color in the LGBTQIA community are looked at as a fantasy, a goal or a fetish. Some may think that this is an advantage, because we are indeed attractive, but it also feels like it places too much of a power dynamic between races. I am not any more "exotic" than you are just because I'm Latino.
Another way I navigate is by making sure I'm as educated as possible about the LGBTQIA community, and by constantly reminding myself that I am many things: Hispanic/Latino, gay, male and the oldest of four. I am also navigating through a family that was raised on Christian beliefs, and I am breaking stereotypes and barriers within my family by showing my siblings and my parents that it is ok to be yourself and love yourself while being a part of various different groups at once. You are allowed to express your freedom in any way, shape or form."
---
Viva Vidalia, New York, NY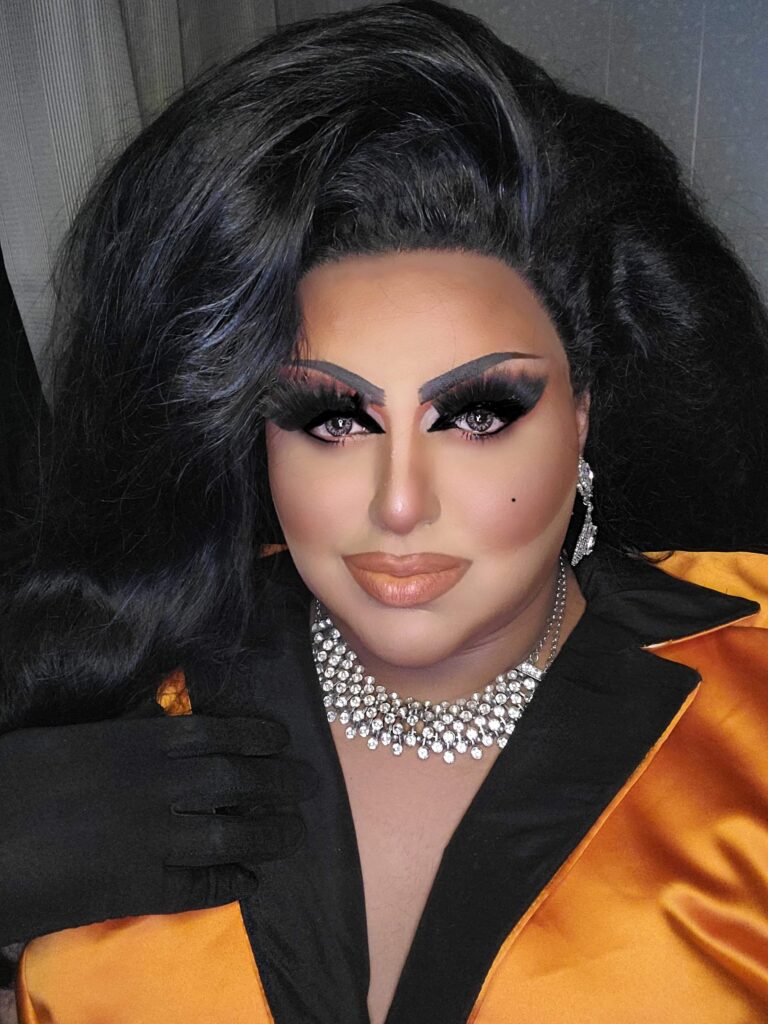 "It isn't the easiest thing being a Latinx person in this country right now, especially if you're also queer. Anti-immigrant hate crimes, Latinx people in cages, and our right to marriages recognized by the government are just a few things that weigh heavily on our collective brains.
When I get overwhelmed, I try really hard to temporarily let go of the macro and focus on the micro; There is still so much in my life that I can control and contribute. I can help a friend with rent, feed a neighbor, or tip a drag performer! These are all little things that can directly help the community at large.
One of the most important things I learned growing up in a house full of Latinx immigrants is, "When I eat, we all eat." I find that, in this time of chaos, the best way to do for yourself is to also do for others."