Here's why Bears will love Boone, North Carolina!
Last year, we told you why Asheville, North Carolina was such a Bear-friendly city to visit for a nice queer weekend getaway. Well, what some of you Bears may not know is that just a two-hour drive northeast of Asheville, there's another queer-friendly town (approximately 19,000 residents) that vacationers should consider visiting – Boone, North Carolina!
You don't have to take our word for it. Listen to what the locals – like out and proud Boone Town Councilperson Todd Carter – are saying about the town's queer-friendly vibe.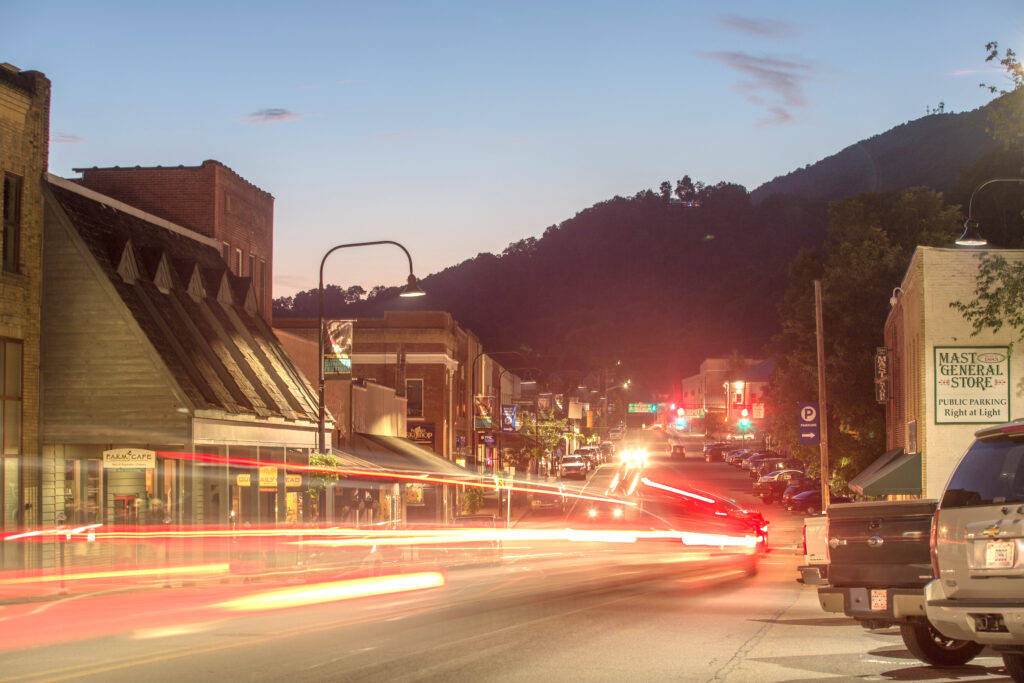 "Our small town has a big, welcoming, and affirming heart. No matter how you define fabulous, you can find it here. Craft cocktails on a hotel rooftop, romantic hikes, group floats on the river, classic cinema, live music, world-class theatre, experiential museums, expressive art galleries, and farm-to-table restaurants galore, we've got it all inside our 6.35 square miles," said Carter, who is also the chief development director of Hospitality House of Northwest North Carolina.
Todd Carter is right! In addition to fun fall events and activities, the Boone area has a diverse mix of things to see and do especially if you enjoy spending time outdoors year-round. Enjoy a hike at your own pace on 10 different trails – from the easy Nuwati Trail to the moderate Black Rock Trail to the more strenuous Daniel Boone Scout Trail – at Grandfather Mountain State Park. You'll need a hiking permit here so remember to register for one inside the trailhead shelter. One not-to-be-missed attraction here is the Mile High Swinging Bridge, a 228-foot wheelchair-accessible suspension bridge. Visitors will get incredible panoramic views as far as their eyes can see!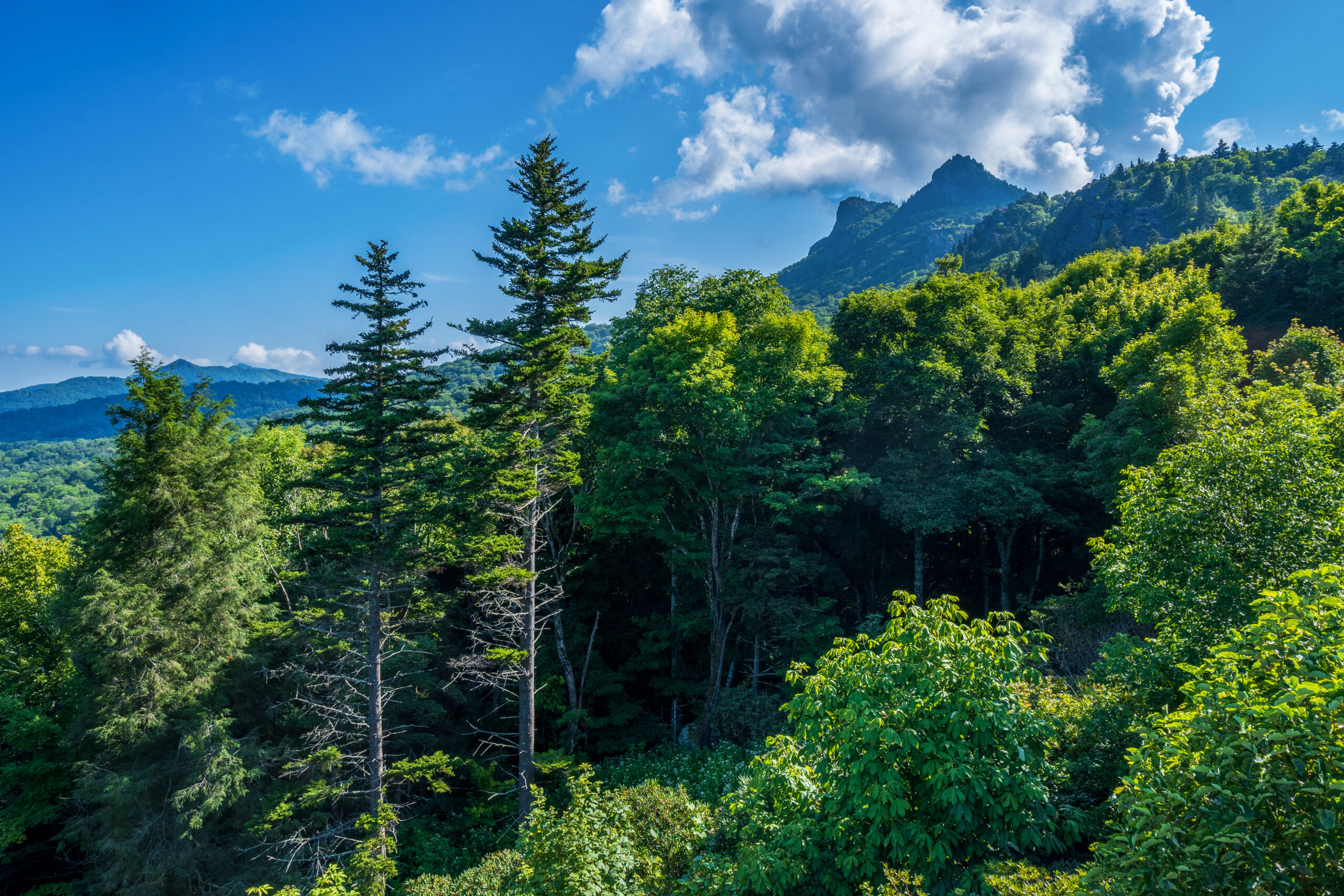 Wait… there's more for adventurous hikers looking for a more scenic trek. Consider taking a leisurely hike to see picturesque waterfalls, such as Crab Orchard Falls and Cascade Falls. You can't leave Boone with a scenic drive along the famous Blue Ridge Parkway, where you can take a break from driving and hike to two different waterfalls along the route – Crabtree Falls and Duggers Creek Falls.
Not surprisingly, Boone and the surrounding area are home to a few parks, including Elk Knob State Park, Boone Jaycee Park, and Junaluska Park. And there's no shortage of outdoor activities to keep LGBTQ+ travelers occupied, depending on what you like to do. Some active outdoor fun options include kayaking, ziplining, golfing, mountain biking, birdwatching, white water rafting, fishing, and swimming at easily accessible "swimming holes" such as Wildcat Lake in nearby Banner Elk.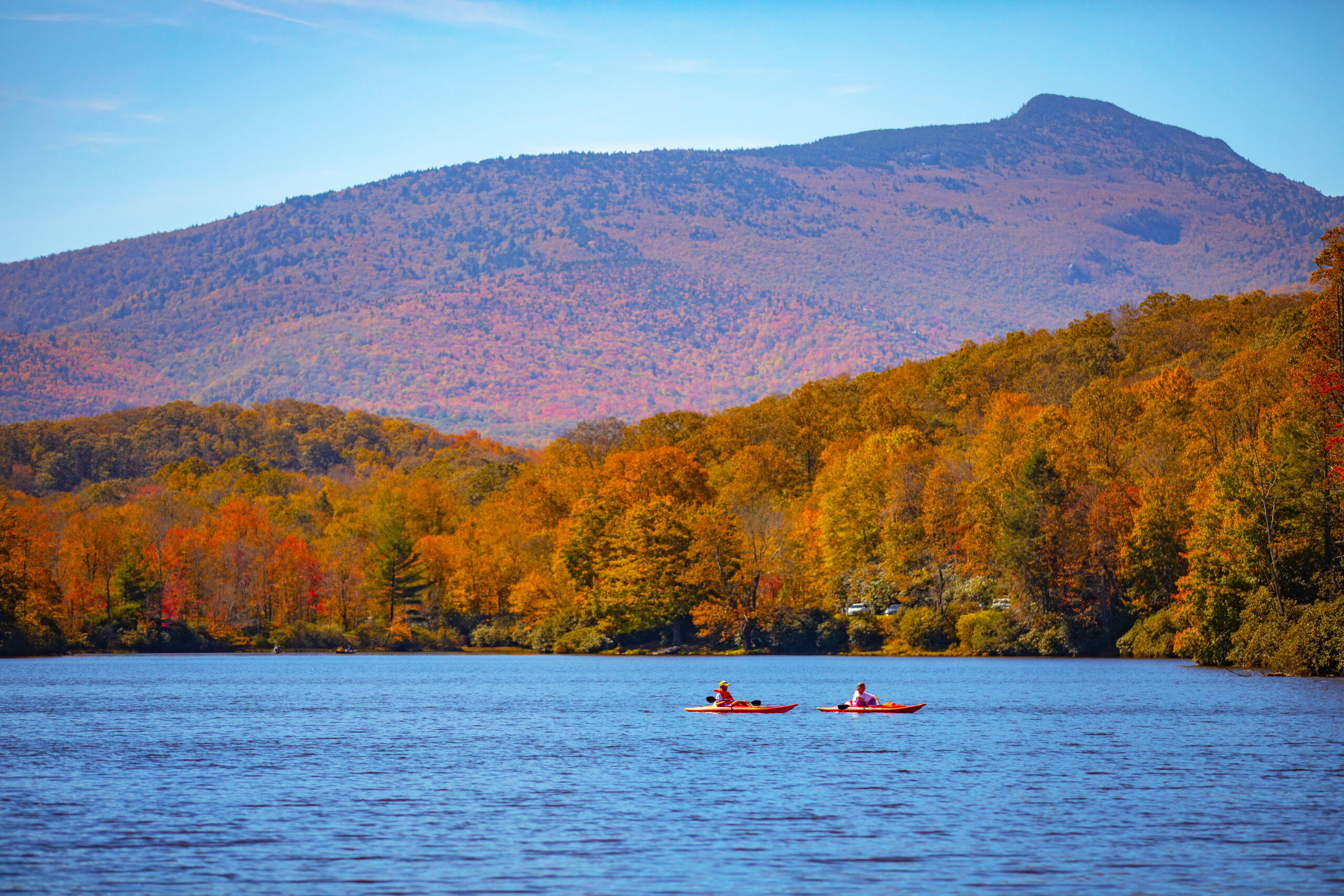 For LGBTQ+ who enjoy skiing and snow tubing, we recommend planning a Boone vacation that includes staying at one of the three resorts in the area – Appalachian Ski Mountain, Sugar Mountain Resort, or Beech Mountain Ski Resort. It's not uncommon for these resorts to get guests from as far as South America to ski and shop – hence Boone's touted title as the "Ski Capital of the South."
This area in North Carolina is much more than outdoor activities. It's also a safe town for LGBTQ+ travelers, which clearly becomes quite obvious when you ask residents why they live in the town of almost 20,000 residents. We asked that question to resident Max Ruthless, who owns Foggy Pine Books, located on West King Street.
"Boone is a really beautiful place to live and visit, with multiple queer-owned businesses. Not only is the town very friendly and welcoming to the LGBTQ+ community, but it's just a really, really beautiful place to be out in nature, said Ruthless, who owns Foggy Pine Books, located on West King Street. "There's so much for folks to enjoy here, from the wonderful events in the area to the tight-knit queer community at Lily's Snack Bar."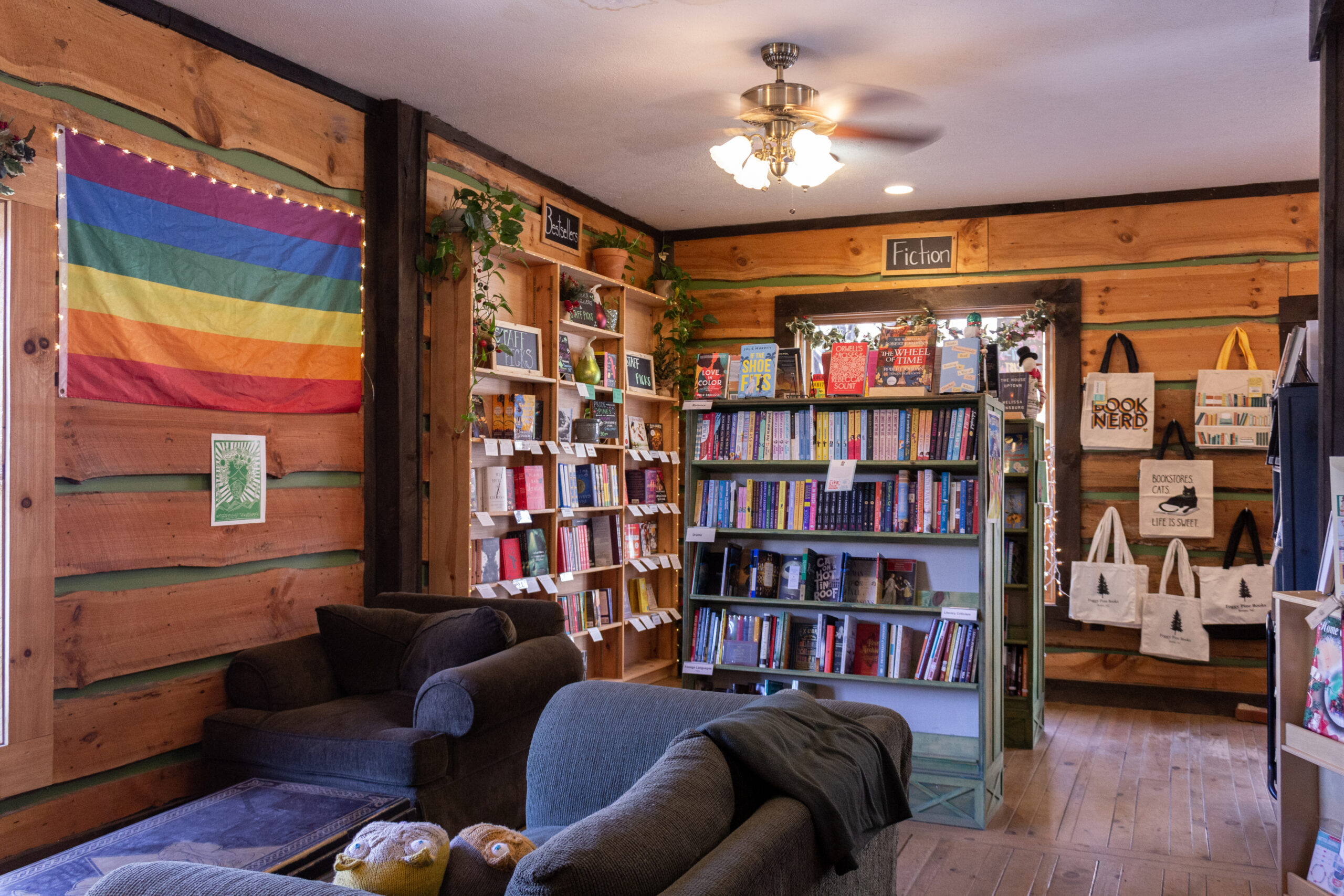 The LGBTQ+-friendly Lily's Snack Bar is definitely a place queer travelers should add to their trip itinerary not only to mix and mingle with locals, who are great resources for insider travel tips and advice – but also to grab a drink and or bite to eat!
Foodies visiting this town's classic resort towns will be pleasantly surprised by the variety of restaurants, serving every type of cuisine, including barbecue, sushi, bistro fare, pub food, and not-to-be-missed farm-to-table experiences, which are quite popular. And we haven't even begun to delve into the seven craft beer establishments in the area such as Lost Province Brewing Company, Appalachian Mountain Brewery, and Booneshine Brewing Company. If you're not into beer, you also have the option to visit three local wineries: Banner Elk Winery, Grandfather Vineyard and Winery, and Linville Falls Winery. Visitors can also arrange a two-stop or three-stop brewery or winery tour with Boone Brewery Tours. For a group of revelers, a beer party bus is available for service in Boone and Blowing Rock.
Similar to its diverse culinary offerings, Boone and its nearby towns host unique cultural events that pique the interest of both locals and out-of-towners. Just to give you an idea of the diverse cultural events, here are a few previously scheduled and upcoming cultural events going on in town. See Complexions Contemporary Ballet (think Alvin Ailey Dance Company caliber) performances at The Schaefer Center for the Performing Arts; take a stroll along West King Street to shop for locally-made art and crafts at First Fridays Art Crawl; catch music performances and special movie nights at the historic Appalachian Theater; and sit back and listen to local in a fun folk music jam session at The Jones House. Check out the Explore Boone website for a calendar of events.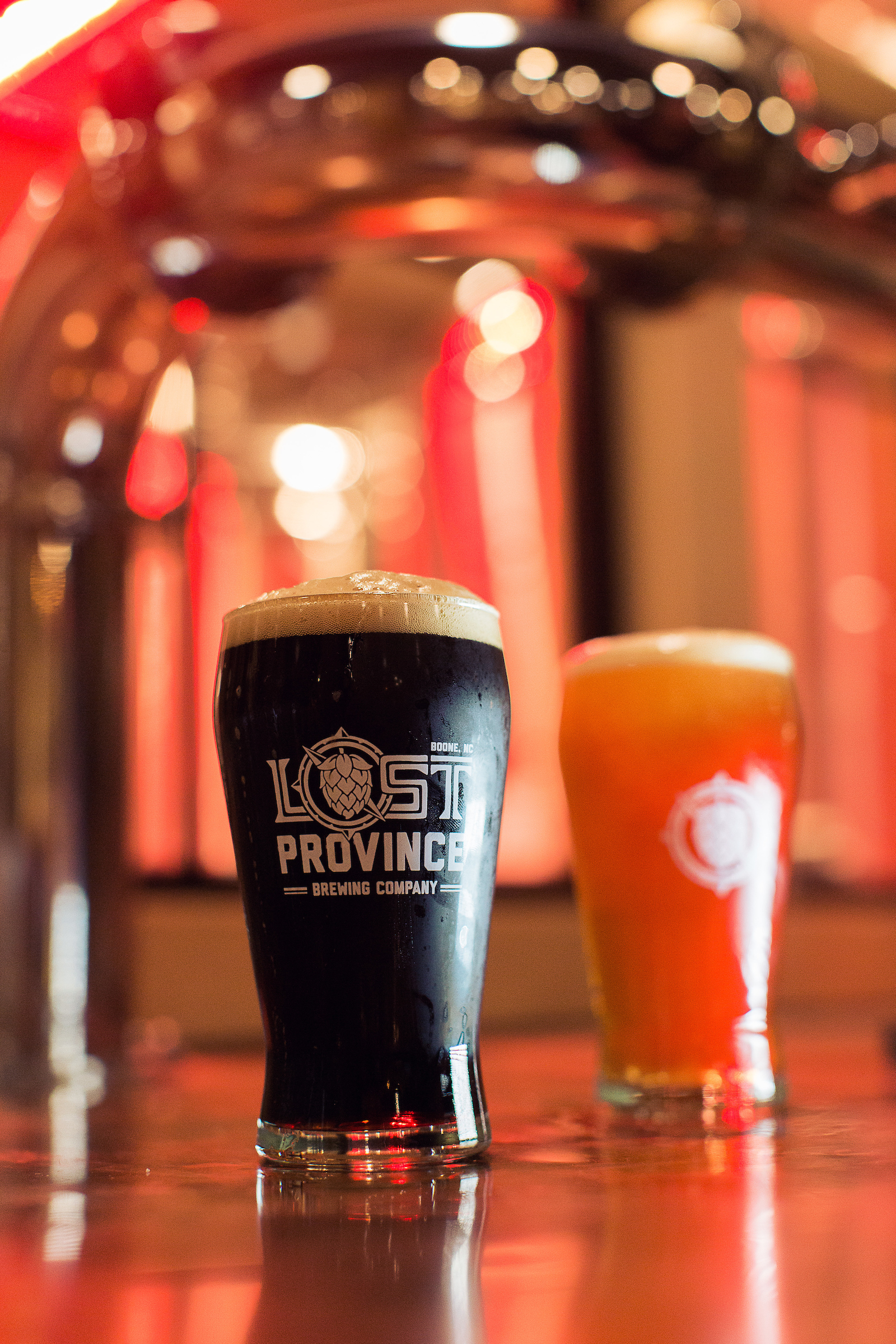 Boone is not your average small town in America. Councilperson Todd Carter sums up his current hometown best: "Living in Boone you get to experience the quaint charm and natural beauty while still having at your fingertips the cultural resources, diverse cuisine, and progressive attitudes of a big city."
Experience Boone, North Carolina for yourself and get your awe back! Check out the Explore Boone website to help you plan your weekend getaway or extended stay now!
This article was originally published on our sister site, Vacationer Magazine.