Here's a list of cookbooks that every Bear should have
The Holidays are usually a Bear's favorite season for mainly one reason – FOOD! Yes, the Holiday season is a season full of good grub, but honestly Bears just like to eat YEAR ROUND. That's why having a few good cookbooks is always handy. 
Whether you're grilling, roasting, baking or frying, cookbooks usually have some great options, and you can learn to cook dishes that you never knew how! But these aren't just any old cookbooks. These are cookbooks made specifically for Bears!
Here's our handy list of Bear cookbooks that every Bear household should have.
---
Jonathan Bardzik's Cookbooks
Of course we had to start off the list with our good friend, the super talented Bear chef Jonathan Bardzik! Not only does Jonathan Bardzik have his own cooking show on Revry, but he has put out three amazing cookbooks.
Simple Summer: a recipe for joy and connection (Second Edition) – Summer is for relaxing, sharing time – and a cold drink – with good friends while brightly-flavored, farm-fresh produce does all the hard work in the kitchen. This second edition of Simple Summer collects 40 simple, delicious recipes with stories and recommendations for music and drinks for easy summer entertaining.
Each recipe comes with photos and tips to get them right the first time you make them. Many of the tips come from questions asked by the audiences at Jonathan's live, weekly cooking demos, like "how do I cut corn off the cob", or "what is the right tool for cutting quesadillas" (a pizza cutter. You'll never go back!).
Seasons to Taste: Farm-fresh joy for kitchen and table – Seasons to Taste is a four-season celebration of farm and garden-fresh ingredients and the people – friends, family and farmers – that cooking and sharing delicious food brings together. With 320 pages and 127 recipes, Seasons to Taste shares simple recipes, each with a photograph, tips for getting it right the first time, with stories about ingredients, techniques and very special people. The book is organized by season making it easy to find the perfect recipe for the fresh ingredients from your garden, farm market or farm share.
Fresh and Magical Vinaigrettes – The vinaigrette – It's the single most valuable recipe I know. I'm sharing 23 different vinaigrettes and ingredients pairings to use them in hundreds of ways as dressings on salads, sauces and marinades. There is info on buying and storing oils and vinegars and a simple explanation of technique so you can get your vinaigrettes right every single time.
Purchase Jonathan's cookbooks on his website!
Jonathan's Kitchen: Seasons to Taste is available to stream on demand at Revry.tv. The show is produced by Parrlime Productions & Tarnów Entertainment and directed by Jonathan Bardzik.
---
Twochubbycubs' Cookbooks
If you're a big Bear that's trying to slim down a bit, then these books are for you!
Twochubbycubs is a blog about slimming where your hosts, Paul and James, aim to post delicious, healthy food served up with more than a side-platter of good humour and innuendo. Previously a Slimming World focused blog, they now focus on calorie counting and eating good food.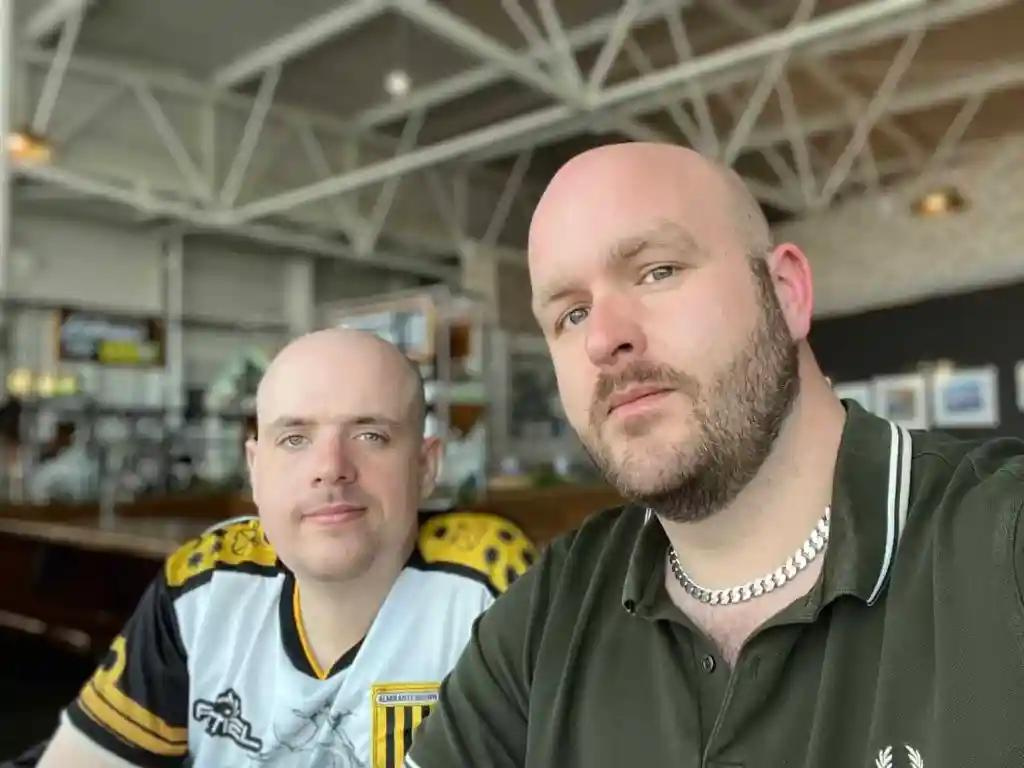 They've just released a new cookbook,Twochubbycubs Dinner Time: Tasty, slimming dishes for every day of the week. Aside from this, they have also previously released cookbooks, including Twochubbycubs Fast and Filling: 100 Delicious Slimming Recipes and Twochubbycubs The Diet Planner: Scribble your way to Slimming Success.
Purchase all three of their cookbooks on Amazon!
---
Cooking with the Bears: Healthy Recipes by Hairy Men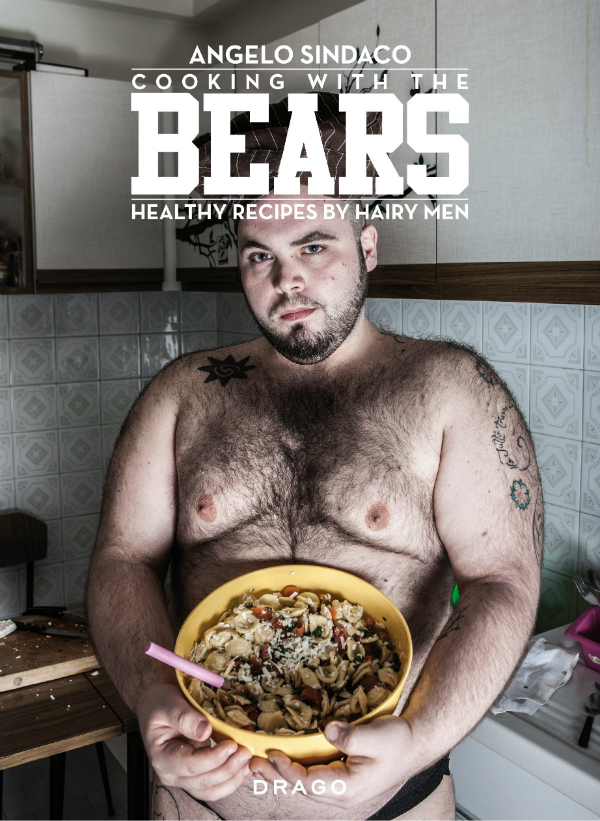 Not only does this book give you a huge selection of great recipes, but author Angelo Sindaco also gives us PICTURES – not of just the food, but of the Bears themselves – in what is called "the first and only book that uniquely captures bears creating delicious Italian dishes in their own kitchens." Now, that sounds YUMMY!
"Giving a middle finger to accepted body standards and homophobia at home," writes Vice , " Cooking with the Bears is dedicated to these furry fellows and the food they love to eat, and I'll be damned if it isn't delightful."
Purchase Cooking with the Bears: Healthy Recipes by Hairy Men from Drago Publishing.
---
The Bear Cookin' Books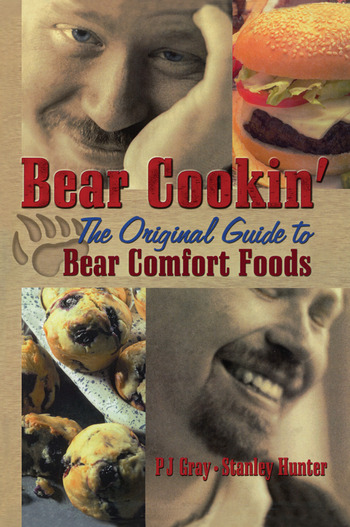 Please DO feed the bears!
Bear Cookin': The Original Guide to Bear Comfort Foods takes a good-natured approach to good eating, presenting home-style recipes with a light-hearted touch. Aimed at husky, hairy gay men—and their admirers—the book presents convenient and satisfying recipes for anyone who loves to cook—and eat! Bear Cookin' includes helpful hints, "tributes" to favorite foods, and meal suggestions for breakfast, lunch, dinner—and everything in between—that are guaranteed to please burly bears with big appetites.
From lip-smacking snacks to belt-loosening main courses, Bear Cookin' is stuffed with easy-to-follow recipes for the hearty and delicious comfort foods bears crave: burgers, meatloaf, biscuits with sausage gravy, pasta, potatoes, beans, muffins and bread, cheesecake, puddings and pies, and homemade ice cream. Collected from family and friends and perfect for summer picnic baskets or winter "hibernation" dinners, these filling and flavorful recipes are presented with the love for good food that makes life worth living.
And then… Loosen your belts and make room for seconds! Bear Cookin is back with More Bear Cookin': Bigger and Better, serving up another helping of mouth-watering recipes, handy kitchen tips, and tributes to comfort foods. Seasoned with humor and served with a side order of fun, this flavorful collection combines favorites like "Use Your Tool" and "More Bearable Meal Suggestions" from the original book with new food and information features like "Did Ya Know?" and "Kitchen Tips." The book also includes a glossary of cooking technology, recipe measures and equivalencies, and emergency ingredient substitutions.
---
Bear Grills: BBQ Recipe Journal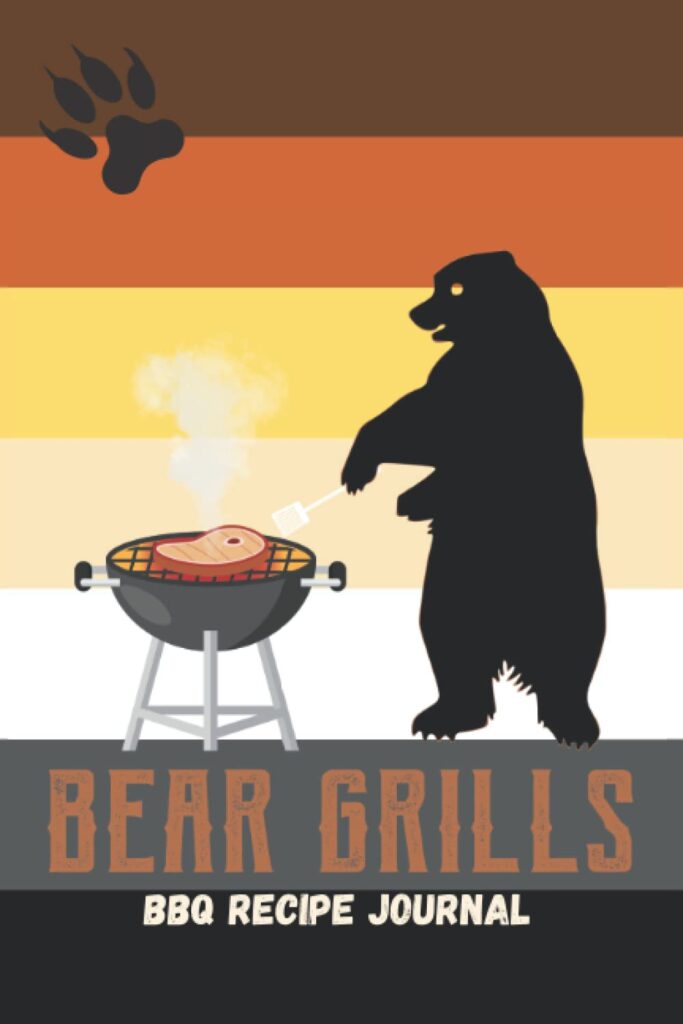 Ok, so maybe this isn't actually a cookbook, but this new 100 page indie-produced cooking journal is the perfect place to log all your favorite recipes from each book in order to create your own little recipe booklet. Record meat type, cut weight, temperature and wood used, as well as preparation time, ingredients, instructions and notes.
Also… Just look at the cover! GRRR! It's a perfect Pride or Father's Day gift idea!
Purchase the Bear Grills: BBQ Recipe Journal from Amazon.