Here are 5 beary talented Black and Latinx comedians who are doing BIG things!
LGBTQ comedians are doing BIG things!
After seeing the recent success of such comedians as Joel Kim Booster (Fire Island), Billy Eichner (BROS) and Bowen Yang (Saturday Night Live), it's easy to see that LGBTQ comedians are making their mark on the world of comedy. But there's another group under the LGBTQ spectrum that's also showing out — BLACK AND LATINX BEARS!
Here are 5 beary talented Black and Latinx comedians that we think are doing BIG THINGS!
---
Brandon Ash-Mohammed
The hilarious Brandon Ash-Mohammed is a Black Canadian of Trinidadian descent whose debut comedy album Capricornication was released to critical acclaim in 2022. The album debuted at #1 on the iTunes Canada Comedy charts, making him the first Gay, Black Canadian to achieve that honor. 
An alumnus of the comedy school at Humber College, much of Brandon's comedy centers around his Queer identity, being biracial (he has a Black-Trinidadian mother and a white father) and the assumptions people make about his heritage; While he does have some Muslim heritage (evident by his last name), he was not raised Muslim. He was a New Face at the prestigious Just for Laughs Festival in Montreal, and is an in-demand writer for several scripted and reality television series, most notably as Head Writer for Season 2 of Canada's Drag Race. For his work on Canada's Drag Race, Brandon won a Canadian Screen Award in 2022. 
In 2018, he created The Ethnic Rainbow, Canada's first and only comedy show for LGBTQ+ comedians of color. On screen, Brandon has appeared in the first season of Amazon Prime's Last One Laughing: Canada, CBC's Tallboyz, Amazon's reboot of The Kids in the Hall, and was the Toronto correspondent for This Hour Has 22 Minutes.
Check out a bit of his stand-up below!
---
Phillip Henry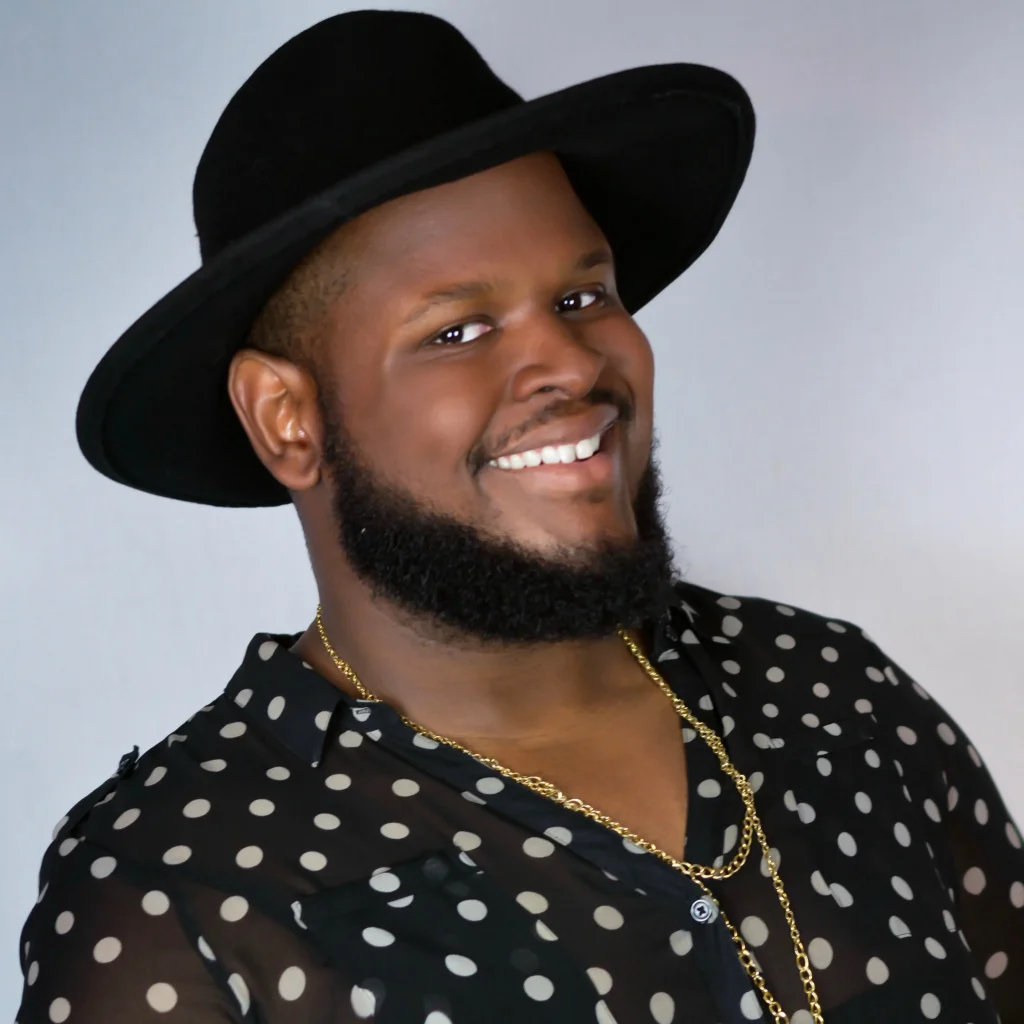 The smart and funny Phillip Henry is a writer, comedian, advocate, and performer in New York City. As a journalist, his writing can be seen in various publications, including them, Teen Vogue and Mic. He hosts a weekly LGBTQ comedy variety show called The Tea Party in the Hell's Kitchen neighborhood of Manhattan.
In The Tea Party, Philip Henry invites you to "get lit," with a rotating cast of wild and hilarious surprise guests. The show often features shady reports of current events, stand-up and games with everyone from drag queens and porn stars, to Broadway actors.
Check out a clip from The Tea Party below!
---
Quin Lamar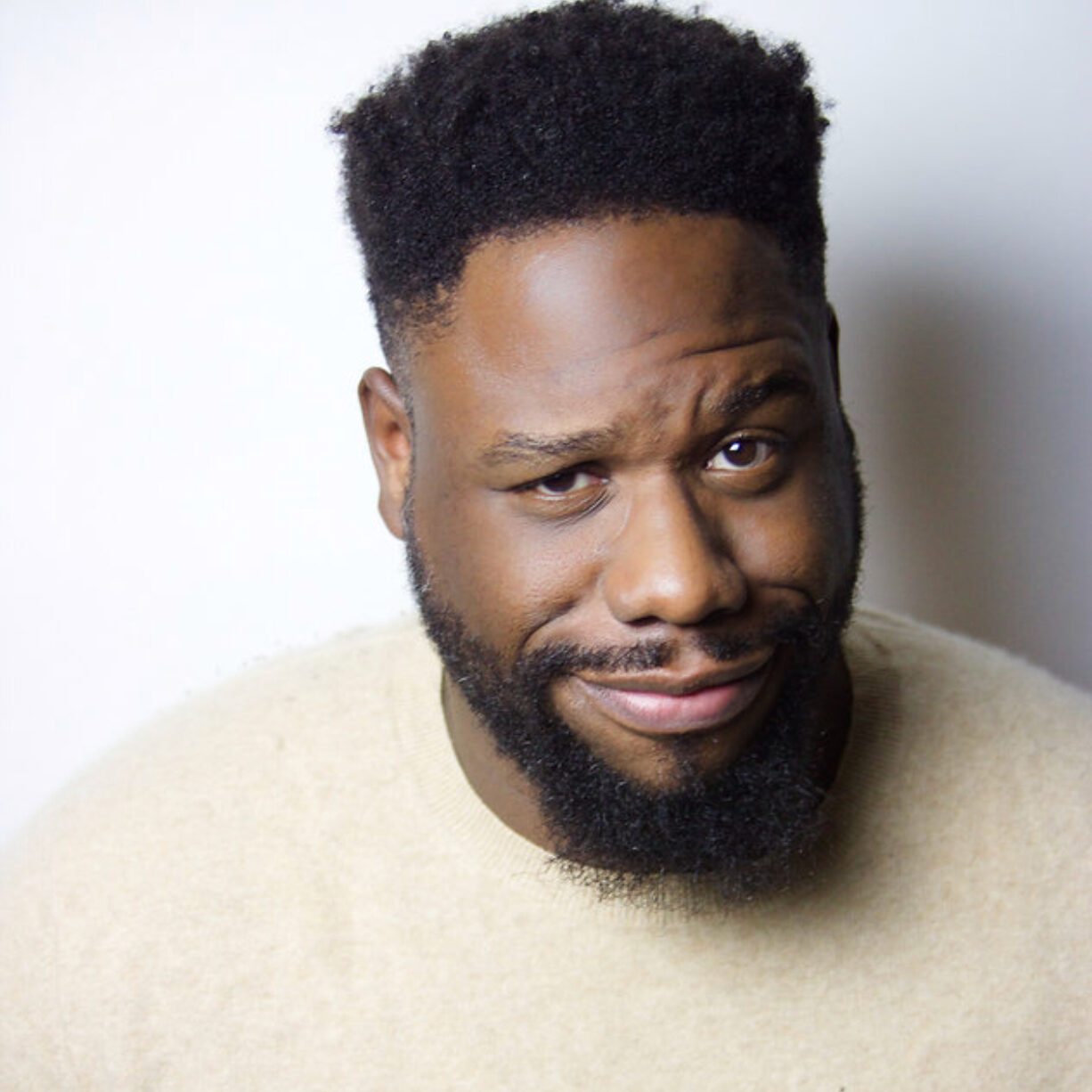 NYC-based comedian and Bear World Magazine February cover star, Quin Lamar, has a lot to tell you about being Black, "fat" and married to a white man — and it's absolutely golden! The Detroit native definitely doesn't shy away from talking about the many pressures and misconceptions about being a large, queer Black man who also happens to be married to a white man — something that we don't see much of in stand-up comedy. "You know, when you're married to a white person and you're Black, there's a lot of misconceptions. Like, people assume that I must 'like white people.' So, please let me lay that to rest. There are white people that I like… But, I would not say that I like white people."
Starting out as a social worker, he went on to study improv comedy at New York City's Upright Citizen's Brigade Theatre (UCB), known for its acclaimed improv comedy, television sketch comedy series, and as a top choice for casting agents from Saturday Night Live. Alumni of UCB include Amy Poehler, Aziz Ansari, Nick Kroll, Kate McKinnon, Donald Glover, and Horatio Sanz, just to name a few. Having been seen on Full Frontal with Samantha Bee and Showtime's Flatbush Misdemeanors, Quin Lamar is well on his way to becoming a household name. 
Check out a bit of his stand up beow!
---
Larry Owens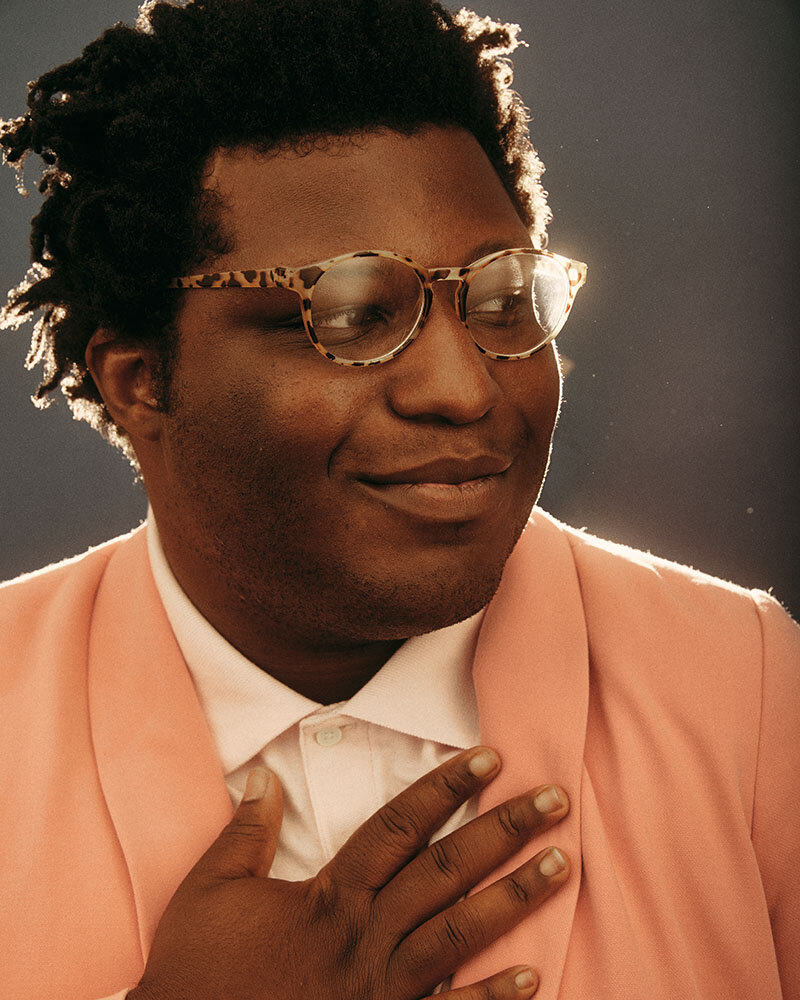 Hailing from East Baltimore, NYC-based actor, writer and comedian, Larry Owens' unique brand of stand-up comedy mixes elements of music and musical theatre performance. As an actor, he won both a Drama Desk Award for Outstanding Actor and a Lucille Lortel Award for starring in Michael R. Jackson's groundbreaking Pulitzer Prize-winning musical A Strange Loop, in which he played the lead role in the original Playwrights Horizons production directed by Stephen Brackett, before it made its way to Broadway. 
Owens studied drama and improvisation at the Steppenwolf School, and has headlined sold out venues like Carolines on Broadway and The Bell House. Along his stage accomplishments, Owens can also be seen on the season four premiere of HBO's High Maintenance, HBO's Betty, HBO Max's Search Party, Apple TV's Helpsters, Netflix's Dash & Lily, and the upcoming animated series Fairfax on Amazon. Owens will also star in the upcoming Miramax feature film, Silent Retreat.
Check out his stand up below!
---
Poppy J. Snacks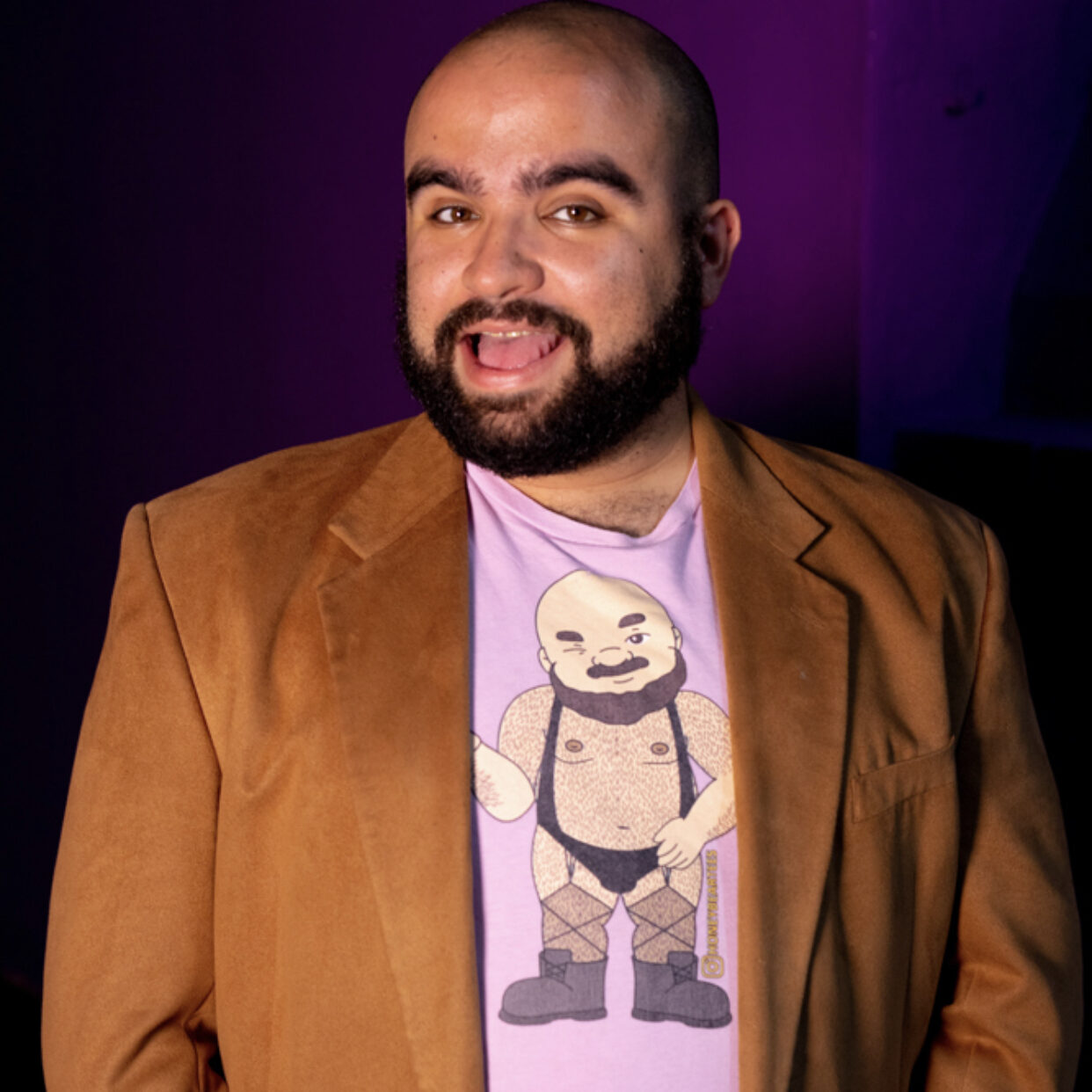 Get you a taste of Poppy J Snacks! Poppy J Snacks (They/He) is a Non-Binary Latinx Comedian and Bearlesque performer raised in Miami, Florida, but is currently based in New York City. When Poppy is not eating or clapping cheeks, they serve laughter and comedy as part of the Haus of YAS: A Queer Comedy Collective within the famous Villain Theater in Miami and has performed all over Florida, from St Pete to South Beach.
Poppy has headlined and has opened for Francisco Ramos from Netflix's Gentefied. Poppy is also the first Bear to hold the title of Mister Key West Bear in 2018. Stories of his awkward upbringing and Bear identity are what you'll hear at a Poppy Show. After watching some clips on his Instagram, I'm sure you'll not only find him to be quite adorable, but also quite funny too! 
Check him out below!