Help design the first official Bearback Pride Flag!
Last year, Bearback and their Tribe helped design and vote on the first official Otter Pride Flag. This year, they are hoping that the Tribe (that's all of you) will support them in designing the first official Bearback Pride Flag.
Bearback is all about celebrating everyone's uniqueness daily, and this flag will be the symbol of their Tribe's mission. The Flag will be based on each color of the Tribe: dark brown, orange, and a hint of Gold. See the examples below!

Starting June 1st and going through June 30th, 2022, each week there will be an updated round of flag designs to be voted on. Flags eligible to be voted on during each round will be based on total votes and feedback provided. Some flags will either move on as is, be altered, or be entirely removed from the running.
After the final flag is voted on, Bearback will then have it created by their buddies at PRIDE FLAG SD, and announce the winning design once it is received. (Est. July 2022)
Please message us on any of the social media platforms below, or via email: support@bearbackgear.com to provide your flag feedback/ideas.
Voting happens on Bearback socials and website. Follow Bearback on Facebook, Instagram and Twitter.
(PLEASE NOTE: You can vote once per day, per platform.)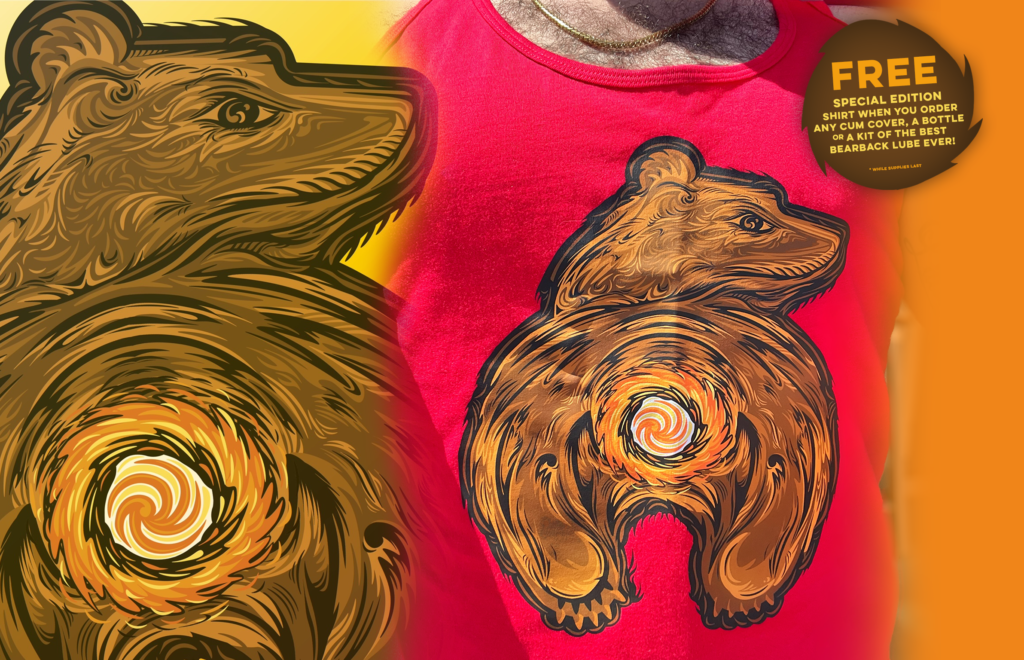 Also, head to bearbackgear.com to order and get your free Pride shirt whenever you buy a bottle or kit of The Best Bearback Lube Ever or any Cum Cover! Offer is available as long as limited supplies last… So, DON'T WAIT! Join the Tribe.