Good Counsel Makeover: Steve Albistur
Four plus sized guys won a makeover in partnership with big and tall clothing service Good Counsel… this is Steve's story.
"I was alerted to the contest by my guy. He's always looking out and pushing me, I might not have entered otherwise. Since putting on some weight recently, I can't seem to find anything that fits me right and if I do, I end up wearing it till it gets destroyed because I rarely go shopping. He's heard me complain about this often and suggested this to see what happens."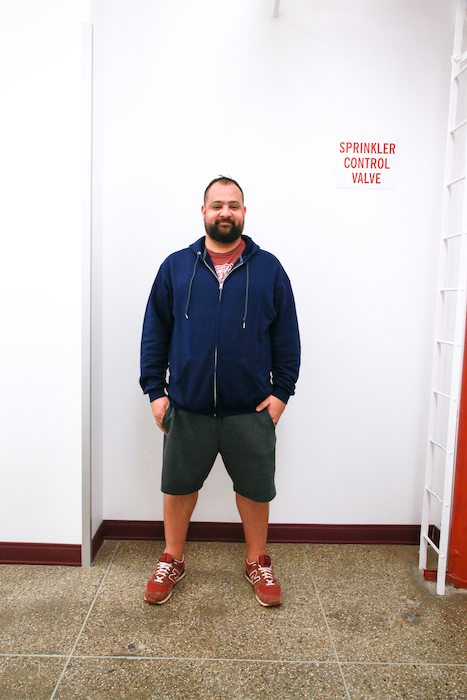 "It was interesting to have a pro pick out options because they were not what I would have chosen for myself if I was at a store.  I wouldn't have thought some of the styles and colors matched but when I put them on, it popped.  If I'm in a store, I really don't give myself the time to be experimental so there is no way I would have stumbled on some of these combos.  But especially that last outfit, I really felt that one."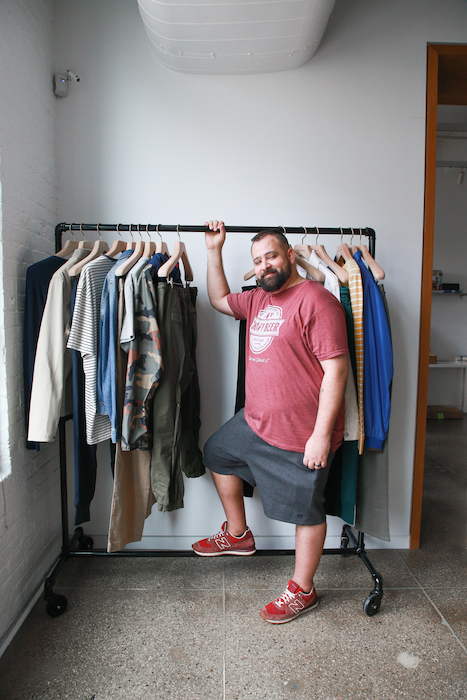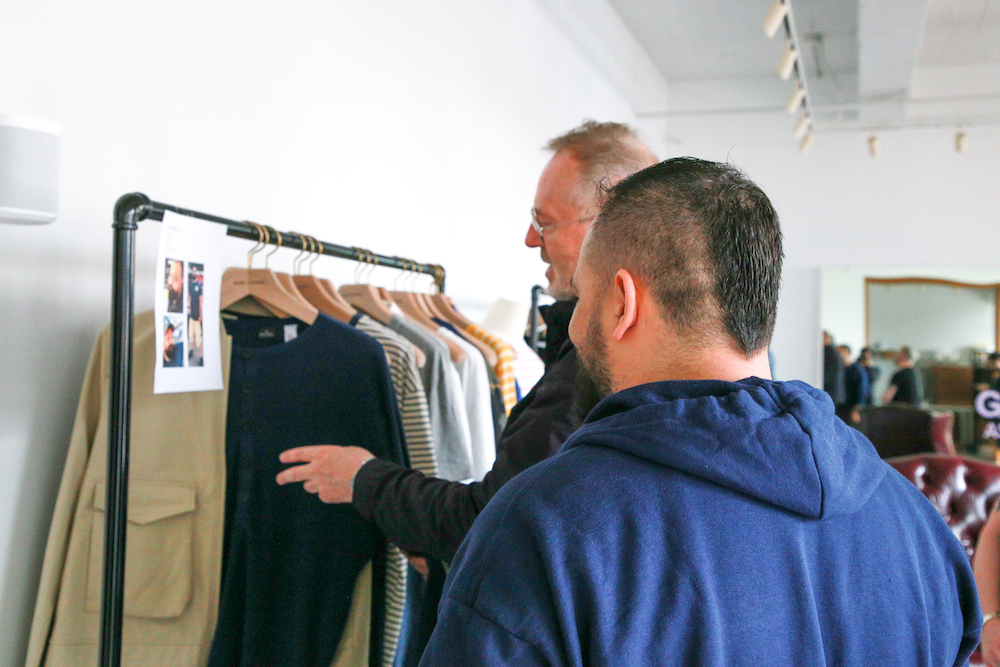 "The grooming was cool.  It was a different take on my hair and beard.  I kept peppering her with grooming questions and what secrets work best and taking mental notes."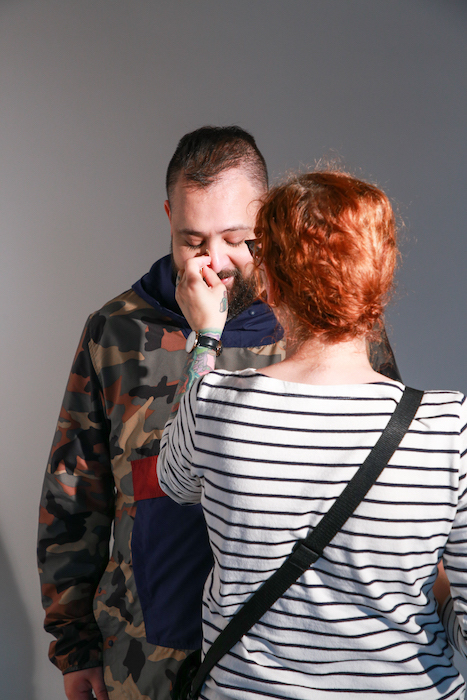 " Oh, the shoot, that was the part that I was dreading.  To have the lights on you, everyone staring at you, and to have yourself moving around thinking you look like an ass for the possibility of maybe a good shot was my fear the whole time.  But after a few minutes, that melted away.  Everyone on team was super encouraging and you get in a rhythm that works and it feels good.  Then I saw some shots halfway through and they were fire and then the diva came out!  Self confidence sometimes just needs a little kindling to get going."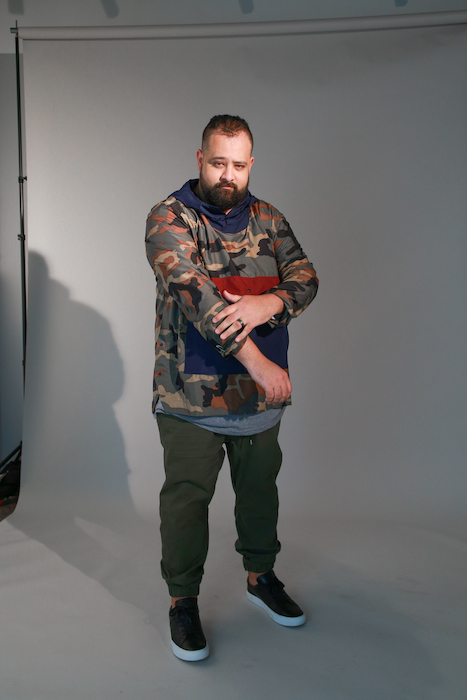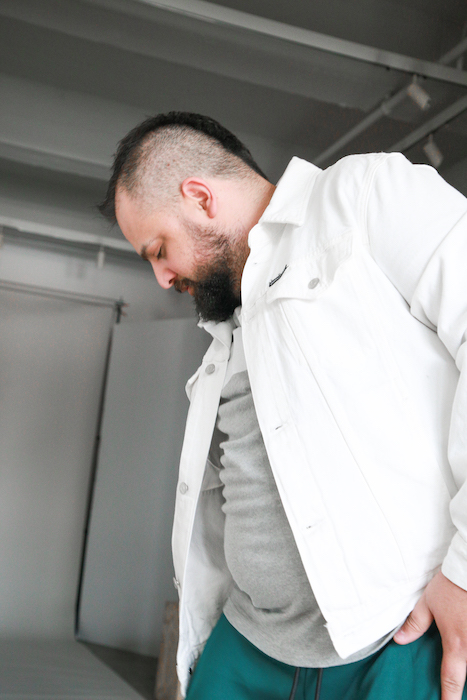 We asked Steve how the experience has changed his mind in anyway regarding his own style and clothing choices:
"Trying out new styles. I would never have put together the outfit I was in, but I loved it and secretly hoped I could go home with it. I should definitely give myself more time to experiment mixing styles at a store rather than grab the first graphic tee that fits and bounce. A little more effort does go a long way. They also showed me some brands that fit better on my body type. I went home with notes!"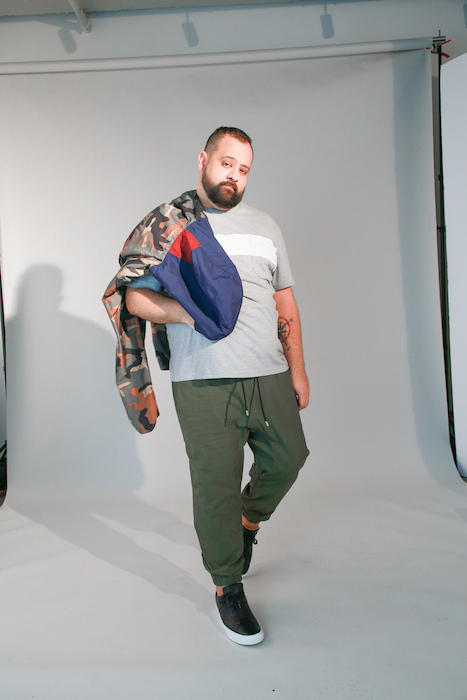 Style Notes
Steve came to us with a good "real-guy" look but was seeking an upgrade from his sameness style rut. That's what we do at Good Counsel—we see everyone as a slightly more stylish version of yourself.
1) Steve likes masculine patterns, like camouflage, but also was searching for something with a bit more flair. This color block camo anorak does the trick—it's got authentic military vibes yet is still a bit fashion.
2) We always like a piece that is both fashion and function, but never fussy. This pullover is water-resistant, packable, and packs a good style-punch!
3) The GC jogger is olive also had a bit of an "Army" vibe. It's as comfortable as sweatpants but has the dressier profile of a chino.
4) The gray Good Counsel tee that lives under this anorak is in itself a great look with the joggers. Let's call this look a three-in-one hit!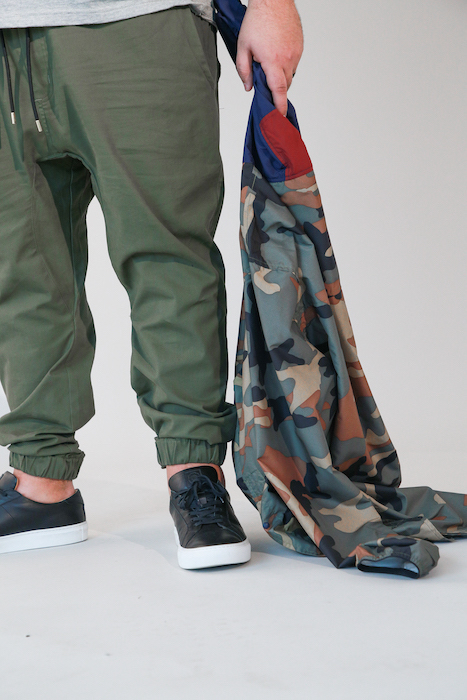 Good Counsel Team
Lead Stylist – Jim Moore
Creative Director – Ben Vina
Grooming – Heather Schnell
Stylists – Adriana Capelli and Justin Crader
Photo – Tanair Gaines
Video – Maggie Martens
About Good Counsel
Good Counsel is an online styling service that delivers a truly personalized shopping experience. Fill out your Style Profile and a Personal Stylist will handpick pieces to fit your tastes, needs and budget—and mail them right to your door. Each delivery contains a curated selection of clothing, shoes and accessories for you to try on at home. Simply keep the items you love and send back the rest in the box that your shipment arrived in, using the prepaid return label provided. Shipping and returns are always free—even for exchanges!