Good Counsel Makeover: JJ Keyes
Four plus sized guys won a makeover in partnership with big and tall clothing service Good Counsel… this is JJ's story. 
"I entered the GC style makeover because I was looking for a bit of a change, I'm kind of between sizes these days and was feeling like everything in my closet either didn't fit or looked boxy. I wanted some new ideas for what to wear and how to dress. I've also always been fascinated by the idea of getting a makeover, I have a bit of nostalgia for those old talk shows where they'd do a makeover on a working mom. I thought it would be good fun."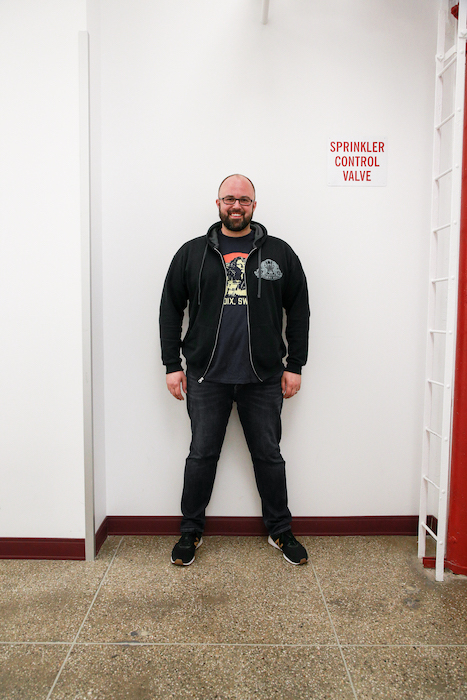 "I was blown away when I arrived and saw the rack full of clothes with my pictures next to it. I was really impressed because most of the clothes were colors and styles I might not have otherwise looked at. I learned a lot about what I can and can't wear, and I was thrilled to get to chat with Jim Moore about some of my concerns about picking out clothes and have him give me a few pointers about how to look more pulled together."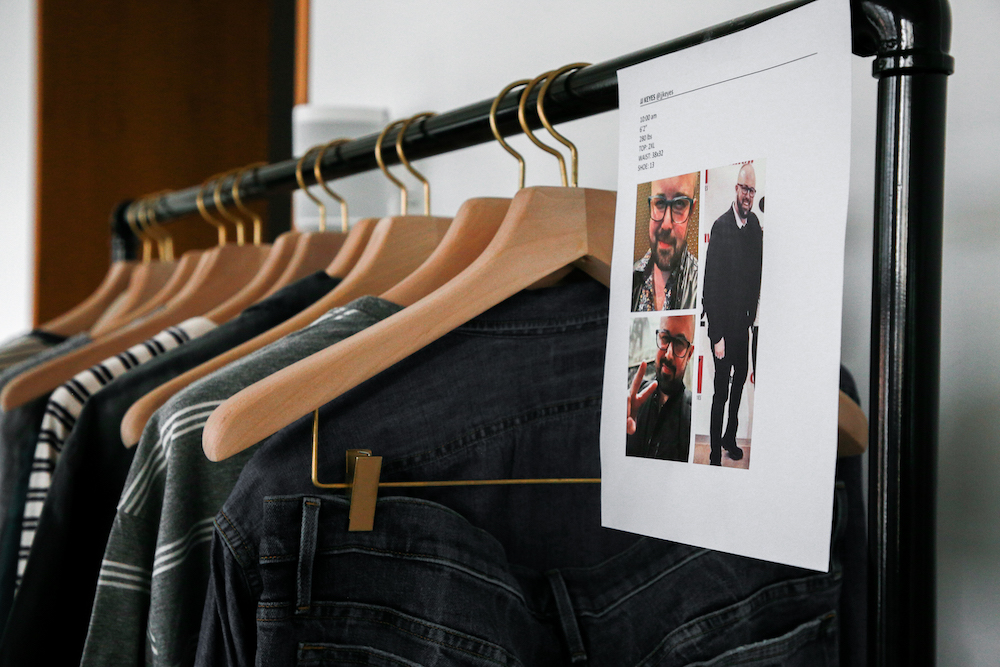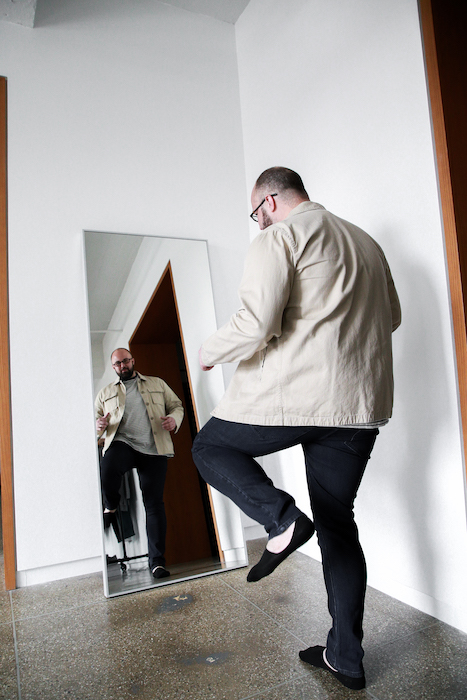 "Going to the barber is one of my favorite things to do, so we had a blast! I really loved learning some tips about what I should ask for when I go into the barber, and learn some recommendations for products I can check out."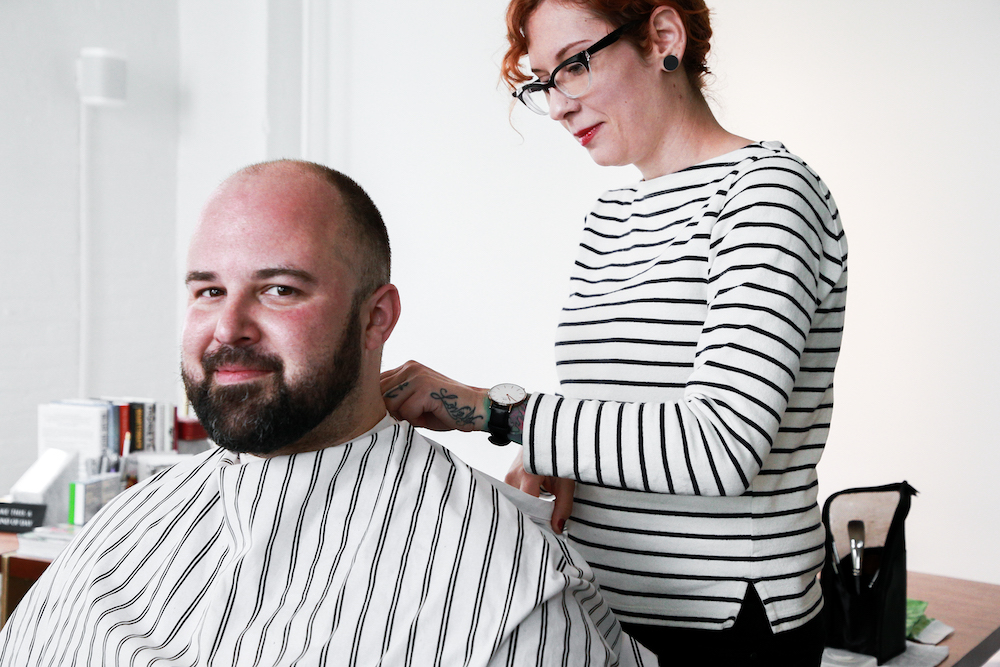 "I loved trying on new things and having Jim give me feedback, turn to a certain way, walk backward and forward, jump, laugh, and got really into it. I felt like I was on the set of America's Next Top Bear and it was incredible. They asked me what music I would like to hear on set and I said Diana Ross, when "Love Hangover" came on I felt like a million bucks. When we finished I wanted to ask if we could just take a break and I could keep going the rest of the day. The photographer was really fun and kind. I'd do it all over again in a heartbeat."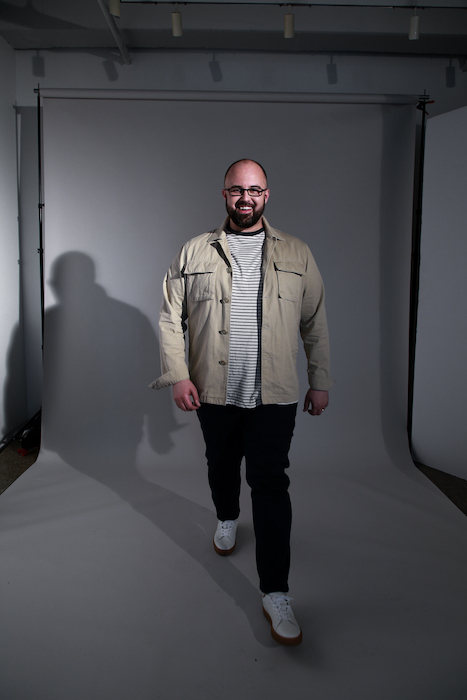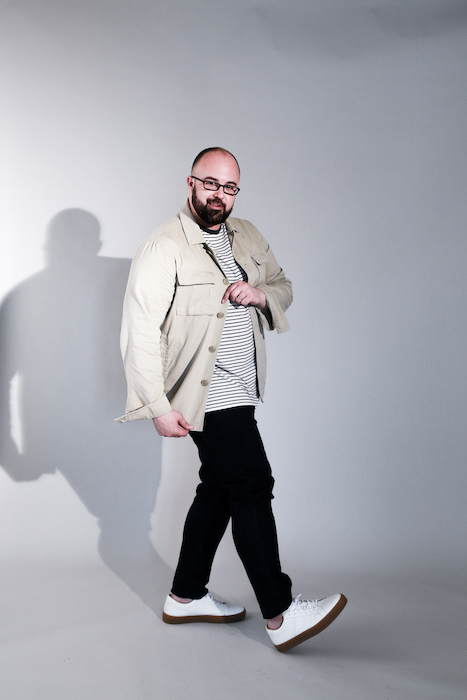 JJ was asked how the makeover has changed his mind in anyway about his personal style and clothing choices:
"You know, I think I've stopped wearing certain things. I'm more conscious that there are small things I can do to dress better and inevitably feel better. I'm experimenting with wearing different colors and not afraid to try on things that I wouldn't otherwise wear. I'm learning more about brands I didn't know about and I actually signed up for Good Counsel. I received my first package a few weeks ago and absolutely loved the choices the stylist Justin picked out for me. I can't wait for next month's GC box. Look out Zach Miko, there might just be a new plus-sized model in town!"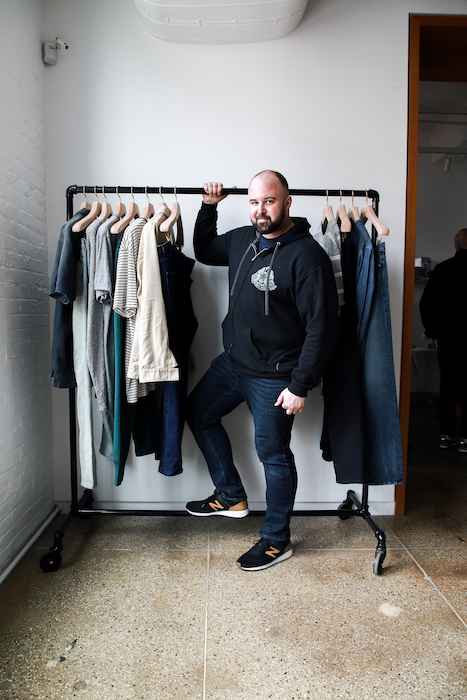 Style Notes
JJ was looking forward to stepping outside his "all-black clothes" comfort zone and try something paler in tone with a dash of pattern. The Counsel found him his perfect go-to ensemble.
1) We love an over-shirt for just that reason; it goes over everything! Pick something a bit workwear inspired and stay away from anything too "safari" looking. Workwear is cool, safari is fusty. Everyone needs a lightweight jacket and this can be dressed way down for the weekend or up s bit for casual workdays.
2) A thin horizontal stripe looks great on everyone. Forget what you hear about horizontal stripes not been flattering—go for a thinner stripe tee and watch how it goes with most things you already own and also watch out for all those compliments you will be getting!
3) One of our favorite style combos is khaki (tan) and black. With a dash of white, you can base your entire summer wardrobe on this terrific trifecta!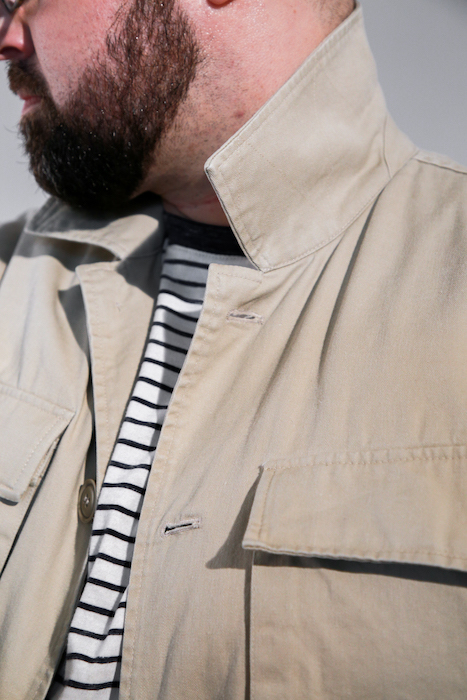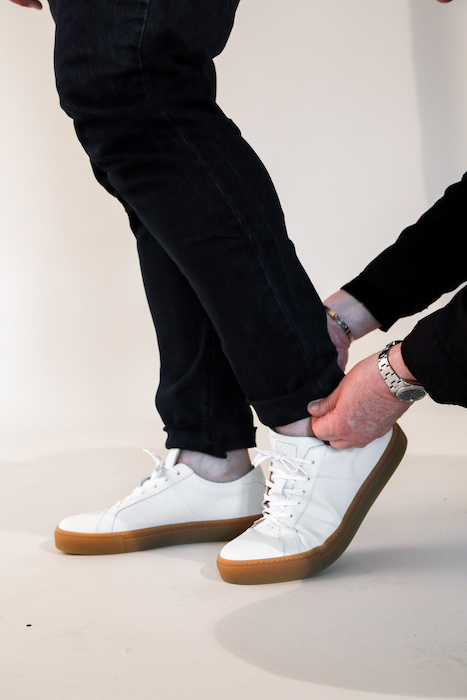 Good Counsel Team
Lead Stylist – Jim Moore
Creative Director – Ben Vina
Grooming – Heather Schnell
Stylists – Adriana Capelli and Justin Crader
Photo – Tanair Gaines
Video – Maggie Martens
About Good Counsel
Good Counsel is an online styling service that delivers a truly personalized shopping experience. Fill out your Style Profile and a Personal Stylist will handpick pieces to fit your tastes, needs and budget—and mail them right to your door. Each delivery contains a curated selection of clothing, shoes and accessories for you to try on at home. Simply keep the items you love and send back the rest in the box that your shipment arrived in, using the prepaid return label provided. Shipping and returns are always free—even for exchanges!