Good Counsel Makeover: James Vincent
Four plus sized guys won a makeover in partnership with big and tall clothing service Good Counsel… this is James's story. 
"I entered the contest because as a makeup artist I am always on the other side of the camera. I am also stuck in a look. I am confident with my age and size and shape but my clothing choices have become a bit of a uniform. The opportunity to work with professionals who also have so many options in my size felt like an opportunity I could not miss. I have never won anything so I was shocked when I was chosen."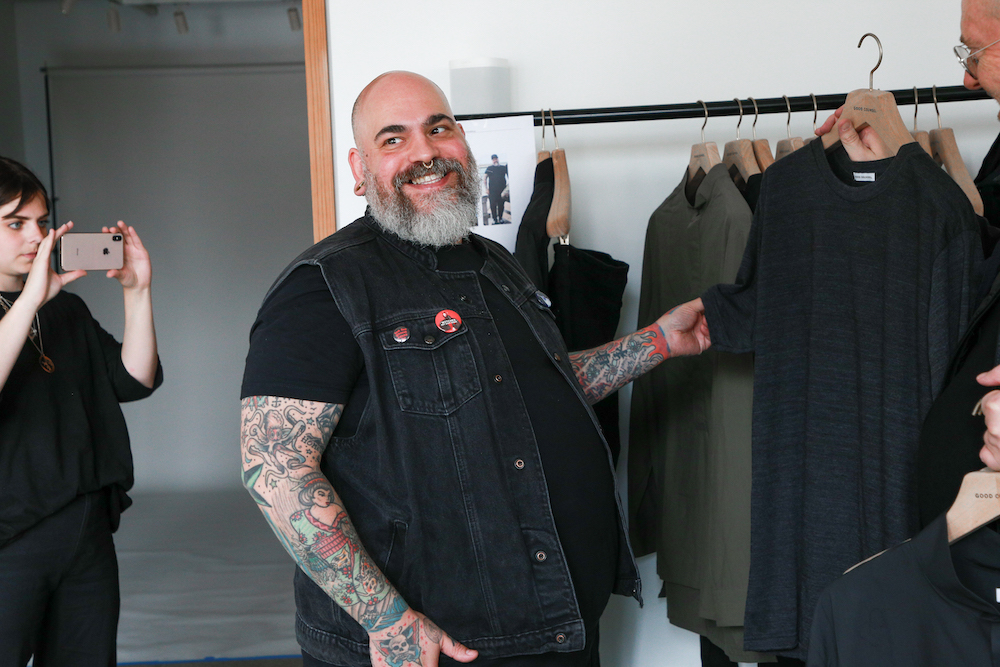 I was apprehensive to enter and then apprehensive once I was chosen. There is some sort of comfort in knowing what I look like every day. I have closets full of multiple pairs of boots and dozens of same pair of the exact same jeans and trousers. I have multiple drawers full of the same exact shirt. There was something scary about change."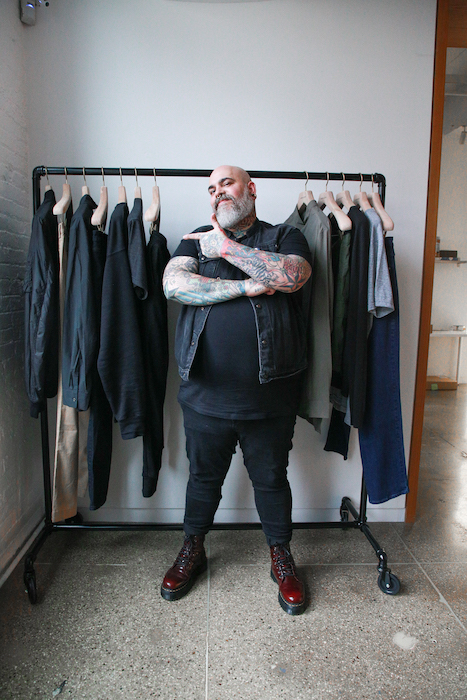 "I loved the options the GC team chose for me. The fact that some of my favorite labels like Rick Owens were available in my size was astounding. I loved the basics like the GC jeans and t-shirts and was also relieved when everything fit. Jim and the GC team ultimately chose a look for me that I would never have chosen for myself and it was exciting to see such a difference."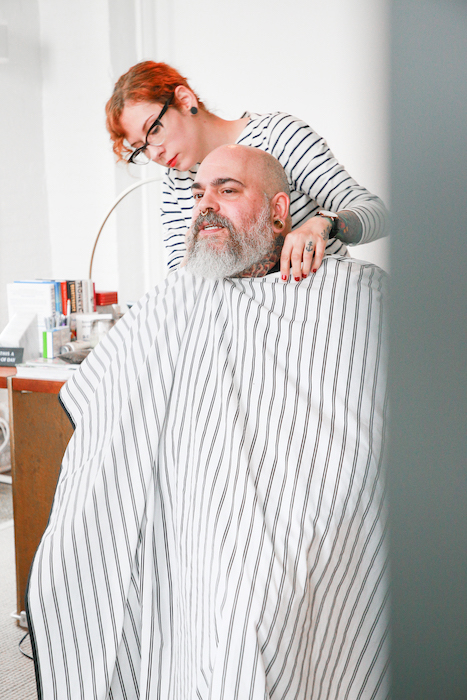 "I expected the grooming to be a little more dramatic than it was. It was a bit of a relief when my beard was not touched but I did wonder what it would look like if a barber had been there instead of a groomer and someone had worked to change the shape and style of my facial hair!"
"The styling and photographer team were so kind and encouraging on set. I know it was difficult to get me to find my light and angles and still feature the clothes but they helped me be more comfortable and let go and lean into just being me on camera."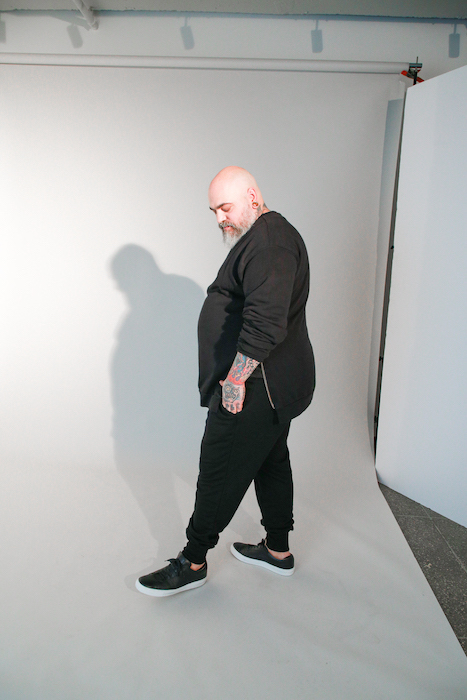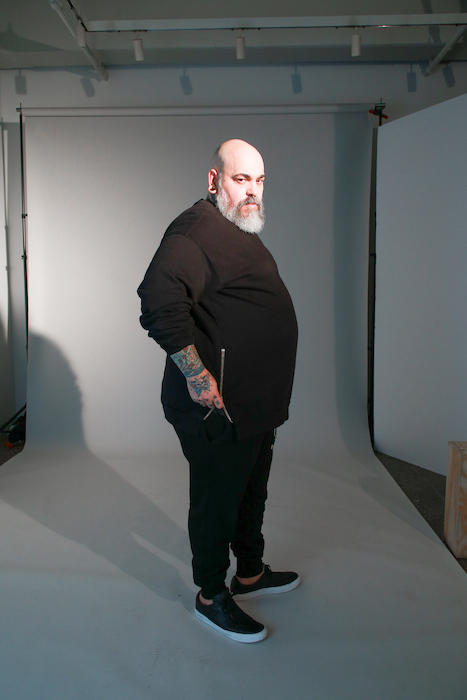 James was asked how the makeover has changed his mind in anyway about his personal style and clothing choices:
"The experience has me looking at other options. I learned that many of my instincts for my personal style work but I do not push very far. GC has given me options for style, size and shape that pair well with my existing wardrobe and everyday style. GC also allowed me to see that my size does not limit my ability to bring fashion labels into my personal style. As a New Yorker I also wear black everyday and GC let me see that color may be a way for me to add some newness into my wardrobe."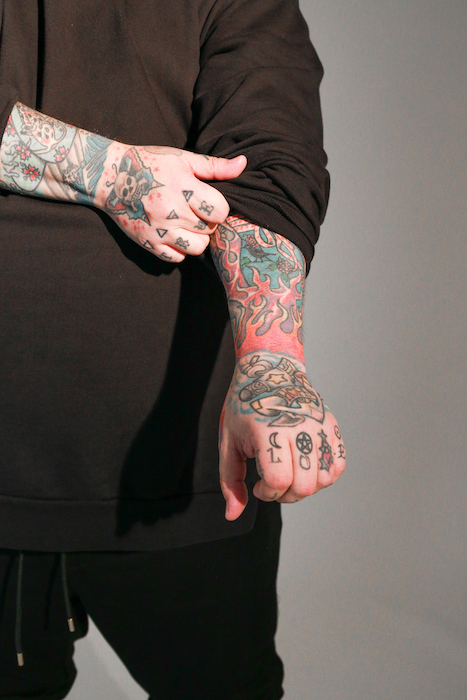 Style Notes
James has a very distinctive style that always circles back to rocker-cool, and he kills it every time. Our goal with him was to honor his all-black palette but get him into something a bit more relaxed but still with special detailing.
1) The GC sweatshirt crew has a streetwear vibe, yet the industrial zippers say rock n roll!
2) Dressing head to toe in black is an art form. Believe it or not, this simple sweatsuit was a real style-diversion for James, but as you can see, he embraced it and brought us his rad tattoos the served as the ultimate accessory.
3) James' life moves from hectic workday to event-filled night. The GC sweats are comfortable and practical for studio shoot days as a top-level makeup artist and luxurious enough for a fashion-related night on the town.
James you are a true original and the Counsel welcomes you to the club!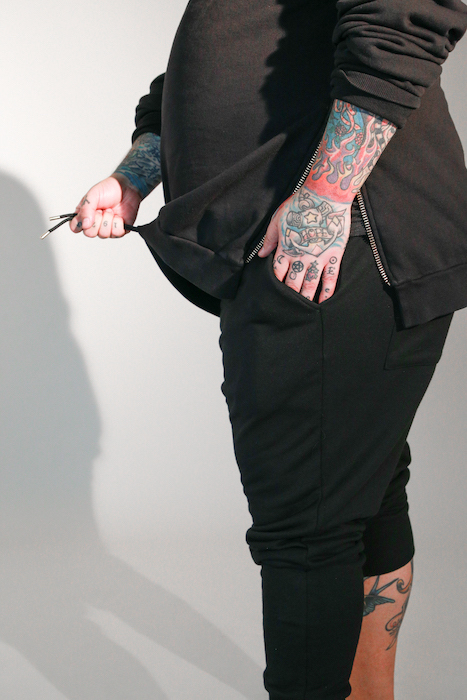 Good Counsel Team
Lead Stylist – Jim Moore
Creative Director – Ben Vina
Grooming – Heather Schnell
Stylists – Adriana Capelli and Justin Crader
Photo – Tanair Gaines
Video – Maggie Martens
About Good Counsel
Good Counsel is an online styling service that delivers a truly personalized shopping experience. Fill out your Style Profile and a Personal Stylist will handpick pieces to fit your tastes, needs and budget—and mail them right to your door. Each delivery contains a curated selection of clothing, shoes and accessories for you to try on at home. Simply keep the items you love and send back the rest in the box that your shipment arrived in, using the prepaid return label provided. Shipping and returns are always free—even for exchanges!