Ginger singer-songwriter, Kyle Motsinger, takes us to 'The Upside Down'!
Scruffy, ginger singer-songwriter Kyle Motsinger has filmed a dark, new music video in time for Halloween and the Election! The song is "The Upside Down", and is the latest single from his new album, Any Way I Want it To!
"When the world shut down due to a deadly pandemic, I was left unemployed but inspired," Kyle says. "I wanted to create and document what we were going through. I said to a friend that I felt like we were living in the Upside Down from the hit show, Stranger Things."
The Upside Down in Stranger Things is a dark version of our world that is full of malevolent and dangerous creatures. "In our real-life version of The Upside Down, we have had to deal with an incompetent and selfish president, and a deadly virus that has killed over 220,000 in the United States alone," he says. "The entire world has felt the weight of the coronavirus."
He goes on to say: "I wrote this song quickly. Sometimes you know exactly what to say!"
The sonic sound of the song is synth-heavy and very 80s-inspired. The show is set in the mid-1980s, so Kyle says it made sense to him to give it that texture.
He shot and edited the video himself due to "time constraints on the usual cinematographer and a lack of a budget without a Stimulus being passed." "I'm very proud of the way it turned out, and I think it proves that you can make magic happen if you have a little creativity and some colored lights!"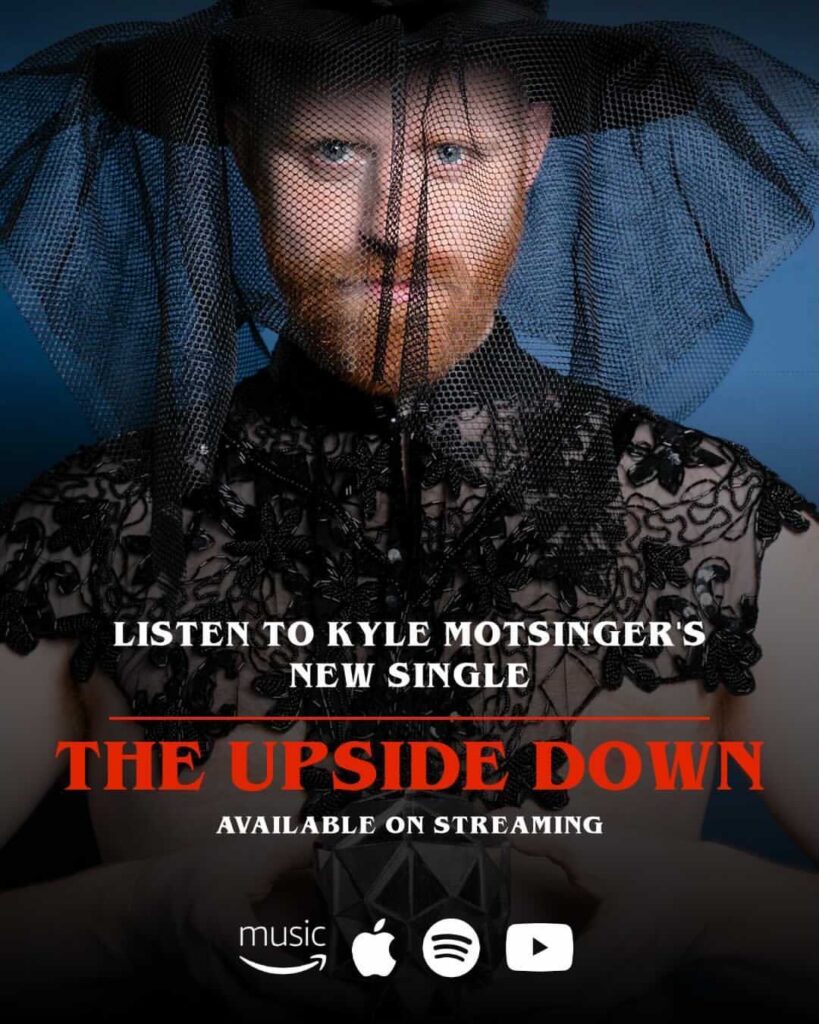 Listen to "The Upside Down" by Kyle Motsinger on Apple Music, Spotify and other digital platforms.
Visit Kyle Motsinger's website at kylemotsinger.com, and follow him on Facebook and Instagram.
Watch the video for "The Upside Down" below!