Get Ready to Feel the FUNtasy with Cub and Bare!
One of our favorite retailers, Cub and Bare, give us a sneak peak at their summer 2023 collection and fill us in about their Jersey Pride competition!
With Memorial Day behind us, hot bear summer has officially begun! It's time to hit the beach, have a cookout and shake it on the dance floor at tea dance for that hot daddy bear you've had your eye on. Luckily, Cub and Bare is here to help you feel the 'Funtasy' with their new spring/summer assortment!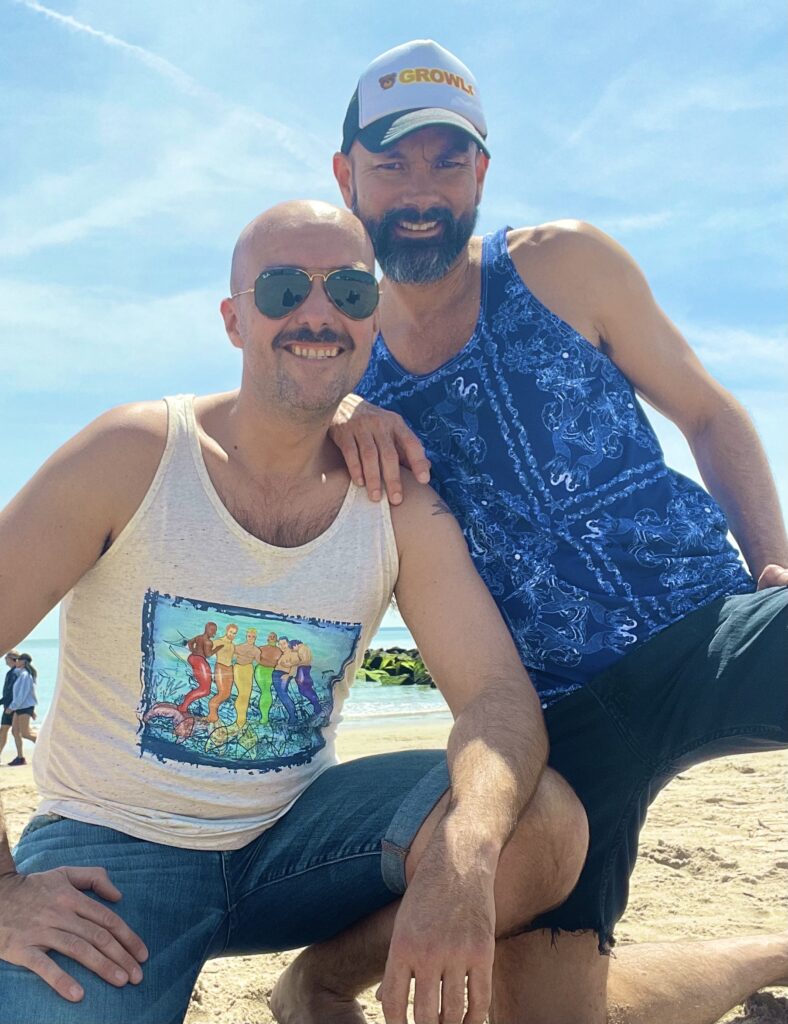 ---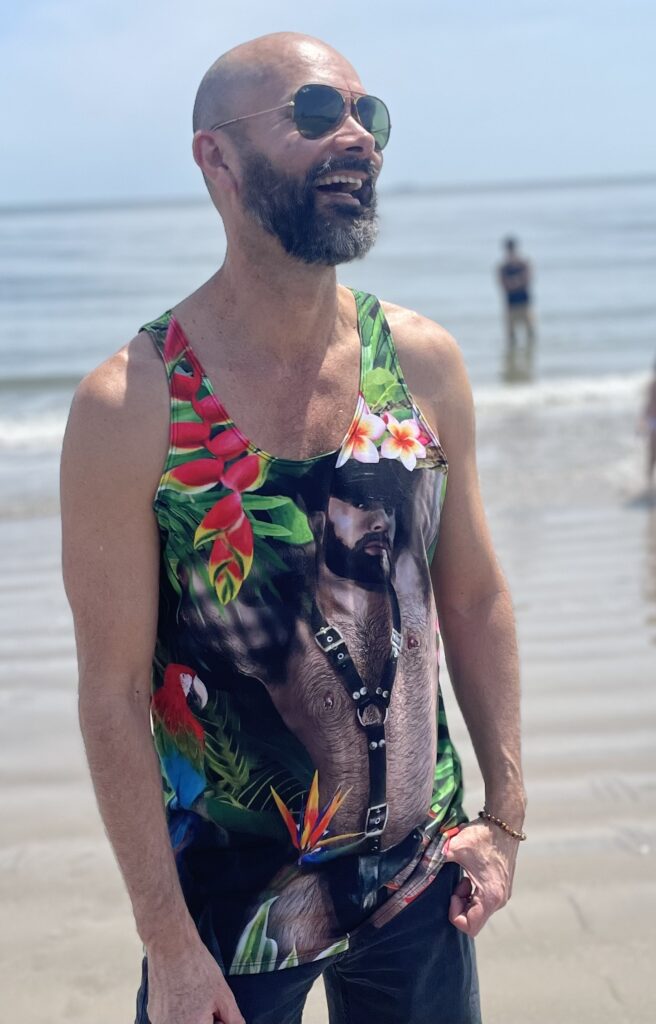 Featuring an exciting new range of prints, graphics and bright colors, these new designs are sure to make a statement and grab attention. We spoke to Joao and Jamie, the owners and designers of Cub and Bare about the brand and their new collection and they had this to say:
"Since we started Cub and Bare 2 years ago, we have had the opportunity to interact with the LGBTQ community through our participation in events across the county and learn about their tastes, preferences and what makes us individuals in a vast, diverse community. Rather than being trendy, Cub and Bare offers a way to express your unique personal style through fun graphics, bold prints, and a range of sizes for everyone. We always create prints that are not only eye-catching but that we also love to wear.
With this collection, we wanted to tap into people's fantasies, whether it's your ideal destination for summer fun or the things that make your heart race with anticipation. FUNtasy is not just a collection of colorful, fun tropical prints, it's also an homage to Jaime's road trip through Kona 18 years ago where a double rainbow followed him everywhere he went and the unforgettable landscapes were intrinsically etched forever into the eyes of a man who dreamt about traveling there as a little boy. As always, we encourage and challenge our gay bear community and beyond to go bold, be yourself, and let's be SEXY, INCLUSIVE, PLAYFUL AND PROUD together. And we ask all of you…WHAT'S YOUR FUNTASY?"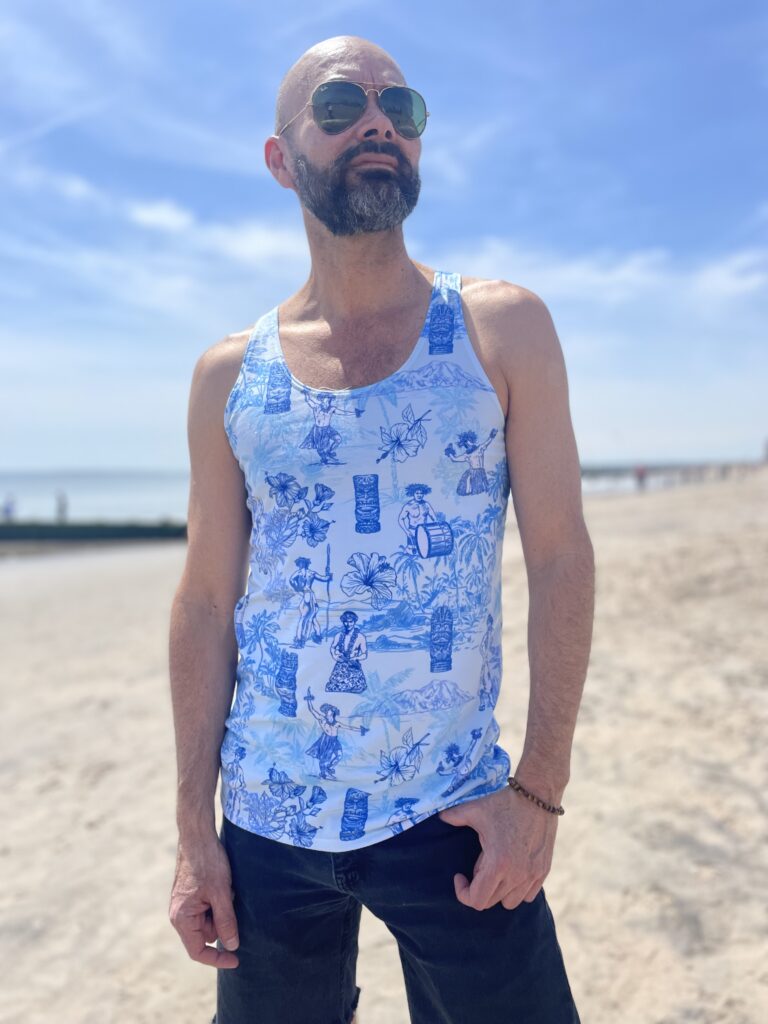 In addition to providing your wardrobe for summertime shenanigans, any piece from the FUNtasy collection can also be used to make a statement at whatever gay Pride celebration you plan on attending. Joao and Jamie are ready for that too and are planning some exciting things for the season. In fact, they are launching a fun contest in honor of Jersey Pride in Asbury Park:
"Cub and Bare will once again be popping up in Asbury Park at Jersey Pride 2023. Come celebrate with Jaime and I as we start Pride month off with a bang. 12pm to 7pm Sunday June 4th. Tees, tanks, bathing suits, we have it all for you. We'll also be giving away a gift to one lucky guy. Just go to our website, send us your name, email and location. We will announce a winner on June 3rd on Instagram. But you'll have to come visit us at Jersey Pride Asbury Park to collect your prize! We hope to see you there. Happy Pride!!"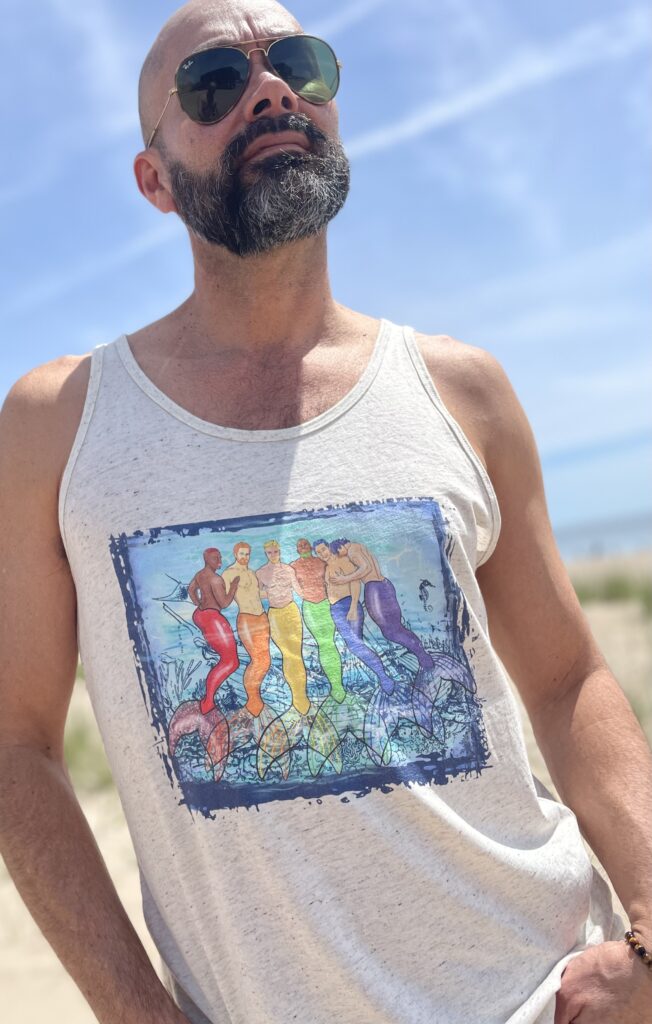 ---
To enter the Cub and Bare Jersey Pride competition click HERE.
To purchase any of the styles showcased in this article click HERE.