Gay author writes children's book 'My Daddies', addresses lack of same-sex parent representation
A gay author has teamed up with a gay illustrator to create a children's book about gay dads — and it's just in time for Pride season!
The author of My Daddies, Gareth Peter, 40, decided to write the new children's book to depict he and his partner's experiences adopting their two children. He teamed up with the illustrator of the children's classic The Dinosaur That Pooped, Garry Parsons — who is also a gay father — to bring his story to life!
Pink News reported that Peter, who hails from Nottingham, United Kingdom, told BBC News that he wrote the book because he and his partner noticed the very clear lack of same-sex parent representation in children's books and media.
"When our first boy came to live with us I felt there was a complete lack of picture books with LGBTQ+ families in them, ones that included families like ours," says Peter. "I think it's essential children are able to see themselves represented in books."
"Schools are changing their policies around teaching relationships and sex education and I think it's important there are colourful, fun, vibrant books that talk about a whole spectrum of families," he continues.
Peter says it was a "proud moment" when he and his partner adopted two sons, since growing up in the 90s and experiencing many rampant homophobic views made him feel like he would never actually be a dad. Peter says the experience gave them the opportunity to hear the "magical word 'daddy'" for the first time.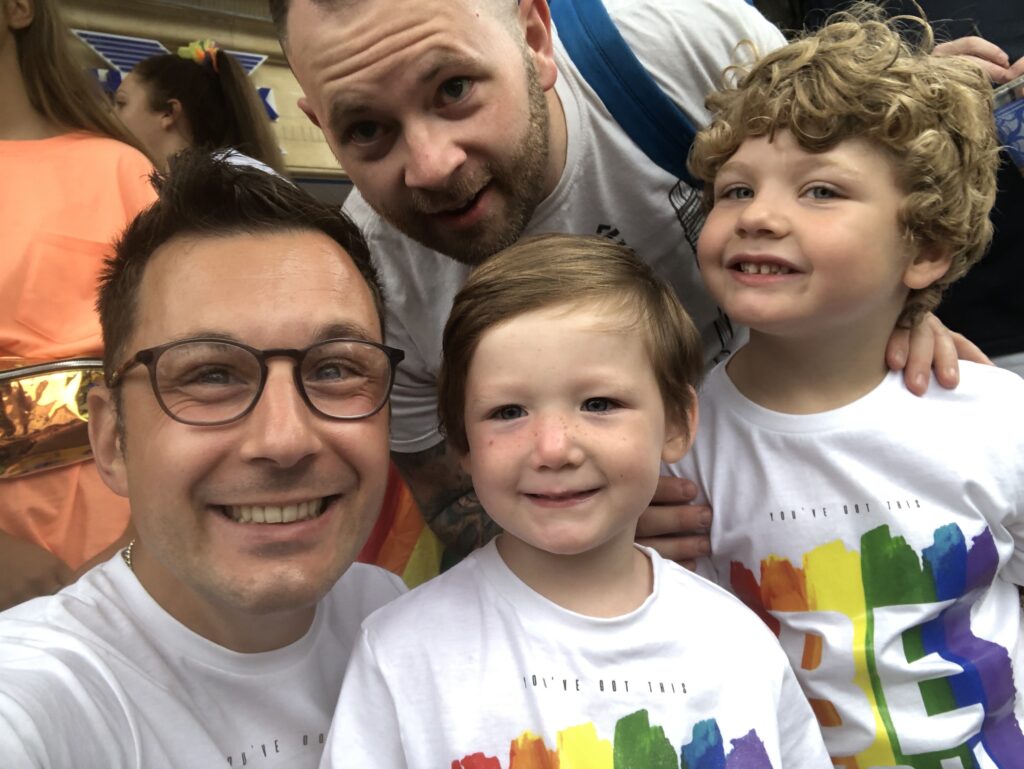 Because the experience is so special to him, Peter said he wanted to properly capture the experience in his first children's book. "When a child of a blended or LGBTQ+ family sees our book, I hope they will see themselves," he told the BBC. "But when a child from another dynamic sees it, I hope they will accept that families come in all shapes and sizes."
Joe Marriott, the Editorial Director of Puffin, the publisher of My Daddies, said in a statement: "It's a picture book that features a wonderfully likeable, fun and loving family that every reader will relate to, and answers an urgent need for more representations of gay characters in children's literature."
My Daddies is the first picture book published by Puffin that features two gay fathers, and the first to be published by both an LGBT+ writer and illustrator.