Fun Travel Guides: Toronto
For decades, Toronto has been referred to as 'the most multicultural city in the world'. A reputation which was solidified when the BBC gave Toronto this exact title in 2016. The city boasts 200 ethnic groups with over 140 languages spoken. This melting pot of cultures has created a very special energy in the city – an energy of inclusiveness!
Toronto's Gay Village has undergone major transformation over the last ten years, and it's where you will find restaurants of many different cuisines, gay bars and nightclubs, queer theatre, fetish nights, gay barbershops, thrumming patios, coffee shops, drag shows, leather bars, lodgings, saunas and shopping. Toronto's gay population has created a wonderful environment in the village for both visitors and residents to have a truly well-rounded experience!
Toronto's Entertainment District isn't just touristy but also offers great things to do for residents, including some very good restaurants to have a bite before seeing a world-class theatre production. Great daytime adventures for residents in the city include it's skyline-famous CN tower (the Edge Walk – walking the outside perimeter of the top of the tower, is highly recommended), and St. Lawrence and Kensington Markets are wonderful places to spend the afternoon wandering and perusing antiques and vintage items. Outdoor spaces like High Park, and the Waterfront are also great ways to pass an afternoon. 
Explore, eat and experience in the great city of Toronto with some of these excellent recommendations from Fun Travel Guides!
Explore
The CN Tower is a 553.3 m-high concrete communications and observation tower located in Downtown Toronto, Ontario, Canada. Built on the former Railway Lands, it was completed in 1976. Its name "CN" originally referred to Canadian National, the railway company that built the tower. It is a signature icon of Toronto's skyline and attracts more than two million international visitors annually.
EdgeWalk is CN Tower's most thrilling attraction in its history, and the first of its kind in North America. It is the world's highest full circle hands-free walk on a 5 ft. (1.5 m) wide ledge encircling the top of the Tower's main pod, 356m/1168ft (116 stories) above the ground. Designed with the highest international safety and security standards in mind, EdgeWalk is a Canadian Signature Experience and an Ontario Signature Experience. 
CN Tower is excited to welcome guests back to their observation levels daily from 10:00 a.m. to 8:00 p.m.! Please note that, due to COVID-19, some measures are being implemented to ensure the health and safety of our staff and guests.
To ensure physical distancing within the building, CN Tower admission will be limited to timed tickets only. Buying online in advance will allow you to better secure your desired date and time of visit. Guests can purchase tickets up to 30 days ahead of visiting.
To help prevent the spread of infection, all staff and guests are required to wear masks or face covering throughout their visit. Exemptions will be made for children under two years of age and for those who have medical considerations or are unable to put on or take off a face covering.
As part of its response to COVID-19, the CN Tower will be using thermal scanners at the entrance to detect if a guest has an elevated body temperature (defined as 38 degrees Celsius or higher). For everyone's safety,any guest with an elevated body temperature will not be allowed admission to the CN Tower. 
To ensure the safety of their staff and guests, EdgeWalk has limited all walks to 3 guests at a time to allow for physical distancing and deliver a great experience. All staff will be required to wear personal protective equipment (masks, gloves, face shields) and will follow rigorous cleaning protocols regularly throughout the day. 
All guests will be required to wear a mask or face covering, over the nose and mouth, throughout their visit. Sanitizing stations will be made available at the EdgeWalk front desk. Both staff and guests will be required to use the station prior to the experience.
Plexi-glass screens have been installed at the front desk in order to limit contact between guests and staff. All guest walk suits, and other accessories will be fully laundered/disinfected after each use.
To read more about the COVID-19 guidelines for the CN Tower and EdgeWalk, visit cntower.ca/en-ca/plan-your-visit/tickets.html and cntower.ca/en-ca/plan-your-visit/attractions/edgewalk/edgewalk-overview.html.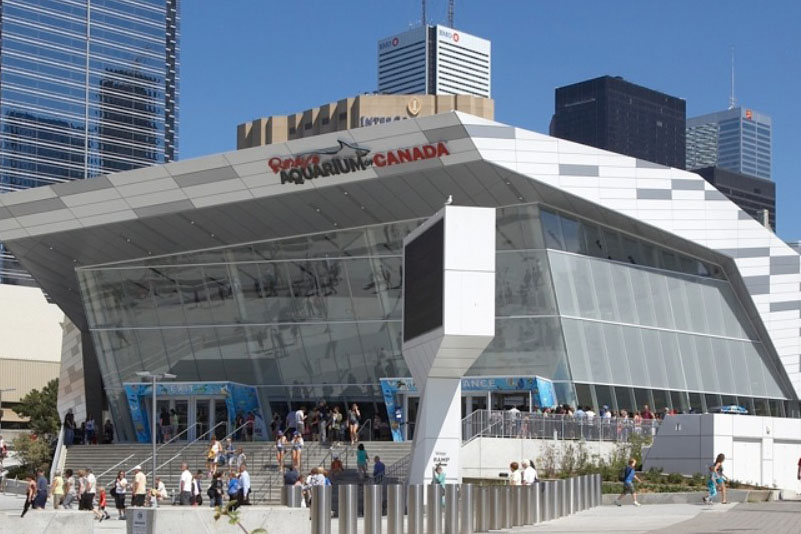 Immerse yourself in a world of 20,000 aquatic animals and discover your own underwater adventure. Ripley's Aquarium features North America's longest underwater viewing tunnel with more than 5.7 million liters of water and over 100 interactive opportunities.
At Ripley's Aquarium of Canada, their mission is to provide a world class experience that will foster education, conservation, and research, while providing fun and entertainment for locals and tourists of all ages. By showcasing the beauty and significance of their aquatic world and the animals within it, they will both entertain and inspire while encouraging you to respect and protect the waters of the world.
Ripley's Aquarium requires that all Guests wear facemasks, in compliance with the City of Toronto by law. All Aquarium Team Members will be required to wear facemasks while working.
They are limiting hourly attendance to control guest flow within the Aquarium, and create a better and safer experience for all. This reduced capacity means you can get close up to the exhibits, but not other guests! Online reservations are required to manage capacity limits and minimize touchpoints at the entrance.
The Aquarium asks that all guests follow social/physical distancing guidelines carefully, maintaining 2 metres (6 feet) of space from others. Family members and others (a "family unit") who live in the same household can be closer together. All others should strictly adhere to the physical distancing guidelines. This will apply throughout the attraction including in queue lines, in exhibits, and in restrooms.
To read more about COVID-19 guidelines for Ripley's Aquarium, please visit ripleyaquariums.com/canada/safety-measures/.
---
Eat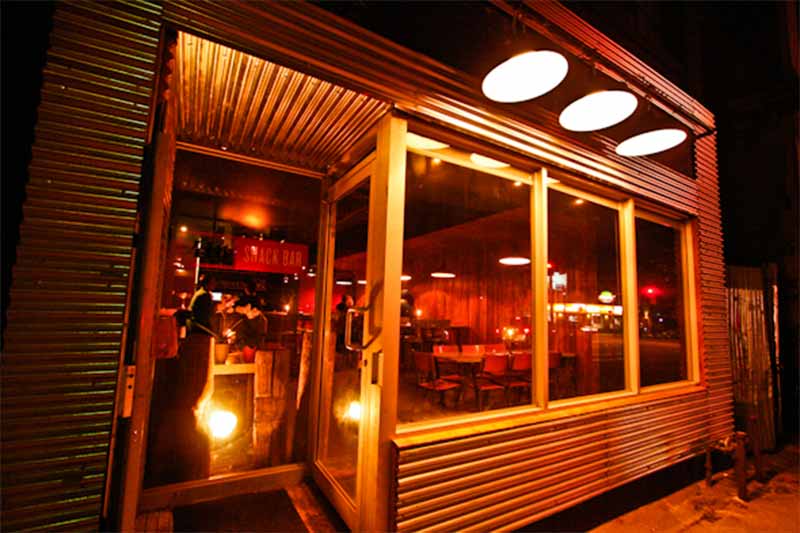 416 Snack Bar is a bustling hangout offering Asian-influenced small plates, draft brews & cocktails in a low-lit space. In Spain, they call this type of food tapas, and at 416 they call it snacks. It's definitely not intended to be eaten in an appetizer-main-dessert kind of way, they like to encourage guests to order a few pieces at a time, to ask their friend for a bite of whatever they ordered, and to just take time eating and drinking.
416 Snack Bar is back to having indoor seating — not a ton of it, but they also have some outdoor tables in front on the Bathurst street sidewalk as well. If you're coming by, please wait for a host to greet you and have your mask on to be led to a table – and understand that at 416, they have zero tolerance for people who are careless about COVID-related safety measures, or abusive behavior of any kind, including but not limited to: verbal/physical aggressiveness, racism, sexism, homophobia or transphobia.
To read the rest of the COVID-19 guidelines, visit 416snackbar.com.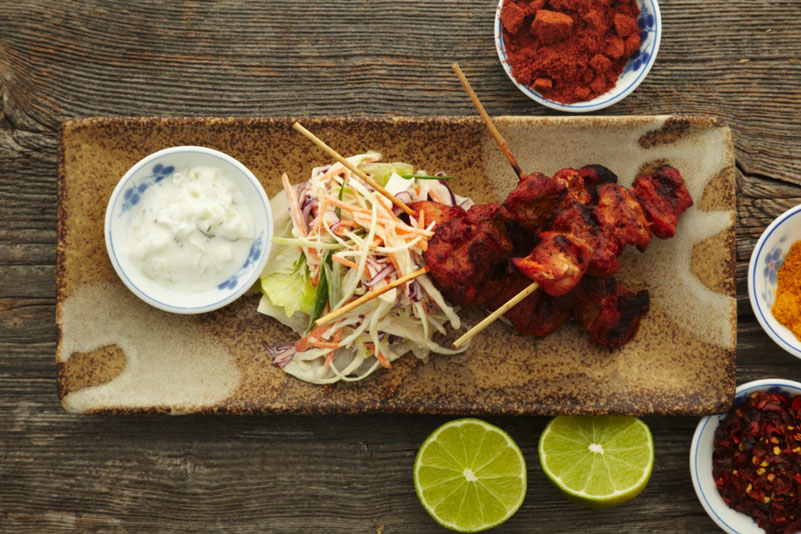 Welcome to Supermarket, a vibrant restaurant and bar located in the heart of Kensington Market since 2004! Supermarket Restaurant and Bar has continued to be a great place for friends to meet and get together for dining, drinks and great entertainment!
The menu is market fresh and perfect for dining alone or sharing tapas style with larger parties. For a decade now, Supermarket has continued to produce excellent and fresh food dishes that are easy on the budget!
Supermarket is now open for outside seating! Their team has implemented strict precautionary measures to keep everyone safe. All employees will wear masks and sanitize all surfaces after each customer. Customers will line up outside 2 meters apart in the designated marked off areas. Only one customer allowed inside at a time. If you feel sick or are feeling symptoms, please stay home!
To find out more, visit supermarketto.ca.
---
Experience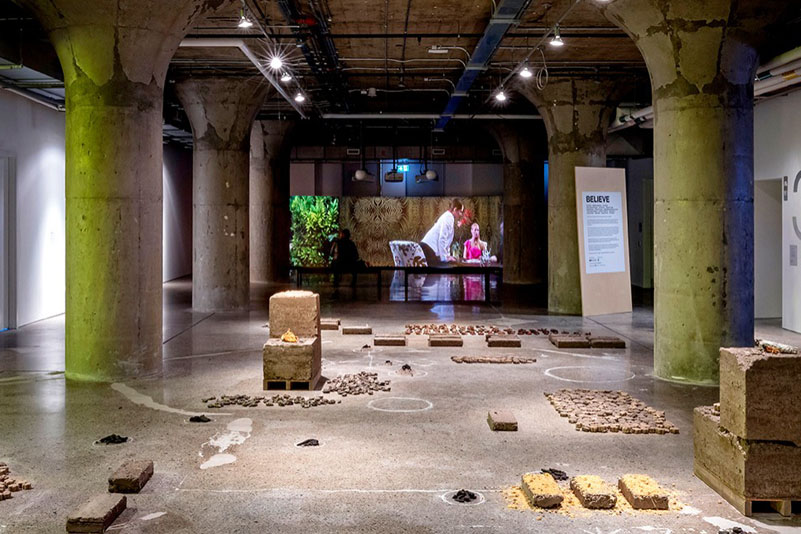 The Museum of Contemporary Art Toronto Canada (MOCA) is in a defining phase of its evolution, as it moves into a landmark heritage building and further advances 20 years of exhibiting, collecting and nurturing innovative contemporary art and cultural practices. In September 2018, MOCA moved into a 55,000 square foot purpose-designed home in a former industrial space at the heart of a new neighborhood in the Lower Junction.
MOCA is motivated by the belief that museums can be culturally and socially useful. They promote exceptional artistic thinking and provide a community space for discourse and creativity. Working across all contemporary art forms, they empower the local Toronto art scene, while informing the international. MOCA is an accessible, welcoming hub rooted and engaged in a culturally rich neighborhood; it is here, through art, that you can feel the specialness of this invigorating and hyper-diverse city.
MOCA is now open Thursday through Sunday from 11:00 a.m. to 6:00 p.m., and 11:00 a.m. to 9:00 p.m. on Fridays. The first hour of each day (11 am-12 pm) will be reserved for those at a greater health risk, including seniors.
MOCA has implemented new safety and health measures, including timed ticketing, limited capacity, physical distancing and signage, hand-sanitizer available, reduced seating, and additional cleaning. The museum asks that you also help by masking up, self-screening, and following hygiene and physical distancing recommendations.
For more information on new guidelines, visit moca.ca/visit.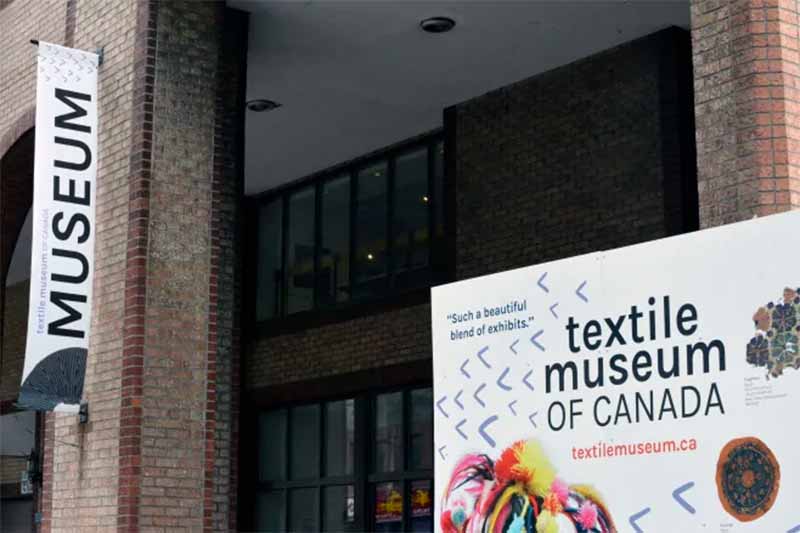 The Textile Museum of Canada aims to inspire understanding of the human experience through textiles. They are the only museum in Canada delivering programs and exhibitions dedicated solely to textile arts. The Museum ignites creativity, inspires wonder, and sparks conversation through the stories held within our global collection of textiles, and active engagement with contemporary art practices.
The Museum's exhibitions present the work of local, national, and international contemporary artists and often draw from the Museum's permanent collection. The Museum is an internationally renowned educational institution, recognized for the relevance and diversity of its exhibitions, innovative approaches to educational programs, and the significance and digital accessibility of its permanent collection.
The Museum is now open Wednesday – Saturday. They ask that you please review our Guidelines for Visitors before arriving as it contains important information about your visit. Admission to the Museum will be on a timed ticketing system to ensure social distancing protocols.
See more about what the great city of Provincetown has to offer at funtravelguides.info/public/city/toronto!
When travelling, we encourage you to adhere to all health guidelines both local and national. Be sure to check out Toronto's current COVID-19 Guidelines at www.toronto.ca/home/covid-19/.