Fun Travel Guides: Philadelphia
Famous as the birthplace of "life, liberty, and the pursuit of happiness", the great city of Philadelphia was founded on principles of equity and freedom of expression more than 300 years ago. Today, the "City of Brotherly Love" is a welcoming place for LGBTQ citizens and visitors alike.
Philadelphia is a dynamic city, sunup or sundown, and for citizens of this amazing city there is still a lot to to see. By day, explore four centuries of history and architecture, quaint neighborhoods and remarkable museum collections. When the sun sets, the city heats up with candlelight tours and delectable dining.
Explore, eat and experience in your great city of Philadelphia with some of these great recommendations from Fun Travel Guides!
Explore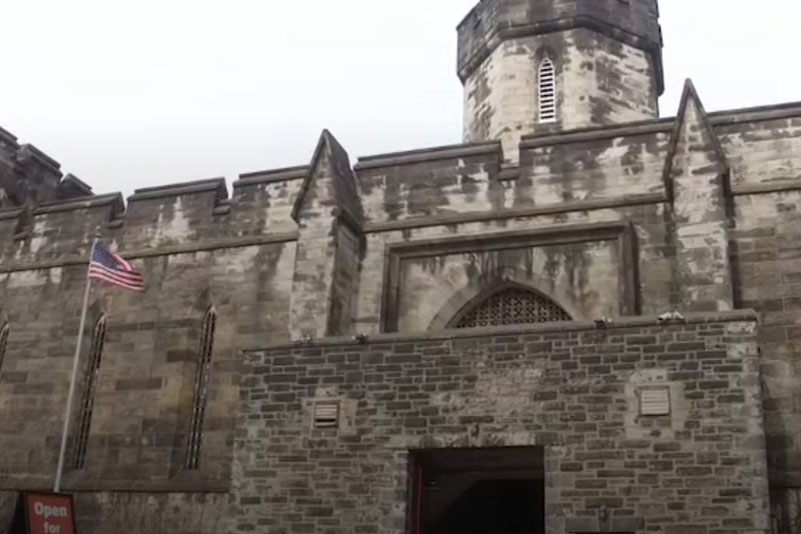 Eastern State Penitentiary was once the most famous and expensive prison in the world, but stands today in ruin, a haunting world of crumbling cellblocks and empty guard towers. Its vaulted, sky-lit cells once held many of America's most notorious lawbreakers, including "Slick Willie" Sutton and "Scarface" Al Capone.
Due to COVID-19 restrictions, all tickets are required to be purchased in advance online. Face masks are required to be worn by all visitors 2 and older at all times during your visit. If you do not have your own mask, you can purchase a fabric mask when you buy your ticket online.
Visitors will follow a linear, one-way path through the site, and the site will not offer group tours, guide-led tours, or Hands-On History experiences at this time. For more information, visit easternstate.org/safety.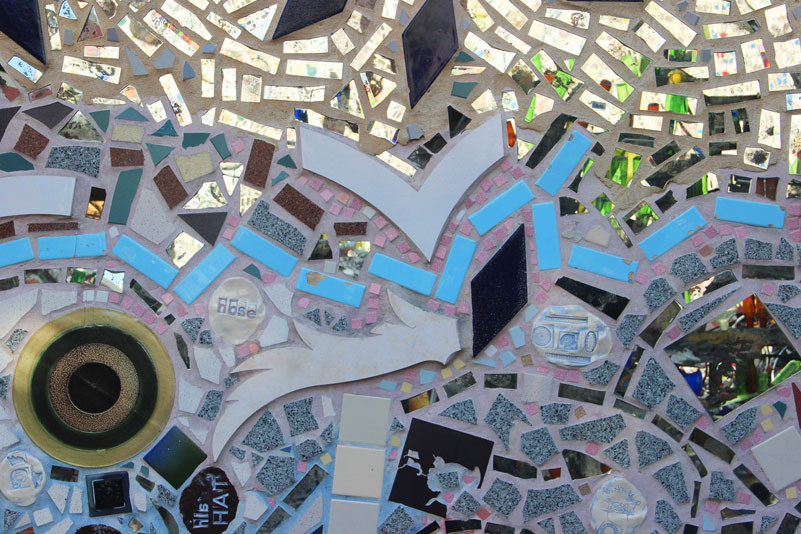 Philadelphias Magic Gardens (PMG) inspires creativity and community engagement by educating the public about folk, mosaic, and visionary art. PMG preserves, interprets, and provides access to artist Isaiah Zagar's unique mosaic art environment and his public murals.
PMG is now open, and all visitors, including members, must reserve tickets online in advance. No tickets will be sold on site, and for the safety of guests and staff they are limiting the capacity per time slot. Masks must be worn by everyone over the age of 5 who enters PMG. Masks must be properly worn over the nose and mouth both outside in the Gardens and inside the galleries and lobby.
Masks must be worn by everyone over the age of 5 who enters PMG, and must be properly worn over the nose and mouth both outside in the Gardens and inside the galleries and lobby. PMG asks that you please maintain 6 feet of distance between yourself and other parties. For more information, visit phillymagicgardens.org/covid-19/.
---
Eat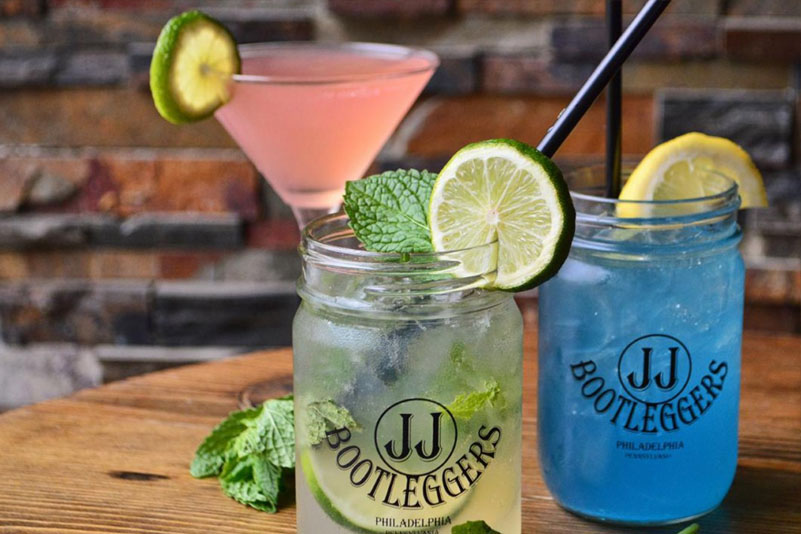 JJ Bootleggers is one of Pennsylvania's first moonshine themed bars & restaurants located in Philadelphia. The bar offers a great selection of libations, but focuses mainly on moonshine and moonshine signature cocktails. For the beer lovers, they offer ten rotating drafts and a wide selection of canned and bottled beers.
JJ Bootleggers is open for outside dining from Friday-Sunday. The are now also offering a limited take out and delivery menu, and will also be taking orders online. All food is being prepared and picked up at their sister location Burrito Bonito at 212 Market Street. For more information, visit jjbootleggers.com.

No matter who you are, you are welcome at Tabu. The concept of Tabu Lounge and Sports Bar was created out of a need to have a true sports bar that caters to the the diverse and dynamic crowd that makes up Philadelphia's Gayborhood located in Washington Square West.
With a menu that consists of such awesome, finger-licking food as wings, fries and tots, mac and cheese and tacos, there's something for everyone's hungry stomach to enjoy. There are also tons of events happening, including Drag Shows, Trivia and Bingo. Drop in and see what's going on at Tabu!
Tabu is now open from 11:00 a.m. to 2:00 a.m., with social distancing guidelines in place. For more information, visit tabuphilly.com.
---
Experience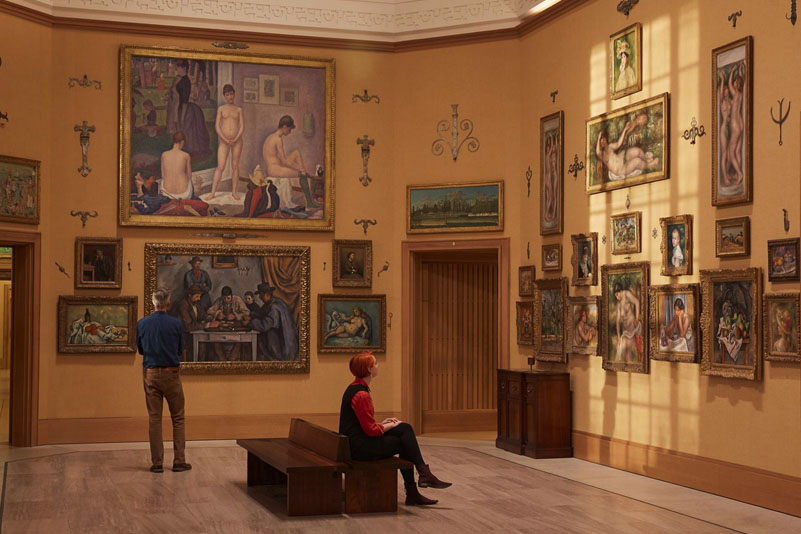 The Barnes Foundation founder, Dr. Albert C. Barnes, believed that art had the power to improve minds and transform lives. The diverse range of art and educational programs at The Barnes Foundation are based on his teachings and one-of-a-kind collections with both his art holdings in Philadelphia and the rare trees, flowers, and other plants at the Barnes Arboretum.
The Barnes Foundation is now opened Friday-Monday from 11:00 a.m. to 5:00 p.m. for visitors and 10:00 a.m. to 5:00 p.m. for members. Guests are encouraged to book tickets online, as a limited number of visitors will be permitted in the galleries at one time. The Barnes Foundation asks all visitors to wear face masks, practice social distancing and to regularly sanitize their hands.
For more information on guidelines, visit barnesfoundation.org/plan-your-visit-new/safety-guidelines and watch the safety procedures video to plan your visit.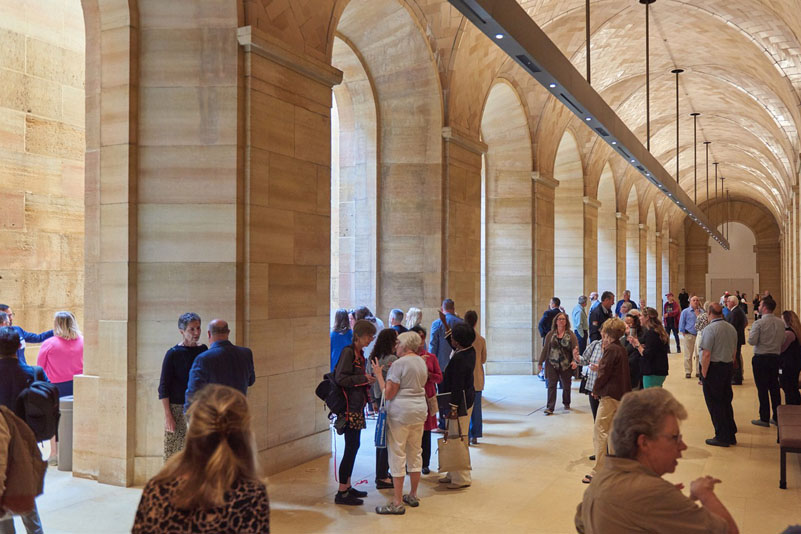 The Philadelphia Museum of Art (PMA) brings the arts to life, inspiring visitors through scholarly study and creative play to discover the spirit of imagination that lies in everyone. PMA connects people with the arts in rich and varied ways, making the experience of the Museum surprising, lively, and always memorable.
PMA is currently closed through September 5, but will be reopening on September 6. Only a small number of tickets will be available for purchase at the museum each day, so visitors are strongly advised to reserve admission tickets in advance online, beginning August 17.
All visitors above the age of 2 and museum staff are required to wear masks at all times. Before entering the museum, a staff member will take guests temperature with a touchless device. Visitors showing signs of illness at any time during their visit will be asked to return at a later date.
For more information about PMA guidelines, visit philamuseum.org/visit/tips-policies.
See more about what your great city of Philadelphia has to offer at funtravelguides.info/public/city/philadelphia.
When travelling, we encourage you to adhere to all health guidelines both local and national. Be sure to check out Philadelphia's current COVID-19 Guidelines at www.phila.gov/programs/coronavirus-disease-2019-covid-19.