Fun Travel Guides: New York City
What can you do in New York City? Just about anything you want to! New York City has always been considered to many as the epicenter of art, culture, entertainment, fashion, food and nightlife, making it a LGBTQ mecca!
Gay NYC has expanded from its epicenter, the historic Stonewall Inn in Greenwich Village where gay liberation was born with the riots of 1969. Currently, there are large gayborhoods in Chelsea and Hell's Kitchen, but it is becoming more common to see same-sex couples holding hands everywhere, including the sidewalks of the fashionable Upper West Side / Lincoln Center neighborhood.
Washington Heights, Harlem, Jackson Heights, Park Slope and Bushwick have growing gayborhoods that are well worth researching and visiting. Gay New Yorkers are comfortably and openly living in a variety of neighborhoods beyond that very gay stretch of the West Side between Greenwich Village and Columbus Circle.
The city is composed of five boroughs covering over 300 square miles. But with so much to see and do within the 23 square miles of Manhattan, most residents and visitors sadly don't have time to walk or cycle across the Brooklyn Bridge, or visit the outer boroughs.
There is still so much to experience in the great city of New York! The city is known for its lively and bustling way of life, as well as its open-mindedness and freedom of expression. Whether you're going out for bagels and a walk in the park, going on a walking tour of Manhattan, or taking a ferry across the bay for a glimpse of the Statue of Liberty, you will always have a great time.
Explore, eat and experience in the great city of New York with some of these excellent recommendations from Fun Travel Guides!
Explore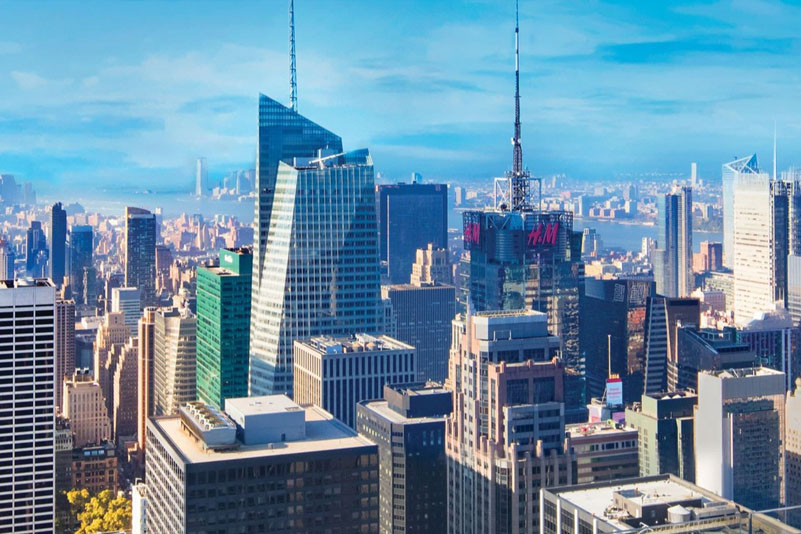 Get the best view in all of New York City from the Top of the Rock Observation Deck at Rockefeller Plaza. Soak up three floors of indoor and outdoor viewing areas and admire the Big Apples popular landmarks, such as One World Trade Center, the Empire State Building, the Chrysler Building, the Brooklyn Bridge, the Statue of Liberty and more.
Top of the Rock reopened on August 6, and their new hours are 1:00 p.m. to 9:00 p.m. every day, and they have a new set of safety and cleaning procedures to keep guests safe. They will be conducting temperature screenings for all guests upon entry, implementing touchless check-in, minimizing the need for guests to touch surfaces such as doors and elevator buttons, and limiting each elevator cab to no more than four people or a single party. Face coverings and gloves are required for all employees and third-party vendors in public areas.
To purchase tickets in advance for Top of the Rock, please visit topoftherocknyc.com/buy-tickets/vip.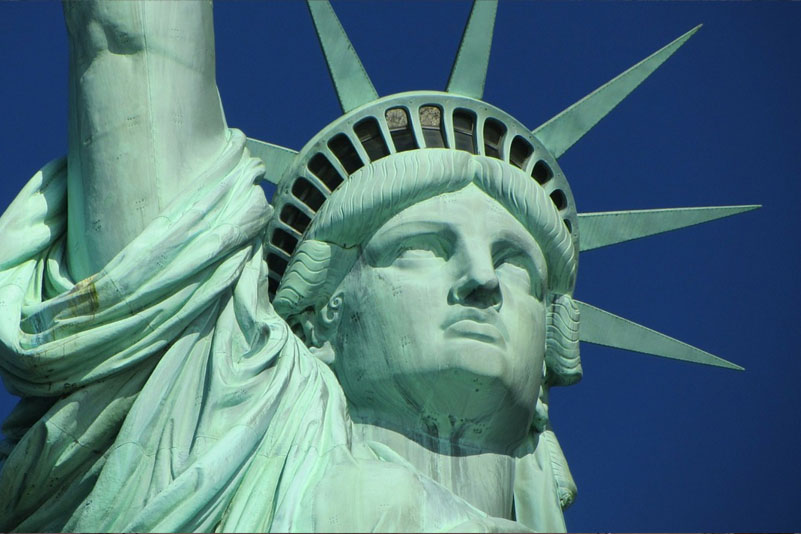 "The Statue of Liberty Enlightening the World" was a gift of friendship from the people of France to the United States, and was dedicated as a universal symbol of freedom and democracy on October 28, 1886. Located on Liberty Island, it was designated as a National Monument in 1924.
Liberty Island has partially reopened as of Monday, July 20; aligning to New York City's move into Phase Four of New York State's reopening plan. The Statue of Liberty Museum partially reopened on Monday, August 24. Daily park hours of operation are 8:30 AM to 5:00 PM.
Now open are the grounds of Liberty Island (Liberty Information Center closed), The Statue of Liberty Museum (Theater closed), audio tours (included in the price of your ticket), limited food and gift shop services, and public restrooms. The Statue of Liberty interior including pedestal and crown access, Liberty Island Information Center (open for emergency medical services), and indoor dining remain closed.
Various elements of the park experience are modified:
Significantly reduced visitor capacity on ferries. Tickets are only available by specific time of departure.
Controlled, one-directional access and queuing lines for the ferry departure security screening, museums, gift shop, and food services.
In-person ranger tours are unavailable.
Social distancing floor markers and signs have been posted.
Enhanced and frequent disinfecting of all public spaces and surfaces.
Hand sanitizing stations are located in the food service common areas.
Visitors are strongly encouraged to make advanced ticketing reservations at www.statuecruises.com to avoid ticketing lines in Battery Park, NY or Liberty State Park, NJ.
For more information about the Statue of Liberty and Liberty Island COVID-19 procedures, visit the reopening website at nps.gov/stli/planyourvisit/reopening-covid-details.htm.
---
Eat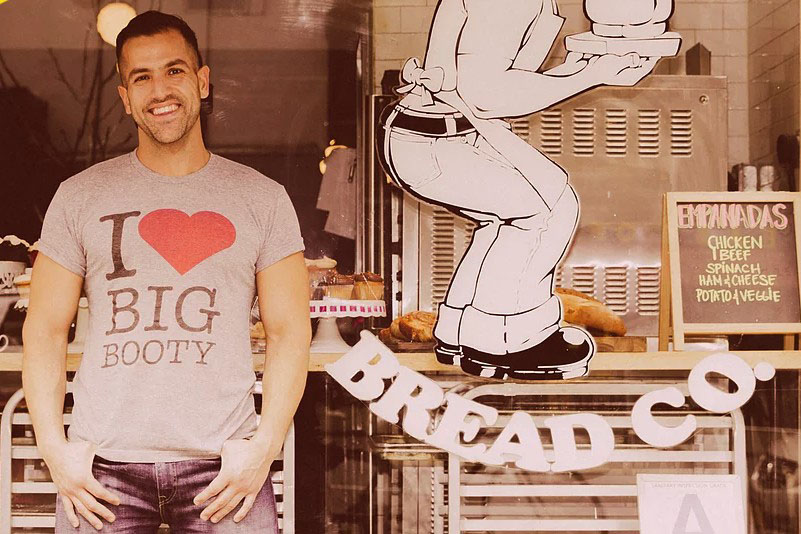 Jose Rojas founded Big Booty Bread Co. in 2005 inspired by his roots in Latin American culture and his insatiable taste for baked goods. As just one bite into any of the bakerys signature products will reveal, from guava turnovers, dulce de leche cupcakes and peanut butter cookies to freshly baked bread and croissants, Jose Rojas possess more than the know-how to bake'it is a skill born from within you.
Big Booty Bread Co. has updated their hours, and are open for business from 10:00 a.m. to 6:00 p.m. For more information, visit bigbootybreadco.com.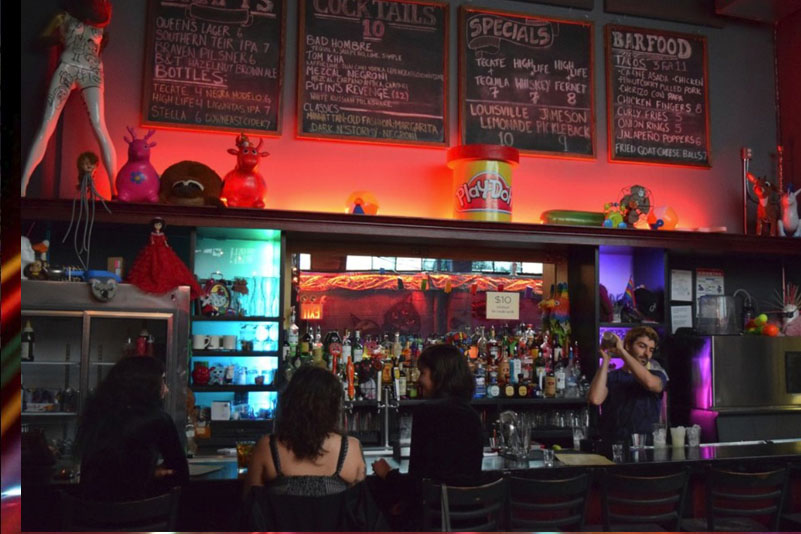 Located in Ridgewood, Queens, The Deep End, serves homestyle favorites for brunch and dinner, and hosts queer-skewing parties and performances later into the night. Bear parties, otter throwdowns and queer womens' bashes go down just about every week, so get ready to sweat on that dance floor.
The Deep in is now open for outside seating, and hosts Smash Thursdays, a video game tournament, from 6:00 p.m. to 10:00 p.m. Guests must bring a mask and wear it — no mask means no service — and they must bring their own controllers. Hand sanitizer and wipes will be provided.
For more information, visit thedeepend.nyc.
---
Experience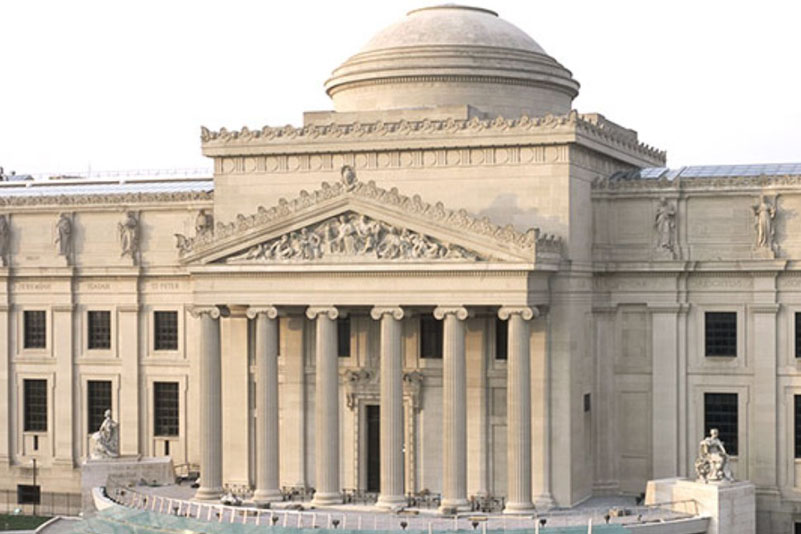 The mission of the Brooklyn Museum is to create inspiring encounters with art that expand the ways we see ourselves, the world and its possibilities. They believe that the open and free exchange of ideas among people of diverse beliefs, cultures, and experiences stimulates new understandings and expands insights into our shared humanity and promotes social generosity.
Because of this, the Brooklyn Museum hosts many interesting, exciting and innovative exhibits that serve as a conduit for open sharing and learning.
The Brooklyn Museum is reopening September 12 with more convenient hours. As part of a safe reopening, all tickets are timed, with entry every 15 minutes. To limit the number of people in our galleries, only our 1st and 5th floors will be open.
To buy tickets, visit brooklynmuseum.org/visit/hours_admission/museum_hours. For more information about reopening, visit brooklynmuseum.org/visit/health.
Visits to the garden will remain at 50% capacity, and the Pavilion in the garden will remain closed for the time being. All visitors will be asked to enter and exit through the main entrance of the garden (by the Dueling Oaks). Markings on the ground at the entrance will ensure visitors stand 6 feet apart, should a line need to form.
All visitirs are asked to wear face masks as per CDC, state, and city guidelines, and face masks will be available for purchase upon entry. For more information, visit noma.org/sculpture-garden/background.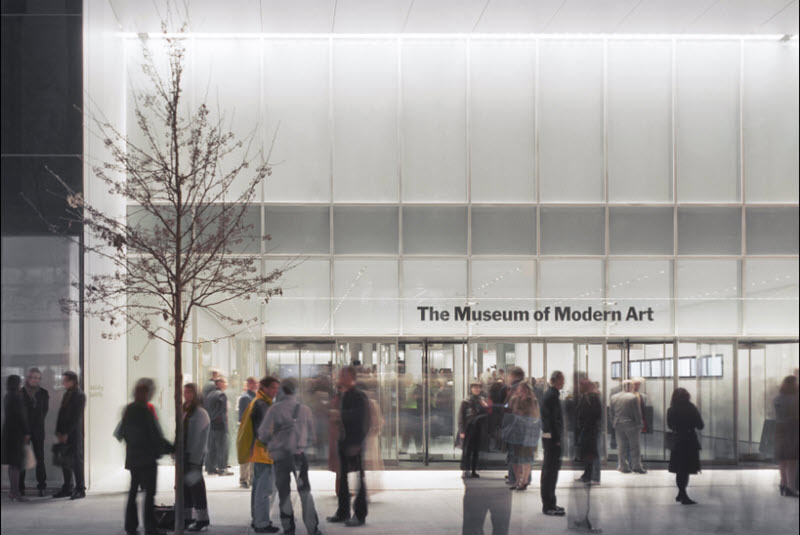 The Museum of Modern Art (MOMA) celebrates creativity, openness, tolerance, and generosity. They aim to be inclusive, both onsite and online, where diverse cultural, artistic, social, and political positions are welcome.
MOMA is committed to sharing the most thought-provoking modern and contemporary art, and invites you to join them in exploring the art, ideas, and issues of our time.
MOMA is now open! Entry to the Museum is by advance timed ticket only and capacity is limited. Tickets must be reserved online and will not be available at the Museum.
Free access to MoMA through September 27 is made possible by UNIQLO, with tickets released one week in advance in one-week blocks, every Friday at 10:00 a.m. EDT. General admission tickets for September 28–October 31 are also available.
Members do not need to book tickets in advance. An allocation of timed tickets is reserved for members each hour; guest privileges
apply. Mondays are reserved exclusively for members and their guests.
See more about what the great city of New York has to offer at funtravelguides.info/public/city/new-york-city!
When travelling, we encourage you to adhere to all health guidelines both local and national. Be sure to check out New York's current COVID-19 Guidelines at www1.nyc.gov/site/coronavirus/index.page.