Fun Travel Guides: Fort Lauderdale/Wilton Manors
Fort Lauderdale  and  Wilton Manors  are the perfect combination of sea, sand, sun and fun. Not only is the Fort Lauderdale area very queer, but it is always growing and improving, and residents know how to relax and have a good time!
Visitors always have a good time in the Fort Lauderdale area, but there is still so much for residents to do as well! Residents may think they've seen it all, but there is now a new rail system, called Brightline, that connects Fort Lauderdale to its nearby communities. Whether you're a culture-seeker who wants to visit the many museums, a nature-lover who craves paddling and water adventures, or a foodie who loves to chow down on some amazing seafood and comfort food, the Fort Lauderdale/Wilton Manors area has something for all its residents to enjoy!
Explore, eat and experience in the great cities of Fort Lauderdale and Wilton Manors with some of these excellent recommendations from Fun Travel Guides!
Explore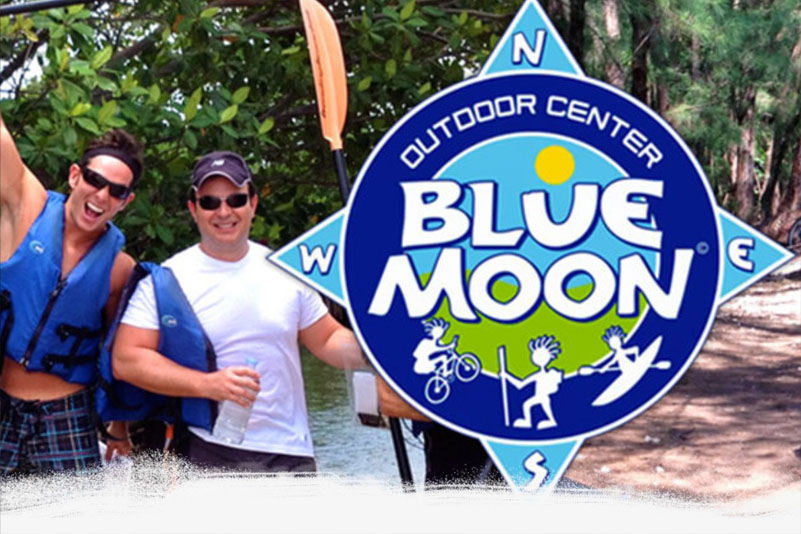 If you're looking for an exciting paddling experience on the water in Fort Lauderdale, Blue Moon Outdoor Adventures is the place! Their passionate, fun-loving team is excited to provide interactive kayak tours to locals and vacationers alike.
From their renowned Full Moon Kayak tours to our themed float adventures and training opportunities, they offer an experience for everyone. There is absolutely nothing they love more than sharing the wonders and magic of Florida's beautiful waterways with others. Let Blue Moon Outdoor Adventures help you paddle off toward adventure!
Blue Moon Outdoor Adventures is open every day from 9:00 a.m. to sunset! They are no longer accepting walk-up reservations, so customers must reserve online. They also ask that all customers arrive with a mask that should be worn at all times.
For more information, visit bluemoonoutdoor.com.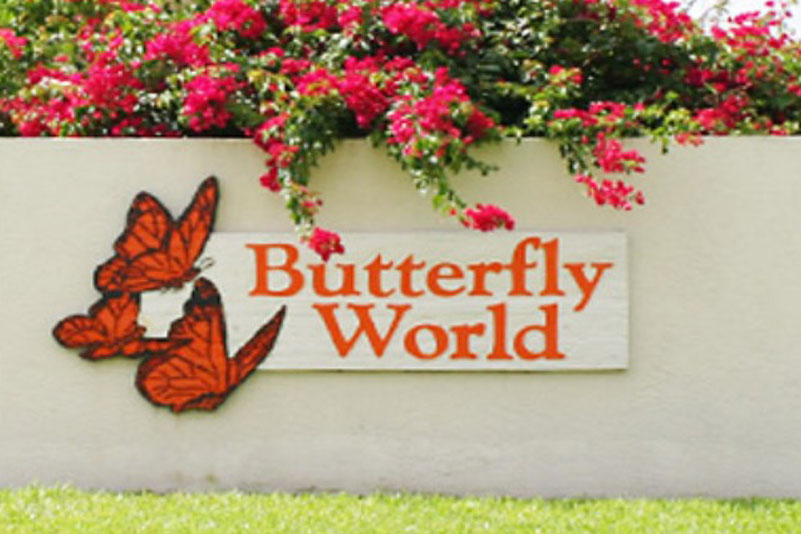 Butterfly World is the result of one mans hobby gone wild! Born of Dutch immigrants, Ronald Boender grew up in Illinois and had always had a fascination with butterflies, beginning with the cabbage whites, black swallowtails and silk moths he found while growing up on his fathers farm.
He moved to Florida in 1968, and after retiring from a successful career as an electrical engineer, he decided to actively pursue his interest in butterflies, beginning by raising local butterflies and butterfly food plants in small numbers at his home. When he learned there was a market for'farmed' butterflies for sale to Universities and Zoos, Boender established MetaScience Co., a commercial butterfly farm, in 1984. The staff at MetaScience produced up to 1000 butterfly pupa per week, and established methods of butterfly rearing that are still in use at Butterfly World.
Butterfly World is open Monday through Saturday from 9:00 a.m. to 5:00 p.m., and Sunday from 11:00 a.m. to 5:00 p.m. Guests must purchase tickets in person, since no online reservations are available at this time.
Guests ages three and older must wear masks or facial coverings at all times – including outdoor areas. Children two and younger do NOT have to wear a mask- per county guidelines.
Guests must observe "social distancing" (6 feet apart) at all times, and must be kind to staff and fellow guests. The Lorikeet Encounter will admit only two parties at a time.
To read more about COVID-19 guidelines and to plan your visit, go to butterflyworld.com/plan-your-visit-admission-rates/.
---
Eat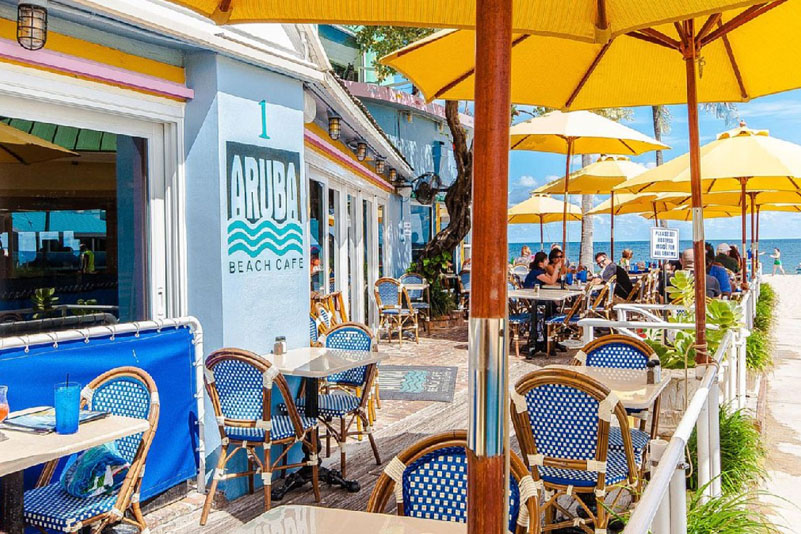 At Aruba Beach Cafe, good food, drinks, friends, and laughter are always the catch of the day. Whether you arrive from a stroll on the beach or from the valet, you will immediately feel the island influence. Nestled in the swaying palms of the beach at Lauderdale-by-the-Sea, Aruba Beach Cafe is a reminder of the Caribbean.
Open 7 days a week, guests can be in the "Islands" at a moment's notice. A smiling bartender will greet you with imaginative tropical cocktails at the 3 friendly bars. The casual bar, where familiar faces greet one another on a first name basis, is a favorite with locals and tourists. With wines, beers, and frozen concoctions all served to the beat of live island music.
Aruba Beach Cafe is open for patio seating. All staff are required to wear masks, and sanitation stations have been set up. Visit arubabeachcafe.com for more information.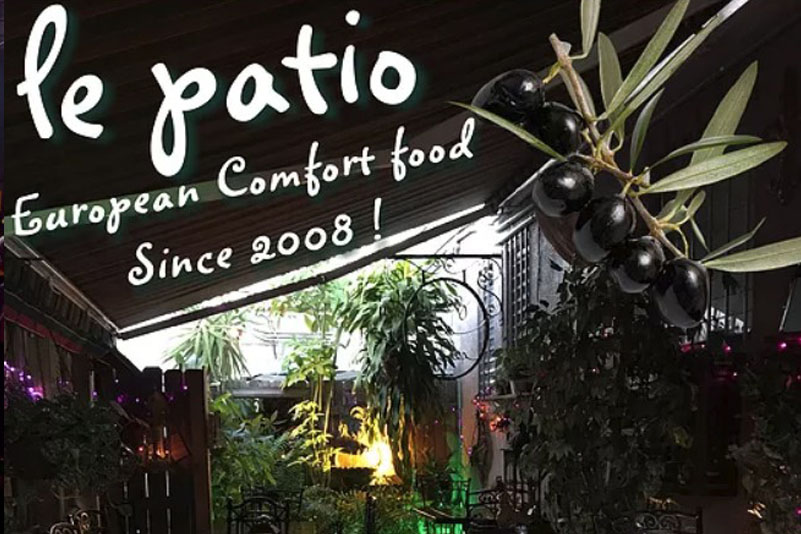 When you visit Le Patio, you're in for a treat! Experience their famous French onion soup, house made Lasagna oven baked to perfection, or scrumptious Shepherds pie and any of their many mouthwatering dishes.
Chefs Vero and Jean are renowned for their creative combinations of spices and sauces. The warm and charming atmosphere will instantly relax you as they spoil you with great options. Weekly menu specials offer unique flavors and pairings, as well as being very vegetarian friendly!
Le Patio has reorganized for your comfort and safety so that you can enjoy the space at its best. However, you may only enter their "safe haven" if you are wearing a mask, and they ask you to wear it each time you move around, and upon exiting. This is not only for your safety, but for the safety of the staff and the other guests present during your dining experience.
Hand sanitizer is available for at the bar, however they highly recommend that you wash your hands. Hand washing is the most the most efficient remedy against the spreading of the unprecedented virus.
To find out more, visit lepatiowiltonmanors.com.
---
Experience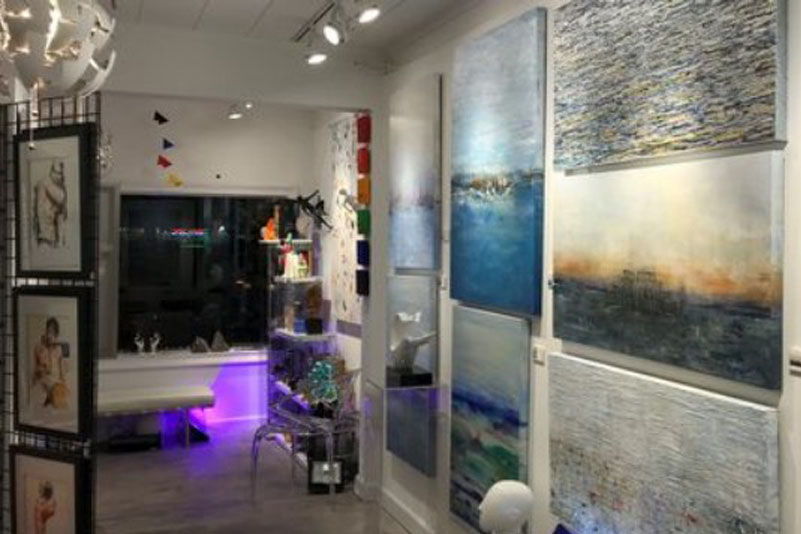 The Claudia Castillo Art Studio is a contemporary art studio located in Wilton Manors. The artist, Claudia Castillo, was born in Colombia and educated in the Pontificia Universidad Javeriana in Bogota. She sought additional arts studies in the Finishing School, NY; Frank Monaco Gallery, the Art Institute of Fort Lauderdale, and the National University of Colombia. Claudia's art is a process of transformation that starts with an inspired idea from the emotion evoked from nature, earth and water.
The outcome is instinctive and spontaneous: simply colors and forms. Claudia draws upon emotions to create her own sense of realism which is a transformative abstraction reflecting her unique reality of continual change.
The studio hours are Sunday, Wednesday and Thursday from 4:00 p.m. to 10:00 p.m., and Friday and Saturday from 4:00 p.m. to 11:00 p.m. Please follow CDC Guidelines by wearing masks during your visit, washing hands regularly, using hand sanitizer and staying at least 6 feet away from others.
For more information, visit claudiacastilloartstudio.com.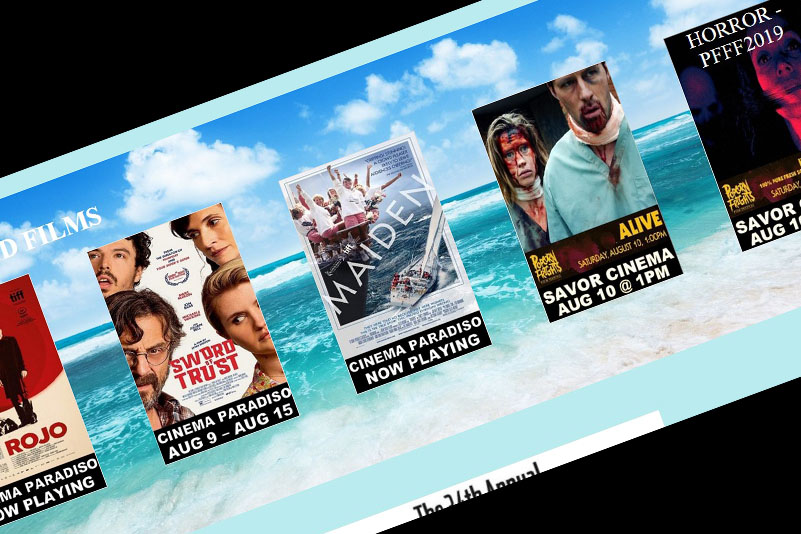 Cinema Paradiso, which began as an old church, has evolved over the years into one of Fort Lauderdale's greatest pearls. Through annual festivals like FLIFF and other year round initiatives, the theatre has established itself as a hotbed for culture and independent cinema.
Cinema Paradiso is now open. All guests must wear masks to attend, as well as have their tempertaure read before entering. Hand sanitizing stations are available in the lobby, and plexiglass shields have been installed at box office and concession counters.
Seats and rows have been blocked off to maintain social distancing, and attendance will be restricted to a 30% capacity. Guests are strongly urged to purchase tickets online before attending.
To read the full list of COVID-19 Guidelines for Cinema Paradiso, visit fliff.com/browse-films.
See more about what the great city of Provincetown has to offer at funtravelguides.info/public/city/wilton-manors!
When travelling, we encourage you to adhere to all health guidelines both local and national. Be sure to check out Fort lauderdale and Wilton Manor's current COVID-19 Guidelines at www.fortlauderdale.gov/Home/Components/News/News/4118/16 and www.wiltonmanors.com/729/Coronavirus-Updates.