'Fresh Prince' cast to remember James Avery in surprising reunion special, Airbnb lists mansion
Actor Will Smith has revealed that the cast and producers of 90s sitcom favorite The Fresh Prince of Bel-Air will be getting together for a one-off reunion special! Though Bel-Air's favorite bear, Uncle Phil — played by dearly departed actor James Avery — will not be there physically, it leaves no doubt in our mind that the cast and crew are most likely planning a nice tribute to the beloved character.
Back in April, Will Smith hosted a virtual cast reunion where they shared a very emotional and moving tribute to the late actor, who died in December of 2013. Last week, Will shared pictures from the reunion special on Instagram with a post that read, "Today is exactly 30 YEARS since The @FreshPrince of Bel-Air debuted! So we're doin' something for y'all… a for real Banks Family Reunion is comin' soon to @HBOmax! RIP James. #FreshPrince30th".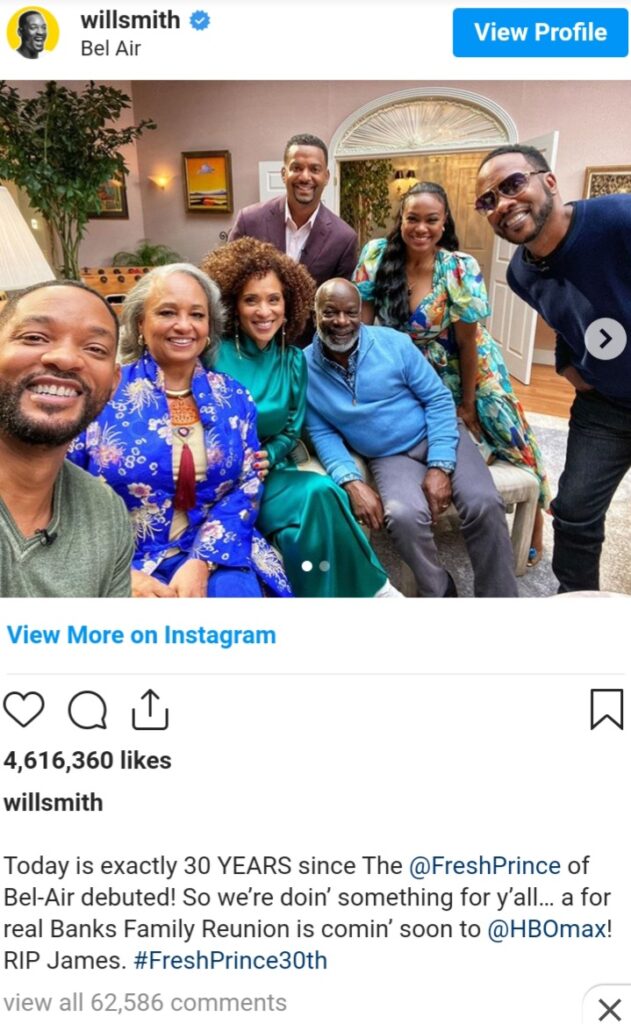 The upcoming special, expected to air in some time close to Thanksgiving on HBO Max, has been described as "a funny and heartfelt night full of music, dancing, and special surprise guests, in honor of the series that ran for six seasons and 148 episodes".
The reunion special seems to also include a very unexpected guest — actress Janet Hubert, who played Will's Aunt Viv, a university professor and wife to Uncle Phil! Janet Hubert has never been shy about sharing details of the long feud between her and Will Smith, which is reportedly the reason why she was let go from the sitcom in 1993 after three seasons.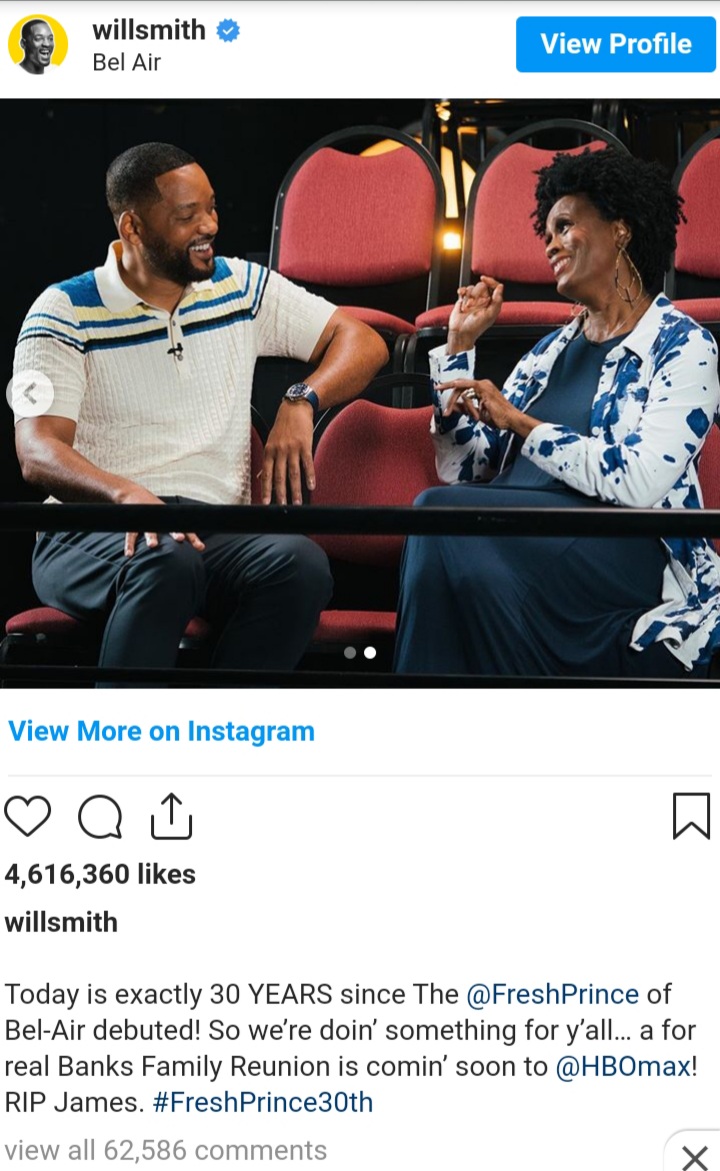 The news of Hubert's involvement may come as a surprise to many, since Hubert stated back in 2011 that "there will never be a reunion", before later criticizing the entire cast in 2017 for reuniting without her. But in photos shared to Will's Instagram, it seems as though they may have finally buried the hatchet after nearly 30 years!
Concurrently, with the news of the reunion special, Airbnb has also announced that they will be offering fans of the show the chance to stay in the show's iconic mansion, which is officially listed on Airbnb, for only $30 a night! Only five one-night stays will be up for grabs on October 2, 5, 8, 11 and 14, with booking requests opening on September 29.
 
Fresh Prince fans who are able to secure a booking will enjoy soaking up the sun on the poolside, Philly cheesesteaks on silver platters, and a virtual welcome from DJ Jazzy Jeff. Each $30 stay can be reserved for two L.A. County residents. Only duos who live in the same house will be allowed to book, and coronavirus precautions will be in place.