Fort Pitt Bears keep the summer furry and fun with Three Rivers Bear Run!
The Fort Pitt Bears are keeping the summer fun in Pennsylvania with Three Rivers Bear Run 2023, coming in August!
The Three Rivers Bear Run (3RBR) is an extended weekend celebrating the bear community and those who identify as bears, cubs, otters, and those who appreciate them. Consider joining the excitement in the host city of Pittsburgh, Pennsylvania for a weekend of entertainment.
The dates for 3RBR are Friday, August 4th through Sunday, 6th, 2023, and will include a weekend of fun, furry events, including the Bubbles, Bears and Blackout Party on Friday, August 4th at Club Pittsburgh, and the 3 Rivers Bear Contest and Party at PTown Bar on Saturday, August 5th! They will be closing out the weekend with the Closing Social on Sunday, August 6th at Club Pittsburgh! 
There will be other fun events throughout the weekend that will soon be announced, giving you the chance to meet other sexy, furry bears and a chance to make friendships that can last a lifetime! Keep checking the Fort Pitts Bear website and socials for more details to come!
Register for the event today by heading over to their registration page! You can also participate by becoming a sponsor (there are three tiers: Otter, Cub and Bear) or applying to be a vendor!
Registration fees for 3RBR are as follows:
February 1 – May 31: $185.00 + system fees
June 1 – June 30th: $195.00 + system fees
July 1- July 31: $205.00 + system fees
Walk-In / At-the-Door Registration: $225.00 + system fees
Please note: Before registering please know that this event has a COVID-19 Protocol. All attendees must provide proof they have completed at least two doses of the COVID-19 vaccination by the time of the scheduled event in order to be eligible to attend.
3RBR also highly encourages and recommends that everyone receives their COVID booster(s) as allowed in your area and prescribed by the CDC. Positive ID and Proof of Vaccination are required for entry. No exceptions for the vaccination requirement.
For full registration terms, head over to the registration page.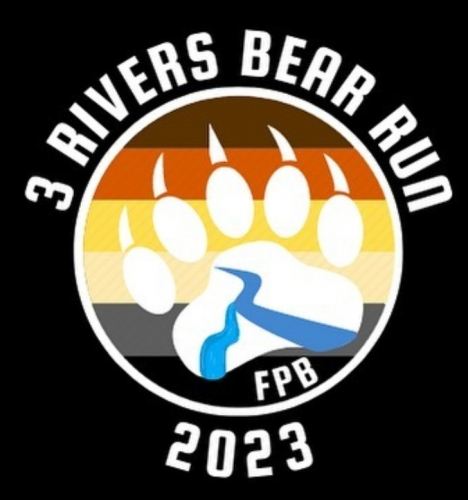 For more info about the Fort Pitt Bears and Three Rivers Bear Run, visit their website and follow them on Facebook, Twitter and Instagram!