Flick Solitaire serves fierce drag with stunningly queer new deck
Flick Solitaire is a reimagining of the classic card game with new flick mechanics, immersive sound & vibration, plus the concept of having "art at its heart", including beautifully designed decks of cards from diverse artists.
From neon infused Deep Space Desperados to cute pixel art Regal Rascals, the unique commissioned decks on offer add a cool new dimension to this classic game.
Launching this week is the game's eighth themed deck, produced by artist Ollie Tarbuck – the stunning Drag Deck. Tarbuck has designed by far the most dazzling deck to date, a rainbow-filled, glitter-sparkling, and fabulously gender-bending array of cards featuring 12 UK drag performers – the majority of whom are proudly trans.
Ollie is a game artist by day and drag king by night, so this is a true creative mashup of jobs!
Let's meet the drag performers: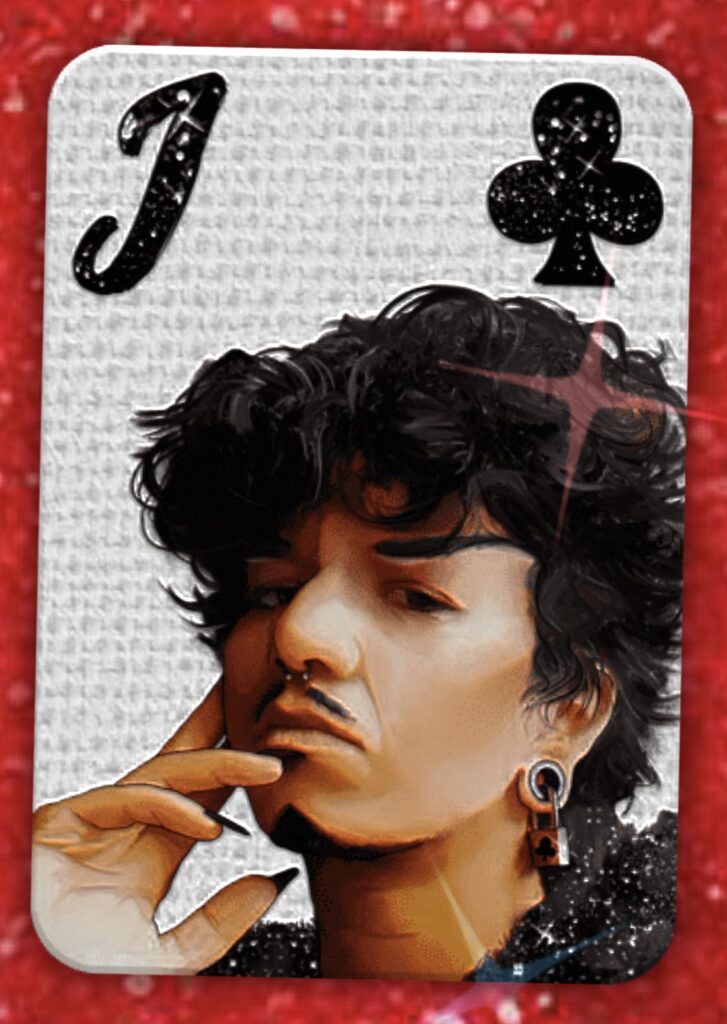 Everyone is familiar with iconic playing card designs so I loved the idea of flipping it on its head with drag kings, queens, and inbetweens! Featuring a selection of some of my favourite UK drag artist associates and my own dashingly deadpan drag king persona Oliver Assets.

Ollie Tarbuck – Thud Media
Flick Solitaire all started with one LGBTQ game developer and his 'fantastic four' artists. From Spain to the UK and Finland, Flick Solitaire ventured far and wide with its plan to commission cool, independent, and diverse artists for this supercharged solitaire game.
Since early in its inception, Flick Solitaire has built a foundation for artists to invent, illustrate and earn with its mission to commission, feature and promote global talent.

Ian Masters – Flick Games
Solitaire is a perfect game to play in lockdown, and the fresh mechanics and interactivity Flick brings makes it even more engaging. Plus, with the added fabulousness of the new drag deck, it's possibly the closest you'll get to a drag show this year!
Flick Solitaire is available on App Store and Google Play.