Fishnets and Film Fest to Feature Bear Themed Program with Tom Goss
My firend and yours, singer, songwriter, and bear lover supreme Tom Goss will be making an appearance at "Fishnets and Film" in San Diego on August 5 to play some music and to screen his short film Reshaping Beauty.
Fishnets and Film is produced by Robby Kendall, also known as the drag persona Ms. Sweet Nothing (who also hosts the show). The event was originally created by Kendall in late 2021 to screen his first film, the dark comedy Drag Queens Must Die and since then, this Hollywood-themed and community based event has evolved into its own queer film festival that celebrates and promotes Queer Performance Art and Cinema throughout Northern California.
On August 5, however, Fishnets and Film will come to Southern California for a night of fun at San Diego's Gossip Grill and will serve as an introduction to Fishnet's "themed" programing.
"There are various communities under our LGBTQ+ umbrella" Kendall explains. "This time we introduce programs to feature individual communities so we can provide more representation and opportunity for their stories to be told. And those stories can be told through our performing artists and films that represent them. In the future, we will program other communities, provided folks are receptive to them."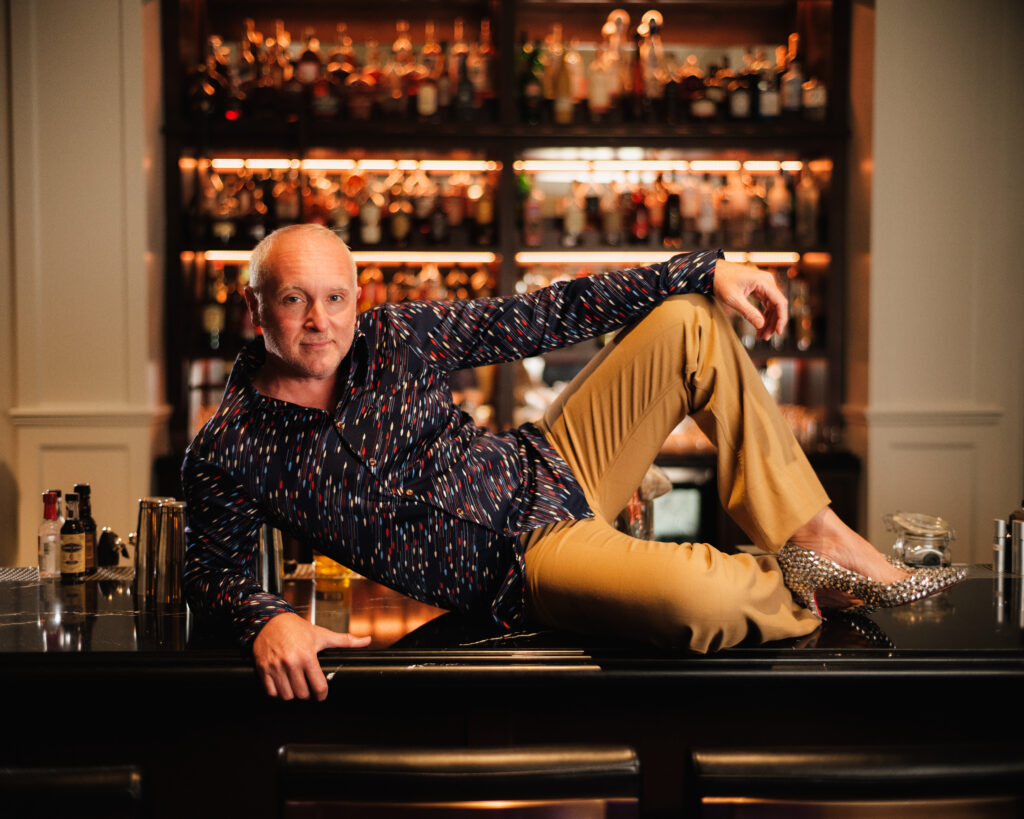 ---
Naturally, given Tom Goss' involvement, the August event will feature a Bear-themed program. The audience will be entertained by Tom, who will be playing songs from his extensive catalogue in addition to tracks from his new album Remember What It Feels Like. VIP guests will have the opportunity to attend a pre-show mixer with Tom for an intimate experience, co-hosted by local non-profit Bears San Diego. The program will include a screening of Tom's film, Reshaping Beauty which features one of our favorite bear style-cons ™, Dexter Mayfield.
"I made Reshaping Beauty because I wanted to portray queer men of size in the way that I see them: beautiful, inspirational, charasmatic, and alluring." Tom said when asked about the film.
The program will also feature performances from Ms Sweet Nothing and a Q&A with Tom about the film. The program starts at 6PM with the VIP pre-mixer beginning at 5 PM. Get your tickets HERE.
After the bear themed program with Tom, there will be a lesbian themed program starting at 8PM featuring local stand-up artist Cassidy Stains who promises a hilarious and uplifting routine. The featured film (TBD) will be followed by a live Q&A hosted by Film Consortium's Founder Jodi Cilley with filmmakers representing the film. Tickets available HERE.
Kendall adds, "I'm so beyond excited to have Tom, Cassidy, and Jodi with me for these programs. With them, Fishnets will surely provide that joyful and engaging experience we all need in our lives, now more than ever. With the current injustice against our drag queen community, I'm hoping these programs, performances and films will shed light on the darkness that has been created."
Read our recent interview with Tom Goss HERE.
Get your tickets to the August 5 Fishnets and Film Themed Programs  HERE.