First Look: 2020 VW Atlas Cross Sport Hits It 'Outta Da Park'
Volkswagen scored a big consumer win with the introduction of the midsized Atlas SUV a few years back, and with the introduction of the 2020 Atlas Cross Sport just now, I think they have another American winner on their hands.
This new dynamo is, to be sure, an Atlas, which is a midsized family SUV that really can take a tumble and still pack 'em in and maintain a sense of internal and external beauty. This new incarnation, a one-off of sorts, is a somewhat smaller, faster, hipper Atlas that was meant to give your family (however defined) the gas and the style you need to still enjoy the road and your 'active' lifestyle – again, however defined.
I went to the unveiling in Chattanooga, Tennessee, earlier this month. Though I did not get to drive it, I did get to see it up close and climb inside. I do think this could be another winner for Volkswagen. It sure is pretty and the reaction from other invited reviewers was positive.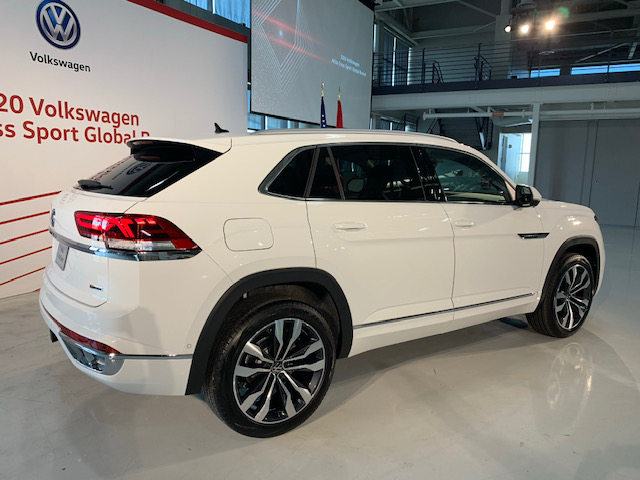 Here are some of the main differences between the Cross Sport and the regular old Atlas:
There is just seating for five in the Cross Sport, and to me, that makes sense. The original Atlas, still available, has a third row of seats and can fit most of the kiddies and pets and sports gear, but often that is not necessary and indeed that does cramp the interior storage capacity.
The exterior is more 'aggressive' looking than the rather tame look that the current Atlas has. Translated, the Cross Sport has accents such as a sculpted hood and a bold chrome grill to go alongside lights that are almost like talking cartoons, and combined, the look is stealth and 'wowie', not Sunday in the Park with George.
The interior has bold accents as well, to include a more futuristic dash and interior lighting that highlight (in a nice way) what would otherwise be seen as dark or drab colors. Those designers can somehow take ordinary colors and make them even more bold and stimulating even before you set your arse inside.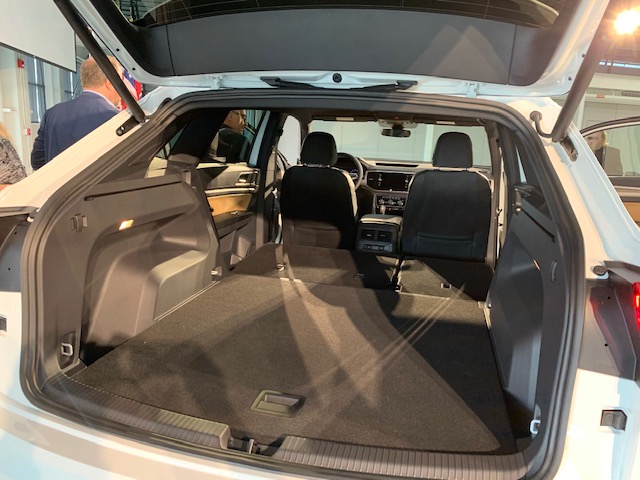 You will be able to get either a 276-horsepower V6 or a 235-horsepower turbocharged four-cylinder engine. With the Cross Sport, an R-Line trim, one of Volkswagen's most popular consumer racing trims on most of its cars (like the Golf), will be available.
Volkswagen was late to the party when it came to the American SUV market, having introduced the Atlas in model year 2018, decades after the United States first fell in love with the sport utility vehicle. Yet through sheer design, the Atlas became a hit – and a bestseller. The 2020 Cross Sport is their first major 'shake-up' of the Atlas lineup and it does look promising. Not everyone needs or wants a third row of seats.   And everyone wants to be a bit sportier and spicier, at least on the weekends. The 2020 Atlas Cross Sport promises to deliver.
Prices are not out yet but they are expected to be somewhere in the mid $30Ks. The 2020 Atlas Cross Sport will be competing directly with the Honda Passport, Ford Edge and similar midsized to large SUVs. Watch this space for more.
My only regret? I did not get to see the Chattanooga Choo Choo while I was in town…….