Fetish wear brand KStraps holds first ever bear fashion show at NYC's Rockbar
On December 18, 2019, KStraps held the very first bear fetish wear fashion show to be presented at the Rockbar, NYC's favorite spot for bear events and inclusive vibes! The night also included the Rockbar Holiday Pop-up Shop and the White Elephant Burlesque show.

The KStraps fetish wear fashion show – which included some very hot bear models showing off their assets in custom-fitted jocks, harnesses and faux leather gear – was a preview of what is to come in the much larger show set for February of 2020. The exact date of the February show is TBA.

KStraps is a NYC-based vegan leather company started by designer and Brooklyn native Kip Silva. The brand was started after Kip noticed a high demand for fetish wear in the bear community.

"There was a big demand from guys in the bear community wanting sexy fetish wear that fit them. So, I started working on a fetish line for a market that, for the most part, had been ignored by the many fetish gear designers – the bear community! And so, the brand known as KStraps was born!"

Follow KStraps on Instagram and Facebook.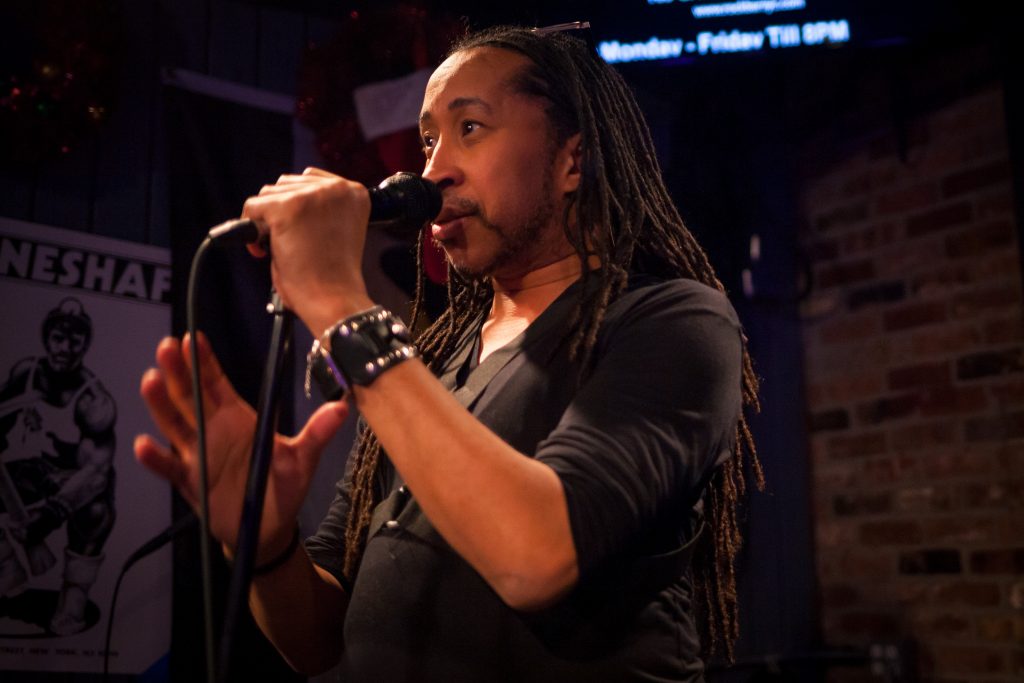 Photographer:
Models: