A few weeks ago, Doug Langway, a titan of the bear community was sadly taken from us. I say titan because I don't know a single person in the bear community that could say they didn't know who Doug was. Even if you were not close to him, if you're a bear, your life has been affected by Doug Langway in some way, however small. To me that makes him a titan!
Doug Langway was the writer and director of the BearCity series of films that have become iconic to practically the whole bear community. BearCity 1 came out in 2010, and was followed by two sequels, that told tales of various types of bears living in NYC and all that they got up to. These movies showcased the lives of USA bears pretty perfectly. Seeing ourselves on screen in this way has meant the world to bears like me all around the world and still does.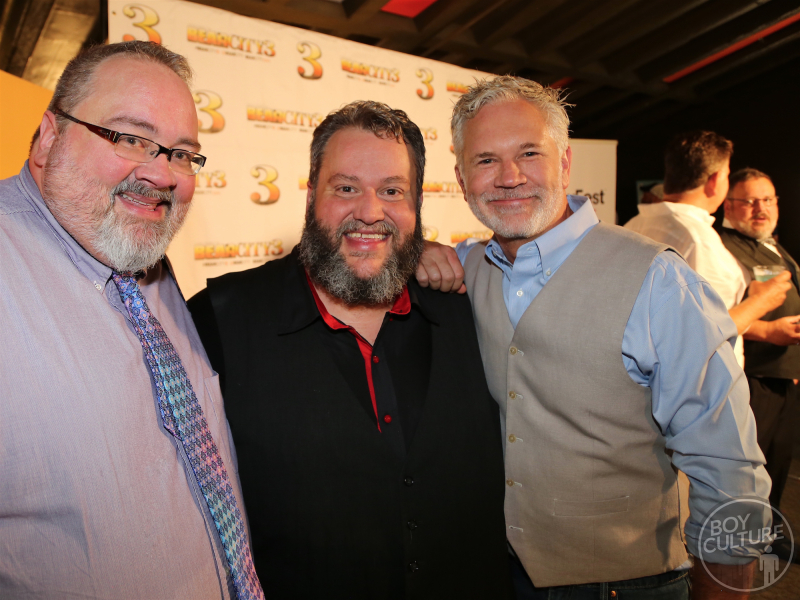 When I created that first edition of Bear World Magazine in 2012, BearCity was already 2 years old, and the sequel was about to be released. We were lucky enough to cover the premier in one of our early editions. Two years later we were lucky enough to have Doug on the cover with a great interview by Shane Harris – I'll republish it one day!
A few years after that we were thrilled to be part of the premiere of BearCity 3 in New York. What a great night that was to see Doug and the team enjoying the love the audience had for this very special movie and its characters. Doug was always running at 100 miles an hour and we never had the chance to chat again properly, since that premiere night.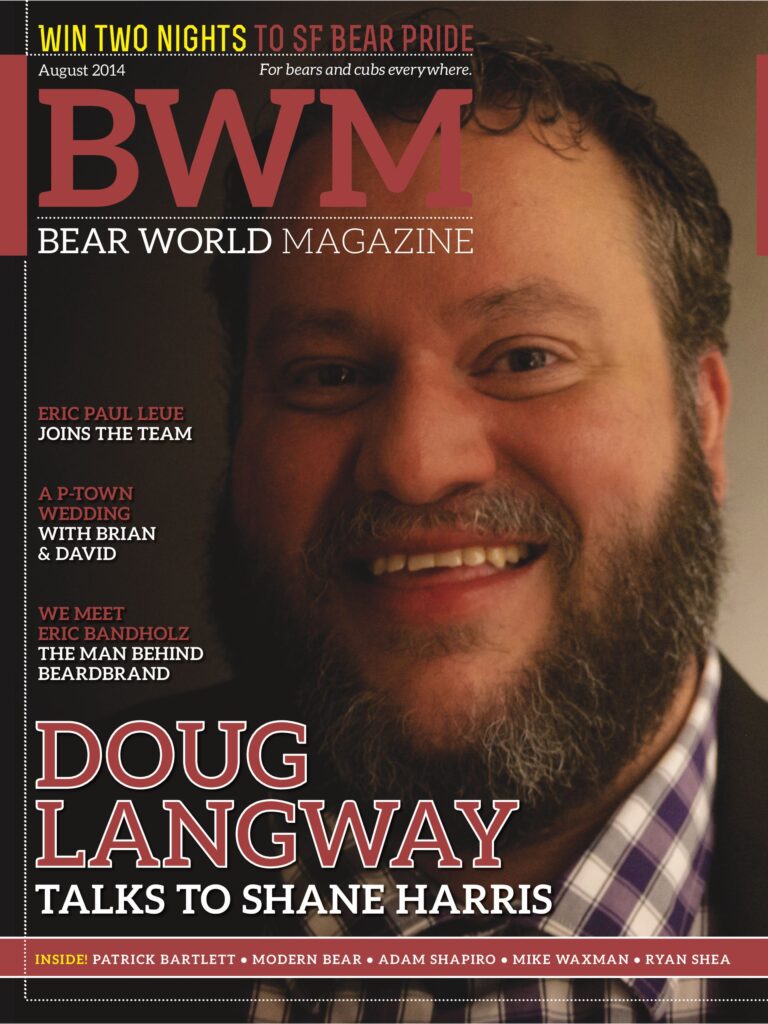 We have very graciously been given permission to republish a tribute to Doug by his family written by Sara Fernandez, Doug's niece.
Take a moment to read the tribute here:
Doug's Story by Sara Fernandez
Doug Stephen Langway, beloved husband, son, brother, uncle, and friend to many, passed away on Sunday, October 9, 2022 after a brief battle with liver cancer. Doug was born October 5, 1970 in Massachuesetts and soon after moved with his family to New Jersey. He spent his childhood playing video games, building with Legos, skateboarding and skiing. His love for movies started young. As an avid Star Wars fan, he and his father saw the films more than 20 times and they could quote the dialogue between characters.
After graduating from Jersey City State University in 1998, Doug struck out to pursue his filmmaking dreams in the Big Apple and moved to Hells Kitchen in New York City. Doug wrote, directed, and produced Raising Heroes, the first gay action film and an award-winning thriller played in film festivals around the world including Outfest, Frameline, and the Edinburgh Film Festival.
CAREER
His passion for the creative arts led him and Henry White to co-found SharpLeft, a digital media and creative agency, serving high-profile brands like Dianne Von Furstenberg, Patron, Nickelodeon, Josh Cellars, and Sky Vodka. After 20 years of successful business, the co-founders closed Sharp Left, and in 2018 Doug became the president and CEO of Sharp Left Studios, which provides film distribution and other digital marketing services. In the same year, Doug married Joseph Chapman, the much acclaimed "love of his life," and they spent their time enjoying the sun in Wilton Manors, Florida and camping in the Pocono Mountains in Pennsylvania. Doug is best known for his work as the writer, director, and editor of BearCity (2010), BearCity 2: The Proposal (2012), and BearCity3 (2016). The award-winning trilogy garnered Best Picture awards at festivals worldwide, including the Grand Jury Prize for Best Actor in a Feature and the Grand Jury Prize for Best Screenplay by the prestigious Los Angeles film festival, Outfest.
Doug was honored to receive the industry recognition for his hard work, but took even greater pride in the positive impact his movies made with the gay community and BearCity fans worldwide. It wasn't uncommon for Doug to be approached by fans who shared how much the films inspired or encouraged them.
FRIENDS & FAMILY
To his family and friends, Doug was an enthusiastic participant in all things fun—a whirlwind of color, lighting up every room he walked into. From the moment he entered the room, he was quick to share about his latest passions, food, work, stories, and ideas. He was lavish in his hugs, kisses, and compliments and created a warm presence where even strangers felt like friends. Quick-witted, carefree, and just a touch mischievous, he was known to share inside jokes with friends, canon-ball into pools (to the delight of his nephews), and convince his sisters to take spontaneous rickshaw rides through NYC after a few too many strong drinks.
Ever the prankster, he once sent his brother to a Michelin star restaurant with no warning about the price of the food!
Doug is pre-deceased by his mother, Rose Langway. He will be greatly missed by his devoted husband, Joseph Chapman, the Aussie-native who traveled across the world to be married in a romance befitting the storyline of one of the BearCity movies. Doug is survived by his father Stephen Langway and step-mother Rosemary Langway. His siblings—Joanne (Truppo) Black (Ken Black), Michael Truppo (Darcy Truppo), Susan (Truppo) Siljee (Paul Siljee), Chadwick Langway, Natalie (Langway) Whiten, and Maressa Langway—will miss the joy he brought to family holidays and events and the endless laughs they shared.
His nieces and nephews—Tara Przybos, Michael Przybos, Sara (Truppo) Fernandez, Hannah (Truppo) Cook, Paul Siljee Jr., Nick Siljee, Ken Black Jr., Maribelle Whiten, Grayson Whiten, Graham Whiten—and their children have lost the world's coolest uncle and great uncle. He was a regular co-conspirator, coming up with activities unapproved by their parents, such as week-long video game marathons and late-night movies. They will also miss receiving the cash he would sneakily give them for arcade games.
In his final words, the big-hearted, ringmaster of every social event said in his signature panache that he had "no regrets" on a life well-lived.
If you are able to please consider donating to the family fund to help support Doug's beloved Husband, Joseph – click here to support.
Thank you to Catalin Stelian for our feature image!