Fall Florals, Décor and Design Tips with Johnny Krause
Cake designer, artist and interior designer Johnny Krause gives us some tips on how to refresh our spaces for the fall.
There is so much talent in the bear community and thanks to social media it's become a lot easier to find and appreciate the work of bears from all over the world. Nothing brings me more joy than to stumble upon one of our handsome, furry brethren doing what he does best for the world to see and then sitting back and learning from him on Tik Tok, Instagram or Facebook, as was the case with our featured artist Johnny Krause from Chattanooga, Tennessee.
Johnny has amassed quite the following on his Facebook page where he routinely makes posts about and shares reels of his amazing work. A cake designer by trade, Johnny spends his free time making floral arrangements, designing interiors, crafting and acting, all of which he shares on his page. With his unique eye for design, I just had to sit down with him to get some tips for the rapidly approaching fall season. So, if you're looking to hone your crafting skills or freshen up your living space for the Autumn, settle on in and check out our conversation below.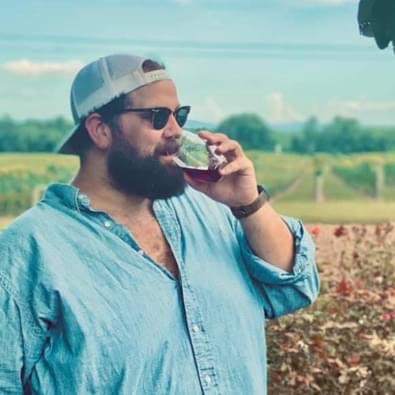 BWM: You are immensely talented, like HGTV/ Food Network worthy talent! Where did you learn about floral arrangement? Crafting? Cake Design? Are you professionally trained or self- taught?
Johnny Krause (JK): Thank you so much for your kind words! I absolutely love being creative. I'm self-taught in floral arrangement, crafting, and cake design. I have a passion for exploring and learning from various sources, constantly observing how people do things and adding my unique spin to it. It's a rewarding journey of self-expression and creativity for me!
BWM: You own a successful cake designing business called Johnny Cakes. Are there any current trends in cake design or requests you get most often?
JK: It's incredible how rapidly cake design trends change! I've noticed that currently, some of the big trends are vintage-style cakes with intricate piping techniques, 2D comic cakes that resemble something from a Dr. Seuss book, artistic architectural cakes often featuring square or arch shapes, and adorable Bento Box Cakes – these are personal mini cakes packaged in to-go boxes. It's always exciting to see the creative directions cake design takes, and I'm constantly inspired by the variety of requests I receive from clients!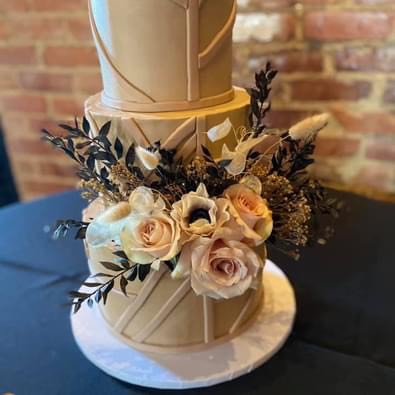 BWM: Out of all your artistic pursuits, is any one of them your absolute favorite?
JK: It's so hard to choose just one favorite because I truly enjoy expressing myself through various forms of art. However, if I had to pick one that holds a special place in my heart, it would definitely be baking. I learned to bake from my grandmother, and every time I'm in the kitchen, I think about her. Baking connects me to cherished memories and traditions, making it a truly special artistic pursuit for me.
BWM: What inspires your constant creativity?
JK: I find inspiration for my constant creativity in the world around me. It's like my mind is always buzzing with ideas, whether it's from observing nature, exploring new places, or simply seeing everyday objects. There's so much beauty and potential for creativity in the world, and I'm always eager to turn those ideas into something tangible and meaningful.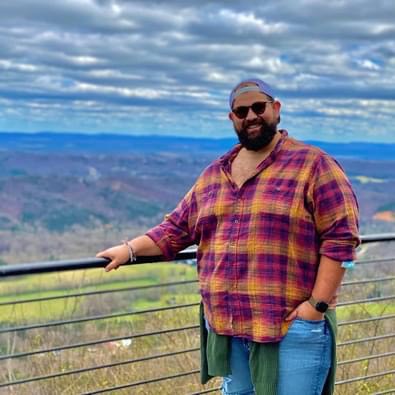 BWM: Fall is in the air, what are your favorite fall florals and is there any specific arrangement that works or looks best this time of year?
JK: Fall is such a beautiful season. When it comes to fall florals, I'm a fan of deep, warm colors like burgundy, orange, and deep reds, combined with rich greens and earthy tones. For a long-lasting fall arrangement using artificial flowers, a versatile approach is to create a centerpiece that can stay up from the beginning of the season through Thanksgiving. Consider incorporating elements like autumn leaves, pinecones, and berries to capture that cozy fall ambiance. This way, you can change smaller decor items to refresh your space without having to redo your main arrangement. It's a great way to celebrate the season while keeping your decor cohesive!
BWM: Any tips for a quick interior design refresh for the season?
JK: Certainly! Here are some quick interior design refresh tips for the fall season:
1. Swap Out Pillows and Throws: Change your throw pillows and blankets to ones with autumnal colors and textures. Think warm tones like burnt orange, deep reds, and cozy knits.
2. Fall Centerpiece: Create a seasonal centerpiece for your dining or coffee table. Use elements like candles, pinecones, pumpkins, or a vase of fall flowers.
3. Candles and Scents: Use scented candles or diffusers with fall scents like cinnamon, pumpkin spice, or apple pie to add an inviting aroma to your home.
4. Fall Wall Art: Switch out artwork or add seasonal prints that reflect the colors and themes of fall.
5. Nature-Inspired Decor: Bring in natural elements like branches, acorns, or dried leaves in decorative vases or bowls.
6. Cozy Lighting: Replace bright overhead lights with softer, warmer lighting. String lights or table lamps with warm-toned bulbs can create a cozy atmosphere.
7. Seasonal Rugs: Change your area rugs to ones with fall-inspired colors or patterns.
8. Fall Wreath: Hang a fall wreath on your front door or in your entryway to welcome guests with a touch of autumn.
9. Table Settings: Set your dining table with fall-themed tableware, such as rustic chargers, seasonal plates, and themed placemats.
10. Declutter and Reorganize: Take the opportunity to declutter and reorganize your living spaces. A clean and organized space instantly feels refreshed.
These simple changes can help create a warm and inviting atmosphere in your home for the fall season without requiring a major overhaul.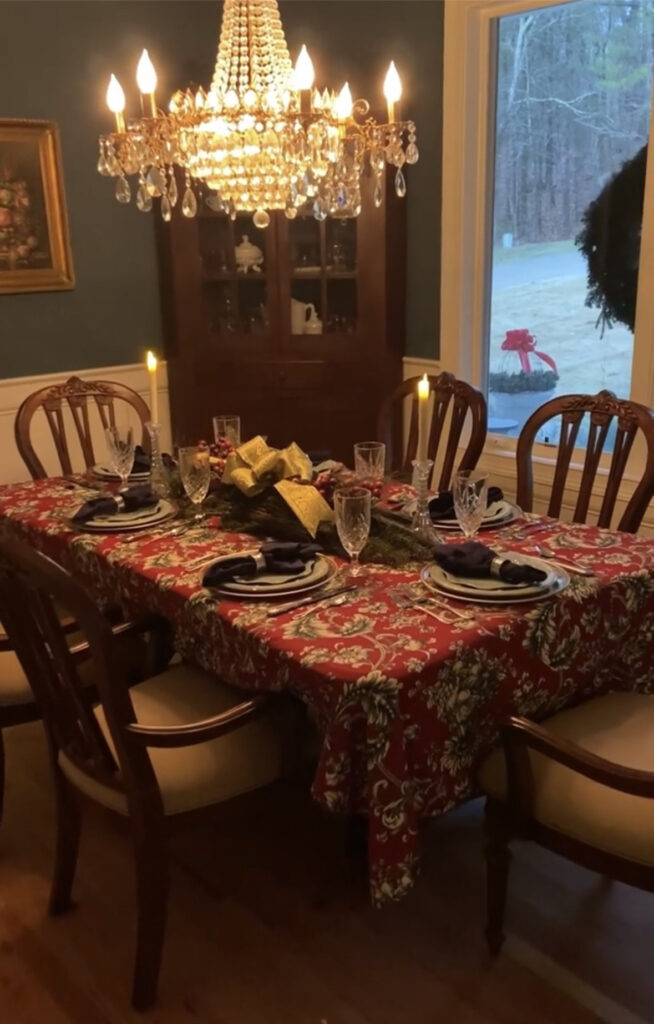 ---
BWM: What resources can you recommend for readers that want to do more crafting and DIY projects?
JK: If someone is looking to dive into crafting and DIY projects, here are some excellent resources to get you started:
1. Pinterest: Pinterest is a treasure trove of DIY ideas and tutorials. You can search for specific projects, explore boards dedicated to crafting, and save ideas for later.
2. YouTube, TikTok and Reels: These three are fantastic platforms for visual learners. You'll find countless DIY and crafting channels offering step-by-step tutorials on various projects.
3. Crafting Supplies Stores:** Stores like Michaels and Jo-Ann Fabric not only sell crafting supplies but also offer workshops and project ideas.
4. Crafting Apps: There are apps designed for DIY enthusiasts, such as Bluprint, which offers classes and project ideas.
5. Local Workshops and Classes: Check out local crafting stores and community centers for in-person workshops and classes. These can be a great way to learn hands-on and connect with fellow crafters.
Remember that the best way to learn and improve your crafting skills is through practice, so don't be afraid to start with simple projects and gradually work your way up to more complex ones.
---
To see more of Johnny Krause's work and to get more DIY tips be sure to follow his personal Facebook page.
You can also check out his cake design work on the Johnny Cakes Facebook and  Instagram pages.