Explainer: What is the deal with gay men and monkeypox?
Most of us have been traumatized by the pandemic and some of us still carry scars from the AIDS crisis decades ago. Now, gay men appear to be susceptible to yet another virus. What we don't want or need is another virus that is easily spread through intimate contact. But this is what gay men in Europe and now around the world are facing with monkeypox.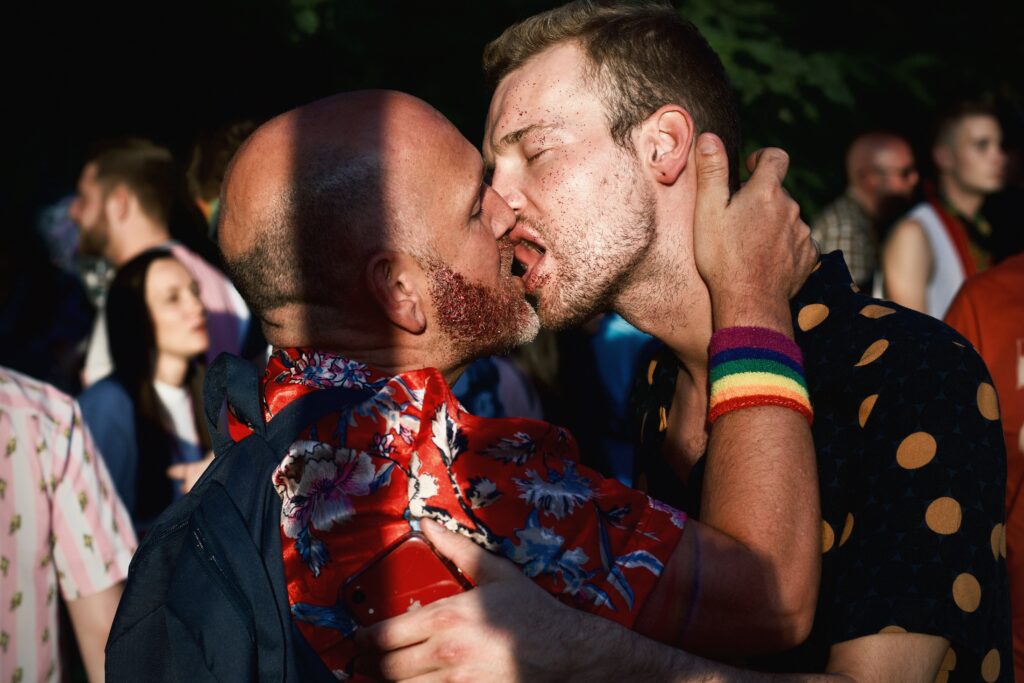 Monkeypox sounds like some obscure, unlikely and unsightly virus you might catch on vacation to some far-flung place, but increasingly it's looking like it's on our back doorsteps and in our back pockets through socializing or hooking up. Take sex-positive Baltimore nurse Brian Thomas, who recently caught it on a vacation to Fort Lauderdale, Florida, and returned home only to find painful blisters appearing a couple of days later along with other debilitating symptoms. Thomas sounded the alarm by posting on his Instagram account:
"Who's that ? Oh it's me smiling thru the next plague … trying to make the best of it yalls. The CDC # needs to make this vaccine available for any MSM person. Target the most impacted population and we can get a head of this thing."
He also posted to his TikTok account to — importantly — share details in the hopes of educating and raising awareness in the wake of complacency and exhaustion, post-Covid, including from which gay sex venue in Wilton Manors possibly exposed him to the virus, and the fact that the "blisters" caused a symptom perhaps not anticipated or discussed in the broader media: painful lesions inside his rectum. HIV activist Mark S. King interviewed Thomas for his blog, "My Fabulous Disease."
And there are more gay men coming forward to discuss the virus, going public with their monkeypox experiences. But what is the science around gay men as an at-risk group and a virus normally spread by wild animals in Africa?
What Is the Link Between Gay Men and Monkeypox?
The New York Times spoke to Gregg Gonsalves, an epidemiology expert at the Yale School of Public Health to clear this up. He said:
"It's an epidemiological accident of history. This is not a gay disease; it has been circulating in West and Central Africa for many years. We have viral zoonoses that jump from animals to humans all the time.
"What likely happened in this case is that somebody who had monkeypox had a lesion and showed up at a gay rave in Europe, and it spread to those in that social and sexual network. And because the virus prefers close physical contact as a means of transmission, it found a very suitable environment for which to propagate itself."
"Monkeypox has found a foothold — not in all gay men — but in a certain subset of gay, bisexual and trans men who have been associated with these parties. That being said, the potential for it to move into other populations within the L.G.B.T.Q. community or further afield is possible."
What Is Being Done About Monkeypox and Gay Men?
Since the first widely-reported gay male cases emerged in Europe, it would seem that the continent's socialized medicine should get the jump on the virus. France's HAS health authority has recommended widening the vaccination campaign against monkeypox, saying that those most exposed to the risk of contracting the virus through sexual relations should receive an inoculation as soon as possible.
"Men who have sexual relationships with other men and trans people who have multiple sexual partners" should be vaccinated, the HAS said, as well as well as people engaged in sex work or otherwise working in "sexual consumption areas".
Up until now, the HAS had only recommended "reactive" vaccination, saying that as soon as a confirmed case of monkeypox has been discovered, a vaccination should be given to adults who have been in contact with the patient. The LGBTQ community is therefore considered to be at "special risk."
In its press release, the HAS did not provide data on other target groups, but said that contact tracing was not easy or practical given the obfuscation "around anonymous sexual relations." That is hardly likely to be different in the U.S., and this is where self-reporting and community awareness and activism are vital.
Canada, the UK, and New York recently announced they would start vaccinating MSM. But some MSM communities still seem relaxed about the risk. POZ recently conducted an online poll asking HIV-positive people how concerned they were about catching monkeypox and only around 25% were "slightly concerned." The magazine also asked if our community is doing enough to raise awareness and fight the virus, while reporting on the national response, which includes testing and a vaccine rollout.
In response to the increased number of monkeypox cases being reported in Southern California, the Los Angeles LGBT Center — which is committed to providing up-to-date and factual information to the community — held a virtual town hall to discuss Monkeypox. The town hall was held on Tuesday, July 12 at 6:00 p.m. PT.
The Livestream is still available to watch at lalgbtcenter.org/monkeypox
Check out the CDC's guidelines are here.
Read the WHO's summary of the virus here.
This article was originally published on our sister site, Queer Forty.