Don't miss these 7 virtual Holiday shows!
These virtual shows are sure to cure any lockdown Holiday blues!
For many, this Holiday season will be unlike any other we've ever experienced. Depending on where in the world you are, current restrictions may not allow you to visit your family this Holiday season. So, if you need cheering up this Holiday season, here are 7 virtual shows that are sure to delight!
San Francisco's The Golden Girls Live! The Christmas Episodes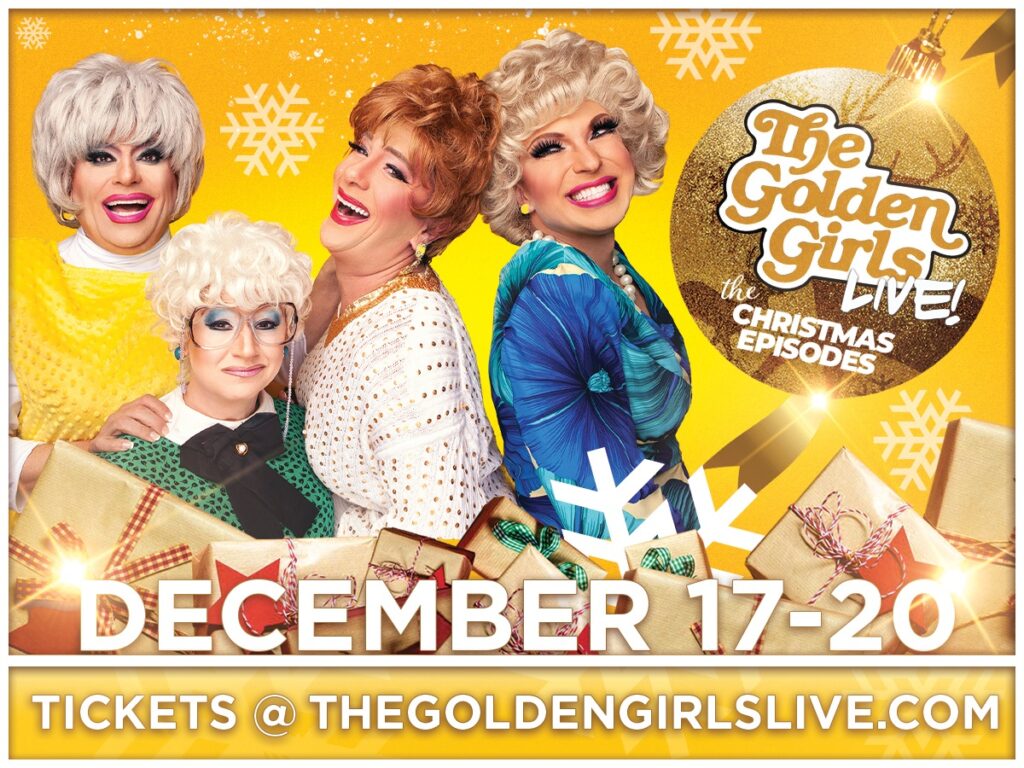 The Holidays are on their way and the Girls are back performing LIVE — complete with multiple cameras, just the way sitcoms were filmed back in the 80s and 90s, but without the live studio audience. 
Take four talented drag performers, cast them in two Xmas episodes of the uproarious TV show The Golden Girls, and you have the perfect holiday event for the entire family. In what has become a yearly tradition, this drag send-up and loving tribute to the characters the entire world has come to know and love features local drag stars: Heklina (Dorothy), Matthew Martin (Blanche), D'Arcy Drollinger (Rose), and Holotta Tymes (Sophia).
The Golden Girls Live! The Christmas Episodes airs Dec. 17-30 live. For tickets and information, go to www.thegoldengirlslive.com.
---
Chicago Gay Men's Chorus presents A Christmas Carol: Haunted Homo Holiday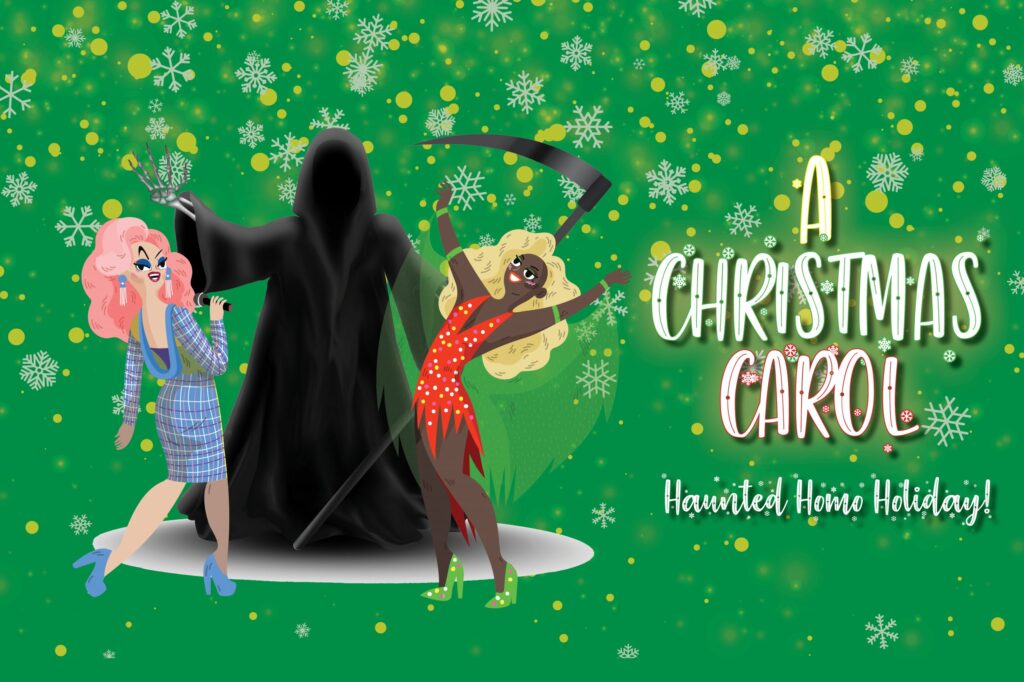 Chicago Gay Men's Chorus (CGMC) is serving us queer spirits and drag queens in their updated version of Charles Dickens' A Christmas Carol! The new and original version of Dickens' classic, entitled A Christmas Carol: Haunted Homo Holiday, features original music by CGMC Artistic Director James Morehead and book and lyrics by Ashlee Hardgrave. The updated LGBTQ+ journey through a seasonal favorite will also feature over 50 performers, and is sure to delight! The show will be presented virtually only December 4-6, 2020 with a special holiday singalong taking place directly after each performance.
Tickets range from $15 – $40, with an additional per ticket fee. Only one (1) viewing ticket per device, per household. Additional tickets must be purchased separately.
For more information and to purchase tickets, please visit cgmc.org/holiday.
---
An Evening With Audra McDonald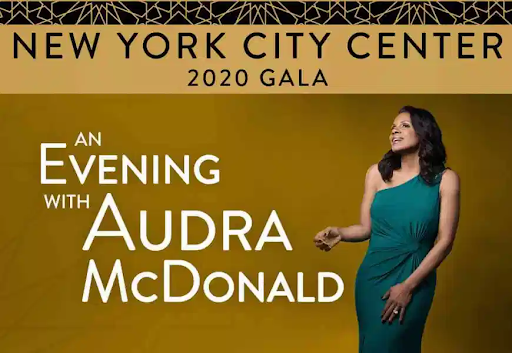 Experience the magnificent voice and luminous stage presence of Audra McDonald—winner of a record-breaking six Tony Awards and the first performer to win all four acting categories—as she makes her debut at City Center in this intimate digital Gala presentation filmed live on our stage.
Longtime collaborator and music director Andy Einhorn accompanies the Tony, Grammy, and Emmy award-winning McDonald on piano for an evening of songs that showcase her extraordinary vocal range in popular standards from the Great American Songbook and classics from the golden age of Broadway.
McDonald is a passionate advocate for equal rights, LGBTQ causes, and underprivileged youth; and a founding member of Black Theatre United, whose mission is to inspire reform and combat systemic racism within the theater community and throughout the nation.
The Gala concert premieres Wednesday, December 9 at 7:30pm ET and will be available on demand for one week only through Wednesday, December 16. For tickets and more info, visit nycitycenter.org/pdps/2020-2021/audra.
---
Cyndi Lauper Home For the Holidays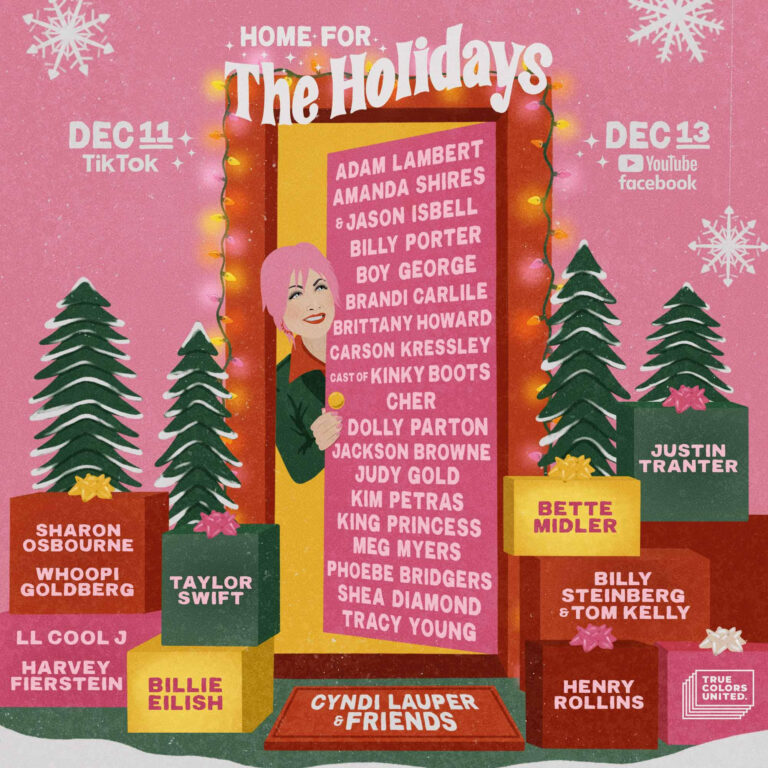 Grammy, Emmy and Tony-winning icon and LGBTQ advocate, Cyndi Lauper, brings her very special benefit concert online this year! The 10th annual Home for the Holidays benefit concert will premiere on Friday, December 11 exclusively on her TikTok at 8pm EST, with an additional stream Sunday, December 13 on her YouTube and Facebook pages at 8pm EST.
This landmark event is a crowning achievement for Cyndi and her True Colors United organization, which she co-founded 12 years ago to end homelessness among LGBTQ youth. All net proceeds of the Home for the Holidays benefit go to supporting the work of True Colors United to prevent and end this urgent issue.
This year's concert includes an incredible, star-studded line-up of talent including: Adam Lambert, Bette Midler, Billie Eilish, Billy Porter, Billy Steinberg, Boy George, Brandi Carlile, Brittany Howard, Carson Kressley, Cher, Dolly Parton, Harvey Fierstein, Judy Gold, Justin Tranter, King Princess, Phoebe Bridgers, Sharon Osbourne, Taylor Swift, Tracy Young, Whoopi Goldberg, just to name a few. Cyndi will herself pop on to chat with fans during the livestreams.
Home for the Holidays is free to watch, with fans encouraged to donate what they can afford to True Colors United via donation button and stickers on TikTok, YouTube, Facebook, as well as through Text-to-Give. For more information please go here.
---
A Mighty Queer Virtual Variety Show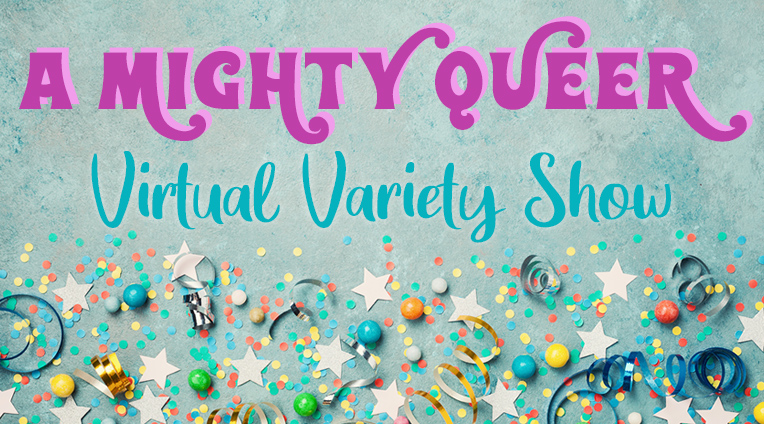 This Holiday season is about to get mighty queer! A Mighty Queer Variety Show is a sparkling showcase of LGBTQ artists as they light up the virtual stage of San Francisco's New Conservatory Theatre Center. Featuring fabulous drag performances, soul-stirring live music, a gravity-defying aerialist, and much more, this variety show is the queerest thing you'll see this winter.
The show is directed and curated by Richard A Mosqueda, conceived by Ed Decker, and includes original Work by Azuah, Baruch Porras Hernandez, Joey The Tiger, SevanKelee Lucky 7 Boult, and SNJV. It will be hosted by local San Francisco drag sensation Dusty Pörn.
For tickets and more information, visit nctcsf.org/events/A-Mighty-Queer-Virtual-Variety-Show.  Watch a sneak peak of what to expect below!
---
Elf:The Musical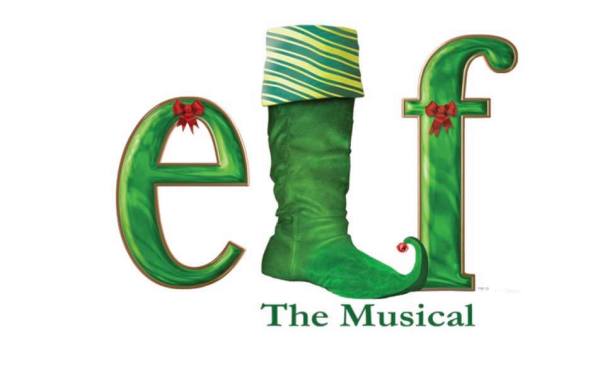 The Bastrop Opera House in Bastrop, Texas will feature Elf: The Musical! Based on the beloved holiday film, this hilarious fish-out-of-water comedy follows Buddy the Elf in his quest to find his true identity. Buddy, a young orphan, mistakenly crawls into Santa's bag of gifts and is transported to the North Pole. The would-be elf is raised, unaware that he is actually a human until his enormous size and poor toy-making abilities cause him to face the truth.
This modern-day holiday classic is sure to make everyone embrace their inner elf. After all, the best way to spread Christmas Cheer is singing loud for all to hear.
Live stream shows on Dec. 5, 12 and 19, 7:30 p.m. CT. For tickets and more info, visit bastropoperahouse.com/elf-the-musical.
---
Snow White in the Seven Months of Lockdown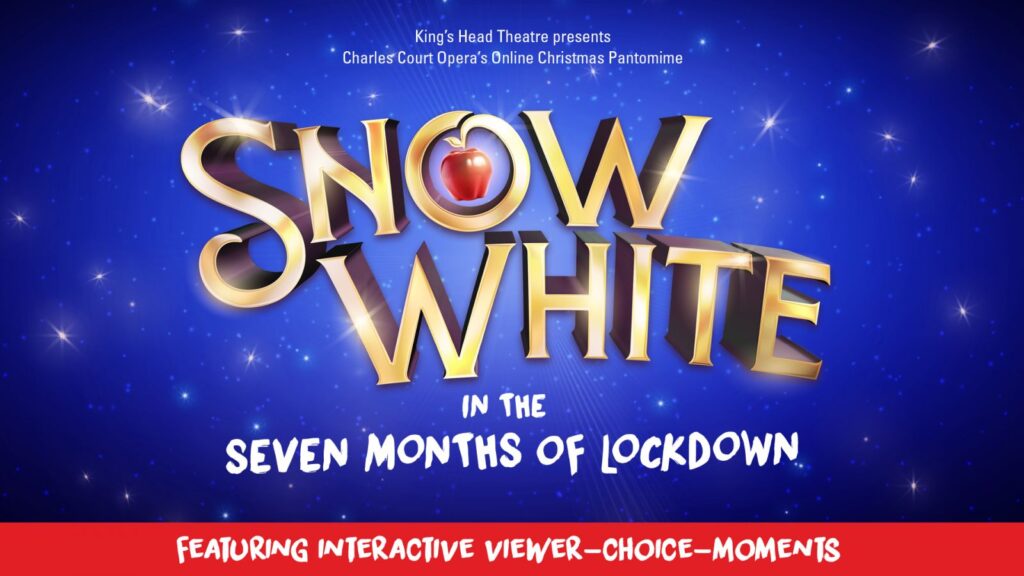 This Holiday season, Charles Court Opera returns with the fairest, online pantomime of them all, Snow White in the Seven Months of Lockdown. Enjoy their festive frivolities from the comfort of your living room for the very first time. This brand new film was created over the last seven (or-so) months, and features interactive, choose-your-own-adventure moments.
As this cheeky and inventive take on the age-old story unfolds, what happens next is up to you! There are family-friendly and adult-only versions available, so make sure that you click for the right one! For tickets and more information, visit kingsheadtheatre.com/whats-on.