Documentary about world's first gay rugby team to screen at London's LGBTQ+ Film Festival
The world's first gay rugby team, Kings Cross Steelers, will be highlighted in a new documentary set to be screened at this year's BFI Flare: LGBTIQ Film Festival in London.

Steelers: The World's First Gay Rugby Team is an emotional and heartwarming account with details the rise of the world's first gay rugby team, which started in London in 1995.
Told through the eyes of Australian news reporter, Eammon Ashton-Atkinson, the documentary follows the stories of three characters who battle numerous personal struggles as the team competes against over 60 gay rugby teams in the Bingham Cup in Amsterdam – the World Cup of gay rugby.

Nic Evans, the Steelers' lesbian coach and former international rugby player for Wales, battles misogyny in a male-dominated sport, as Birmingham rugby fanatic Simon Jones tells of his battle with depression as a result experiencing turbulent life events after recently coming out. Drag Queen Andrew McDowell also explores image and self-expression as a part of his story.
Director Ashton-Atkinson, who also serves as narrator, writer and editor, is thrilled to have his first feature film presented as part of BFI Flare.

"Having struggled with depression as an adult because of the trauma of terrible bullying that I suffered at school, I always felt that I never fit in. When I joined the club and I was surrounded by so many people who were just like me, I finally felt happy in my own skin."

He goes on to say, "I'm a reporter so I tell stories for a living, but I've never told one this personal. It's the kind of story that I would have loved to have seen in my darker days. My wish is for this film to give hope to others who may need it. Not just those struggling with their sexuality, but anyone doubting themselves."

BFI Flare: London LGBTQ+ Film Festival, formerly the London Lesbian and Gay Film Festival, is the largest LGBTQ+ film festival in Europe, and takes place every spring. This year's festival will run from March 18 – 29. For more information and tickets, visit their website.

For more information on Steelers screenings and cast and crew biographies, visit steelersthemovie.com.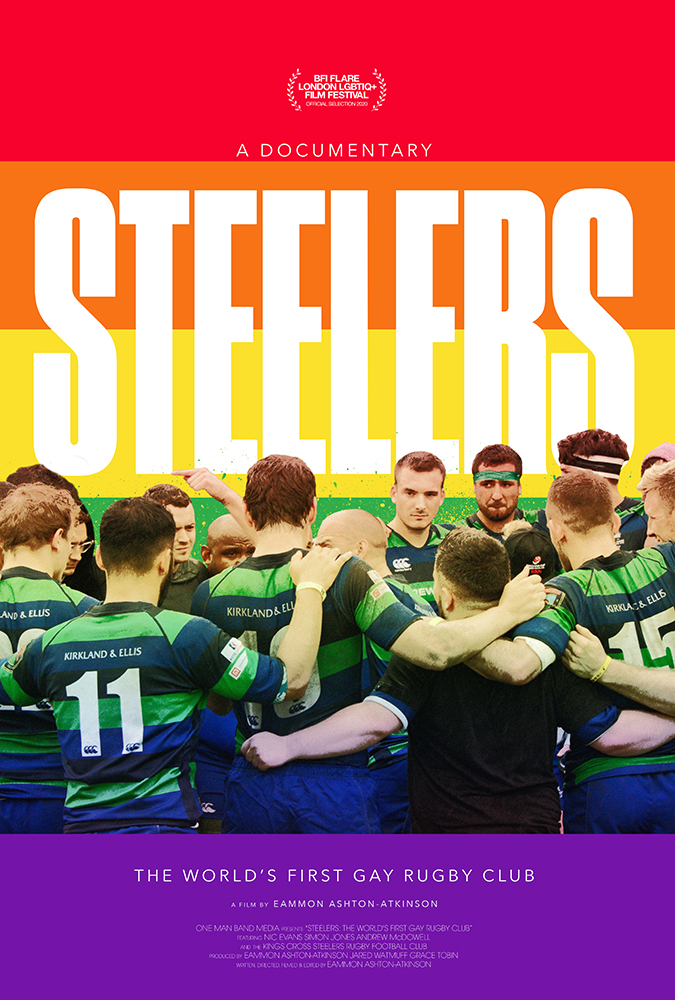 Watch the trailer below!