Digital Bear Weekend: Artists Spotlight Part 4
We are gearing up for the July edition of Digital Bear Weekend! It all starts this Friday, July 24 and goes through Sunday, July 26! Our big Bear World House Party is this Saturday, July 25 starting at 5PM EST on Twitch!
In preparation for this weekend, we will be highlighting 4 of the 16 performers who are appearing in the Bear World House Party every day this week. Today, it's Nakia, Paul Middleton, Tom Goss and Will Sheridan's turns!
---
Nakia
On season one of NBC's 'The Voice, Nakia quickly became a fan fa​vo​rite using his big grizzly voice to transform pop songs into his own unique style. While producers focused on his relationship with his husband and his struggle to make ends meet as a blues singer, what they didn't show you on TV was just how much Nakia accomplished on his ​own prior to show. Long before Nakia was a semifinalist on CeeLo Green's team, he was a beloved member of the Austin music community, fronting bands, performing solo, and working with some music's biggest names.

Nakia moved from Chicago to Austin in 2002 and began performing solo original material with his piano before forming the electrifying southern soul rock band, Nakia & His Southern Cousins. This band shared stages with B.B. King and Willie Nelson, and performed at the Austin City Limits Music Festival where Nakia wound up dancing and singing with Sharon Jones & the Dap Kings. Jones took a liking Nakia and called him "the real deal," inviting him back to sing with her many times before her passing.
Alt-country rocker Alejandro Esco​ve​ do heard him sing at a Rolling Stones tribute and invited him to join his band singing backing vocals alongside Bruce Springsteen and lan Hunter on Esco​ve​ do's Street Songs of Love​. As​ the album cycle ended, producer Tony​ Visconti (DavidBowi​e/M​ott The Hoople) suggested Nakia to front his own blues band as a way to find the roots of the music he had been singing.
Following his advice he formed Nakia and the Blues Grifters. Almost immediately the band was a hit in Austin, playing big shows to larger and larger cr​o​wds. In fact, it was Nakia's full-throated, soulful performance at one of those sh​ows​ , which had been uploaded to YouTube, that subsequently found its wa​y t​ o television producer Mark Burnett. Burnett insisted on recruiting him for a brand new show no one had heard of yet scheduled to begin filming in February of 2011.
Reluctant but hopeful, Nakia put e​v​erything on pause while he went out to Hollyw​oo​d where each week he wowed the show's four celebrit​y c​ oaches and its weekly audience of 14 million worldwide vi​ewer​s. As the whirlwind of reality television started to wind down, Nakia placed his focus on writing songs for his 6 song EP, "Drown In The Crimson Tide" and the tour that followed. Four years later he recorded and released his acclaimed album, "Blues Grifter" Most recently, Nakia has begun writing new original songs and performing solo shows.
Nakia is an active member of the Austin music community. He is an outspoken ad​vo​cate for organizations such as H​AA​M, and The SIMS Foundation. He has ser​ve​d as the Chair of the Austin Music Commission and as a member of the Board of Go​ve​rnors for the Texas Chapter of the Recordin​g Academy. Nakia is a two-time Black Fret artist grant recipient. Nakia serves as the composer for the LGBTQ body positive shows Skeleton Crew and Demon Doctor, in which he also has featured acting roles. He lives in Austin, Texas with his husband Robert and their Bouvier des Flandres, Baker.
---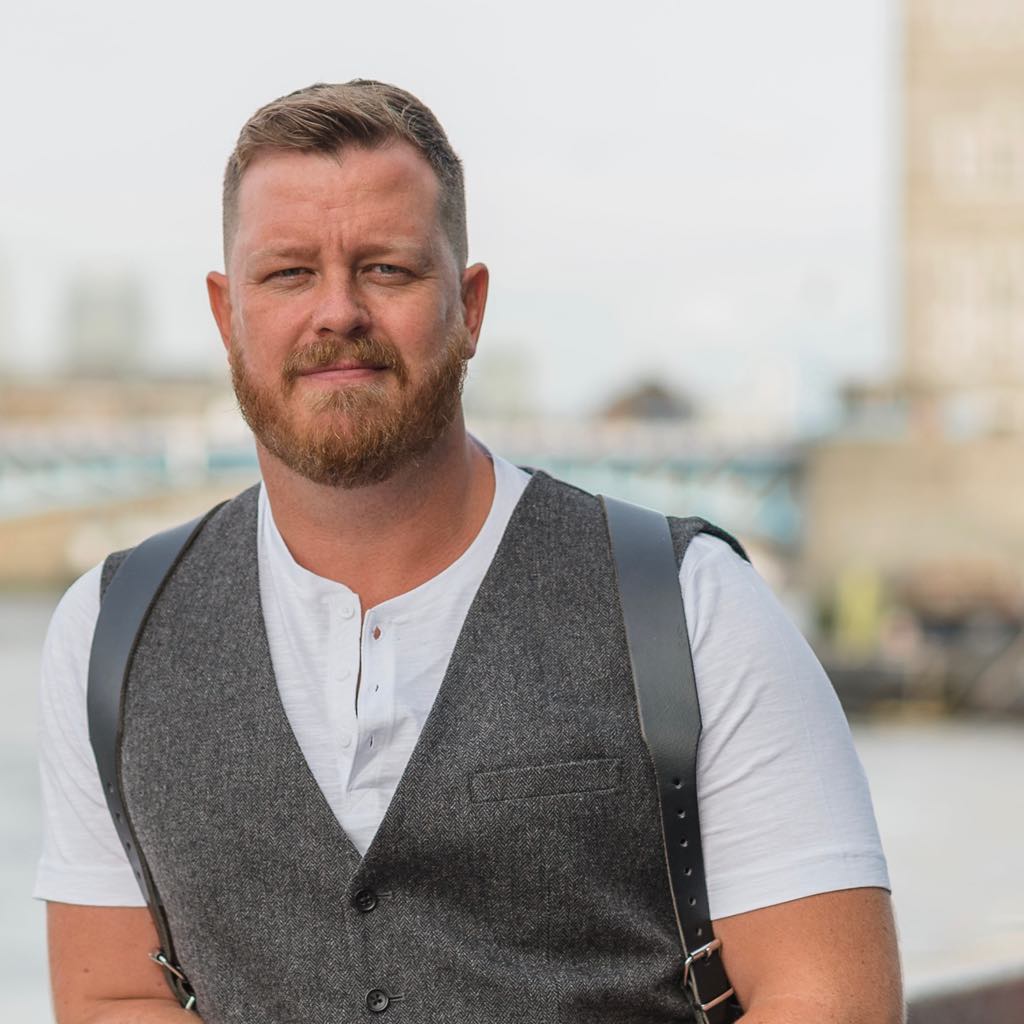 Paul Middleton
Artist, writer and handsome singer Paul Middleton comes from London. Famous for his unique covers and truly beautiful voice, he has been picked up by Spotify on their editorial playlists for his cover of 'We Found Love'. He has two numbers one singles in the LGBTQ music chart, and over a quarter million views on his YouTube channel.
Critically acclaimed for his covers he has demonstrated he can bring new life into classics with his relaxing voice such as his emotional rendition of 'Careless Whisper' from Covers 3 , to the tropical house dance classic ''When Love Takes Over'. Critics have praised his cover of "Careless Whisper", including FV Reviews who called it "A stunning version of a classic song", Stereo Stickman who called it "Mesmerising", and Sleeping Bag Studios who commented saying it was "Taking the tune to the next level".
Paul has performed internationally, including the England, USA, Belgium, Spain, Germany, Ireland, France. He has also written a song for independent film 'Hanging In There', which has been seen by audiences all over the world. Paul starts writing his debut album this autumn, which will see him working with various international producers. The album is planned to be released in 2021.
Watch Paul Middleton's performance from May's Digital Bear Weekend!
---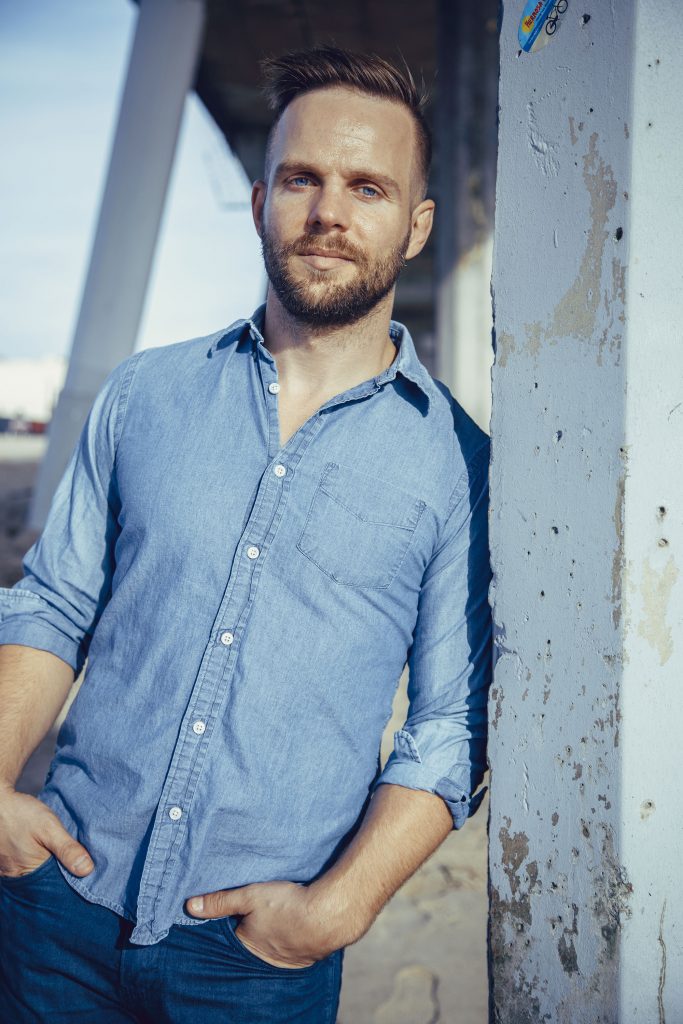 Tom Goss
Tom Goss is an indie singer-songwriter who mixes tender ballads with folk/pop. A prolific writer and performer, he has released seven albums and played more than a thousand shows across the US, Canada, and Europe to a growing group of dedicated fans.
Tom has been compared to Brett Dennen and Mat Kearney — but with a distinct voice shaped by his identity as a gay man and his unusual history. A college wrestler turned Catholic seminarian turned award-winning musician, Tom weaves his story throughout a powerhouse performance that moves between touching love songs and high-energy anthems.
Tom's songs have been heard on ABC, HBO, in several films, and his inventive music videos (Son of a Preacher Man, Breath and Sound, Bears, Click), which have been viewed more than seven million times. Tom has shared a stage with performers as diverse as Andy Grammer, Martha Wash, Taylor Dane, Steve Grand, Adrianne Gonzalez, Matt Alber, and Catie Curtis, and he enjoys a particularly strong following in the LGBT community.
A native of Kenosha, Wisconsin, Tom went to college in Missouri on a wrestling scholarship with plans to become a schoolteacher. A year of student teaching in Illinois changed his mind, but he still wanted to make a difference in the world — so he decided to become a Catholic priest and moved to Washington DC to enter seminary. Disillusioned by his experiences there, and with a growing awareness that he was gay, Tom found himself in music and began a career as a touring performer.
Currently based in Los Angeles, Tom will be touring the US in Spring/Summer 2018 with a brand new multimedia show that incorporates guitar, storytelling, and video.
Watch Tom Goss' performance from May's Digital Bear Weekend!
---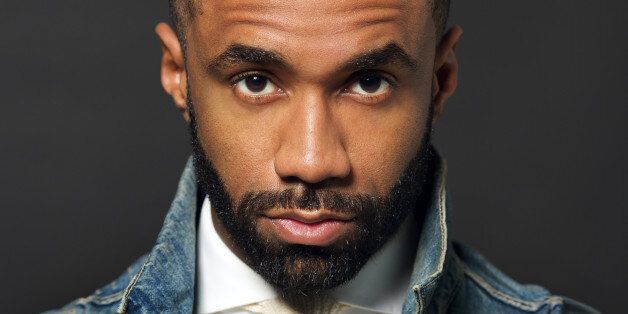 Will Sheridan
Will Sheridan is a Brooklyn based new-wave-hip-hop artist. After playing professional basketball internationally for Villanova University, Will Sheridan moved to New York City where he wrote for Source Magazine and immersed himself into the city's nightlife and music scene.
His first EP, Ngoma (Swahili for "music"), included the club hit and viral YouTube video Welcome to the Jungle. After coming out in a lengthy television interview on ESPN in May 2011, Will participated in an MTV panel on gay rights with the likes of Lt. Dan Choi and esteemed writer Keith Boykin.
Wrapping up 2011 by opening for recording artist Drake at Villanova University's homecoming concert, Will released his first full length album G.I.A.N.T. in May 2012 which was followed by an amazing performance at Northside Music Festival with Kid Sister earning him a write-up in Next magazine. Most recently, Will's two back-to-back shows at Austin's SXSW music festival were met with outstanding praise.
---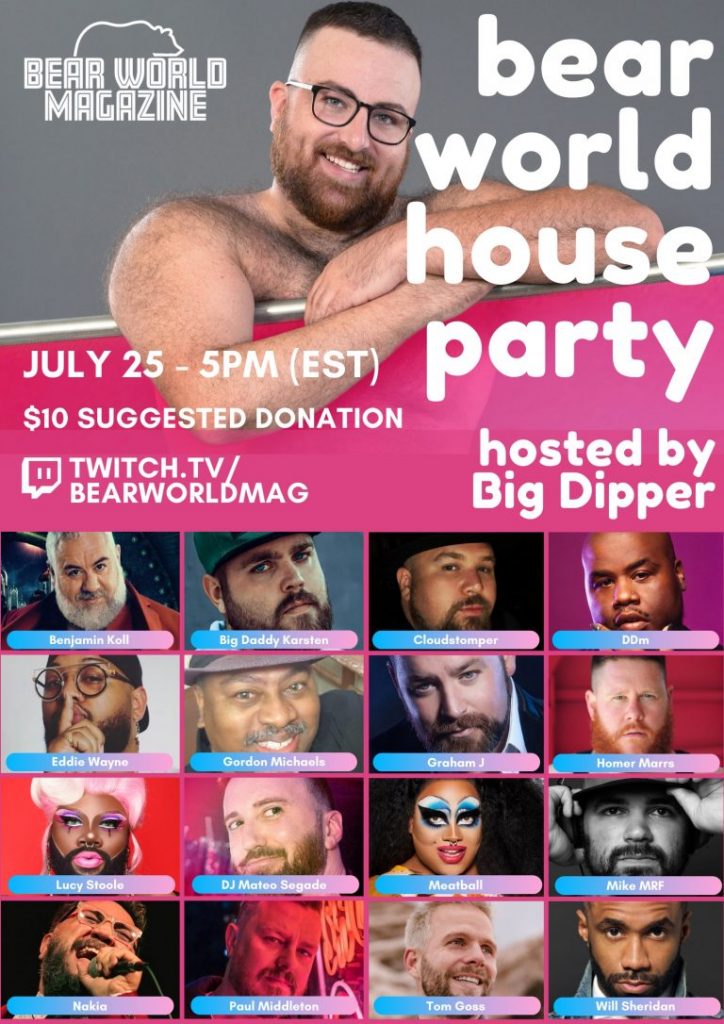 The Bear World House Party is being broadcast at 5pm EST (10pm UK) on the Bear World Magazine Twitch channel – twitch.tv/bearworldmag. Go to Twitch today to sign up!
Twitch streams can be viewed on the official Twitch website and via one of the many official Twitch apps which are available for iOS and Android, Xbox 360, Xbox One, Sony's PlayStation 3 and 4, Amazon's Fire TV, Apple TV, Google Chromecast and Roku.
Head to the app store on your preferred device to download the Twitch app. Once installed, search for 'BearWorldMag'. Watching broadcasts and videos on Twitch is completely free and doesn't require viewers to log in.