Deviance Magazine is Putting Queer Smut Back in Print
We chat with the creator and editor of Deviance Magazine, a new unapologetically queer and smut filled print magazine. Find out how you can help bring it to fruition here and check out our conversation below.
I'm an elder millennial, and as such I'm part of a small group of people that knows what life was like before and after the advent of the internet.
And while I might be in the minority here (especially since I'm the editor of a digital magazine), one of the things I miss the most is print media, or at least the widespread availability it. I miss magazine shops and bookstores, and while I know they still exist, there are certainly not as many options as 20 years ago. Yet still, my home is filled to the brim with books and magazines because even though I have all the tablets, smart phones and laptops I could want, I still like nothing more than turning the page.
This is especially true when it comes to my porn consumption, believe it or not. When I was a teenager in the late 1990's magazines like Honcho, Inches and Mandate were all the rage which were great for pictures; but then there were publications like Firsthand and Handjobs which featured written stories and drawings which also really did it for me. It was through these magazines that I first learned about daddies and bears.
Good luck finding those magazines today. They go for a pretty penny on eBay which is why I cherish the last few I have in my collection. Its nostalgic of course but nothing, and I mean nothing piques my interest more than print magazines on porn (or my other love, horror). That is why I was ecstatic to find out about Deviance, a new printed queer porno mag, being brought to life by Yehuda Newman, also known as "Editor Hotcakes".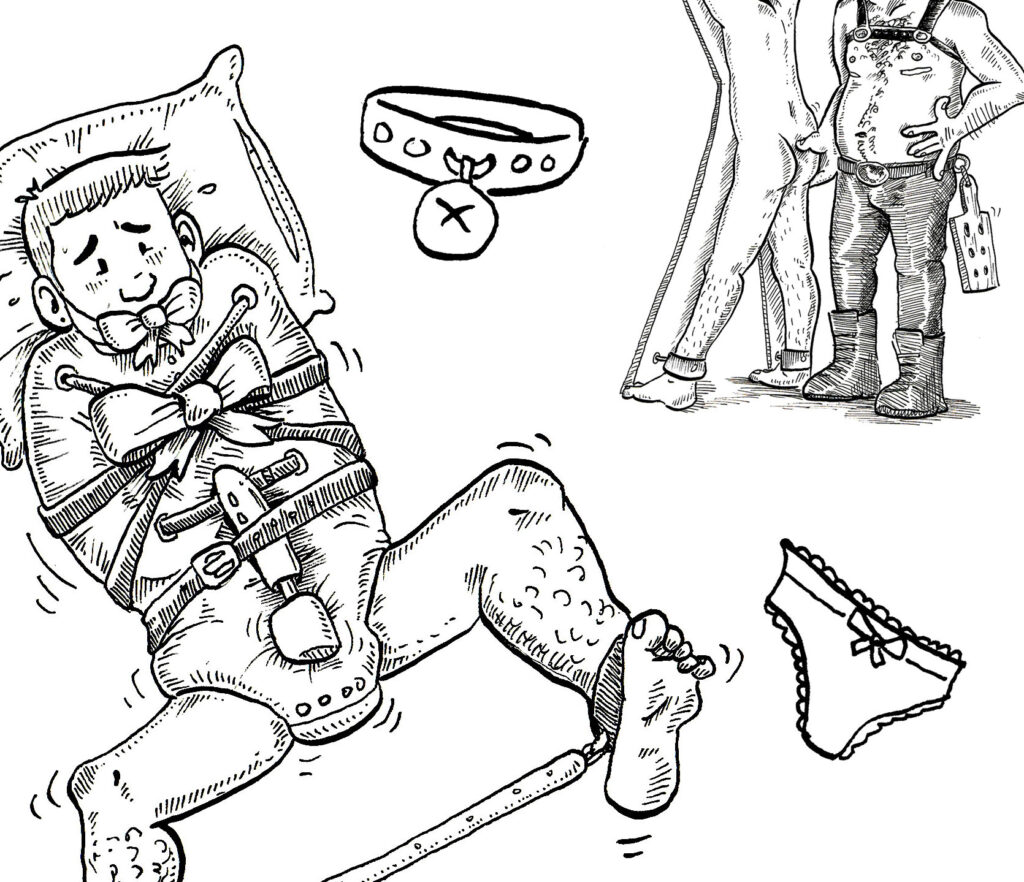 "Deviance Magazine is bringing printed smut back into style" said Newman, "And unlike other porn publications, all of our content is written, drawn, and hardcopy. For decades, magazines were the go-to medium for pornography, but many of those publications from that golden era have folded under the internet. While the internet has enabled a proliferation of smutty material, much of what's available has become homogenous, boring, and makes most of us feel left out to dry (and too dry). Outside of porn platforms, queer and kinky erotic artwork is consistently censored or even banned. By going beyond digital virtual, video, and photographic pornography, Deviance seeks to create smut for those of us whose desires might be fantastical – or not quite logistically possible. Porn should be raunchy, imaginative, novel, fun, and hot. The spirit of Deviance's all written-and-drawn format recaptures the imagination required for a truly excellent nut for our readers and contributors alike."
A point of view we can truly get behind! The contributors of Deviance Magazine will range from experienced sex workers, kinksters, and lifestyle fetishists, to other skilled creatives new to the world of producing art and writing about sex. It will be a platform for horny artists to connect their creative talent with their sexual drive, breaking down the barrier between the two.
When asked just what type of writing and artwork we can expect in the premiere issue of Deviance Newman said: "The best way I can describe it is by calling it fantastically horny and madly miscellaneous! In our pages you'll find original cartoons that look like the fetish lovechild of R. Crumb and Alison Bechdel, blueprints for elaborate sex rooms and machines by professional architects, colorful orgy art by "Trans of Finland", flash fiction for fetish enthusiasts, accounts of real-life encounters, and write-in fantasies from our readers' wildest wet dreams. Each piece is meant to go beyond the erotic."
Editor Hotcakes (all contributors, even Editor Newman are encouraged to have cheeky porn star pen names) also hopes to cultivate community around Deviance. They recently co-hosted a Drink & Draw Fundraiser with the Gotham Kennel Club at Rockbar in New York City which is hopefully the first of many collaborative events between Deviance and kinky creatives across the country, uniting people through their love of art and smut.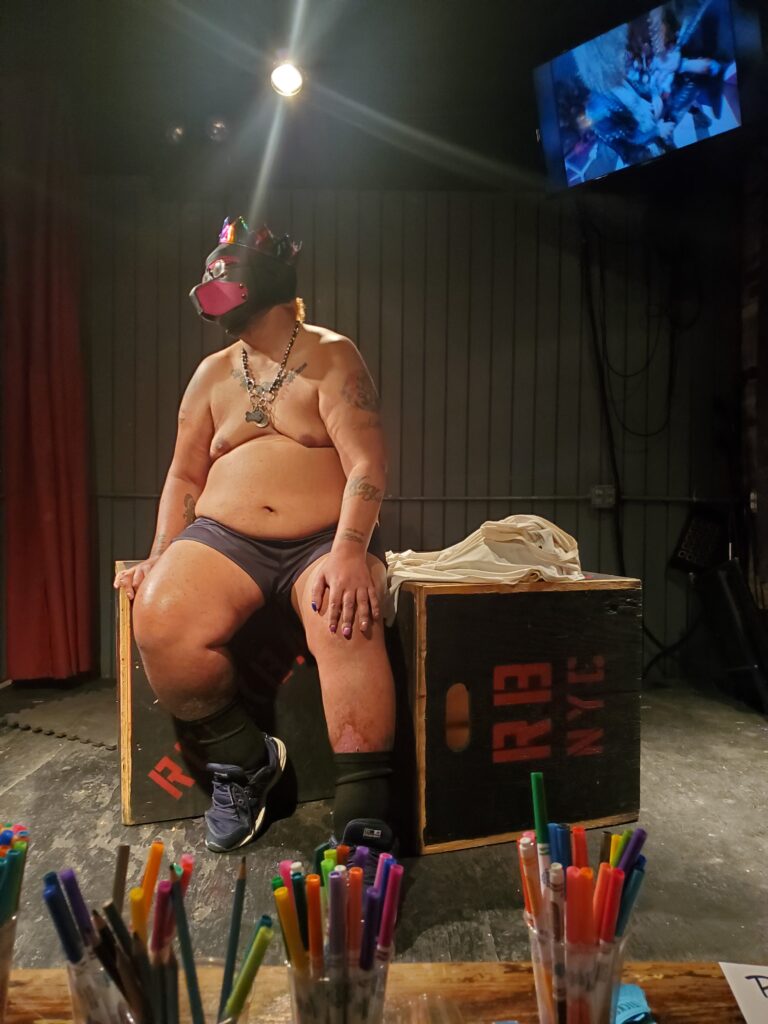 In addition to establishing community, Deviance can be utilized as an outlet to exorcise sexual shame in an increasingly conservative society:
"My mission within the magazine is to heal sexual shame for the sake of catalyzing more and hotter content," Newman explained. "In a moment where neo-fascism and a resurgence of extreme conservatism threaten all forms of sexual expression, gender nonconformity, and freedom of speech, I've founded Deviance Magazine to fight for a healthier, hotter sexual culture through publishing and to create a financial future for artists and writers paving the way."
With such sentiment, we at Bear World are happy to throw our support behind Deviance and encourage all queer lovers of porn to do the same. Plus, Editor Newman tells us they have a lot of love for the bears and that we can rest assured that we'll be seeing plenty of hot bears, cubs and daddies in their pages. What more could we want?!
For more information and to help get the first issue of Deviance printed please check out their Indiegogo HERE.
Also be sure to follow them on Instagram and Twitter.