Daniel Franzese and GROWLr host livestream Q&A in honor of "Mean Girls Day"
It's "Mean Girls Day", and guess what… GROWLr is talking to the King of the Pink Shirts, Daniel Franzese! 
Bears, grab your favorite pink shirt and come sit with us! The GROWLr community will be joined together TONIGHT, Monday, October 3rd at 9 p.m. Eastern for an intimate livestream chat with our favorite Bear Icon, Daniel Franzese!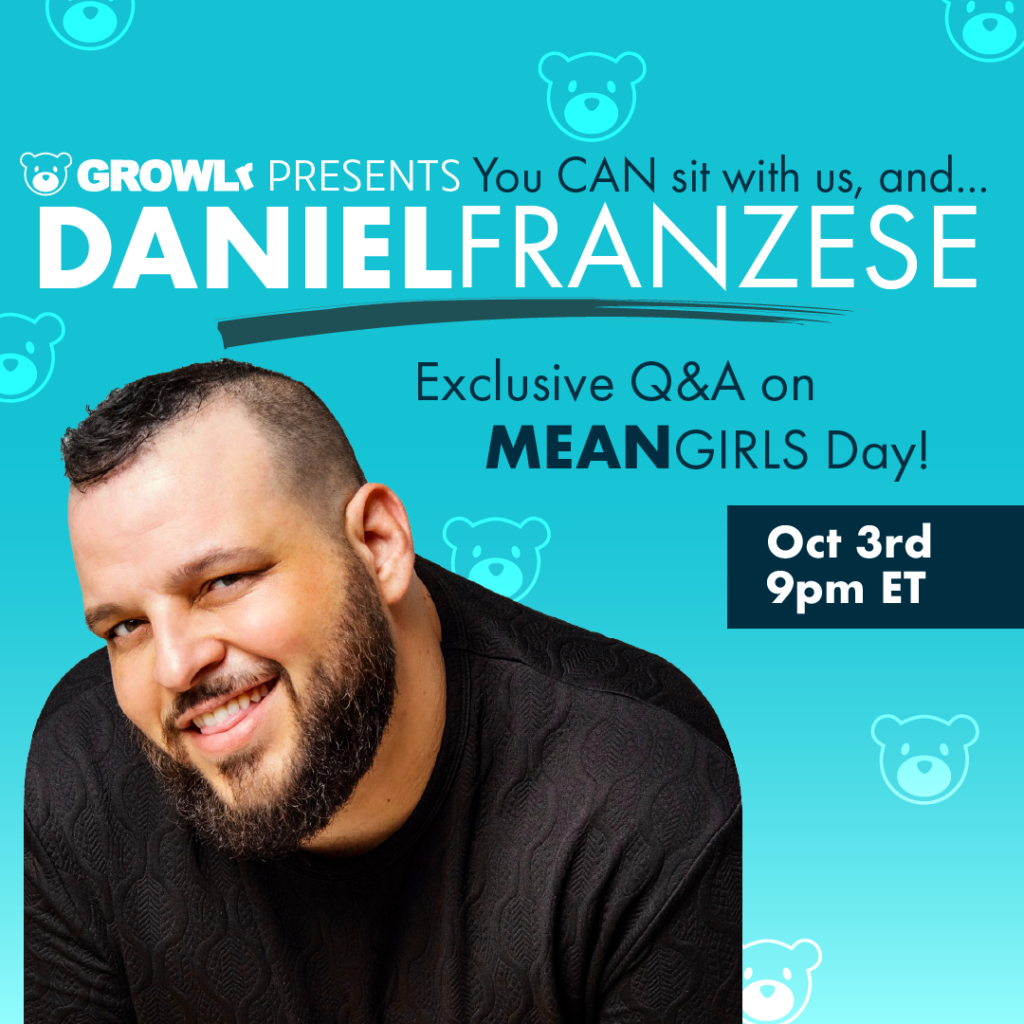 The star of the popular early 2000s comedy teen flick Mean Girls and Looking will be joining us freshly off the stage of a challenging season on RuPaul's Secret Celebrity Drag Race for an hour of candid conversations discussing: 
His experience competing on Celebrity Drag Race and what it was like working with RuPaul.
Some behind-the-scenes Mean Girls tea and what Mean Girls Day means to him
Some dish on Looking and if there's any chance of another season
Other exciting new upcoming projects Daniel is working on
There will also be a live Q&A portion of the event, so if you have any specific questions you'd like Daniel to answer, feel free to share those with me before the show and I will pass them along to the producers.
This stream is available free of charge to anyone on the GROWLr app. To access the live stream, simply log in or create a free GROWLr profile, tap on the "Live" menu at the bottom of the screen, and then tap on the "Mean Girls Day" banner. 
To keep up to date on upcoming shows and all things GROWLr follow them on Instagram: @growlr_app and Twitter: @Growlr.
If you are not already a member, get signed up to GROWLr, today for FREE! Simply click "Live" at the time of the shows and you will see these amazing streamers first! Or feel free to follow any of these streamers for more updates.