Culinary Delights for the Hungry Bear in Boone, North Carolina
It's well known that Asheville, North Carolina is a wonderful place for LGBTQ people to visit, especially bears because, well, they grow 'em nice and bearish down in the south! However, what some vacationers may not know is that just a two-hour drive northeast of the city there's another queer-friendly town (approximately 19,000 residents) that you should consider visiting – Boone, North Carolina!
If you've never been to Boone, you should know that the town is known for having some of the area's best restaurants that use locally-sourced, seasonal ingredients in their culinary creations, perfect for the hungry bear. When visiting Boone in the springtime you'll experience uniquely Appalachian flavors such as wild ramps and morel mushrooms, often served this time of year; while wild-caught trout, craft brews, and local wines can be enjoyed year-round.
We've assembled a list of must-do culinary experiences that utilize locally-made products and ingredients, many of which are part of the Neck of the Woods Trail or have been certified by High Country Grown.

The Gamekeeper
Experience upscale elegance and mountain charm at The Gamekeeper Restaurant and Bar. The historic restaurant has received several accolades which include being one of a few restaurants in North Carolina to earn a AAA Four Diamond rating for multiple consecutive years. The restaurant features an evolving menu with delicious interpretations of Southern classics such as the Cornmeal Friend Trout, Emu Adobo, Bison Hanger Steak, and Anteloaf, a classic game meatloaf grilled and topped with sundried tomato BBQ served over garlic mashed potatoes. It's the perfect marriage of fine dining and comfort food. The Gamekeeper also has an extensive wine list and a fun bar menu that includes everything from craft cocktails to local beers.
Address: 3005 Shulls Mill Road, Boone, NC 28605
Website: https://gamekeeper-nc.com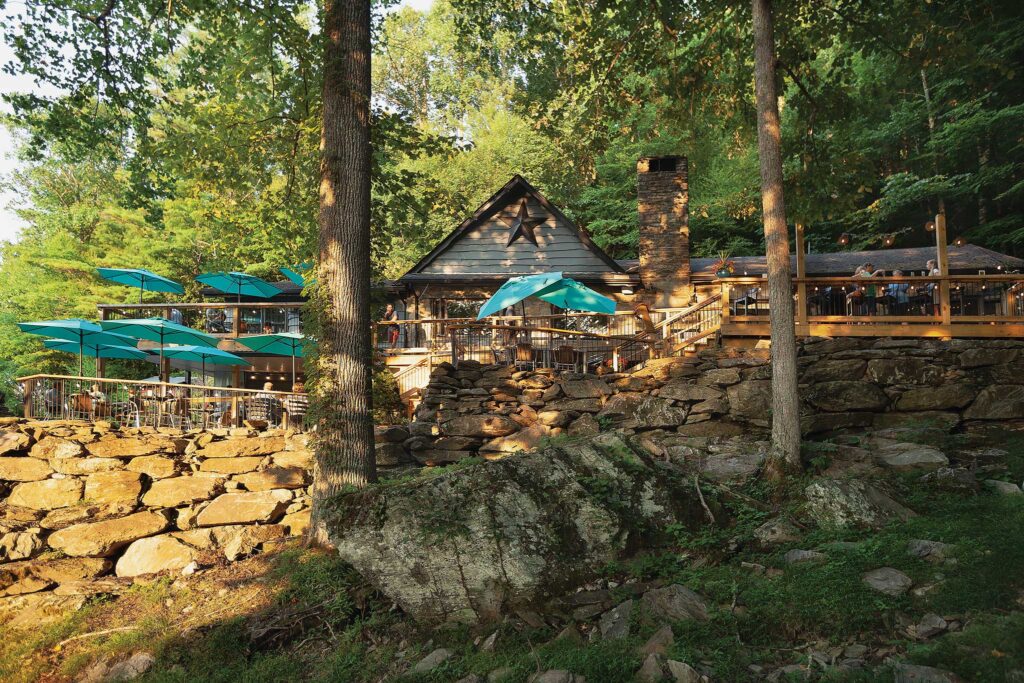 Melanie's Food Fantasy
Open since 1991, Melanie's Food Fantasy spent years crafting a culinary experience to showcase the dining culture in Boone – think fresh fruits, farm-raised eggs, local produce, organic coffee, and made-to-order juice. Vegan diners also have a few options such as Paul's Tempeh Scramble for breakfast. And speaking of breakfast, there's something for everyone here: the Stuffed French Toast, Melanie's Fruit Waffles, made-to-order Omelets, Pimento Cheese Grits, and homemade biscuits and quiche. Consider trying the House-made Veggie Burger, Southern Chicken Salad, or the BLT Avocado (or with homemade Pimiento). You can't go wrong with one of their locally-sourced burgers such as Melanie's Burger, a North Fork Farm grass-fed beef burger (from Zionville, NC) with lettuce tomato, house-made pickle, choice of aioli (garlic or southwest), and your choice of cheese.

Address: 664 W King Street, Boone, NC 28607
Website: http://melaniesfoodfantasy.com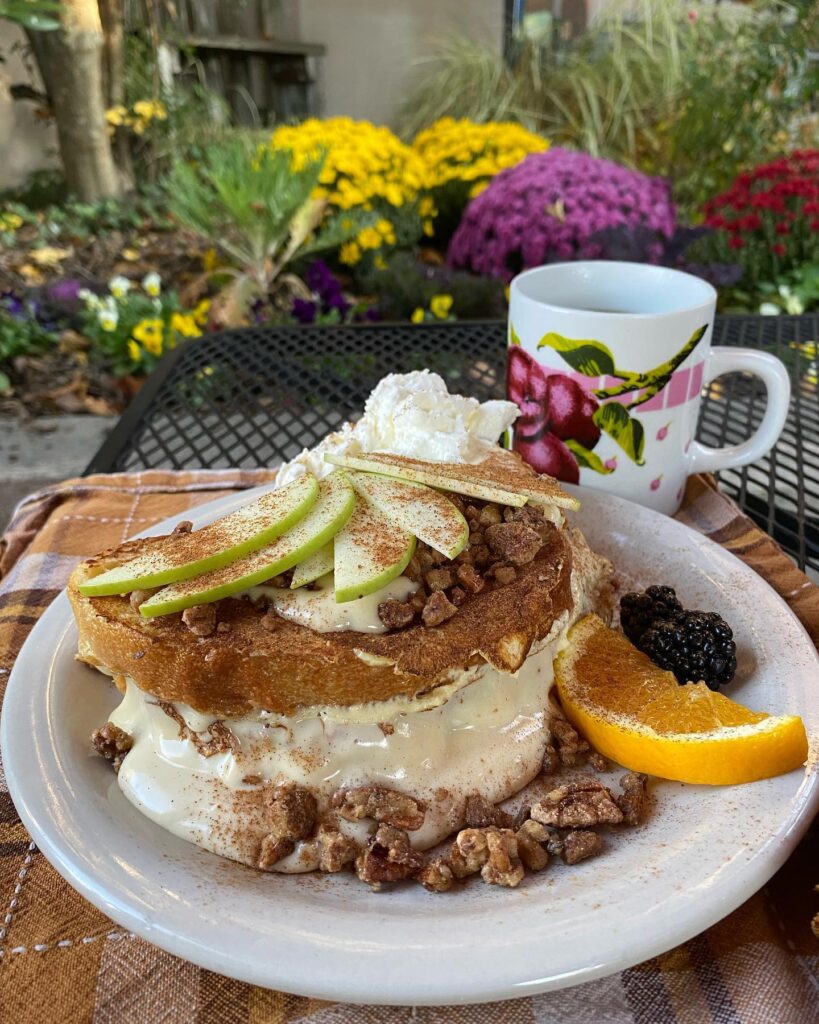 The Cardinal
Visitors to the Cardinal are served classic American road food made with fresh ingredients. Both the menu and cocktail list feature an eclectic mix of food and beverages prepared in-house with attention to taste and presentation. A few featured menu items include the Hot Damn Ham Dip, The Gringo Burger (made with Carolina Bison), the vegan Beet Burger, and the Carolina Spread Plate which includes your choice of house-made pimento cheese, or hummus, tomato jam, house pickles, pork rinds, fried saltines, and stick boy baguette. The Cardinal has unique names for its cocktails: The Salty Sheep, Nights in White Satin, Excuse Me! Pool Boy!, and Mama's Got a Brand New Bag, made with Cocoa Nib Reposado Tequila, apricot, Mezcal Joven, mango, and lemon. Beer and non-alcoholic drinks are also served here.
Address: 1711 NC Hwy 105, Boone, NC 28607
Website: https://www.thecardinalboone.com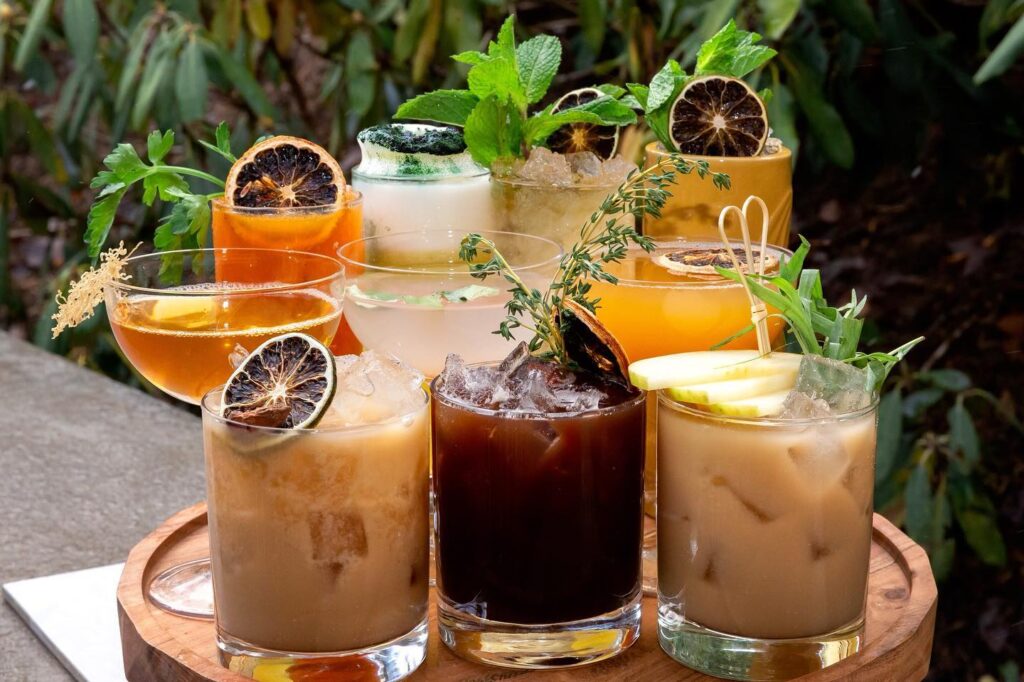 Local Lion
This family-owned and operated business serves up homemade doughnuts, glazes, jams, and custard fillings made fresh daily. And if you need a shot of Expresso to keep you going, you have to make a stop at Boone's only local Expresso drive-thru! The family business has also expanded into a downtown location featuring cacao roasting and wine! Address: 791 Blowing Rock Road, Boone, NC 28607
Website: https://www.local-lion.com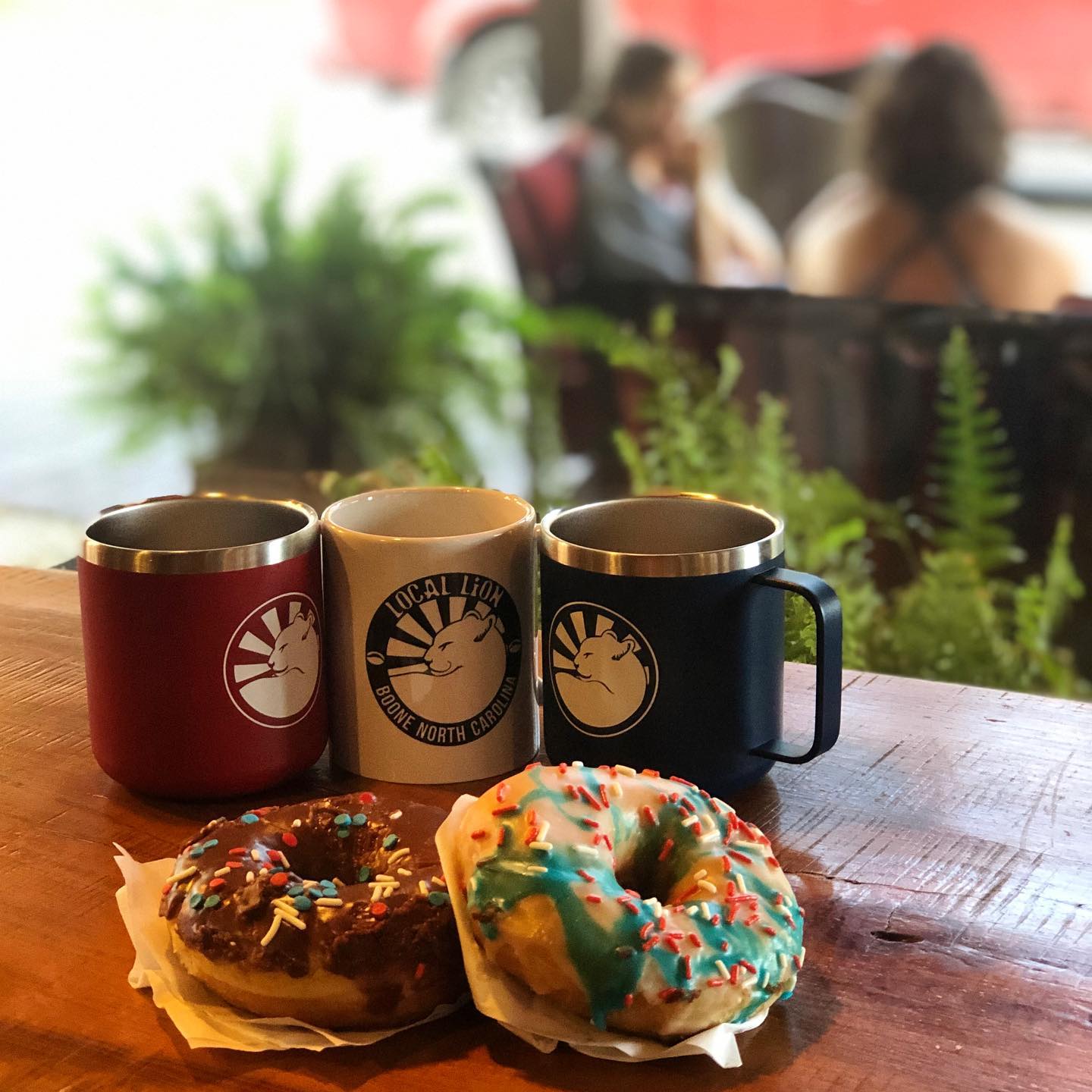 Over Yonder
Open since 2014, Over Yonder is located on the former homestead of the Taylor Family, one of the founding families of Valle Crucis. The restaurant boasts about preparing everything from scratch and its ability to interpret classic Appalachian food in a modern, but casual way, sourcing the best produce and ingredients. Over Yonder serves lunch and dinner with specialties such as Pan-Fried NC Rainbow Trout, Fish & Grits, and Dipped Frog Legs fried in red cornmeal and dipped in hot sauce and cane syrup. Go ahead and splurge with a wine or cocktail such as the Mezcal Manhattan, Buzzed Bee, or Goya the Destroya, made with house-infused beet vodka, Goya ginger beer, and sour mix.
Address: 3608 NC Hwy 194 South, Sugar Grove, NC 28679
Website: https://www.overyondernc.com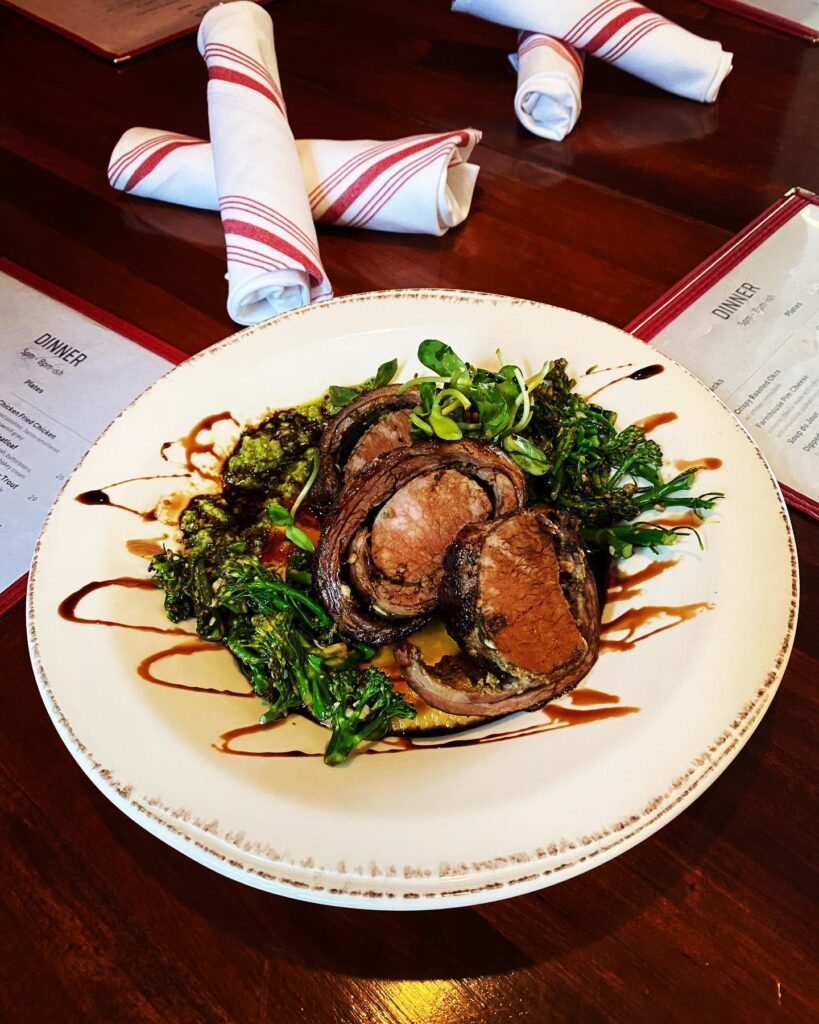 Proper
Looking for homestyle Southern cooking with a modern, seasonal twist? You may want to consider a visit to this reasonably-priced restaurant located in the historic old Jailhouse, Boone's oldest building. Guests can dine on Proper's garden patio, front porch, or its cozy interior for dinner as well as brunch on the weekends. Stop by for Wine and Dine Wednesday where all bottles are half off and a small plates pairing menu is also provided. It's $35 per person and $30 per person for the plates only. Reservations are recommended for Wine and Dine Wednesday.
Address: 142 Water Street, Boone, NC 28607
Website: http://propermeal.com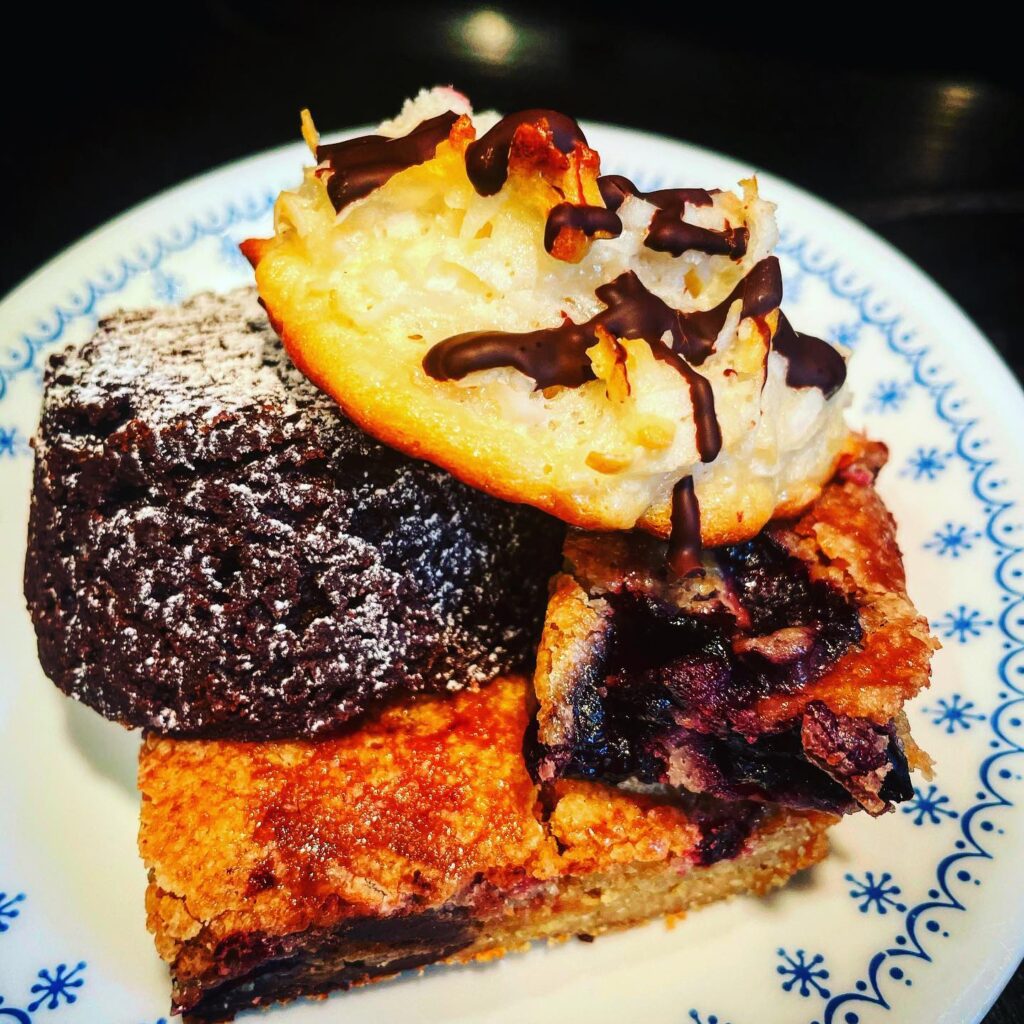 Wild Craft Eatery
Foodies with a global palate might want to consider visiting downtown Boone to try this restaurant known for its eclectic menu that consists of comfort foods from various places found around the U.S. and the world. Some of those eclectic menu items include the Lone Star Nachos, Santa Fe Chicken Salad, Spicy San Juan Burger, Nori Amore, Chaing Maya Noodles, and Garam Masala Yellow Curry. Most, if not all, of the eclectic dishes served at the Wild Craft Eatery, are made with locally and regionally sourced meats and vegetables.
Address: 506 W King Street, Boone, NC 28607
Website: https://www.wildcraftboone.com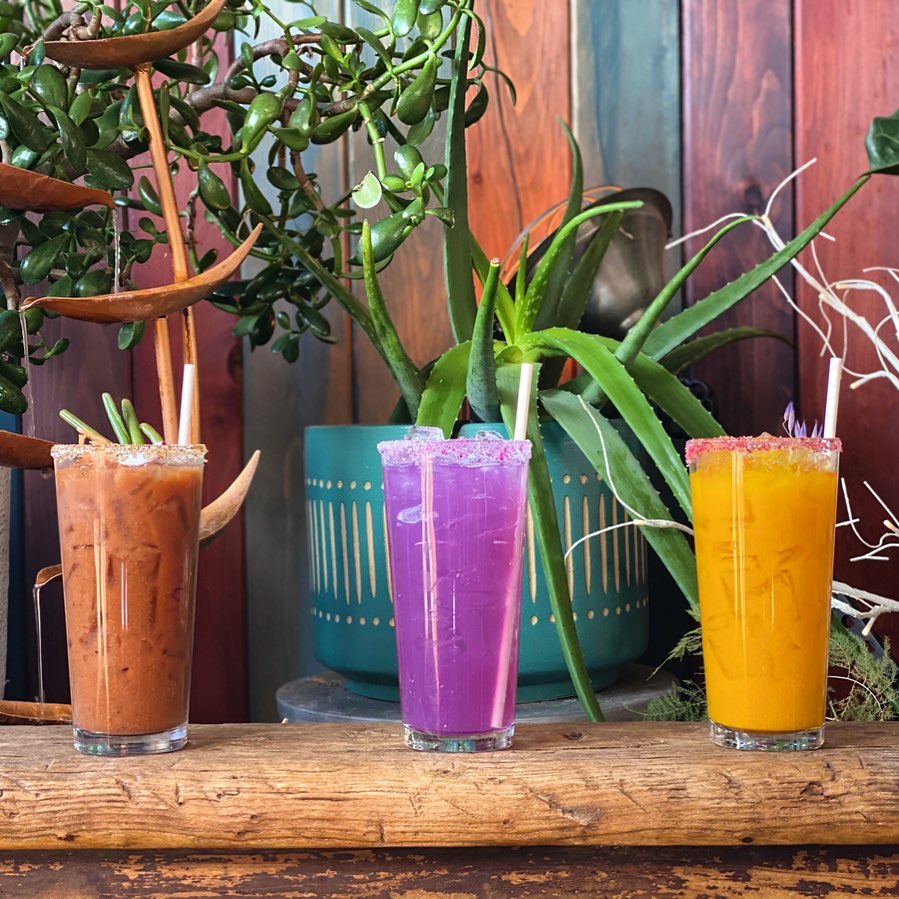 F.A.R.M. Café
One World Café, a successfully operating community kitchen in Salt Lake City, Utah was the inspiration for this pay-what-you-can community kitchen housed in the 100-year-old Boone Drug Downtown building. Staying afloat with support and financial contributions from the High Country community, this unique, inclusive café provides high-quality and delicious meals produced from local sources, served in a restaurant where everybody eats, regardless of their means. The menu changes often, but you'll find tasty daily items, including the Butternut Tomatillo Chili.
Address: 617 W. King Street, Boone NC 28607
Website: https://farmcafe.org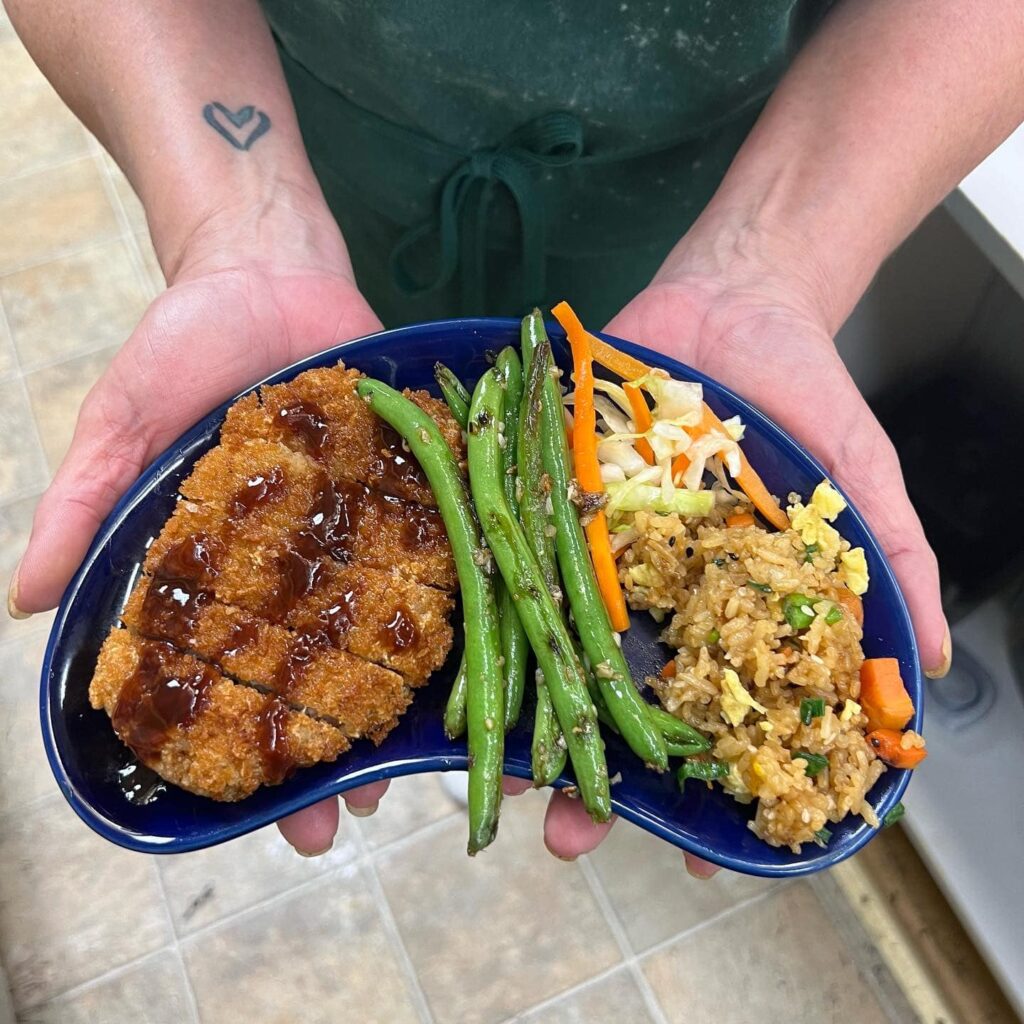 Check out Explore Boone's website for more information about the local sights and attractions, including its farm-to-table restaurants. Also, read why LGBTQ+ travelers should visit Boone and get a local's perspective with our feature profile about Kelly McCoy, LGBTQ+ owner of RiverGirl Fishing Company.