Colorado Leather Fest to feature Colorado Master/slave contest, number of other contests
From May 1 to May 3, 2020, the annual Colorado Leather Fest will be held at the Radisson Hotel Denver-Aurora in Aurora, Colorado. Founded in 2015, Colorado Leather Fest is a weekend educational event focused on lifestyle relationships. The event, which is themed "Connecting Together", will feature national and local presenters, classes, discussions, title contests, community events, and more.
Colorado Leather Fest is a pansexual event open to all people of any gender and gender identification, sexual orientation, race, or cultural or religious background, who have an interest in Leather or Authority Based Relationships as a lifestyle and culture.

One of the most unique things about the Colorado Leather Fest is that it does not focus on BDSM play skills and techniques, and does not host a play party. The event is centered on Leather/BDSM history and culture, a variety of relationship styles and the issues associated with them, as well as service skills found in Leather and M/s or D/s relationships and culture.

The Colorado Leather Fest is the home of the Colorado Master/slave title. Colorado M/s titleholders will compete the following year for the Southwest Master/slave title at Southwest Leather Conference in Phoenix. Winners of the Southwest M/s title will then be eligible to compete for the International Master/slave title at South Plains Leatherfest in Dallas, Texas.

In addition to the Colorado Master/slave contest, The Leather Colorado Foundation will also host a number of other contests during the Colorado Leather Fest weekend. These contests will include the Mr. Leather Colorado contest, The Colorado Bootblack contest, the Ms. Leather Colorado contest, the Miss Leather Colorado contest, and the Mr. Colorado Rubber contest.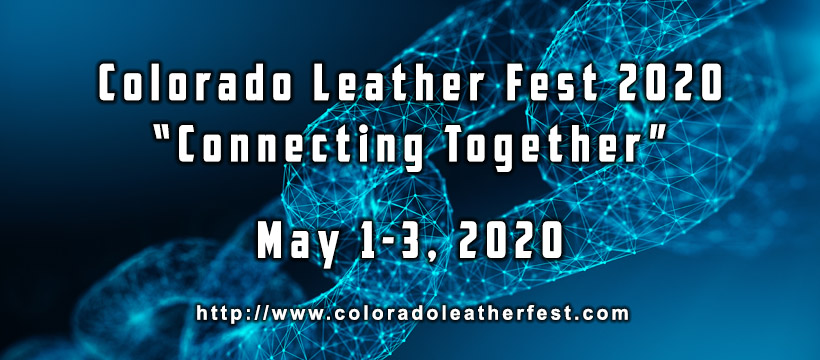 To find out more about the Colorado Leather Fest, please visit coloradoleatherfest.com. For more about the Leather Colorado Foundation, please visit coloradoleather.org.