Coco Peru is Ready for World Bear Weekend! Are You?!
World Bear Weekend 2023: Resurgence is less than a month away!!! Taking place in Orlando, Florida, bears from all over the world are preparing to gather for a weekend of fun, love, laughter and fundraising. The theme of this year's event is Villain's Revenge, and there's nothing bears love more than a theme party, especially a comic booked themed one! Amiright?!
So, as we all prepare to enter our supervillain eras, organizers at World Bear Weekend have ensured that at least one bonafide superhero will be in attendance at this year's event – and that is going to be the legendary Miss Coco Peru! A brilliant actor, storyteller and all-around entertainer, Miss Coco is a fearless and tireless activist who has used her platform to advance queer causes all throughout her 33-year career.
It was an honor to sit down and talk with her about her work and upcoming appearance at World Bear Weekend. Check out our conversation below.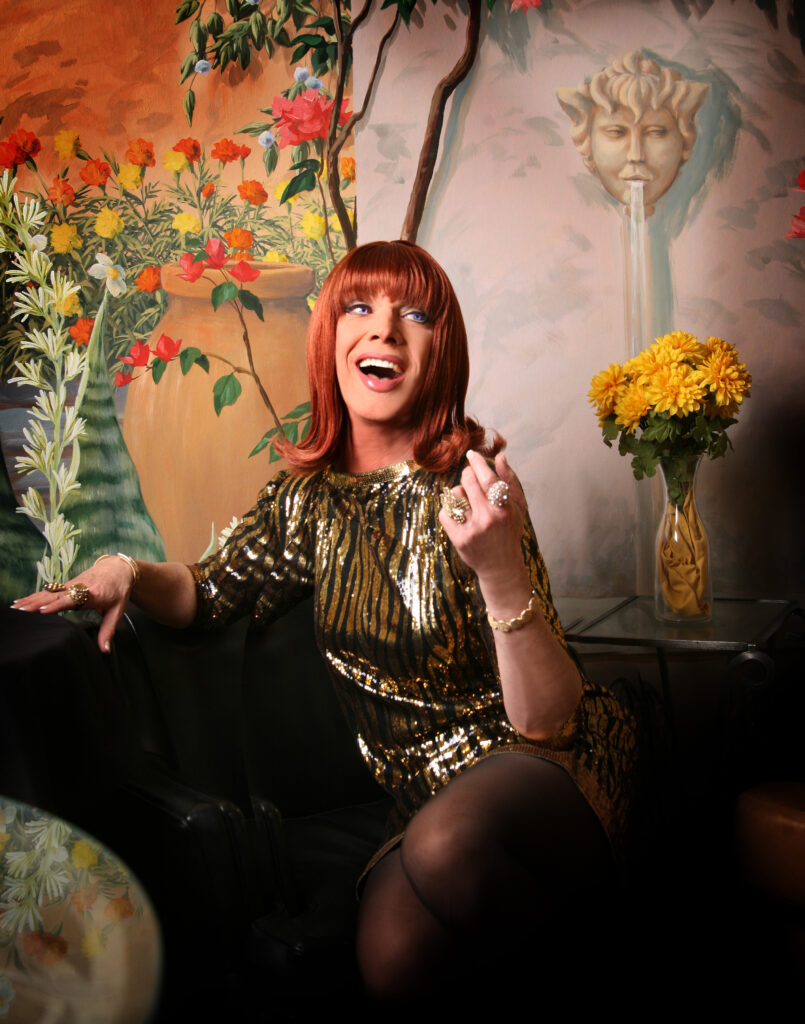 John: What can the World Bear audience expect from the show?

Miss Coco: GAY CHURCH! I'm coming with my sermon to preach the word of Coco! This show addresses the fact that despite what the world throws at us, we are survivors. It's a reminder to keep pushing forward, and I think that message is important, especially now with what our community is facing, especially in Florida.

John: Can you describe your relationship with the bear community? 

Miss Coco: Every queen knows that a Bear audience is the best audience. We all love Bear week in Provincetown because it's the friendliest week out there. I love my bear community for many reasons, but especially because they make me feel appreciated, and what a gift it is to feel appreciated. That feeling has always been mutual and I don't take it for granted. I think we've always had a connection that goes beyond my persona, and I think it's because we make each other feel safe. Plus, Bears bring me the best snacks!

John: Why is it important for us as queer people to keep showing up in Florida, where World Bear Weekend is being held?

Miss Coco: Believe it or not, I get a lot of crap from fans who are upset with me for still showing up to Florida. However, there is a huge LGBTQ community that live here and call Florida home, and you can't abandon your community, especially when they're down. I respect other people not wanting to spend money here, but I can't forget the people that still live here and how they're already hurting. We should make it a point to march and TAKEOVER FLORIDA! But maybe that's just the activist in me.

John: What is bothering Miss Coco especially these days?

Miss Coco: You don't have enough space to print what's bothering me nowadays. However, I just bought a new pair of special earplugs because I'm sick of loud people. On speaker phone! Also, the anti LGBTQ rhetoric and racism in this country keeps me cursing at the TV. Everything feels so surreal, and being an openly queer performer for the last 33 years, I just can't believe the steps being taken backwards. It's painful. And don't get me started on the littering and bulk garbage!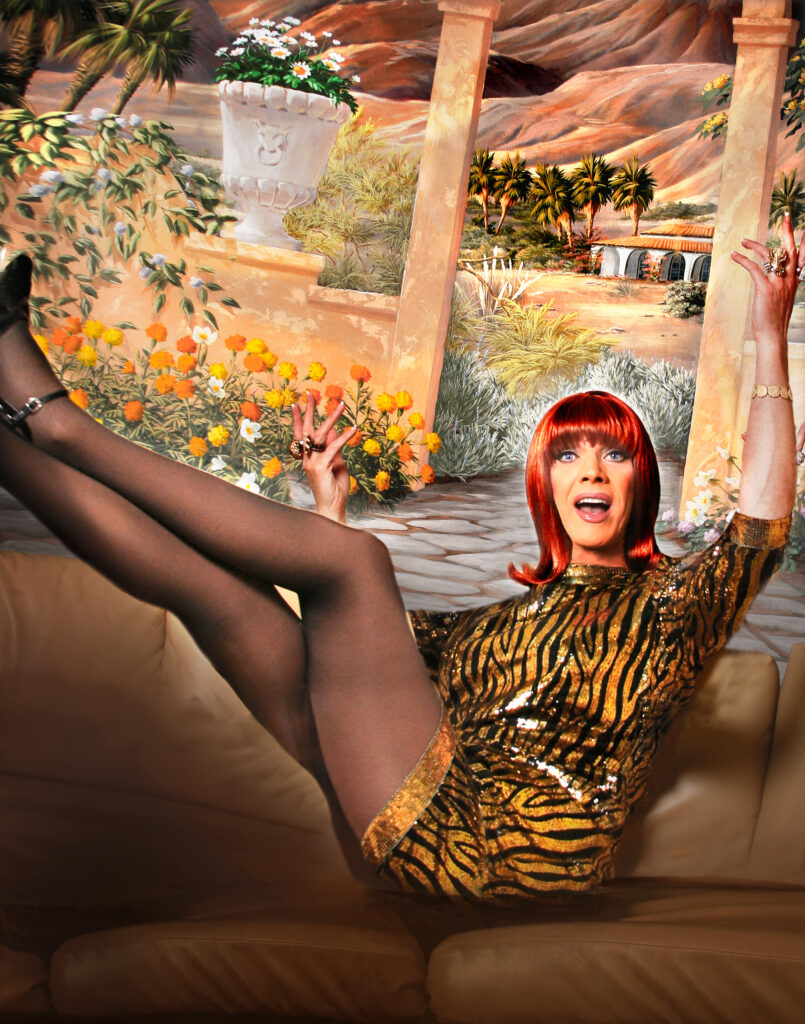 John: You are known as a gifted and hilarious storyteller- how did you develop that gift? And what do you think makes an entertaining story?
Miss Coco: I grew up in the Bronx around a lot of very funny storytellers and I always wanted to be around them rather than kids my own age. I never thought about what makes a good story, but I guess key to a good story is honesty, sometimes brutal honesty. Also, although you might be telling a personal story, it still has to be relatable and resonate with a diverse audience with their own, very different stories. Plus, I was taught to curse as child by my Aunt Joan, and so I've always known a good, well placed curse word can work magic.

John: You have done amazing things in your career- is there anything you haven't done that you still want to do?

Miss Coco: Thank you. Sometimes I really need to hear that from other people to remind me that I have done some pretty amazing things. When you're caught up in the drama of your day-to-day life, you can forget your past achievements. Still, I think it would be fun if I could find the will to write a book and go on a book tour. Also, an alien abduction might be nice.

John: What is next for Coco Peru?

Miss Coco: I'm touring this fall, and then in November and December I will be replacing my friend, Heklina, as Dorothy in The Golden Girls in San Francisco. But before all that, I'm looking forward to reconnecting with my Bear friends in Orlando, FL. And snacks!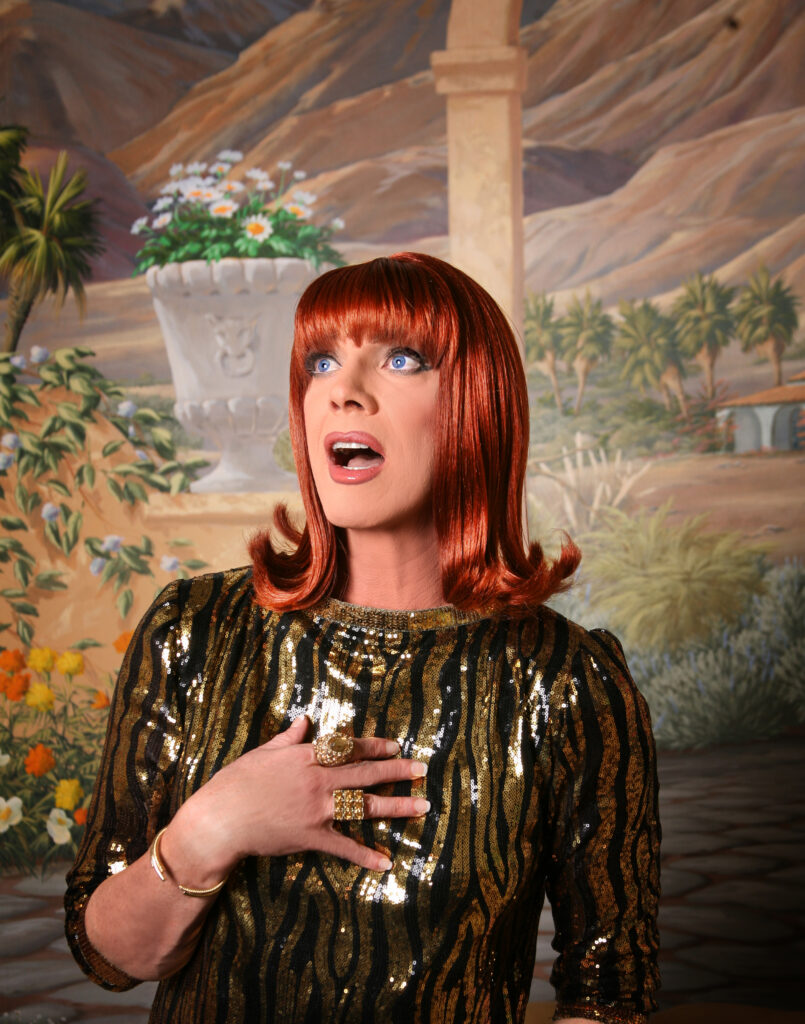 ---
Check out Miss Coco Peru LIVE Friday September 22nd at World Bear Weekend!
Register for the event and get your tickets HERE .